Photo by Clayton Taylor
Jill Ditmire, the longtime arts and culture journalist who hosted WFYI's arts program Curious Mix, has died. She was 56.
Her work in broadcast journalism over the past 25 years, in both local radio and television, was extensive. At WFYI public radio, she served as the local news anchor during All Things Considered and as a contributor to Morning Edition, to Sound Medicine, and to other programs. Ditmire also contributed to a variety of print publications and brought social media savvy to her Curious Mix coverage, posting many interviews with artists on Facebook Live.
Ditmire "brought both depth of knowledge and innovation to her work, assets that led to a series of social media videos that many WFYI audience members used to stay connected to and inspired by the arts, especially during COVID-19," stated the WFYI press release.   
"Jill was a respected journalist and a tireless advocate for the Indianapolis arts community," said WFYI CEO and president Greg Petrowich in the press release. "More than that, she was a friend and colleague and will be missed by all who knew her." 
Ditmire's career included explorations beyond broadcast journalism. An American Wine Society certified wine judge, she worked as an owner of Mass Ave Wine Shoppe from 2007-2013.
In 2019, she shared those experiences with NUVO. 
"It's 24/7, 365 days a year," she said about the time commitment involved running the shop.
"You don't just do one job you do everything, every job from cleaning the bathrooms to buying the wine to selling the wine to managing the employees," she continued. "It was fun because it was at a time when that whole east end [of Mass Ave ] was starting to blossom and we were ahead of our time in that I put a different local artist on the wall every month. And we had the free tasting Tuesday; we did the wine and a psychic reading; we did wine and chair massage; we did Italian wine with Italian language lessons. We did crafting with wine. Now everybody does that. Every brewery, every winery, everybody's got an event going on all the time but nobody used to do that. I would bring in local musicians and have them play. I think back on that now and we promoted so many local products."
Ditmire graduated from Butler University (Radio/Television, Journalism/Political Science) in 1986.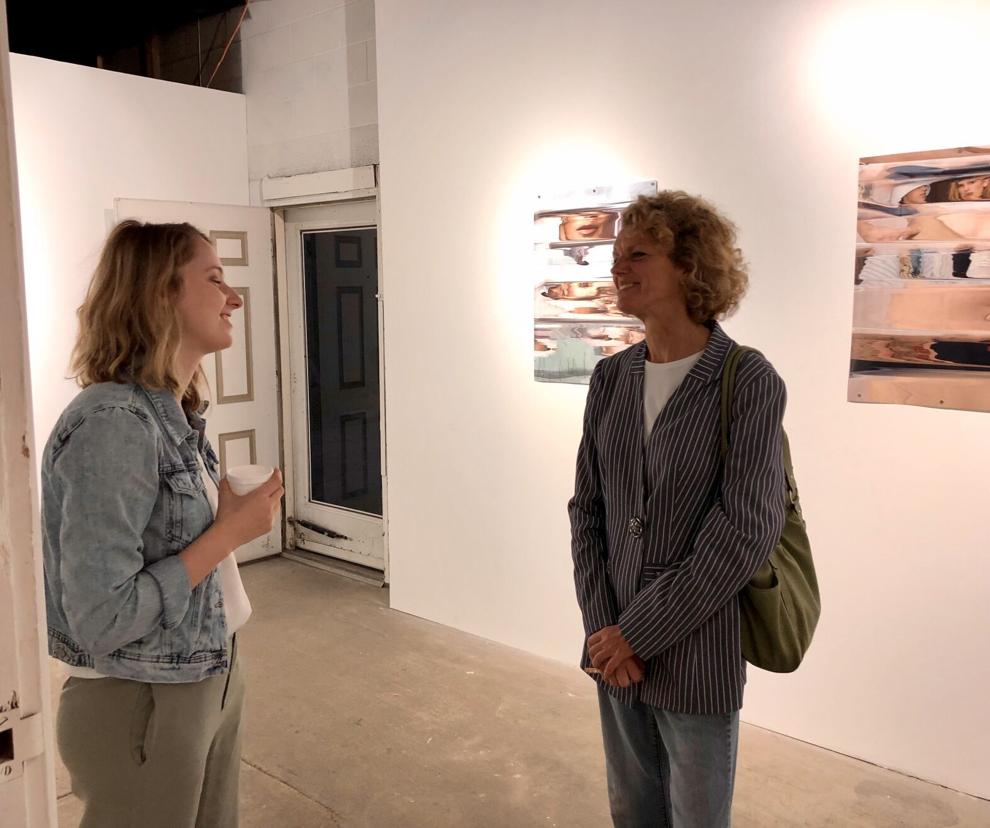 Indianapolis jazz musician Jared Thompson called her, in a Feb. 1 Facebook comment, "a true champion of the arts."  
"I can't tell you how much she helped and influenced the popularity of my band and many of my friends and colleagues in the music scene," he said.
Also posting on Facebook, Indianapolis visual artist Katie Norman wrote of Ditmire's tireless efforts advocating for the Indy arts community. "Her energy, positivity, and love for the arts was so apparent to anyone that knew her. I will miss our conversations and listening to Curious Mix. She was a giant in the Indy arts community and will be sorely missed."