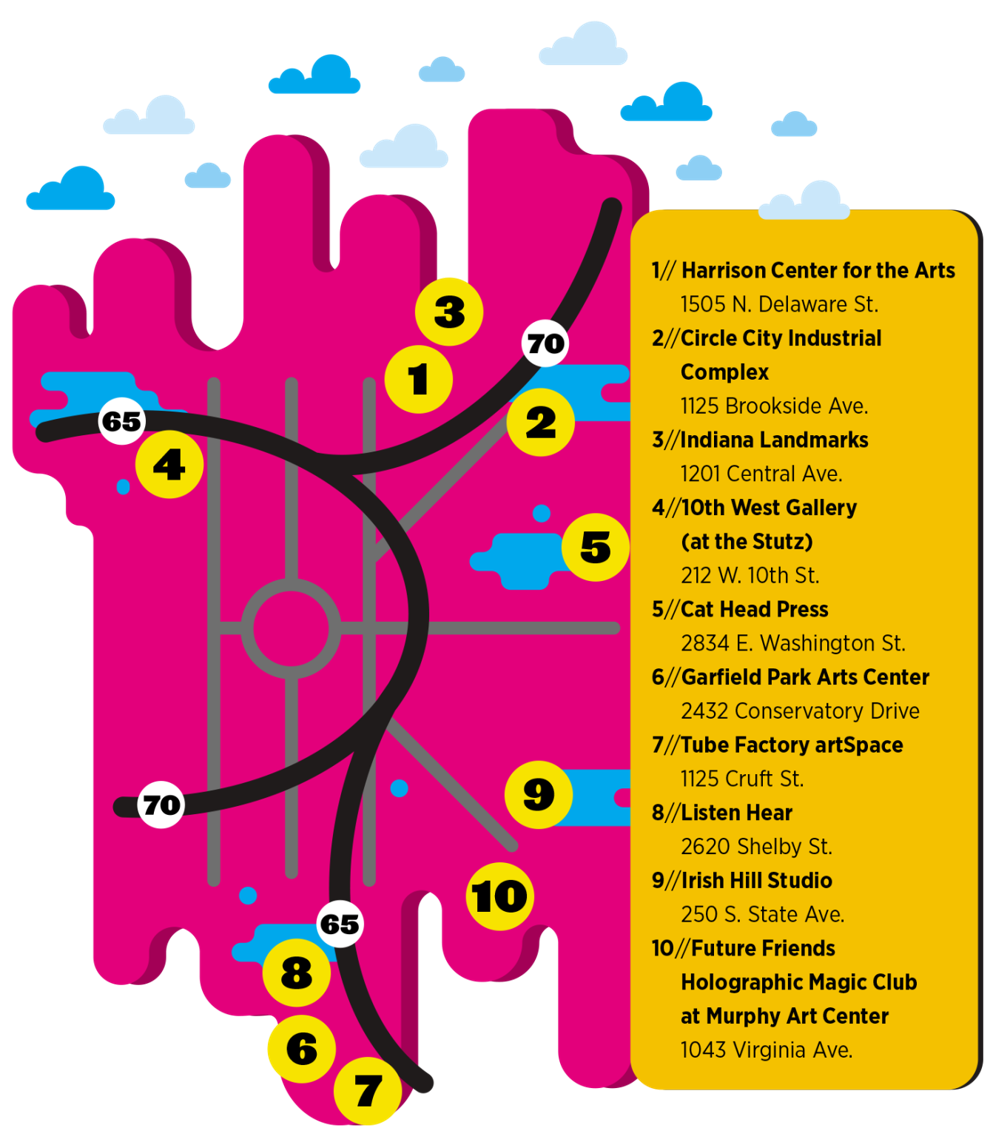 During a talk at the Center for Latin American Studies at UC Berkeley in 2015, Diego Rivera's daughter Guadalupe revealed that her father didn't truly start learning about Mexico until he was 35, when he was invited to create artworks depicting Mexican culture for the secretary of public education. The Mexican government paid for Rivera's train tickets to travel through Mexico to learn.
These travels became some of the most influential experiences to shape Rivera's art. The rest is history. To this day, the politics of much of Rivera's work remains relevant and nuanced—a place to look back for wisdom in topics such as race, class, violence, imperialism, politics, and history.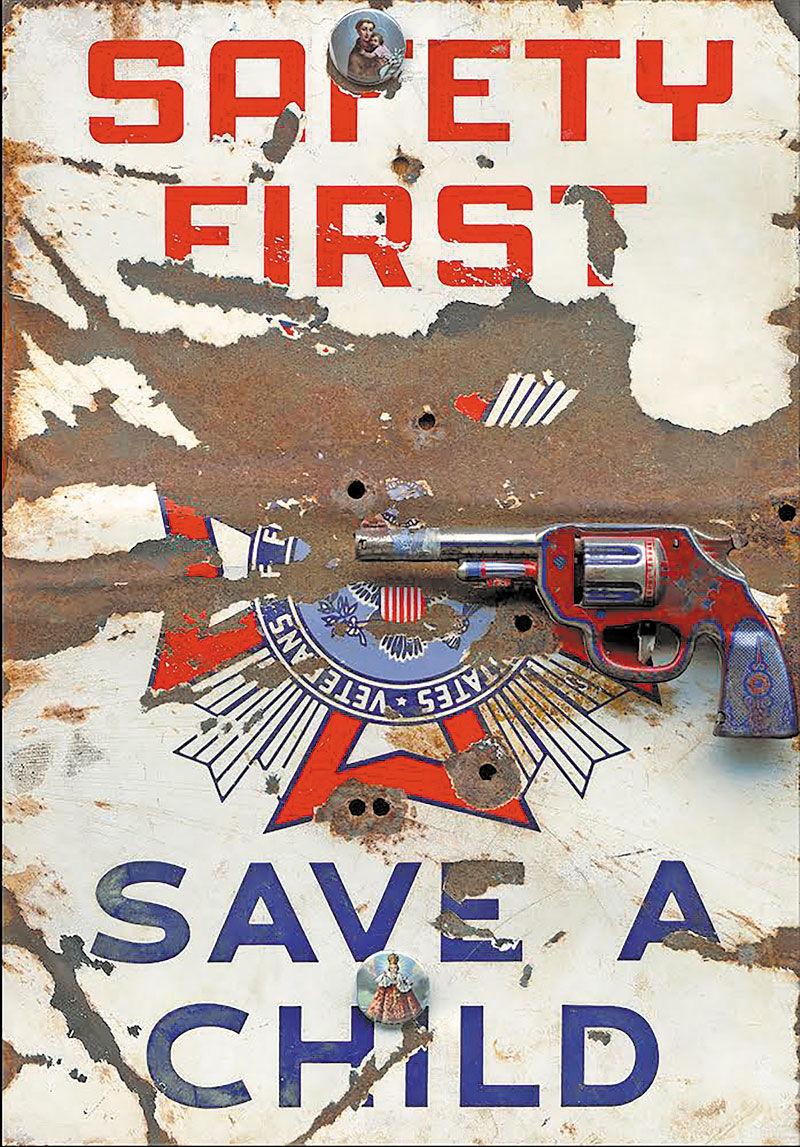 All of this is to say that I am always excited when I see artists trying to tackle big topics, such as in April's First Friday with Satch Art Space's Art Takes Aim, an exhibition exploring gun culture imagery. "Using the harmony and balance of the concentric circles surrounding a target's bullseye, I want to take what others see as a zone to be shot and torn apart by bullets and create a positive message by use of simple and straightforward words that take possession of the middle of the target," says Satch.
Art Takes Aim will be displayed with other works dealing with the same topics at Satch Art Space inside the Circle City Industrial Complex building. Also opening this First Friday at CCIC is the group show Telephone in the second-floor Schwitzer Gallery, where each piece is inspired by the piece displayed before it, the first referencing a film from Indy Film Fest, which is headquartered at CCIC. Twenty artists working in many different media will be involved.
Also at CCIC, Alena Abernathy debuts this month as part of the Full Circle Nine Gallery artist cooperative (FC9).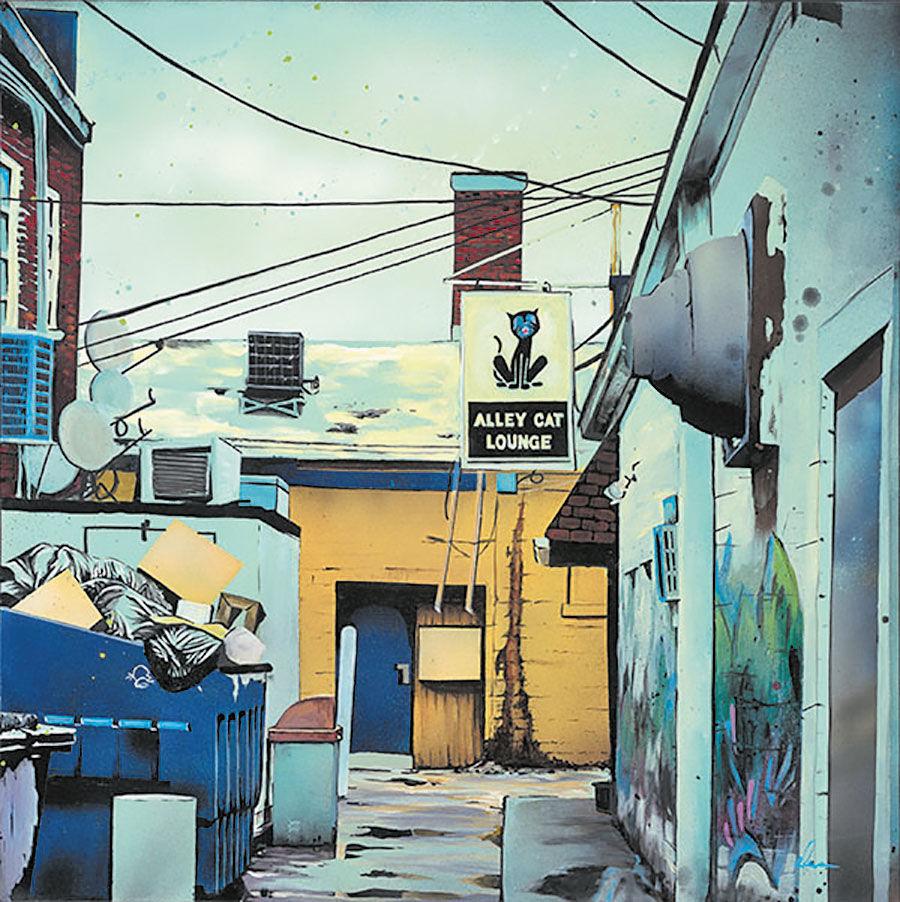 Another exhibition taking aim at ongoing debates is Chemistry at Cat Head Press. The exhibition is the senior thesis show of photo students Brooke Taylor and Mackenzie Motsinger from Herron School of Art and Design.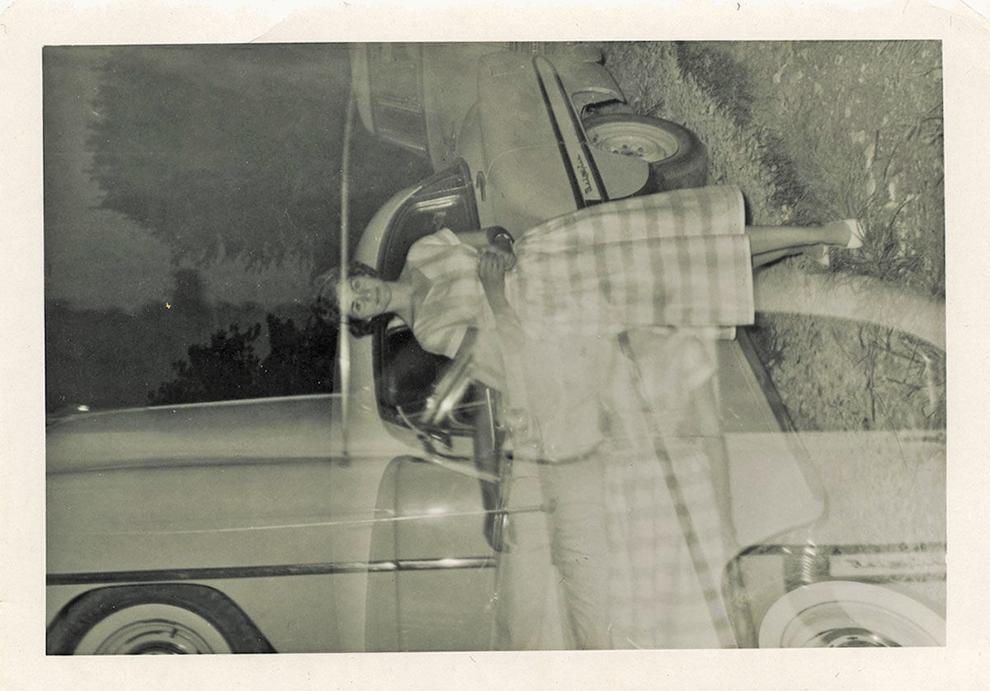 The hot button issue tackled in Taylor's work is the female gaze. There has been an ongoing debate among film theorists such as Laura Mulvey and writers such as Emily Nussbaum about what constitutes "female gaze." In Chemistry, Taylor uses the female body, domestic plants, and infrared light to create effects that do in fact challenge symbols of sexual binary and the female form. I am really looking forward to seeing how the whole body of work interacts with Motsinger's work. The exhibition will only run April 6–April 15.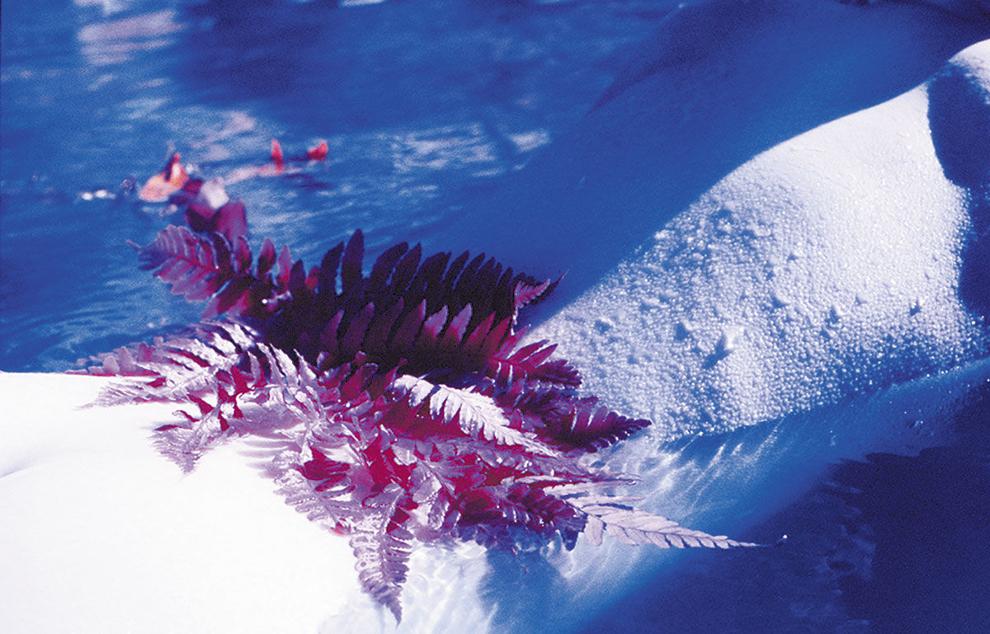 Elsewhere in the city, there are a couple more photo shows taking place. At Garfield Park Arts Center, the group show Blink of an Eye will feature photo work by members of the Indiana Photographic Society. And at Indiana Landmarks, the group show A Day in the Life// Glass * Sticks will focus on diverse interpretations of everyday life. The exhibition will showcase work ranging from visual journalism to surrealism.
At Big Car's Listen Hear, Danielle Joy Graves will challenge viewers with her Pure and Sexless solo exhibition. This new body of work by Graves comes with a parental advisory and also includes the unveiling of a commission from Graves in which she transformed Listen Hear's bathroom into an interactive installation.
Tube Factory artspace is also featuring thesis work by Herron School of Art and Design senior students. The exhibition Have Your Cake and Eat It Too (congratulations), with work by Chase Palmer, Tillman Reyes, Genevieve St. Arnaud, Lydia Crouse, and Tom Day, promises an eclectic look at different themes exploring technology and social issues, like cultural gaps and consumerism, through paintings, installations, and sculptures.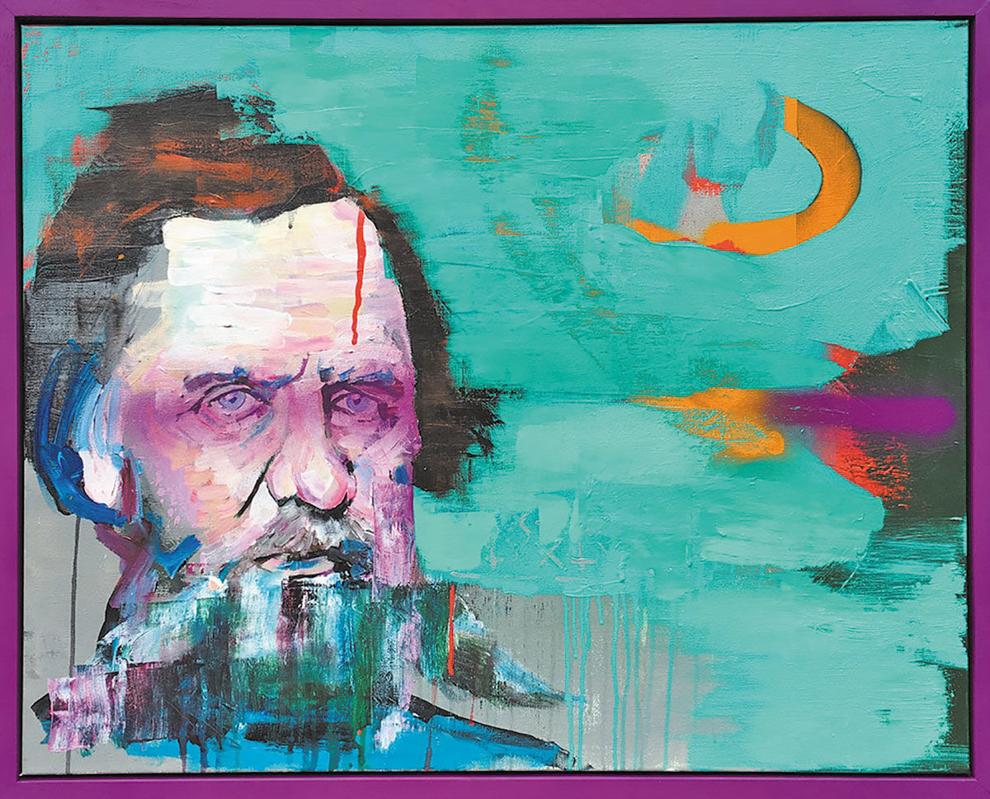 Art lovers who've been doing First Friday since before this new generation of graduating art students was born are in for a special treat with two one-night-only shows with work by painter Jonathan McAfee.
Coming from the tail end of a solo exhibition at the Evansville Museum of Arts, History & Science in Evansville, Indiana, McAfee will display remaining unsold artwork before heading back to his new home in Colorado. McAfee—who also went to Herron School of Art and Design—is exhibiting a total of 23 different paintings in two venues in Indianapolis. Six of the paintings will be on display at the Harrison Center for the Arts and the remaining 17 will be on display at Irish Hill Studio located at 250 S. State Ave. "It's my goal to have as many people, familiar and new, to see the exhibits and hopefully purchase an original painting so I have less to bring home to Colorado," he says.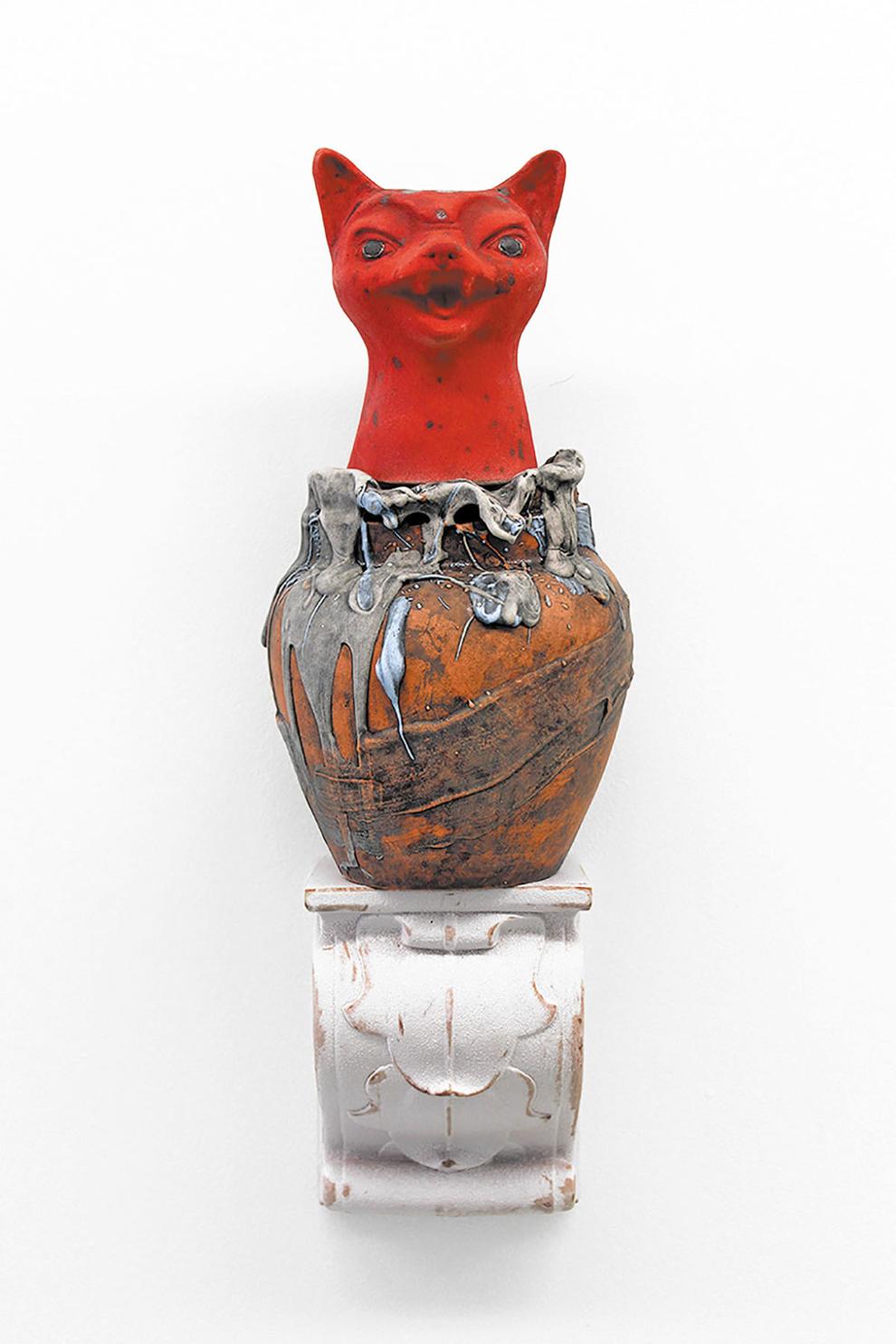 Someone who's probably not afraid to bring a little too many things back home is Andrew Perry Davis. In his upcoming exhibition at Gallery 924, Time of the Mouse, Perry Davis looks for the absurd in the everyday. The show is inspired by his experiences from his first job working in a flea market. His favorite flea market finds were ones that defied quick or easy interpretation, and these artifacts or antique toys are what inspired the clay sculptures he will have on display.
Another art show exploring visually amusing themes is Confections by Theoni at Future Friends. With Confections, artist Theoni will explore the sugary qualities of weaving by weaving cotton candy, tulle, taffy, and velour with sugar and glitter.
If you are the type of art lover who is on the lookout for works exploring color and scale, Scale: Redux at 10th West Gallery will be exploring some of these themes. Portraits in Color at Kime Contemporary across the street from Pogue's Run Grocer on East 10th Street will also explore these themes with mixed media works by Bloomington artist Brick Kyle.
Last month Kime Contemporary, Galley 924, and 10th West Gallery all had their Collectors' Nights openings on the First Thursday in addition to their regular First Friday openings. This First Thursday will be no different, as these galleries are making an effort to appeal to the serious art buyer (and/or casual patrons who just want to avoid the mad First Friday rush). This First Friday there is something for everyone. With a good strategy, you just might be able to see everything in one night.