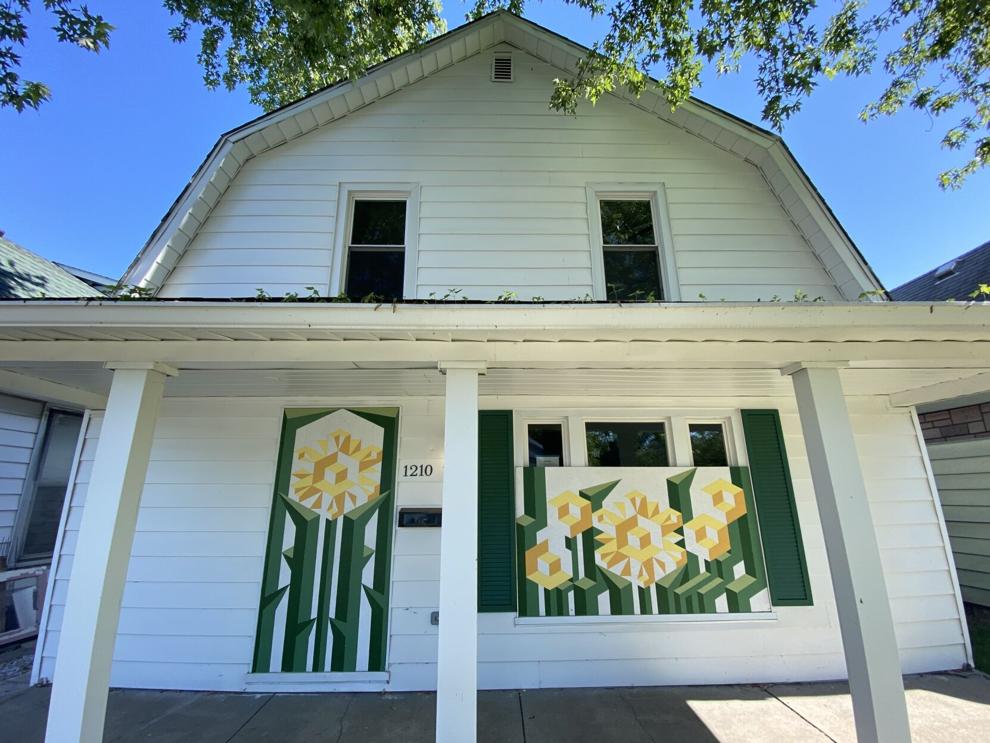 Big Car co-founders Jim Walker and Shauta Marsh emphasize the focus on conversation rather than presentation when speaking about Big Car Collaborative's Artists & Community Conversations Series.
 "We don't want this to feel like night school," says Marsh. "While there are serious topics that will be considered, these are artists, writers, actors, dancers, community activists in this series. I hope there will be some singing and dancing! Some lightheartedness with the learning."  
Tonight, May 13, at 7 pm, Big Car Collaborative presents the first session of the Artists & Community Conversation Series. Sessions are free to attend and will be presented through Zoom and co-led by artists in Big Car's Affordable Artist Residency Program (APLR). The conversations will also be recorded and available online, and Big Car is looking to find ways to broadcast the sessions on WQRT, 99.1 FM, Big Car's radio station.
The first event will be co-led by Dr. Jarrod Dortch, Professor of Communication at Ivy Tech Community College in Muncie, Indiana, and a community artist with ties to Big Car lasting nearly 10 years. He also serves as the owner and operator of Solful Gardens, a local urban agriculture startup specializing in providing fresh food access to urban areas. 
Dortch is joined by artist/cultural activist, Juan William Chavez, creator of the Indianapolis Bee Sanctuary, a living sculpture located at Big Car headquarters, The Tube Factory. He is also a member of the Northside Workshop in St. Louis, a nonprofit art space dedicated to cultural and community intersection. 
Together, they will talk with St. Louis chef and restaurant innovator David Kirkland. Discussions will touch on art, gardening, food, and how it connects us at the table and around the country. 
Dortch appreciates the burgeoning camaraderie between artists and diverse perspectives. He sees these events as representative of a larger change happening in the arts and our communities. "This is a renaissance in art and culture," he says, "and people need to be aware that these changes are a reflection of the diversity of our realities." 
The Artists & Community Conversation Series works to bring these changes into focus. Walker sees the series opening dialogues between artists, communities, and regions. "We'll connect the dots to current issues and challenges in our country and across the world," he says. "We'll link to perspectives here at home and we'll further friendships with people doing amazing work in other cities."
Marsh says Big Car has always worked towards the objective of connecting the Indianapolis art scene with the rest of the country, and that process begins with tying together regional neighbors. "With technology and the pandemic, the world has become so small," says Marsh. "How do we stay relevant as a city when people can live anywhere? How do we highlight positives about arts and culture in Indianapolis? How do we support and connect artists and programs that have similar goals?" 
The Artist & Community Conversations Series aims to, by opening collaborations between local artists and creatives in Cincinnati, St. Louis, Cleveland and Pittsburgh, learn from each other's best practices, missteps, and facilitate personal and community success.   
While the intent of the series is to learn from other artists and creatives in other cities, Big Car is eager to share the artists and projects produced locally in Indy. 
Marsh thinks the work Big Car and other organizations have accomplished is reinforced through these collaborations. 
"We want others to know what's going on in our city. Many of the APLR artists work have connections to other nonprofits, so this isn't just what Big Car is doing," she says. "What we want is for people to know what's going on in Indianapolis, that we are producing things that are a source of pride for our community, and we're interested in how it's different or the same in other cities in this region."  
Walker thinks of the project as strengthening the bonds between artists, and, more importantly, reminding ourselves that we shouldn't live and work in bubbles. "We wanted to take another step in connecting people with the energy and projects that have similar goals as ours," he says. "We want this to lead to building relationships that, when the time is right, involve in-person exchange visits where we host artists and leaders from other cities and visit them in person." 
The extension of Big Car's reciprocity has more at its core than just sharing ideas. The exchange signals a desire to invite everybody to the table and seems a true example of inclusion. "Success, for us, is being part of working toward a world where everyone is respected and included," says Walker. "Where people are better connected with each other, not isolated, where we all can enjoy art and get creative, and where we can have some fun together." 
Adds Marsh, "Juan and Jarrod have cute dogs, so there might be guest appearances by dogs. I hope participants will leave hopeful, maybe with a smile on their face."