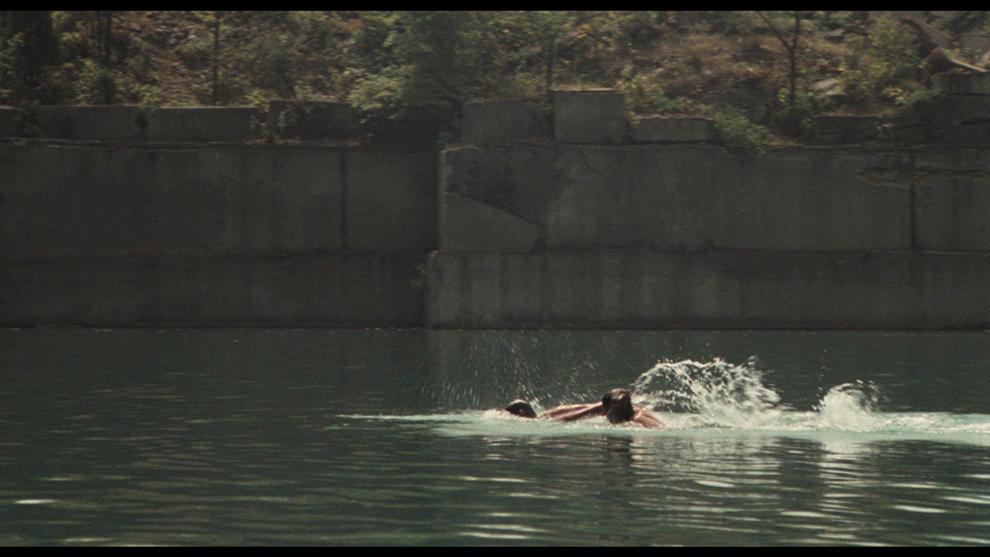 There's no reason to let your artistic talents go unused. Come out and show off a bit. Maybe you'll learn a thing or two. Maybe you'll also inspire other artists (and your artist friends) to explore their talents as well.
Water-Themed Artwork for City of Bloomington Utilities: This year marks the bicentennial year for Bloomington and to celebrate, a few departments have come together to ask local artists to provide them with some of their creativity. They are requesting qualifications for original artwork informed by Bloomington's odd history with water.
Part of that history surely must include Rooftop Quarry, the one-time limestone quarry used as a swimming pool by townies and university students alike, made famous by the film Breaking Away (1979).  
The winning submission will be installed in the lobby of City of Bloomington Utilities (600 E. Miller Drive.) for one calendar year. The artists will retain ownership of the artwork. (Click here for more details.)
Proposal deadline is May 25, 5 p.m.
Audition for The Pirates of Penzance: A large and diverse casts of performers are being sought out for the Footlite Musicals' Young Artists production, featuring performers ranging in age from 13 to 18. Those auditioning should prepare a verse from a song that best shows their voice range and bring a sheet music in the appropriate key. Come dressed comfortably and prepared to dance.
Open auditions will be on June 2, 1 p.m. and June 4, 6:30 p.m. at Footlite Musicals in the Hedback Theater at 1847 N. Alabama St., Indianapolis. (Click here for more details.)
Art Maker Faire: The Nickel Plate Art Maker Faire has returned to display the masterpieces of local artisans and makers. Come out and show off your skills if you're a local artist or maker with an interest in selling your work or showcasing your talent. (Click here for more details.)
Applications must be filled out by May 30.
European Filmmaking Experience: Indiana Filmmakers Network (IFM) is offering a rare and awesome opportunity for locals to improve as filmmakers. IFM wants to send you on a journey overseas that will boost your career. Join the Summer Media Studio (SMS) for an educational and job-preparation experience for filmmakers in Europe. Participants will be led by professional tutors as they divide into groups to make a film. Films will be shown and awards will be presented on the final night. (Click here for more details.)
Application deadline is June 1.
Submit to the Heartland International Film Festival
The possibility of winning $500 to $25,000 in cash awards is just one reason to submit your film to Heartland, based right here in Indy.  Click here to learn about the other reasons and to apply. 
June 2 is the late deadline; June 16 is the extended deadline.
NUVO Intern Edward Redd is a sophomore at IUPUI.