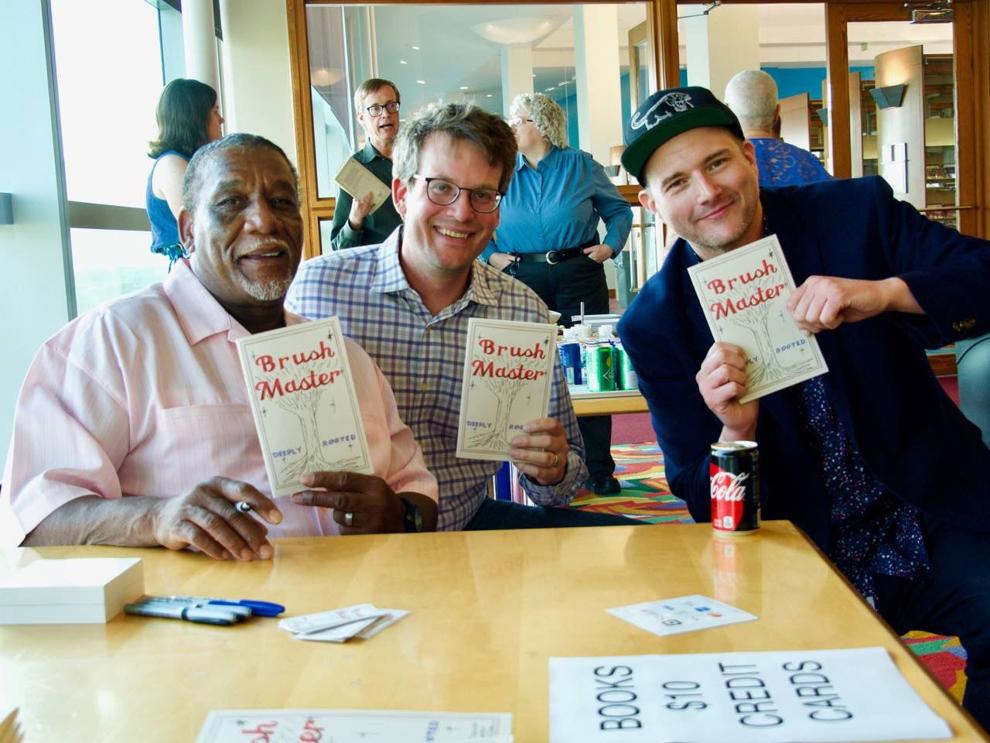 For Kyle Long the story of Brush Master–a book on sale now at Indy Reads and Luna Records–begins back in the 90s at Frog's Records & Tapes. This was before he was ever known as the host for WFYI's Cultural Manifesto, or as the DJ for parties like Carnaval Brazil and Bollywood Bhangra, and as a contributing writer for NUVO.
Frog's Records and Tapes, which used to be located on the corner of College Avenue and 29th Street, was a frequent stop for Long, who was always on the lookout for his next great record find. But the store seldom proved to be a reliable source for anything remarkable in the way of music.
What kept Long coming back, though, was the elaborate hand-painted signage. A sign reading "Hot Rap", Jazz, Rhythm & Blues," advertised the musical selections, while a sign reading "Pops" touted items like pantyhose, cigarettes, nachos, and ice cream.
The letters had a life of their own; some of the words cascaded from the corner, other words were written in cursive. Some were capitalized with emphatic quotation marks. The crown jewel was a smiling frog sitting at the junction corner where two hand-painted marquees meet.
Soon, Long would begin to notice that many signs around the city of Indianapolis shared a similar aesthetic. Armed with a single-use camera, he began documenting the storefronts and signs sometimes signed as "Brush Master" and other times as J. Travis.
"It was a way I could make $3 here and there," says Jasper Travis, who is known as Mississippi to his friends. "I enjoyed painting and noticed a lot of people and businesses needed signs."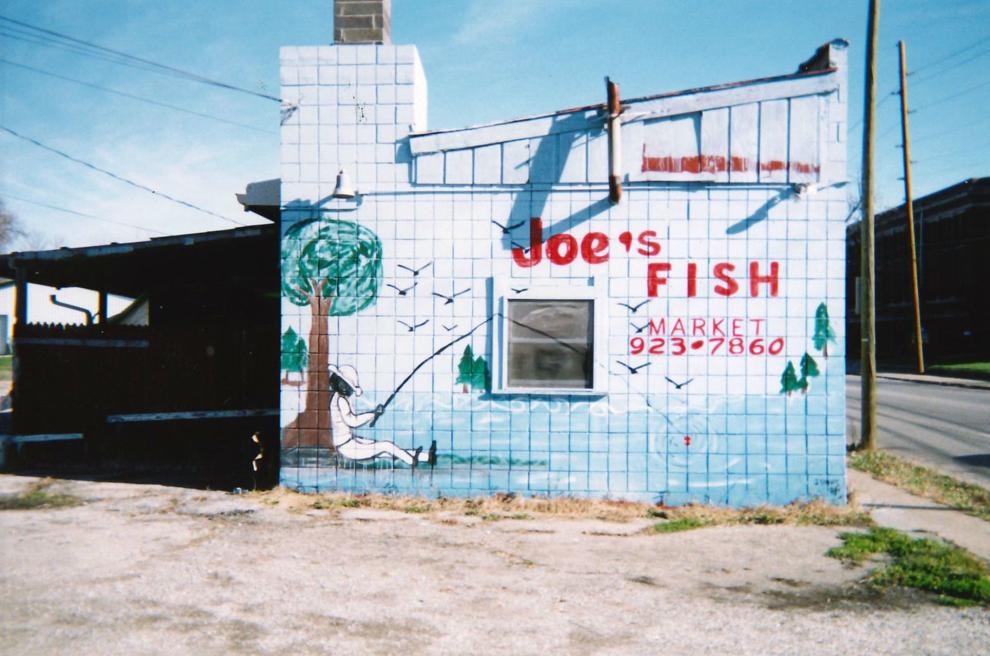 The story of how Travis became the Brush Master begins at the plantation in Drew, Mississippi, where his family sharecropped cotton. His father was a mechanic and his mother cleaned houses but also used to draw and sketch as a hobby and for the church.
After borrowing some of his mother's brushes to hand-paint signs in his hometown, Travis found himself hitchhiking. Along the way he painted signs and murals for free and for small fees that financed his travels to small towns and large cities across 42 states. He attracted large crowds of people mesmerized by his free-hand style.
"I painted a lot of Hispanic and Asian places," says Travis. "I wrote things that I didn't even know what they said. I was peaceful and I was creating."
His travels would lead him to Indianapolis, where he has been the most prolific. During the 2000s anyone could have spotted a Brush Master sign anywhere in the city–from Post Road to Haughville to Martindale Brightwood and up and down College Avenue.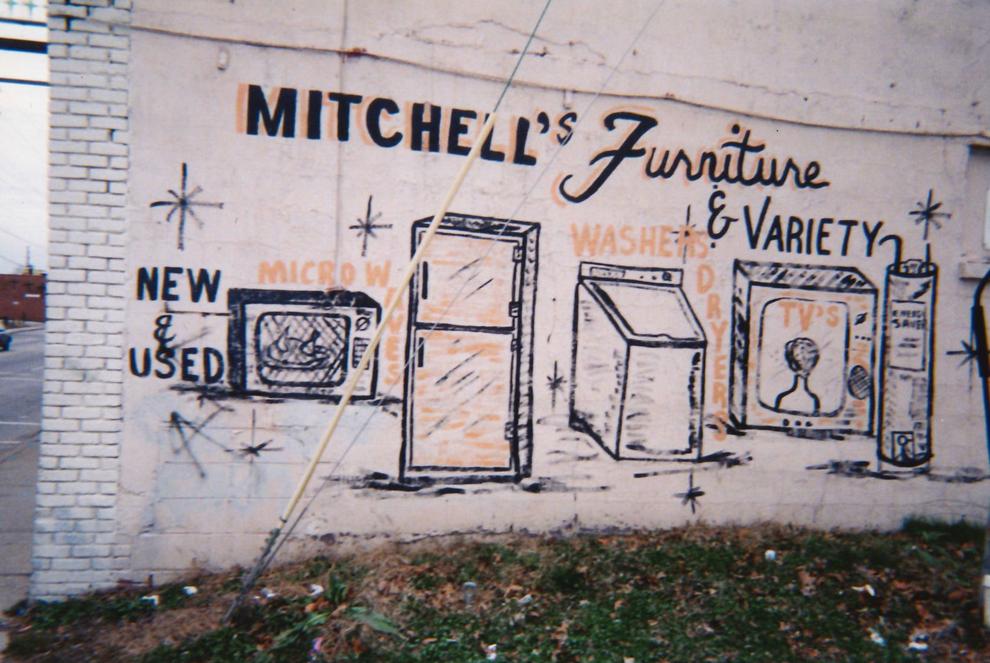 "For me it started when I saw these signs around town 15 years ago," says Stuart Hyatt, a musician and multimedia artist who eventually wound up collaborating with the Brush Master. He saw Long's social media posts about his quest to find the Brush Master and became interested.
"When Kyle started posting about them on Instagram, I was like wow! Are all these by the same guy?"
After Long published "You'll Find the Brush Master All Over Indy's Storefronts" in NUVO, in May, 2017 Hyatt contacted Long.
"I wanted to put together a book that would celebrate all of the people who work on this hand-painted tradition that is slowly disappearing," says Hyatt. "I said let's bring this to the biggest possible audience yet."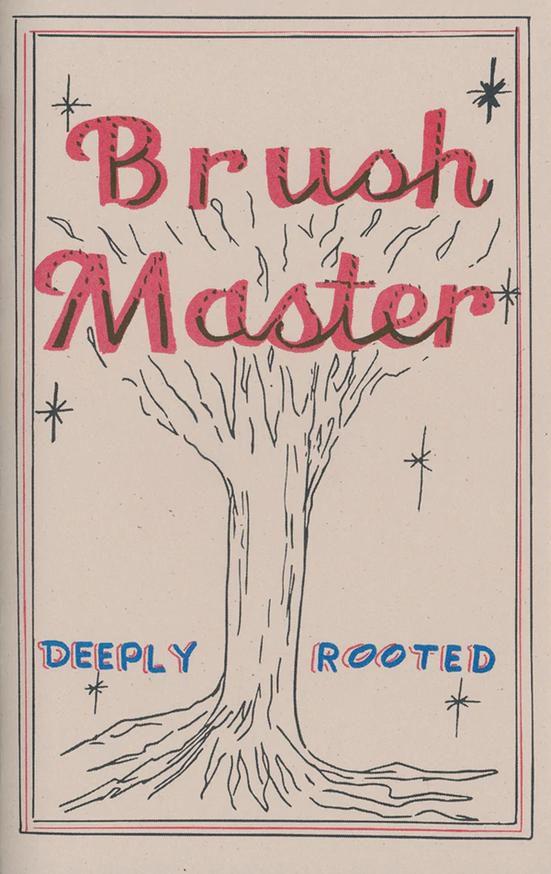 The book is a collaboration between Long, Hyatt, and the collaborative publisher PRINTtEXT, beautifully printed in paperback format using the risograph process.
Seeing his work of almost 47 years documented and on display at the Central Library's Special Collections Room feels surreal for Travis.
"It's strange for me," he says. "It's all come along all of a sudden. My wife thinks this is amazing."
For Long, the experience of seeing his quest culminate in a printed edition with images and essays by writers, including Douglas Kearney and Tatjana Rebelle, also feels surreal. But the fact that many of Travis' signs have been painted over or have disappeared for other reasons left Long questioning who decides what is considered public art in Indianapolis.
"I hope this keeps going for him–to allow this to become an opportunity for him to grow his craft. Now more than ever, what he does has value."
The Brush Master still takes commissions as of this writing.
Deeply Rooted is a documentation and analysis of 47 years of work by the Brush Master. It is also a story that reminds us to take a step back and consider our city's deeply rooted vitality beyond freshly painted façades and face-lifts that erase important parts of our city history.
"I don't feel any stress or any pain while I'm painting." says Travis. "It's a getaway from where I came from picking cotton. Then, I got along with all kinds of people because of painting."