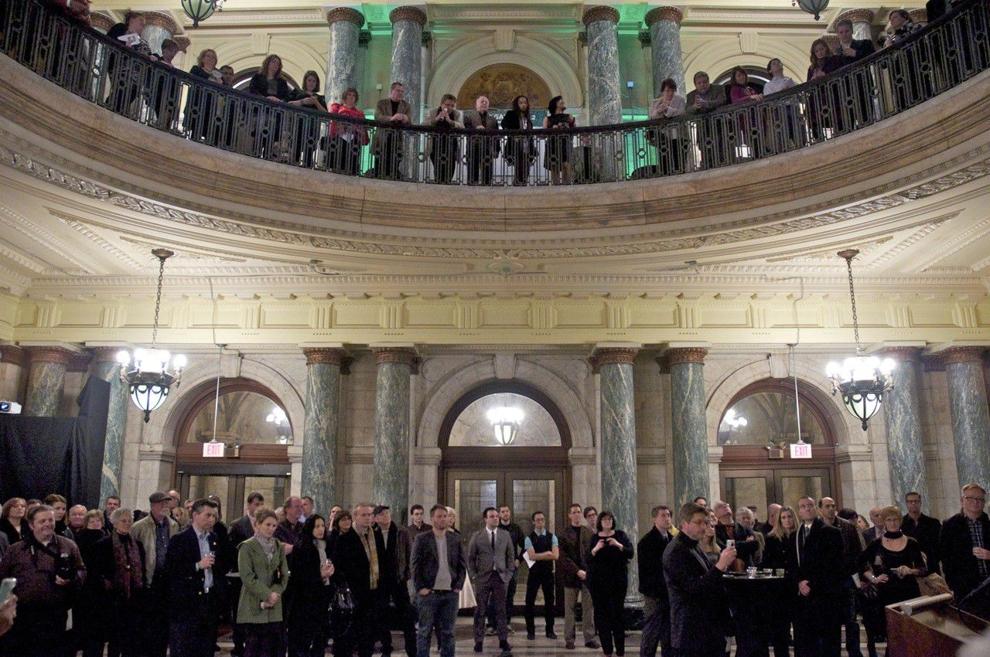 On Wed., Aug. 9, the Indianapolis Downtown Artists and Dealers Association (IDADA) voted to dissolve itself at its monthly board and member meeting at the Athenaeum, in Downtown Indy.   
IDADA will be dissolved as of Dec. 31, 2017.  A number of those present, however, expressed the desire to find a way to pass on their institutional knowledge to a new generation of artists.
IDADA was originally formed in 2003 as an organization focused on promoting the visual arts and artists within 20 blocks of center of Monument Circle. Its mission: to support their member artists and art dealers, while promoting the highest professional standards, and encouraging community support for the visual arts.
IDADA's most visible and longstanding accomplishment are the monthly IDADA First Friday art tours (known to most simply as First Fridays) that brought a flood of patrons not only to buy art at IDADA member galleries but to patronize downtown restaurants and nightlife, providing a huge shot in the arm for Indy Downtown.
Another accomplishment was the groundbreaking Turf Art Pavilion that displayed art installations in the Old City Hall Building in conjunction with Super Bowl XLVI in 2012.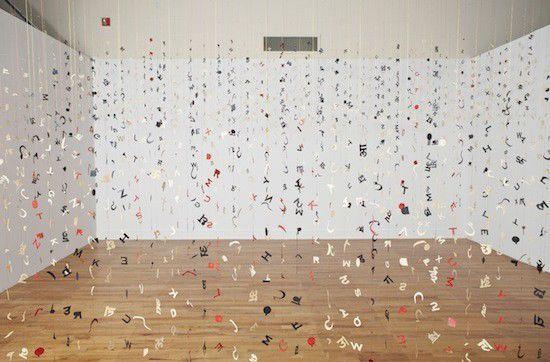 The process leading up to the dissolution of IDADA began with a series of focus groups and surveys that attempted to address the relevance of IDADA in a quickly changing arts scene.
The reevaluation of its mission was one that the IDADA board didn't taken lightly according to Joy Hernandez, IDADA president.
"We have been working pretty much since the beginning of 2017, reassessing IDADA's mission, its role in the community, the needs of our membership, and how best IDADA could meet those needs," she said.
IDADA commissioned surveys and focus groups, asking questions about how IDADA could be made better to serve community members' needs, for example.
Focus groups included both IDADA and non-IDADA members.  Using information gleaned from the focus groups and the surveys, the IDADA held two board retreats, where the mission of IDADA was discussed going forward. And the board voted to dissolve IDADA.  
Dan Cooper, on the IDADA ethics committee, noted certain structural problems in IDADA that could be hard to fix going forward. Such as the fact that IDADA is a trade organization.
"We were not an educational 501c3 organization so we could never accept donations that would be tax deductible," he said.  
Cooper and others noted that IDADA First Fridays had been such a success that they had lost control of the branding of the event. So the art walks became known simply as First Fridays.  
He also noted, in all-volunteer IDADA, "dwindling participation, with fewer members, with fewer members doing all the work."  
And Mark Ruschman, founding IDADA member and Chief Curator of Fine Arts at the Indiana State Museum, provided a broader context for the decision formalized at the meeting.  
"Part of it for me was looking back at when IDADA started, the reason it was formed, and the people who were at the table."
For Ruschman the very name of IDADA -- the Indianapolis Downtown Artists and Dealers Association -- is problematic. "With the changes in the local arts scene, that particular description may no longer apply, at least not the way it did almost 15 years ago," he said.
This was a time before the Cultural Trail, when Mass. Ave. was still a vital component in the Indy visual arts scene.
While some artist hubs, such as the Stutz and the Harrison Center for the Arts, have been active during most or all of IDADA's existance, change elsewhere has been the norm.  
At the time of IDADA's founding, there were still a significant number of art dealers on Massachusetts Avenue. But that soon changed as rents rose. A decade ago, artists and arts organizations came to Fountain Square in droves.  But recently, Fountain Square artists fled that neighborhood as well. Currently the visual arts hot spots are the Circle City Industrial Complex and Garfield Park neighborhood where the arts nonprofit Big Car Collective has launched major initiatives.
The media environment as well, Ruschman said, had also changed.  
"In those days it was before Facebook, it was before internet played a big role," he said. "Many people who signed up didn't have their own website, so technology-wise it was a different world."  
According to Ruschman, the surveys, focus groups and retreats gave IDADA a chance to look at where the organization has been and how it could best go forward, if it were to go forward, into the future.
Shannon Linker, Vice President at the Arts Council of Indianapolis and also active in IDADA, expressed some frustration with the First Friday branding issue in particular, and the lack of success in lassoing younger artists into IDADA.
But she also noted the organization's successes. "It's really transformed the city as far as I'm concerned," she said.  "Change happens and artists create change."
Linker doesn't want all the institutional knowledge that IDADA members carry with them just to disappear.  "As a group we can still support the community by sharing that expertise and that history," she said.  "We are not exactly sure how that will manifest itself," she said.
Linker went onto say that she has already started planning through the arts council to bring Ruschman and others together "in a round table situation" to start contemplating the next step after IDADA.  
"There seems to be a whole new guard out there," said Ruschman.  "And they are interested in learning from what IDADA has done, certainly learning from our mistakes, and hopefully benefiting from our successes... In some respects we see this as shutting down something that's fulfilled its purpose. But in another way it's turning the guard over to the next generation of artists."