After witnessing wreckage from Indy's downtown riots, Shuē Clothing founder Dorian Mays wanted to make a difference the best way he knew how.
"The moment that it hit me was when I was driving downtown after the first Friday of riots," says Mays (whose clothing line is pronounced "sh-way"). "I've been protesting for at least a week now, and seeing everybody stand together for a cause, I wanted to support and be involved without destruction."
"After those riots, I knew what I needed to do," he continues. "I had a resource that could be used to benefit a cause that actually means a lot to me."
Quickly, Mays got to work, designing shirts and masks to be a part of his Black Lives Matter clothing line.
"I designed them and printed them the next day," Mays says. "Before I could even do a promotional campaign, it was already gaining steam."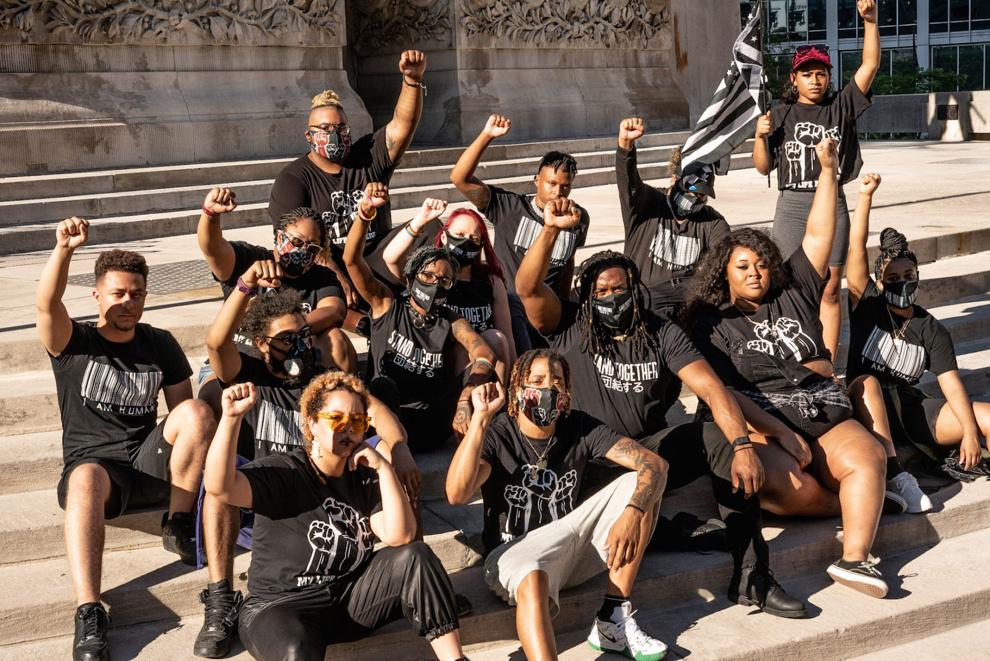 Rather than making any sort of profit from the clothing line, Mays has chosen to donate all proceeds to the local Black Lives Matter chapter (Indy10) and the National Bail Out fund.
"It's bigger than me," Mays says. "Even when I printed the shirts out, I didn't make it about Shuē. I didn't even put my tag on there because it's not about Shuē."
Aside from his Black Lives Matter line, Mays has also recently explored the realm of mask design due to recent demand caused by the COVID-19 pandemic.
"Because of COVID, people want surgical masks, but stores run out of them," Mays says. "So I've teamed up with another brand here in Indy by the name of Millennium Gear, and they gave me the blueprint to design my own masks. I've had more fun designing those than anything else so far."
All in all, Mays simply looks to make the world a better place with Shuē Clothing, which ultimately stems back to the business' name.
"The name Shuē came from feng shui, which is all about taking out negative energy and replacing it with positive energy," Mays says. "That's literally me in a term — it's what I'm all about. I'm all about getting rid of the negative and bringing on the positive — really just manifesting good things in life."