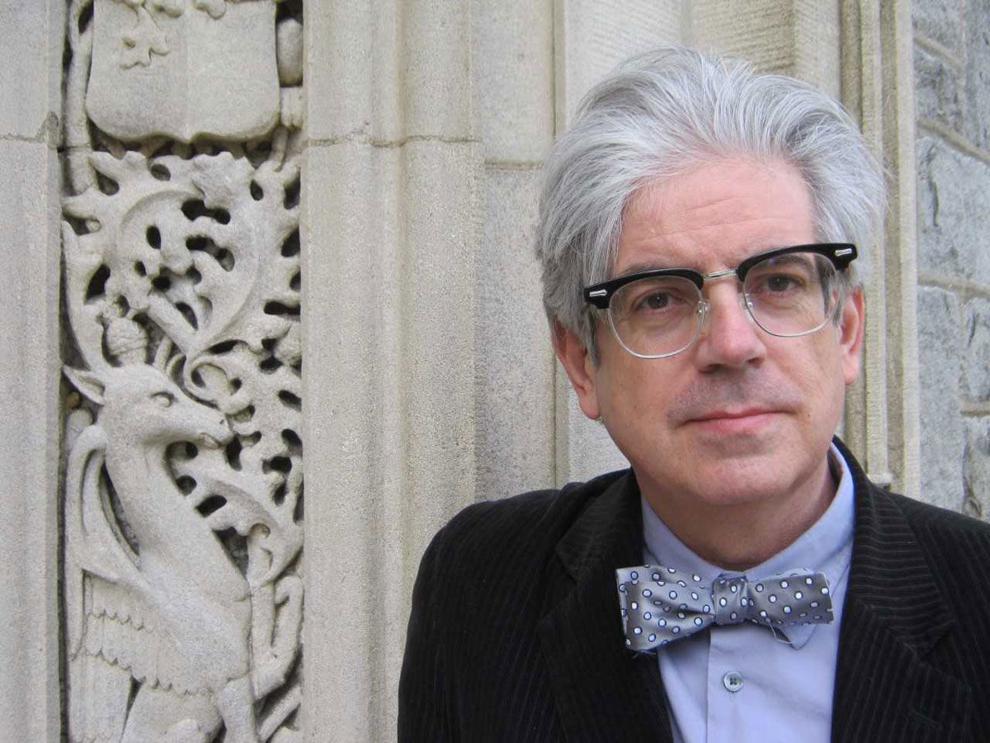 Michael Martone is an Indiana-born essayist and fiction writer who likes to play with our notions of both time and history.
Martone published two books in 2018, including the book of essays Broodings and the just released The Moon Over Wapakoneta: Fictions and Science Fictions from Indiana and Beyond.  
Both books reflect his affinity for genre-bending, whether he's writing a short story in the form of footnotes or in the form of tweets. But, as anybody who has ever seen him read his work will tell you, he also likes to make you laugh.
Martone will be appearing at the Indiana Writers Center on Oct. 11, during his fourth annual Double-Wide Tour of Indiana.
Particularly in Martone's older works, there's a strong sense of place.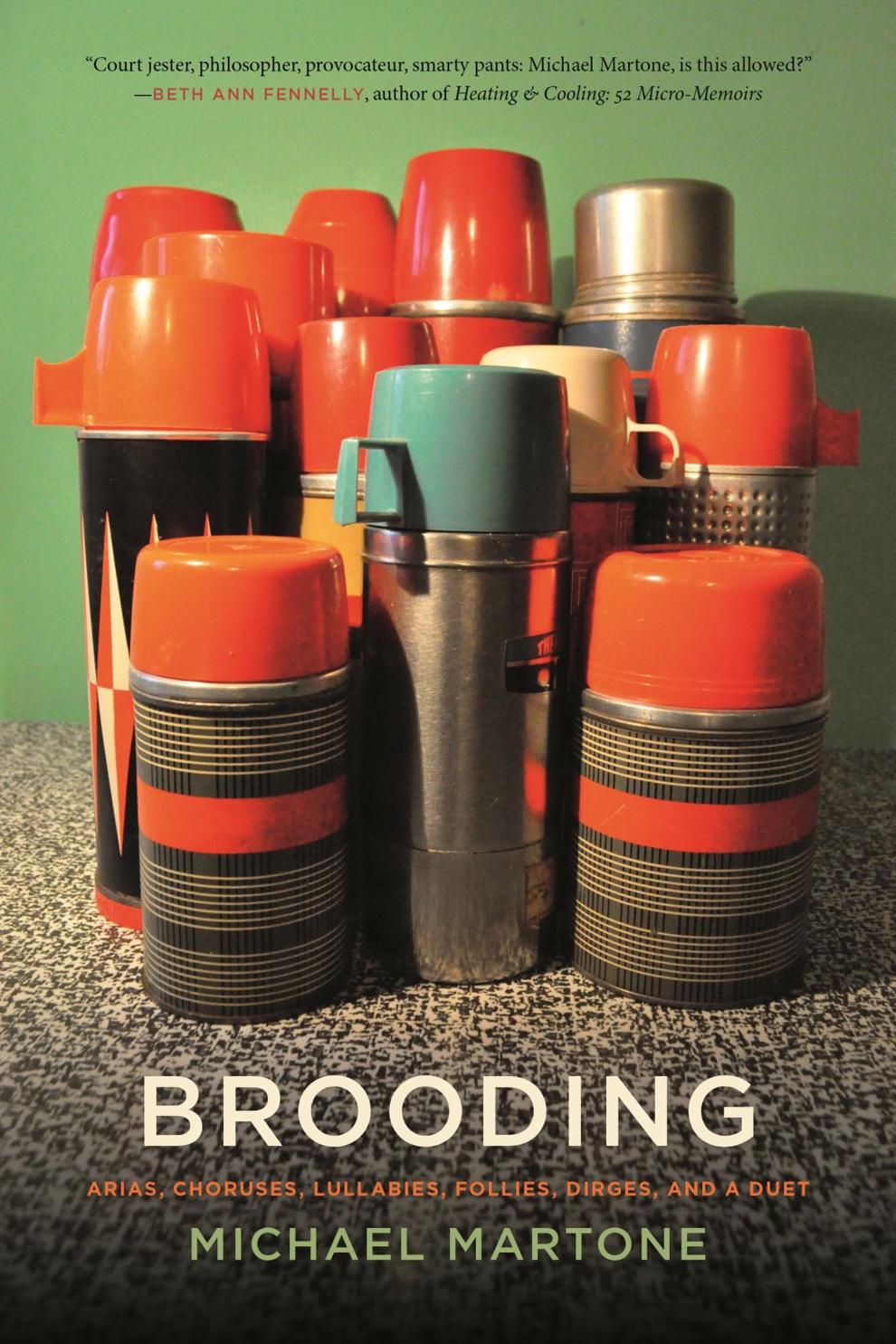 In his short story "Everybody Watching and the Time Passing Like That," the narrator is James Dean's high school drama teacher, reminiscing about her fallen star student. In "Whistler's Father," the narrator is the actor in a living museum in the Old Fort in Fort Wayne, playing the part of the father of the renowned 19th century painter James Abbott McNeill Whistler.
Although "Whistler's Father" is not as a whole autobiographical, certain details ring true. Martone grew up in Fort Wayne, where he was born in 1955, and you can still see reenactments in the Old Fort, an iconic reminder of the old Midwestern frontier.
"The whole thing if you go to a place like that is try to get them to admit they like hamburgers even though in 1812 there were no hamburgers," says Martone. "I just kind of filed that away and later I understood that in fact Whistler's father had been a boy about my age, in the actual fort of Fort Wayne, so it went from there. All I did was imagine that I played the role of the boy but I never worked for the Fort."
Even his science fiction has a strong sense of place. Lately Martone, who teaches fiction writing at the University of Alabama, has been inspired to take a stab at this genre.
Like just about everyone else these days, his students are less inclined to read realistic fiction, and more inclined to read Harry Potter, comic books, and science fiction.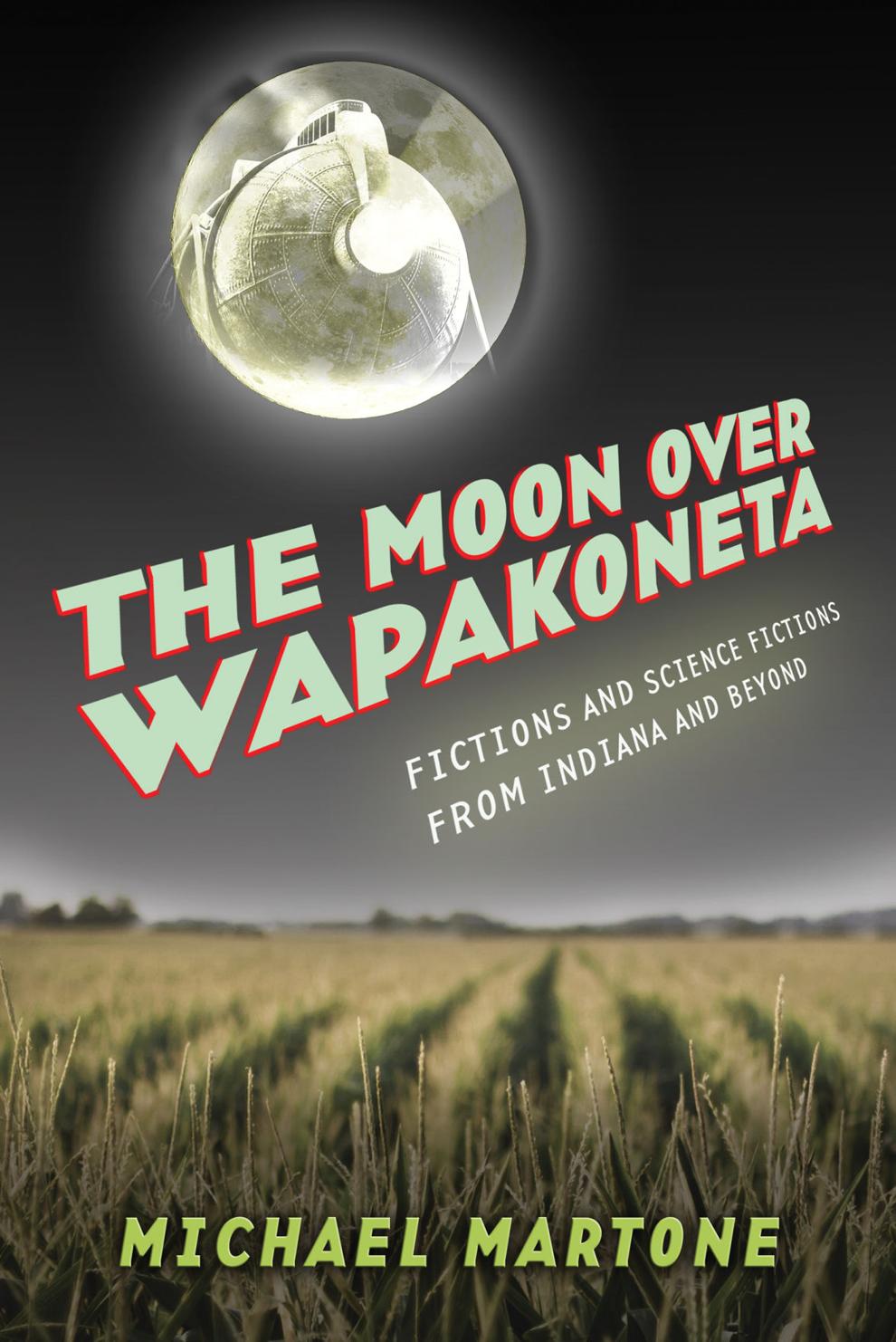 "If I were to write science fiction, I told myself, I was going to have to write Indiana science fiction," Martone says. "The underlying theme is that nothing really big happens in Indiana. And in the future nothing really will happen either."
That was the genesis for stories like "Amish in Space" from his latest book, The Moon Over Wapakoneta.  
"So the impulse was then to think, OK, here are the Amish, who have been essentially caught in the 19th century for all of the 20th century. What would the 25th century look like for the Amish?" Martone asks. "And it really hasn't changed for them. They're on a spaceship now but they're still farming and having a belief in God that they're trying to hold steady as the world changes around them."
Another symptom of nothing big ever happening in Indiana is that, rather than being the birthplace of Barack Obama and John F. Kennedy, we get to claim Mike Pence and Dan Quayle, according to Martone.
Speaking of Quayle, it was a note from the former vice president that inspired Martone to write Pensees in 1994. The  book was modeled after Blaise Pascal's classic philosophical work of the same name, sans the French accents, with Quayle as the first person narrator making short observations about his not-so-ordinary life.
"The fun part of writing a book about Dan Quayle or other famous living people is that you can use already what the audience has brought and either work with it or against it," says Martone.
But Quayle, who achieved a certain enduring notoriety for spelling potato with a "e" at the end, is no Blaise Pascal.
"When I wrote my first book, Quayle was my representative in congress when I lived in Fort Wayne," says Martone. "So as a good Hoosier, I sent my first book to Dan Quayle and he sent me a letter saying 'Thank you for the book. Your stories of Indiana are so amazing. Keep up the good work.'"
Martone took that letter and framed it in his office.
"Years later, when he was the vice president and I was looking for something to do, I thought, whoa, here's permission, Keep up the good work," he says.