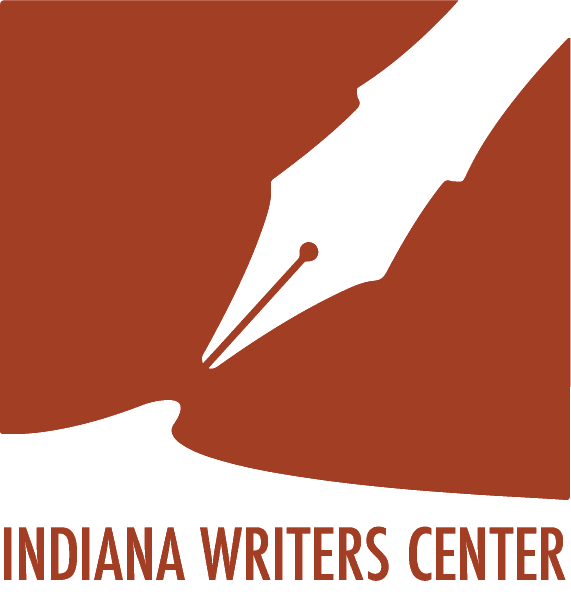 Across the country, kids are memorizing poems. They're reciting them in front of a mirror. They're recording themselves in living rooms cleared of shushed brothers and sisters. For those brief moments, they deliver not only a poem, but something of themselves. As Kelsey Johnson says, "Poetry operates on a spiritual plane. Everyone can read the words of a poem, but the way a poem sits in your soul, well, that's something entirely different." 
Johnson, an actor, writer, and educator, organizes and leads the Poetry Out Loud (POL) program offered through the Indiana Writers Center (IWC). The national program, begun in 2005 and reaching more than 4 million students, lets students in grades 9-12 participate in local, state, and national spoken word competitions. 
The program aims to help students master public speaking skills, build confidence, and learn about literary history. Johnson has personal goals, as well, and hopes to experience, "those bright, rare moments when I read a poem and someone else reads a poem and we are joined together because of how it moves us both." 
The program is a significant offering for the IWC and the teens and young adults it serves. Students are able to gain exposure to poetry and share in conversations with writers from the Indianapolis community. "There is something special about being able to introduce kids to working writers in our community and encourage creative development and interactions in a way that is slightly different than at school," says Rachel Sahaidachny, executive director of the IWC. "We don't get the opportunity to work with teens as much as we would like, mostly just in the summer during our Building a Rainbow program, and we were delighted to be involved in the program working with kids during the school year, and providing the opportunity to students through the state who didn't have a POL option through a school." 
Through workshops led by Johnson, students discussed poems with guest writers and explored not so much the meaning of the poetry as much as the experience with poetry. Sahaidachny hopes that students connect with poetry in a way that is tangible, audible. "Rather than poetry being something that just exists on the page," she says, "poetry is brought to life in the program, not just through their memorization and recitation of the poems, but also through discussion and participation with poets." 
The poetry that students read and recite ranges from William Shakespeare to Maya Angelou. The presentation of both traditional and contemporary authors is an important aspect of the program. "I think one of the biggest benefits is the exposure that students are getting to all different kinds of poetry and writing," says Johnson. "When I was in school, I thought poetry was a little dull. I thought it had to be one particular way. When I got older and read more poetry on my own, I was astounded at how many rules were continually being broken. I kept thinking, 'This isn't what I learned in school!' Poetry Out Loud offers exposure to new, daring voices and that's important. I would also say that the program gives young adults the ability to find poems that spark something in them. In many of these poems, they might find little pieces of their own stories, identities, fears, and triumphs."
As one of the requirements of the POL competition students must recite a pre-20th century poem. It can be a challenge to find a poem that speaks to them, though the rewards for students are immense. "Even if the language seems hard to understand they're still required to ask questions of language and stories that maybe feel further from their current circumstances," says Johnson. "They still must ask, 'What's the poem saying at its core? How is this poem universal?' How wild and beautiful is it that a sixteen-year-old in 2021 can read a poem by Gerald Manley Hopkins and think, 'Yes! I totally get what this guy is saying! I feel seen!'" Johnson also introduces students to contemporary authors to draw a line to the present and contemporary writers who speak to the world today. Johnson says, "Poets like Naomi Shihab Nye, Ross Gay, and Claudia Rankine ground us with their observations, their joys, and their defeats."
Regardless of the century, the ability of poetry to impact and instruct is attractive. POL offers students the chance to hone both creative and practical skills. Navnoor Mutti, a sophomore at Zionsville Community High School, says, "I joined Poetry Out Loud because I would have the ability to take a poem's meaning and display it in a verbal way. I'm not the best at public speaking, so I thought why not combine my love for poetry and use it to encourage my ability to speak up?"
For Mutti, POL has been transformative, and the practice and performance have made her a better public speaker. "As I'm more of an introvert, this competition has really challenged me to step outside of my comfort zone and to find my own voice," she says.   
As the state competition approaches in March, students participating in POL are living with these poems, refining their performance for their parents, friends, and themselves. Regardless of competition outcomes, Johnson suspects rewards far greater. 
"Your world starts getting bigger as you're reading the words and thoughts of people a century before you, or three decades before you, or maybe within the past five years. Then there's something powerful that happens when you choose to internalize those words and let them flow through you," Johnson says. "The students are able to carry little pieces of the past with them. They're able to give voice to the things that fire them up. And I believe that once you let words live inside of you, they stay with you forever. I'm hoping the students I'm working with are picking some good, good words that will stay with them and guide them for a long, long time." 
*The public is invited to watch the state finals scheduled for March 10. 
Check https://www.poetryoutloud.org for details.