Today, Saturday, Nov. 20, the Indiana Humanities presents the BookMark Indy event, What It Means to Be Human: Celebrating Mari Evans & Etheridge Knight. The celebration, taking place at the Tube Factory Artspace and home of Big Car Collaborative, begins at 3 pm with activities running into the early evening. Tickets are free to the public with registration.
The works and poems of Evans and Knight, regarded as significant contributions to the literary scene and the Black Arts Movement of the 60s and 70s, remain central to the literary legacy of Indianapolis. Evans' voice of confidence, her reclaiming identity, is on display in her famous poem, "I Am a Black Woman." It is a voice still heard today, as her easy authority can still be seen in the mural created in 2016 on Mass Ave before her death in 2017.  
Knight, discovering poetry while in prison, claimed the pursuit saved his life. In years until his death in 1991, his activity in the community was honest in its claim: poetry can change you, too. Both writers had close ties with the city. Evans stands 30-foot-tall around the corner from Kurt Vonnegut. Knight holds court in Crown Hill Cemetery, where he is buried. 
The spirit of community that drove both Evans and Knight is echoed by the day's gathering of writers and scholars. Together they will present a discussion panel, poetry workshops, and a reading headlined by Manon Voice, Eric Saunders, Januarie York, and Mat Davis. 
From Hanako Gavia, Project Manager of the Etheridge Knight Partnership Initiative and great niece of Etheridge Knight, to Tabitha Barbour, author of "The Art of Peace: Mari Evans' Legacy of Peaceful & Ethical Engagement," and together with poets and professors from Butler University and IUPUI, they will share inspiration and lead forums focused on Evans' and Knight's contribution to the Indianapolis literary legacy. The shared perspectives aim to expand our understanding of the writers, the city, and ourselves.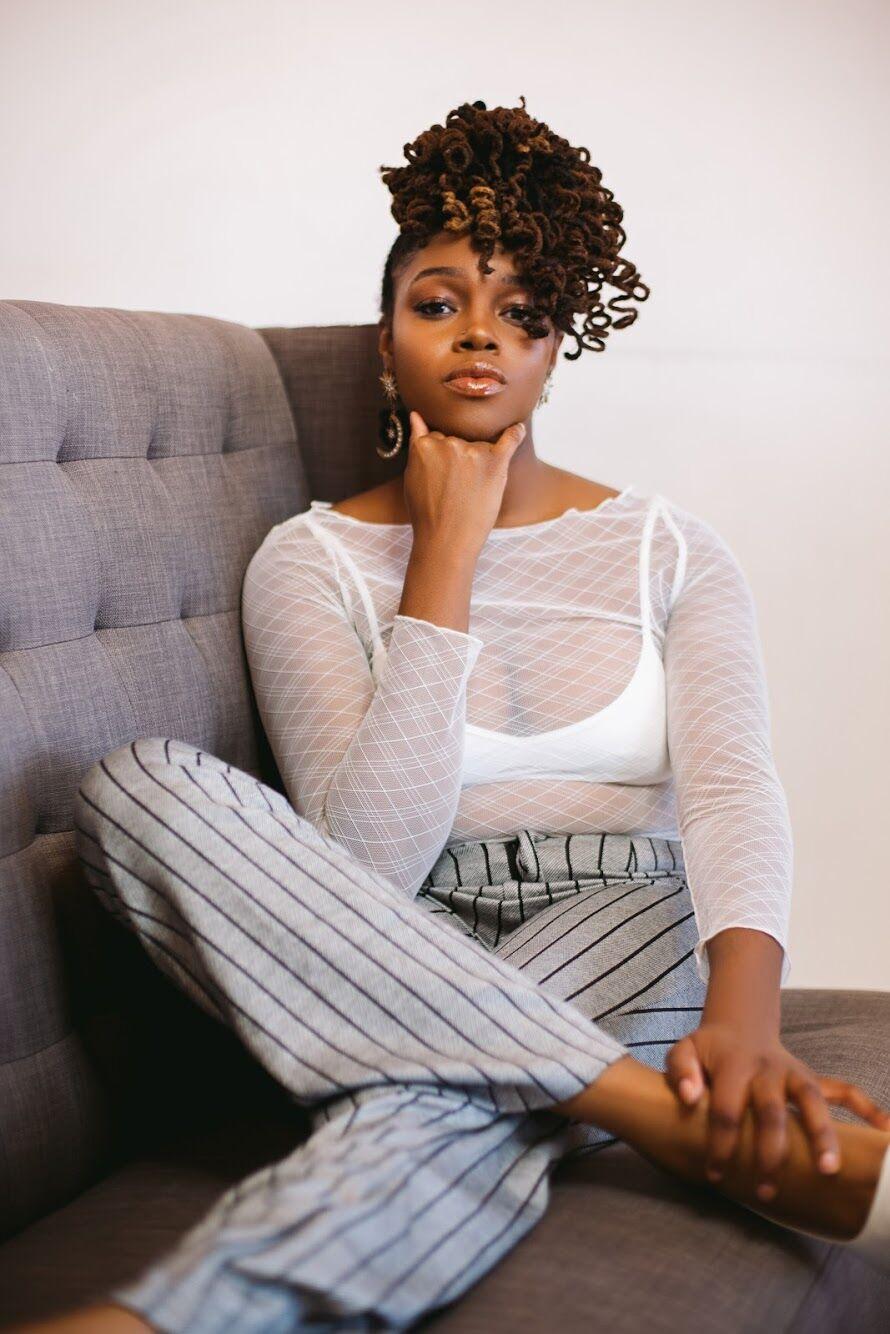 For Chantel Massey, a local poet who will lead one of the afternoon's workshops, the connection to the authors begins on the page and reaches to the street. "Mari Evans' and Ethridge Knight's legacy means a call to action both in my writing and in my waking life," she says. "They are reminders that poetry is more than words written on the page or performed on the stage but work - work on self and in the community."
During Knight's time in Indianapolis he famously and successfully extended opportunities for anybody in the community to consider poetry and change in his Free People's Workshops. The spirit still lives today in the Facebook group, EK Free Peoples Project. In Massey's workshop she will model the same spirit, the same charge to bring poetry to the people. And with it, great rewards. 
Massey says, "They valued writing workshops and saw poetry as a catalyst for cultural change. They also wrestled with the complexity of the human experience - the beauty and difficulty of life in a poetically vulnerable way. I think the city is in the process of learning what their legacy means and I hope we can add to the conversation through this event."
It is a conversation that Evans and Knight surely had themselves. The transformative power of poetry seems to be an extension of the change and growth that we can experience as individuals. And they both remind us that poetry is a wonderful vehicle to get anywhere. 
"I hope participants come away with not only knowing more about Mari Evans & Etheridge Knight, but I hope they come away with the inspiration to continue to work on themselves and within their community," says Massey. "I hope we inspire curiosity. I hope that we truly have a conversation with and about their work and lives. I hope we move past romanticizing them and acknowledge the humanity in them both. I hope we inspire youth poets, if they are present, to persist." 
What It Means to Be Human: Celebrating Mari Evans & Etheridge Knight Event Schedule 
3 pm
Panel: Local scholars and relatives of Evans and Knight gather to discuss the impact of the poets' leadership in Indianapolis and their enduring place in contemporary literature.
Panelists:
Hanako Gavia, Project Manager of the Etheridge Knight Partnership Initiative, Assistant Director of the Center for Citizenship and Community at Butler University, and great niece of Etheridge Knight.
Dr. Terri R. Jett, Professor of Political Science, Faculty Director of the Hub for Black Affairs and Community Engagement, Butler University.
Norman Minnick, Editor of The Lost Etheridge, a new collection featuring unpublished and uncollected works by Etheridge Knight, senior associate faculty at IUPUI.
Tabitha Barbour, creative entrepreneur, and author of "The Art of Peace: Mari Evans' Legacy of Peaceful & Ethical Engagement."
Moderator: Dr. Lasana Kazembe, Assistant Professor, IUPUI School of Education (Dept. of Urban Teacher Education).
Writing Workshops:
4 pm
"Look On Me & Be Renewed: poems in spirit of Mari Evans"
Inspired by Evans' famous poem, "I Am a Black Woman," this generative poetry workshop will ask attendees to explore the use of creative language and expressive form to make poetry's liberating power their own.
Workshop Facilitator: Chantel Massey
Chantel Massey (she/her) is a poet, author, teaching artist, educator, and anime lover based in Indiana. She is a Best of Net Award nominee and 2020 Indiana Eugene and Marilyn Glick Author Awards Emerging Author finalist for her first collection of poetry, Bursting At The Seams (VK Press, 2018). Massey founded the poetry organization, UnLearn Arts, serving to inspire underrepresented writers through a Black classic and contemporary arts-centered curriculum.
5 pm
"Indiana Haiku: poems in the spirit of Etheridge Knight"
Inspired by Knight's famous haiku series, this generative poetry workshop will challenge attendees to put their own spin on the 17th century Japanese form Knight famously transformed with images of the Hoosier state.
Workshop Facilitator: Mitchell L. H. Douglas
Mitchell L. H. Douglas is the author of dying in the scarecrow's arms, \blak\ \al-fə bet\,winner of the Persea Books Lexi Rudnitsky/Editor's Choice Award, and Cooling Board: A Long-Playing Poem, an NAACP Image Award and Hurston/Wright Legacy Award nominee. His poetry has appeared in Quarterly West, The Ringing Ear: Black Poets Lean South, and The BreakBeat Poets: New American Poetry in the Age of Hip-Hop among others. He is a 2021 National Endowment for the Arts Creative Writing Fellow, a Cave Canem alum, and Associate Professor of English at Indiana University-Purdue University, Indianapolis (IUPUI).
6 pm 
Poetry Reading – "Continuum: The Next Movement"
Poets Manon Voice, Eric Saunders, Januarie York and Mat Davis headline a reading of Indianapolis poets inspired by the legacy of Evans and Knight.
Cover image courtesy of Tom Streit