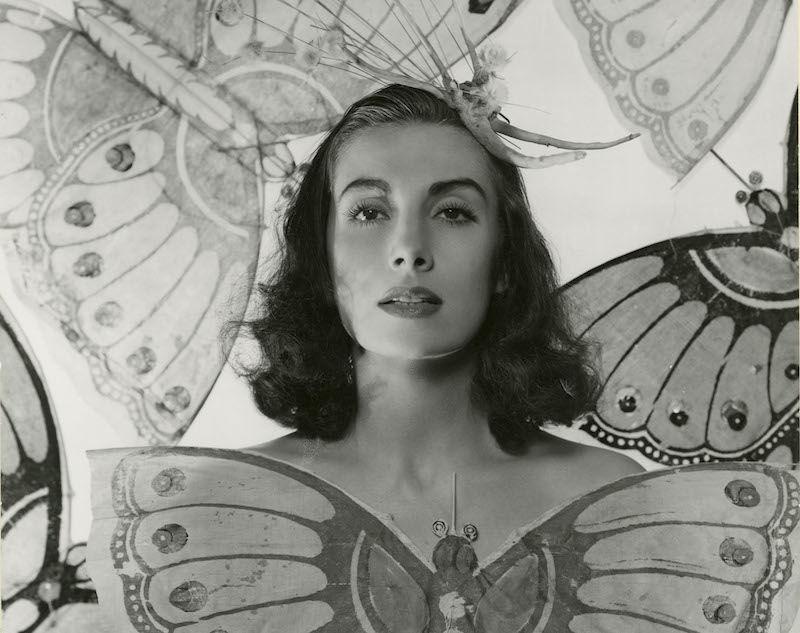 George Platt Lynes may be the most influential photographer that you've never heard of. But probably you have heard of Annie Leibovitz, Robert Mapplethorpe, Richard Avedon, and Herb Ritts. All of these photographers were influenced by Lynes.
The exhibition Sensual/Sexual/Social: The Photography of George Platt Lynes opening at the Indianapolis Museum of Art at Newfields on Sept. 30, sheds light on Lynes as a photographer of many subjects, both clothed and unclothed. It also tells the story of how the Kinsey Institute at Indiana University in Bloomington wound up with over 2,300 original Lynes negatives and 600 prints.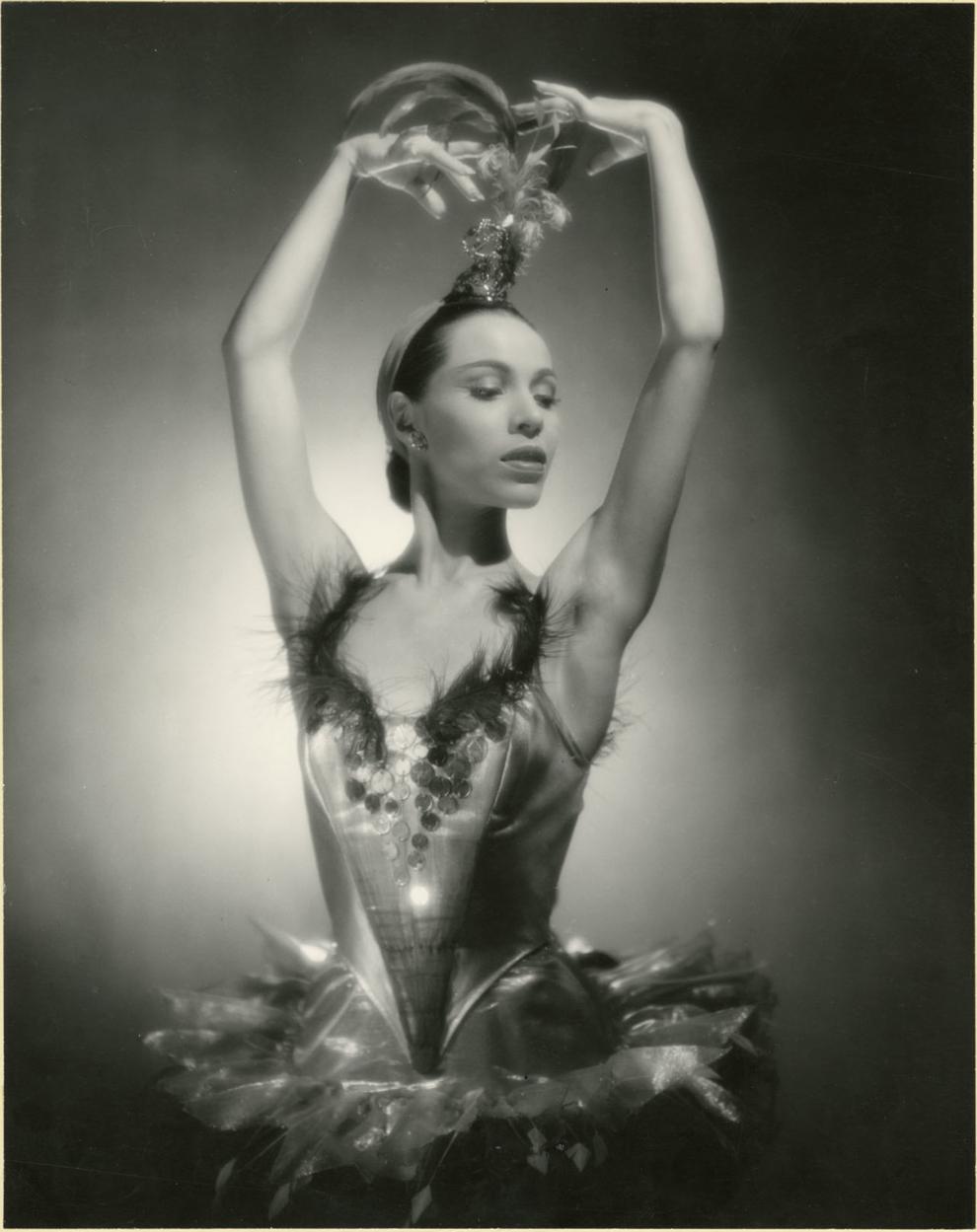 Lynes, born in 1907, grew up in New Jersey. In the mid-1920s he left for Paris, where he began to document with a camera the lives of his European friends, many of whom were gay.
When he returned stateside in the 1930s, he became a professional photographer. In fact, he became the first professional photographer for the New York City Ballet.
"He went to boarding school with Lincoln Kirstein," says Anne Young, Manager of Rights and Reproductions. "Kirstein was able to bring George Balanchine to America and form what would eventually become the New York City Ballet. He invited George to photograph it and Balanchine is noted as saying, the year after Lynes passed away, that his photographs of the New York City Ballet were the best ever taken."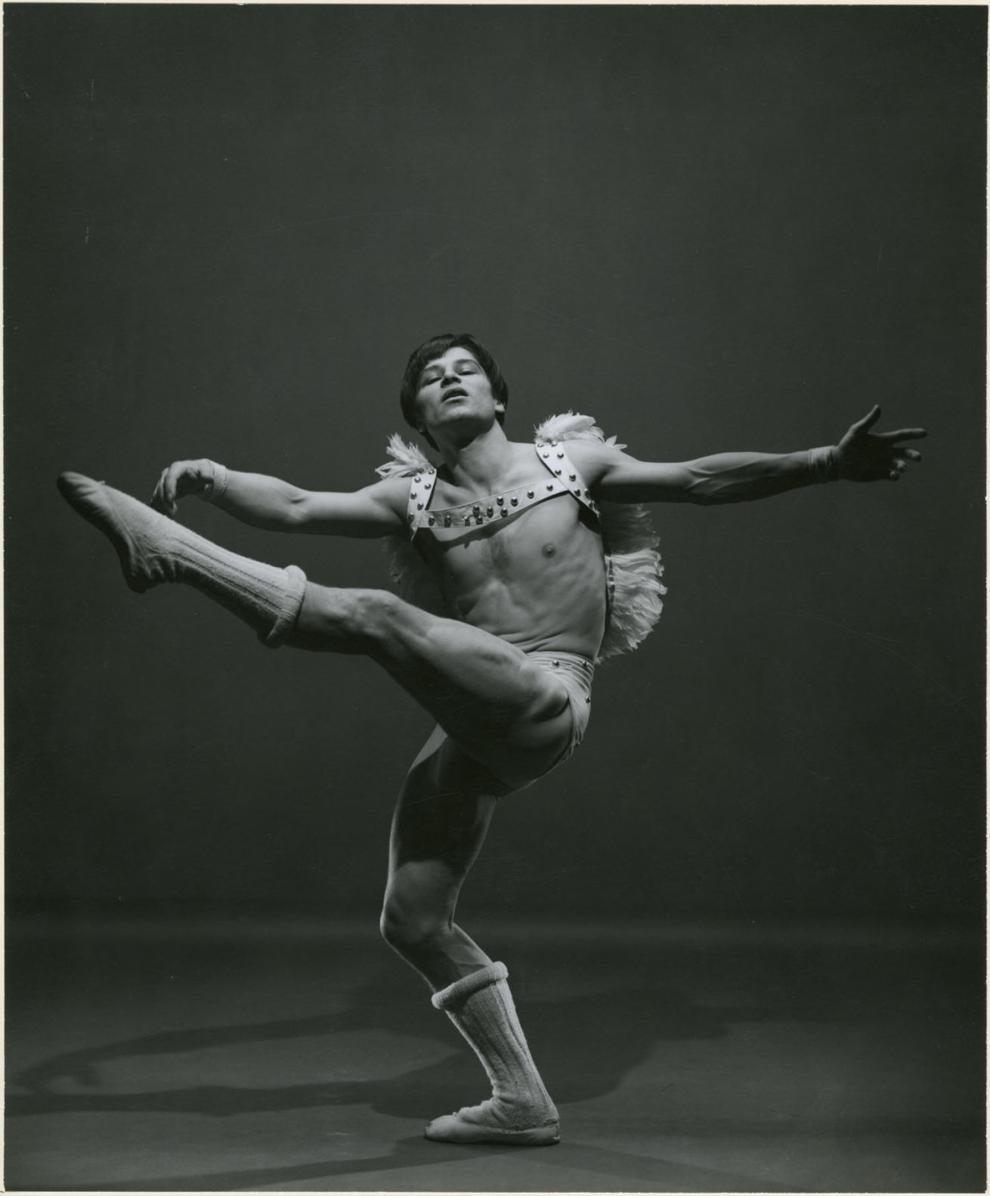 In New York, just as in Paris, Lynes photographed his friends, and he often photographed them in the nude.
"It was a really interesting time to be in New York in the '40s," says Robin Lawrence, Manager of Curatorial Affairs. "During World War II all these creative people that were being persecuted in Europe, which used to be the hub of artistic society, moved to New York and that's where Lynes was at the time. So you have all of these authors and artists who were in this Petri dish at the same time and they were very supportive of each other."
While Lynes lived among his friends as an openly gay man, he couldn't be open about his sexuality outside that closed circle of friends.
"They would go to each other's art openings, they'd buy each other's books, they'd purchase each other's art and it really created the New York City art world that exists today," says Lawrence. "Because that didn't exist before WWII. That all took place in London, Paris, and Moscow. None of those places were safe to live in the 1940s because of the war."
Due to their procurement by the Kinsey Institute, the photographs are in great condition, says Lawrence.
"I think one of the interesting wrinkles in this story is that because Lynes was a gay man and he photographed nudes they likely could have very likely been destroyed if they'd been found because the subject matter is taboo," she says. "The naked male has always been looked upon differently than the naked woman in photographs."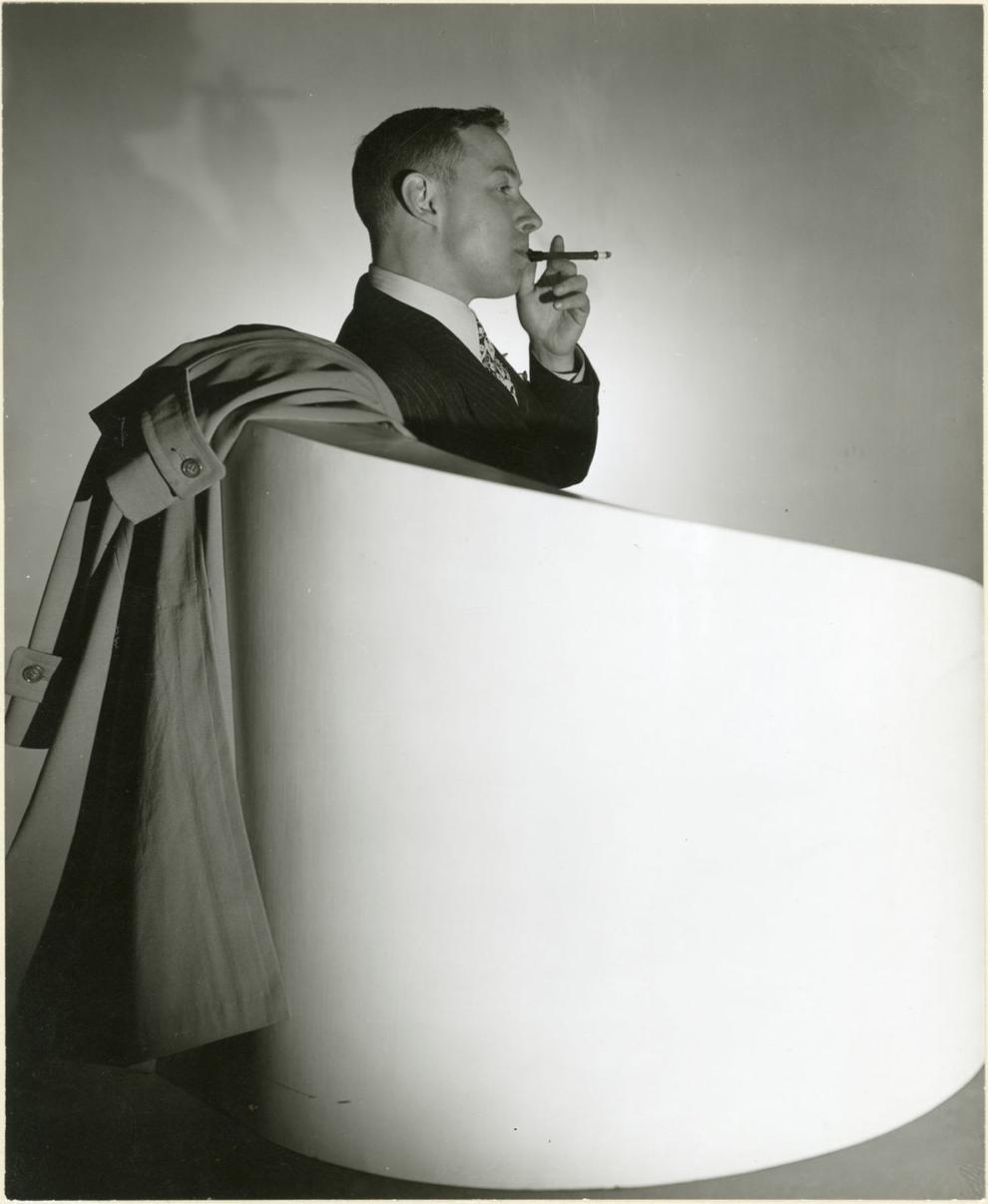 At the time that Alfred Kinsey and Lynes met in the late 1940s, Kinsey was engaged in his groundbreaking research into human sexuality at Indiana University, Bloomington, where he founded the Institute for Sex Research in 1947.
"They started conversing and at that time Kinsey had just published his first book on sexual behavior in the human male and was looking at for more visual representations of different types of male sexuality and interaction," says Young. "So he became aware of George's work in particularly photographing nude males and being a gay man himself and frequently photographing gay men—not always gay men—in the nude. So they communicated back and forth for a number of years through 1955. That's the year that Lynes passed away."
There will be a selection of correspondence between Lynes and Kinsey in the exhibition and there will be recordings of actors reading those letters back and forth.
"Dr. Kinsey was very interested in getting these pieces for the Kinsey collection but also they were very aware of the restrictions in place," says Young. "The Comstock Laws were in place that would have made the sending of materials viewed as obscene illegal and they could have been confiscated."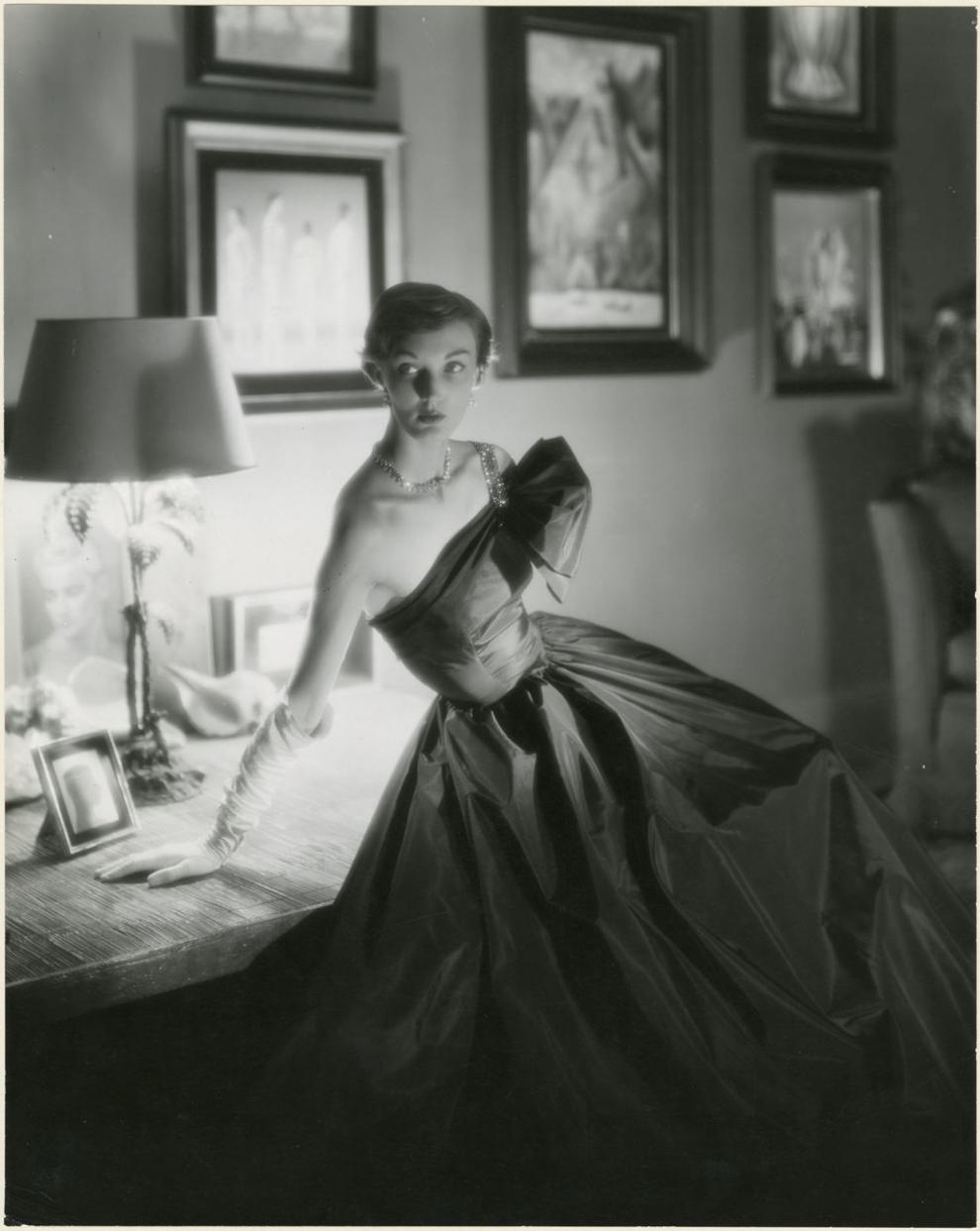 Kinsey and his colleagues made several trips to New York City to physically transport the works back to Bloomington.
"Near the end of the letters you start seeing where, once George became diagnosed with cancer and knew that he was dying, he became very concerned about his legacy and what would happen to these works," says Young.
Just as Kinsey was interested not just in the male nudes but in Lynes' ballet and fashion photography, this exhibition is focused on the totality of his work as well.
Sensual/Sexual/Social  will also be supplemented by works from the IMA collection. This includes Marc Chagall's painting "The Flight into Egypt," that normally resides in the IMA's European gallery. It will be paired with a Lynes-photographed portrait of Chagall, taken the same year the painting was composed.
"The galleries are thematically established starting with his fashion photography," says Lawrence. "That was how he started making his money and how he really became established as a professional photographer. This would have been in the early 1930s when photography was really in its infancy as a form of commercial advertising. There were still a lot of illustrations in magazines. That's how he got his name out, and how he began to establish his career."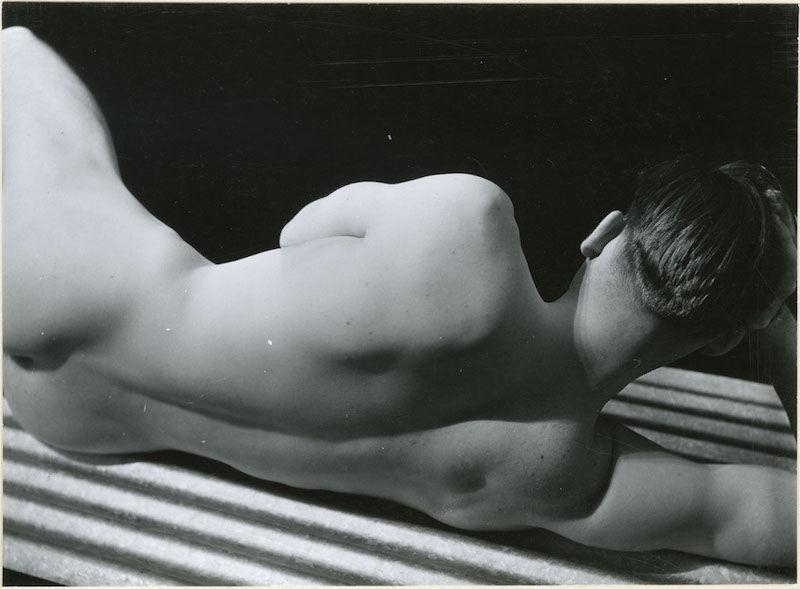 The galleries containing the nude photography are curated with visitors' sensitivities in mind.
"We'll have the nudes divided into two different groups; the nudes that don't show any full frontal nudity and then we have the room that has the full frontal nudes in it," says Lawrence. "But all of our didactic and interpretation material is outside that gallery if our guests don't want to go into the full nude room."
The exhibition also acknowledges the fact that Lynes was an innovator in film photography, an art with which few under the age of 30 are acquainted any more.
"Our guests will be able to learn, from start to finish, about taking a photo and going through the process of developing it," says Lawrence. "We'll have a table with the tools that you would need."
In some of his work, Lynes created works that resembled the work of his surrealist painter friends, without the aid of digital technology.
"George Platt Lynes is really a surrealist, doing funky things, like a disembodied arm on the side of a frame and today you would just cut and paste in Photoshop, but how would you do that with the tools that were available to you in the 1930s and 1940s?" asks Lawrence.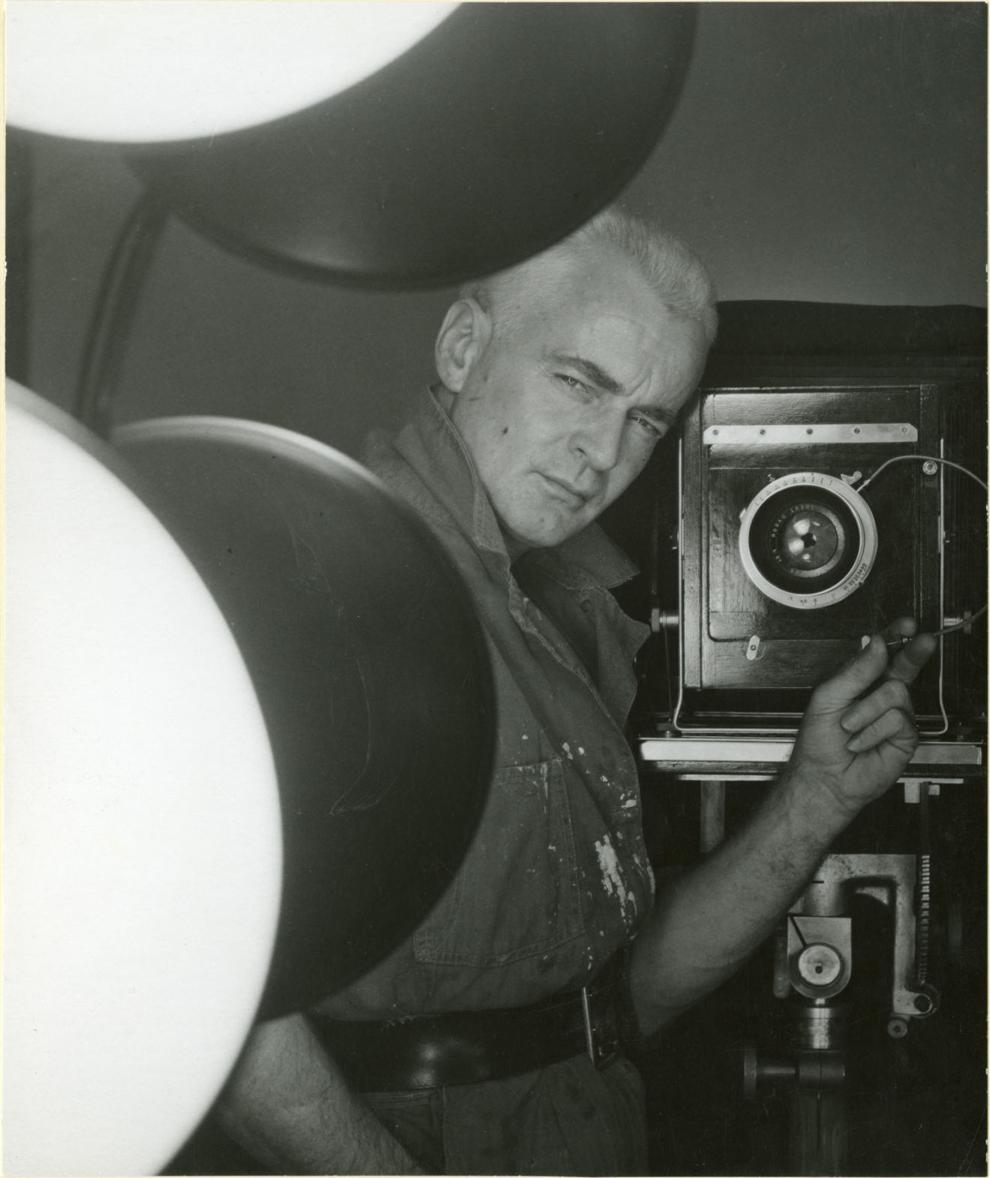 Finally there will be a gallery highlighting the work of photographers Lynes influenced. And while the exhibition offers no answers about why Lynes' work remained obscure in comparison to his peers, it does ask some pointed questions in this regard.
"Was it because he died young?" Lawrence asks. "Was it because he was gay?… Was it because he photographed male nudes?  Was it because his work is in Bloomington?"
But, above all, the exhibition will be a portrait of Lynes as a photographer and as a man.
"We'll focus on the man behind that camera," says Lawrence.