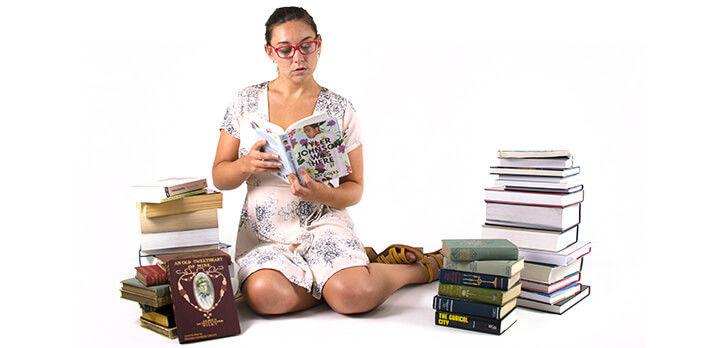 The lazy, hazy days of a Midwestern summer lend themselves perfectly to lounging in a shady spot with a good book. To make that process a little less strenuous, we've compiled a list of 10 new books by local authors that are worth recommending.
The list ranges from several collections of poetry to a scientific inquiry into sexual fantasies via a Kinsey fellow. There are several traditional novels and a truly dazzling flash fiction collection as well. In each case, we were intrigued by the stories being told and new ways of telling them. More importantly, each has an authentic point of view worth considering.
We didn't set out to make a political or progressive statement with the list. But issues of poverty, prejudice, crime, and violence permeate so much of our city that it was inevitable they would be reflected in the poems and prose about us. None of these writers has his or her head in the sand, so why should we?
Got a new work by a local author you want to recommend? Send us a note at editors@nuvo.net so we can consider it for our next reading list.
Jay Coles: Tyler Johnson Was Here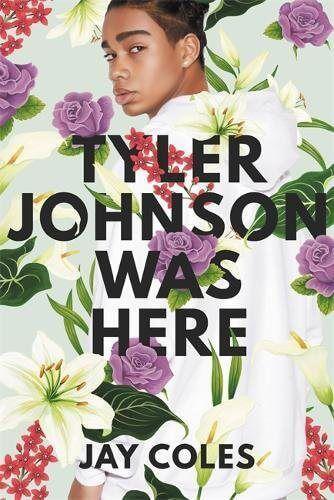 Art imitating life isn't always pleasant, and Jay Coles' story of an Indianapolis teenager caught up in an act of police violence is an unflinching look at what it means to be a young African American man in our city—and far too many others. In a story seemingly ripped from the headlines, twin brothers Marvin and Tyler Johnson attend a party, but only one comes home. The other is found shot to death. Marketed as a YA novel, the tragic story of these teens is just as relevant for adults. Tyler Johnson is a novel well worth reading and Ball State grad Coles an Indy author well worth remembering. (Little, Brown and Co., March 2018) —LM
Mitchell Douglas: dying in the scarecrow's arms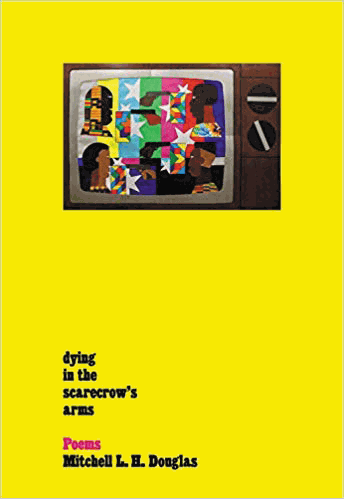 From the legacies of poets Mari Evans and Etheridge Knight to the legendary Long's Donuts, Douglas uses Indianapolis as a backdrop for his poems and exploring topical issues of violence and crime in the African American community. In his feature on Douglas early this year, NUVO writer Josh Flynn described the poems of dying in the scarecrow's arms as welcoming and accessible, but also "like the fragments of a broken mirror—sharp, pointed—and they reflect an Indianapolis we may not want to see. But if you stand just right, beauty shines in the shards, and you feel you have the power to reach out and reassemble what's been broken." (Persea Books, March 2018) —LM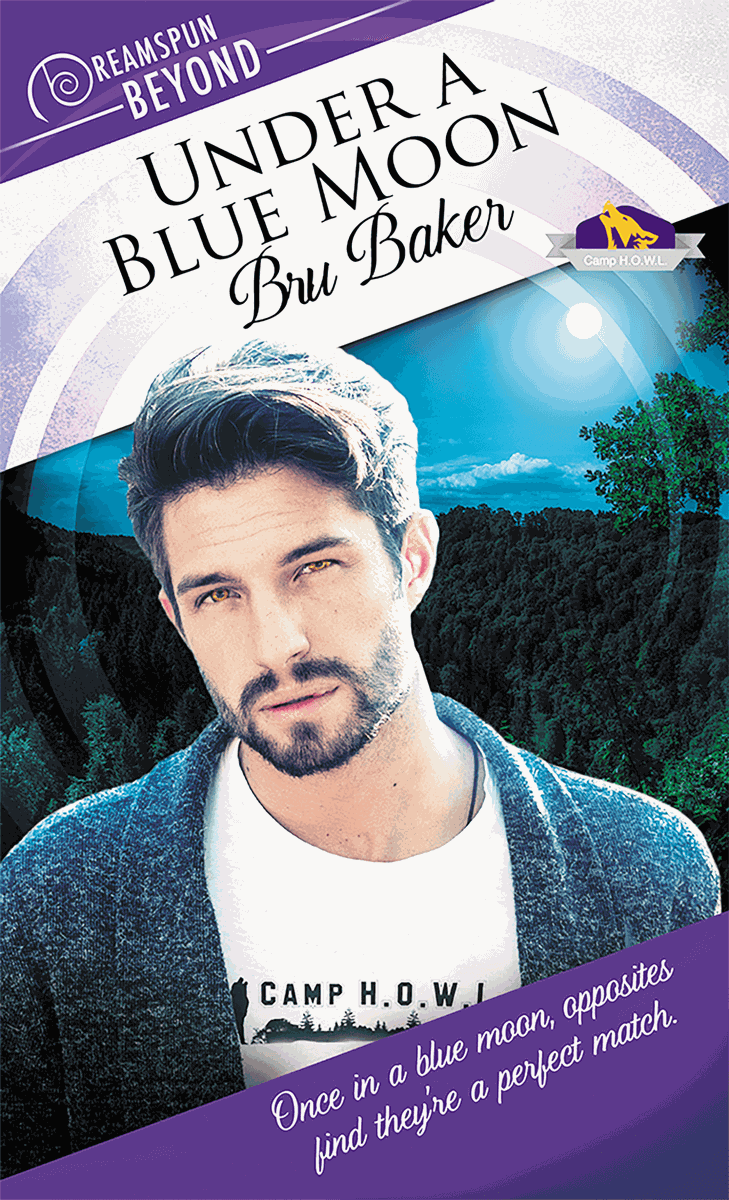 Who knew there's a summer camp deep in the Hoosier National Forest that caters to young werewolves and wolflings? Who knew there are gay romantic fiction titles involving interspecies romance between human-dudes and were-dudes? LGBTQ romance author Bru Baker—who is also a librarian at some undisclosed location in the Midwest—knows. The romance that evolves between Nick (a werewolf) and Drew (the all-too-human camp doctor) takes some mild twists and turns as the two try to negotiate how to be more than fuck buddies in a professional environment. There is some drama, some adventure, and a lot of orgasms. Or should we call them were-gasms? (Dreamspinner Press, 2018) —DG
Ma'Desa Kinchlow: The Girlfriend Chronicles: Secrets, Skeletons & Sticky Situations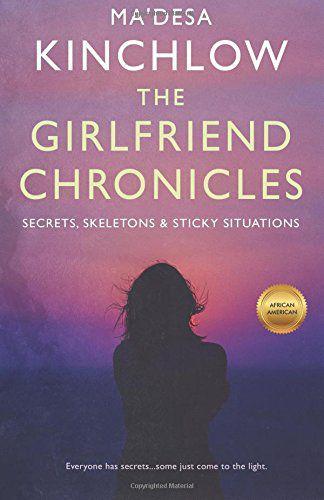 An outgrowth of her Girlfriend Chronicles blog, Kinchlow's Secrets, Skeletons & Sticky Situations is an enjoyable and easily digestible romance à la Waiting to Exhale. Set in Indianapolis, the book is a collection of first-person confessionals detailing the ups and downs of being female, Black, and in a relationship that has seen better days. The novel presents compelling characters and realistic situations all too familiar to most women in (and out of) love in a way that makes it hard to put down. As a first-time author, Kinchlow has done very well, but she deserves a good editor and opportunities to further develop her natural gifts as a storyteller. (Independent Publishing, March 2018) —LM
Missy Dehn Kubitschek: Homesteading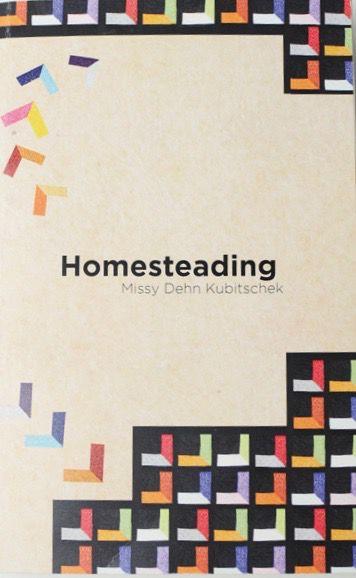 Brave and brutal, Homesteading is the story of the staff and residents of an Indianapolis homeless shelter over the course of a single year. Told from the point of view of a volunteer facing her own domestic challenges, the novel deals with poverty, prejudice, and privilege in a way that never rings false or smug. A respected literary scholar and professor, Kubitsheck's first work of fiction is as smart as it is empathetic. There are no easy answers and few happy endings at the shelter, and Kubitschek wisely avoids both in her fiction. Nonetheless, Homesteading is a story of hope and heart, even when it's breaking your heart. (Rain Press, December 2017) —LM
Sarah Layden: The Story I Tell Myself About Myself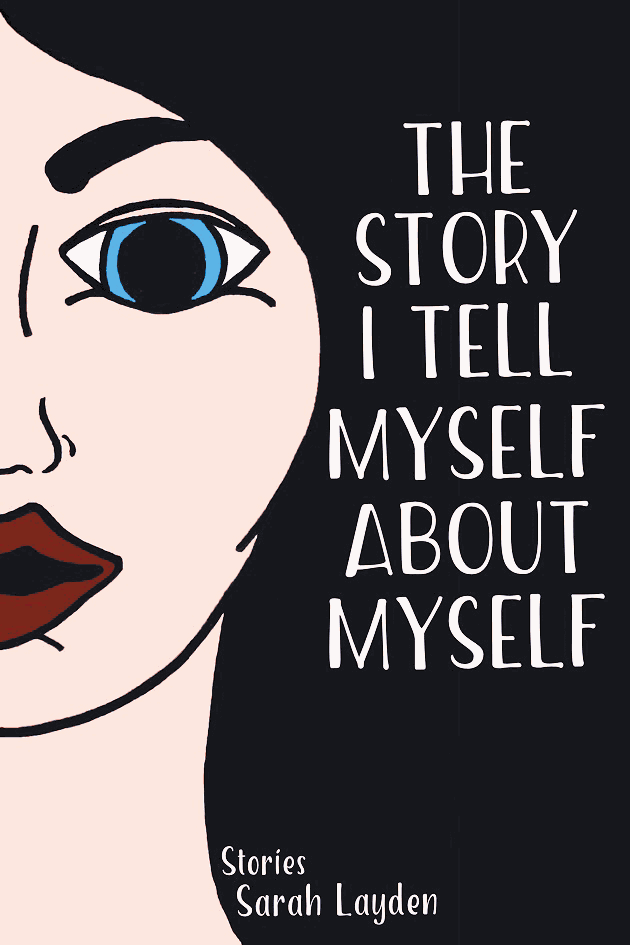 The follow-up to her debut novel Trip Through Your Wires (2015), this time Layden gives readers a collection of unforgettable and superb flash fiction. The 15 stories are as short as one page and as long as four or five, but each one is so superbly written and expertly crafted that they feel richer and more complex than most full-length novels. From Mary, who "stands in boots not meant for church," to the woman who was a house (not as big as a house, but an actual house), each character takes shape immediately in Layden's prose and then disappears almost as quickly. Slippery, secretive, and sensual, Layden's short fiction is simply magical. (Sonder Press, August 2018) —LM
Justin Lehmiller: Tell Me What You Want: The Science of Sexual Desire and How It Can Help You Improve Your Sex Life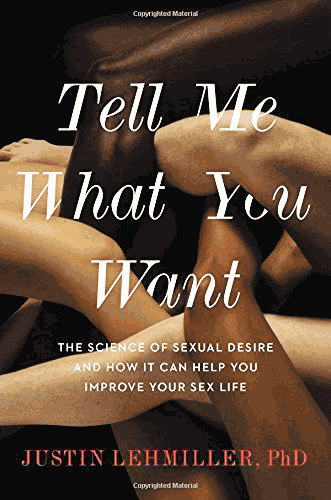 What sexual fantasies get you off? Indy resident Justin, research fellow at the Kinsey Institute, wants to know. His book Tell Me What You Want is based on the most comprehensive survey of American sexual fantasies ever undertaken. The book explores where our fantasies come from. He also shows us the way to make them a part of our regular sex lives. Lehmiller wants to provide scientifically based info to help improve sexual communication skills and satisfy your deepest desires with your partner(s) in a mutually beneficial way. (Da Capo Lifelong Books, July 2018) —DG
Michael Martone: Brooding: Arias, Choruses, Lullabies, Follies, Dirges, and a Duet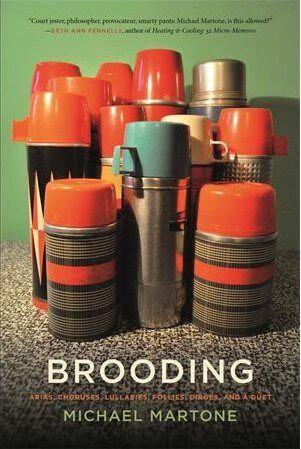 Michael Martone isn't the easiest author to categorize. In his fiction, he's written in the voice of Dan Quayle (Pensees, Broad Ripple Press, 1994) and in the voice of James Dean's high school drama teacher (Fort Wayne Is Seventh on Hitler's List, IU Press, 1993). In his essays, he's explored agricultural life in rural Indiana and the sexual possibilities available to Mister Fantastic of the Fantastic Four. In Broodings, Martone explores the possibilities of keys and locks, broods on the deaths of relatives used as excuses for class absences, and publishes a lesson plan in a series of tweets. If you like writers who straddle the borders of biography and fiction in their work, then you'll love Martone. (University of Georgia Press, March 2018) —DG
Adrian Matejka: Map to the Stars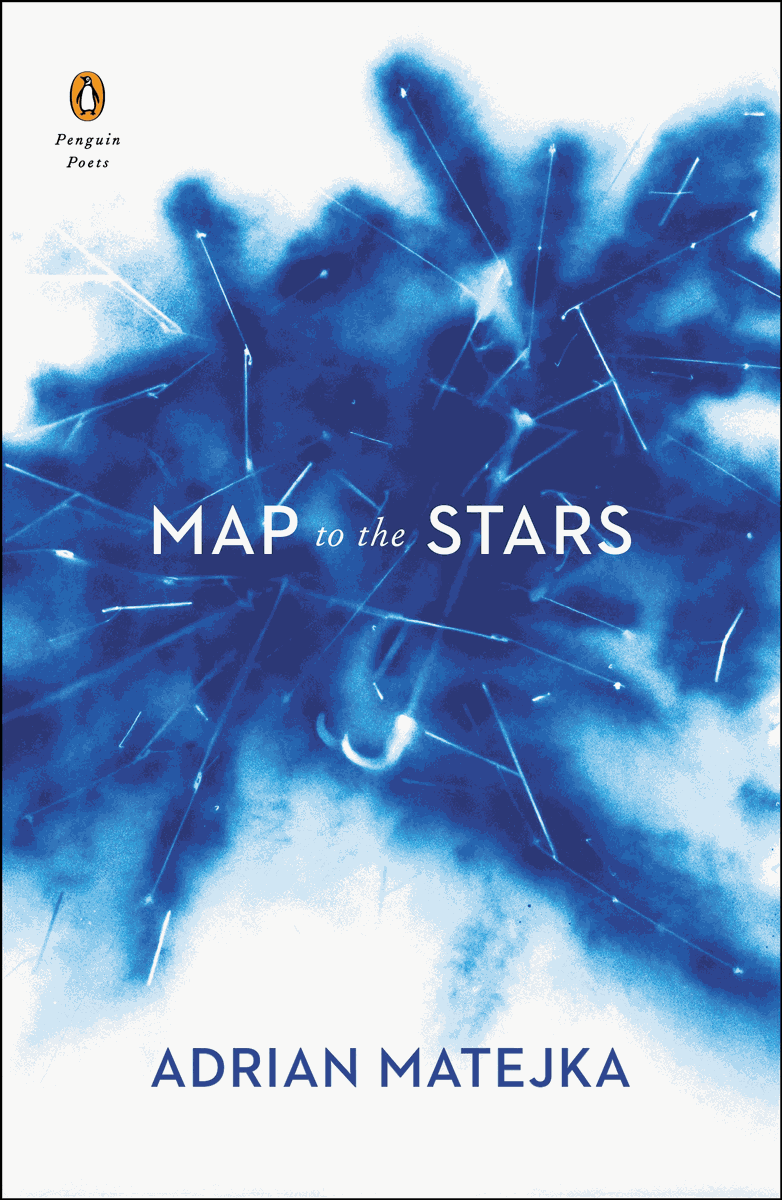 The subject of Indiana poet laureate Adrian Matejka's last book of poems, The Big Smoke, is Jack Johnson—the African American Johnson who scandalized white America not by taking a knee in football games but by dating white women. But he also managed to earn Donald Trump's pardon in April, mostly because he is long dead. Matejka's newest book takes on race in America but on a much more personal level. That is, he plunges into memories of his youth growing up in Indianapolis. In the poem "Stardate 8202.07," Matejka mixes up his upbringing and Star Trek with larger issues of race: You/all tan-lined along your broken afro lines/on this hungry, yellow kind of planet. —DG
Meri Henriques Vahl: Hoosier Hysteria - A Fateful Year in the Crosshairs of Race in America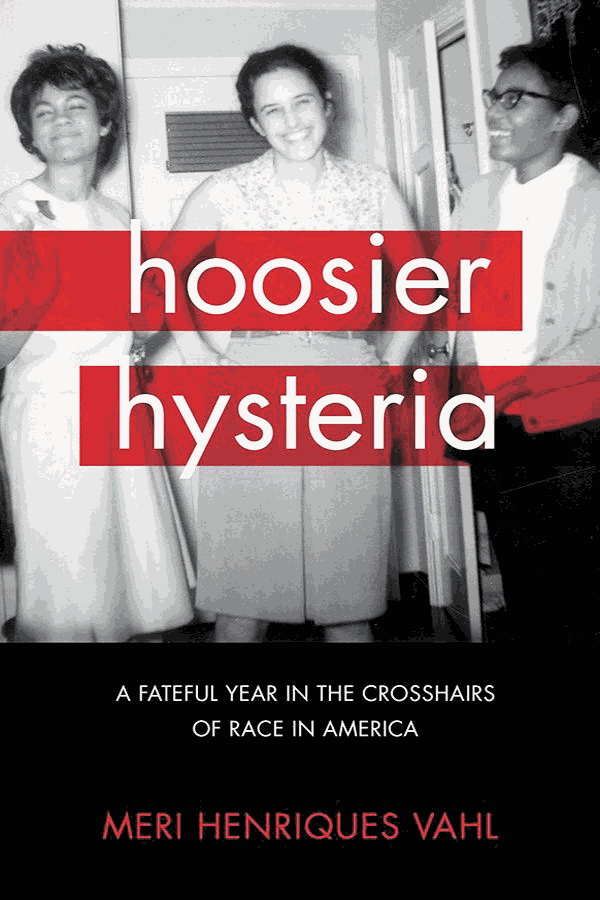 As the 1960s dawned in America, Bloomington, Indiana, wasn't a particularly progressive place to be, particularly if you were IU freshman Meri Henriques Vahl. A Jewish New Yorker, Vahl arrived in 1963, the same year IU's dorms were first integrated and John F. Kennedy was assassinated. The stink of prejudice was in the air everywhere. Thus, what seemed like good old-fashioned Midwestern values to some of her classmates seemed far less wholesome to her. Vahl makes friends, has various romantic entanglements, and eventually comes to the realization that Hoosier Hysteria is not all it's cracked up to be. (She Writes Press, July 2018) —DG