Back in the 1920s the building at 3137 E. 10th St., now called the HUB, was an ice cream and soda shop. A laundromat was the most recent business that occupied the space, before it was abandoned twenty years ago. Now it will be home to artists chosen by the 10 East Arts District Hub Curatorial Fellowship Program who will involve Near Eastside residents in hands-on arts programming.
The reveal of the curatorial fellows took place on the evening of Feb. 13 in the HUB, now completely renovated. The HUB will hold its grand opening Saturday, February 15, from 11 a.m. – 3 p.m., free for all ages.
During the reveal, East 10th St. Art Director Joanna Nixon explained to an audience of assorted artists, art professionals, and media, that the HUB will connect art and community together. The three chosen artists (or groups or artists) will provide programming for the community during a 10-week fellowship. In addition, the fellows will receive a $7,500 stipend and will have access to $6,000 in support to implement their curatorial plans. 
The applications were judged, according to the press release, "for their uniqueness of the proposed programming, appeal to the existing Near Eastside community, project viability and impact the fellowship would have on the applicant's career."
The selection committee, composed of local residents and artists, received 35 applications from individuals ranging in age from 24 to 60+. More than 75 percent of the submissions were from people of color.
"Another layer guiding the design of this program is national research from the Andrew W. Mellon Foundation citing a significant disparity in opportunities for people of color in museum spaces," said Nixon. "Only 4% of museum curators, leaders, arts educators and conservators are African American and 3% are Hispanic.'
While acknowledging that the HUB was not a traditional museum space, she said the program was nevertheless designed to address this disparity.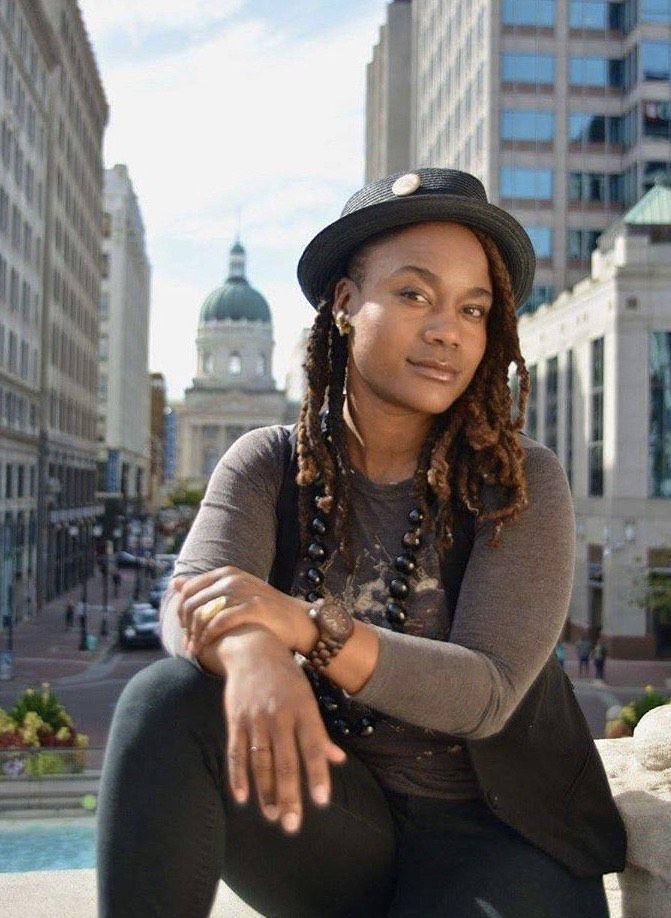 The Spring fellow, Ess McKee, will serve a 10-week term starting March 20.
"It's a privilege to do this work is artwork and serve a community that really wants to engage with the arts," said McKee,who described herself as a mixed media artist who works in printmaking, illustration, and painting.
Eduardo Luna and Eve Eggleston will be the summer fellows. Eduardo Luna has worked for years to create arts programming such as La Sardina Gallery that raises the profile of local Latinx artists. Eggleson's work includes efforts in facilitating community engagement in sustainable activities like beekeeping. Their programming will include a radio show on 99.1 FM featuring Near Eastside residents and artists, as well as happenings. Family-friendly printmaking is one activity they have planned. Kicking off their programming will be a free concert by Bashiri Asad.
Micah and Shamira Wilson are the Fall Fellows. Micah is a digital illustrator, while Shamira is an interdisciplinary visual artist. Their programming will include everything from explorations of West African dancing and song to Beatboxing to Native American poetry.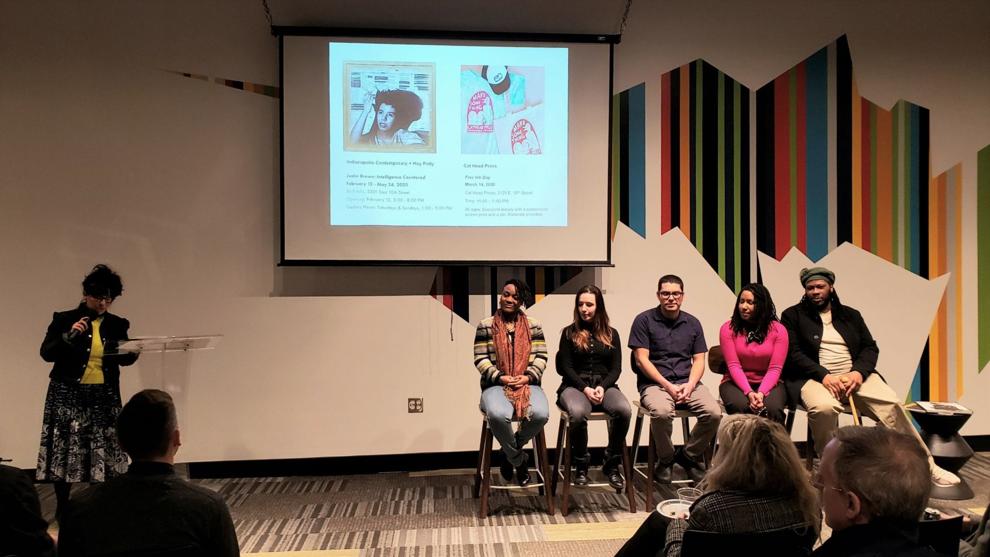 The fellowships are some of the fruits of the $4.7 million Lilly endowment grant awarded to the John Boner Center in 2018 to implement arts-focused development along East 10th Street.
Joanna Nixon is responsible for the implementation of that grant. She described the HUB's piece in that puzzle as a focal point for much of the development taking place currently on East 10th Street. This includes a new art gallery run by Justin Vining, the Hoy Polloy art gallery, and Re:Public at 2301 E. 10th St., which is a newly-launched collaborative space between Indy Contemporary (formerly the Indianapolis Museum of Contemporary Art) and Hoy Polloy.  
"The HUB is actually the focal point for a lot of the arts work that is happening along East 10th Street," she said. "This is our premier signature space that's our community arts center. Basically everything on 10th Street is going to wrap around this particular space and that's why we call it the HUB …  So this is going to be the fifth space along the corridor that is arts related, and then this summer we're going to have several other art spaces opening here."