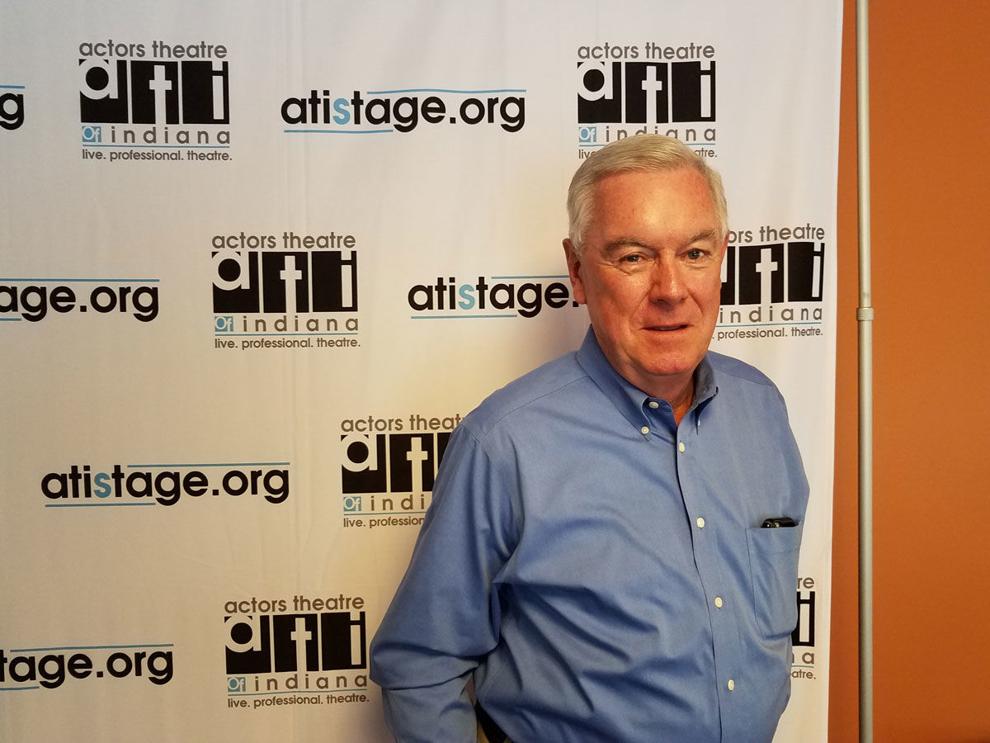 When Actors Theatre of Indiana (ATI) was asked to produce the opening performance at The District Theatre, they jumped at the chance says ATI Executive Director James Reilly.
ATI is currently the resident company at The Studio Theater in the Center for the Performing Arts in Carmel, but this has not always been the case.
"When Actors Theatre was first founded in 2005, before they went to Carmel, they performed at the Pike Performing Arts Center," says Reilly. "They performed at the Indiana History Center in Marion County. And then Carmel Mayor [Jim Brainard] asked them to be the resident professional theater, and they accepted. We are trying to bring down that 96th Street barrier."
Reilly compares the reluctance of Marion County residents to go up to Carmel to engage in arts activities—or vice versa—to a wall of Plexiglas along the road that divides the two cities.
"And we're just trying to change that. And about 10 to 15 percent of our subscribers come from Marion County," says Reilly.
Pauline Moffat, executive director of IndyFringe, asked ATI to perform The District Theatre's debut show. IndyFringe has been managing The District Theatre—formerly Theatre on the Square—at the behest of the Central Indiana Community Foundation (CICF) since April. When TOTS announced that it was closing last year, CICF stepped in with funding to insure that the venue would remain a performance space.
"I am actually very excited to see the transformation of Theatre on the Square to The District Theatre!" says Ron Spencer. Spencer was the founding artistic director of Theatre on the Square in Fountain Square when it first opened in 1988, and he became executive artistic director when TOTS moved to Mass Ave in 1993, a position he held until he retired in 2015. "It will hopefully turn out to be a successful venue for many of the diverse, creative arts organizations in Indianapolis."
While Spencer was invited to the opening of the new theater, he now resides in sunny Mexico with four large rescue dogs that he loves dearly, making the logistics of such a trip difficult.
"We are opening The District Theatre with [Forbidden Broadway], which connects the theater to its long history of presenting Broadway shows that excited audiences and which firmly established the new brand," says IndyFringe's Moffat. "ATI is known for high-quality, great musicals, and together for the reopening of The District Theatre, we hope to build an audience and a reputation that will attract a whole new generation of theater-goers who now live and work in the Mass Ave area."