Koda Witsken, the inaugural Indy Arts Fest coordinator, is quick to point out that in the great scheme of the U.S. economy, arts & culture adds almost $60 billion more than construction and $227 billion more than transportation and warehousing. The arts are valuable, and she knows what artists are worth. 
When Witsken met Indy Auto Man owners Victor Figlin and Eugene Gorin over drinks in Broad Ripple to discuss painting a mural for one of their new buildings, Witsken, muralist and owner of Hue Murals, says their meeting grew into a larger discussion about artists in Indianapolis, earning power, beautification, community and opportunity.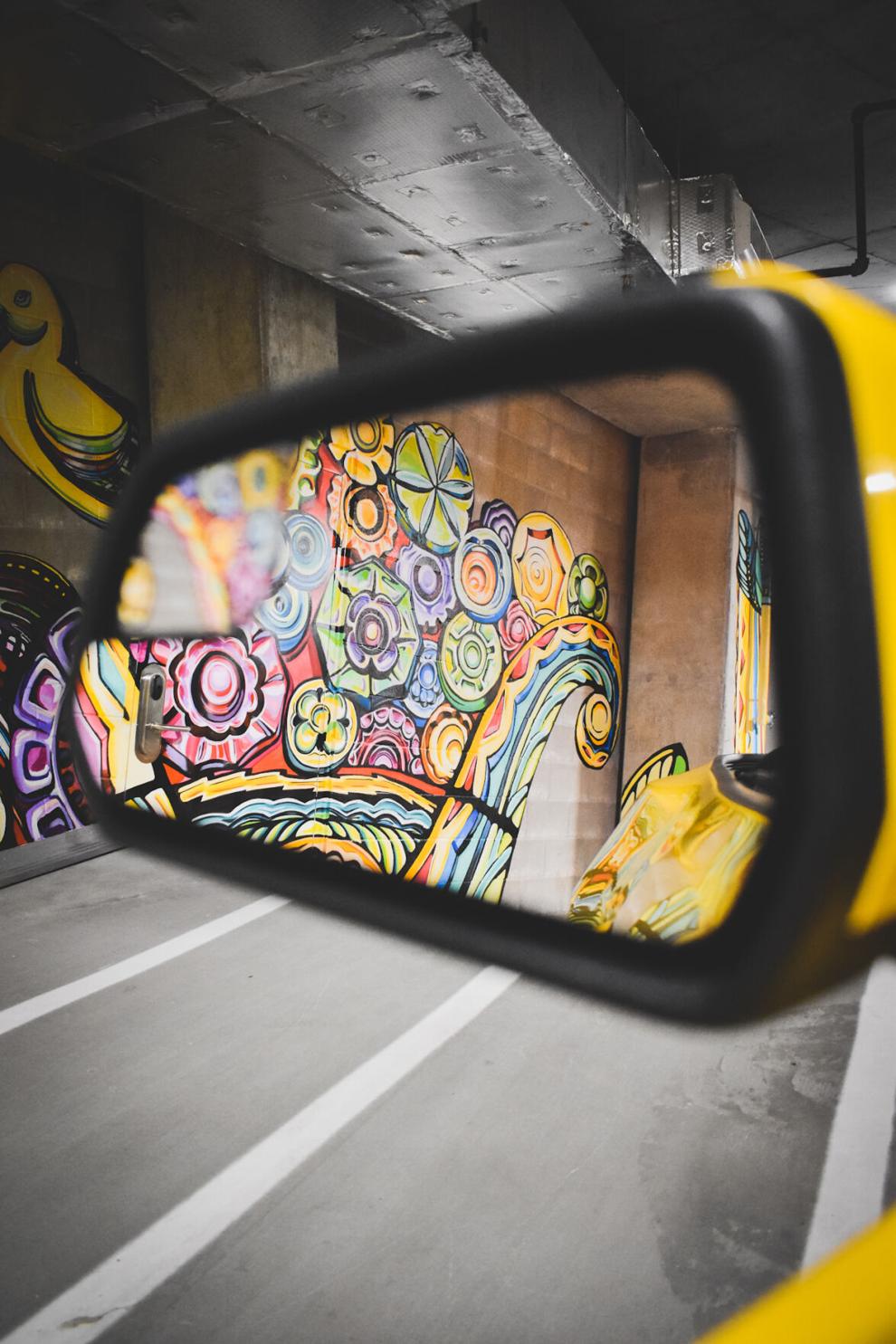 "What started as a conversation for me to put a mural on their new warehouse ended with a plan to do just that," says Witsken, "but to also use that mural as a centerpiece for a much larger recurring event that impacts and employs so many more artists, over 50, including 14 muralists and graffiti artists, and a couple dozen vendors."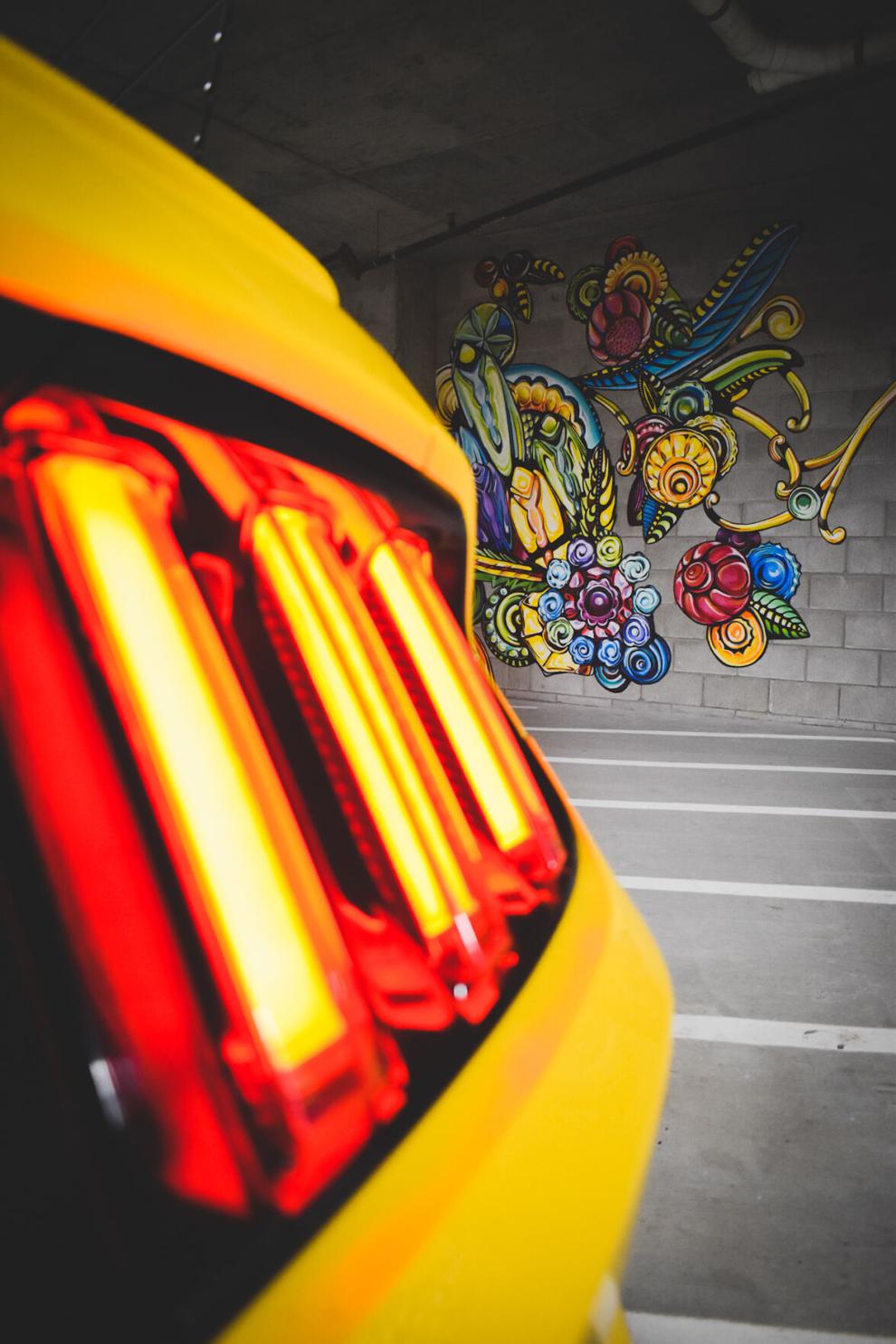 Their vision will be realized on Labor Day, September 6, from 11 am – 7 pm, as the first Indy Arts Fest takes place at the Indy Auto Man Service Building located at 3130 Madison Avenue. The day's events will feature over 200 feet of murals, graffiti artists using cars as canvases, art demos, food and beverage vendors, along with live music presented by Rock Garage and The Doo!
"This experience will be a dog-friendly, family-friendly, summer party with food, music, cars, murals, shopping, dance, and more," says Witsken. "Think of an Indy block party melding with a mural festival. There should be something to enjoy for tons of different people. Car lovers, art lovers, dog lovers, foodies, selfie-opportunity seekers, concert lovers, you name it."
For Figlin and Gorin, who already run Indy Auto Man's IAM 4 INDY vehicle donation program as a way to give back to the community, the decision to increase their contribution to the city was easy. Their desire to emphasize murals also has roots in their native country, Ukraine. "Based on what we knew about murals going up in Kiev, our hometown, and how favorably they impacted the community back home, it was a no-brainer for us to agree to sponsor and fund local artists," says Figlin.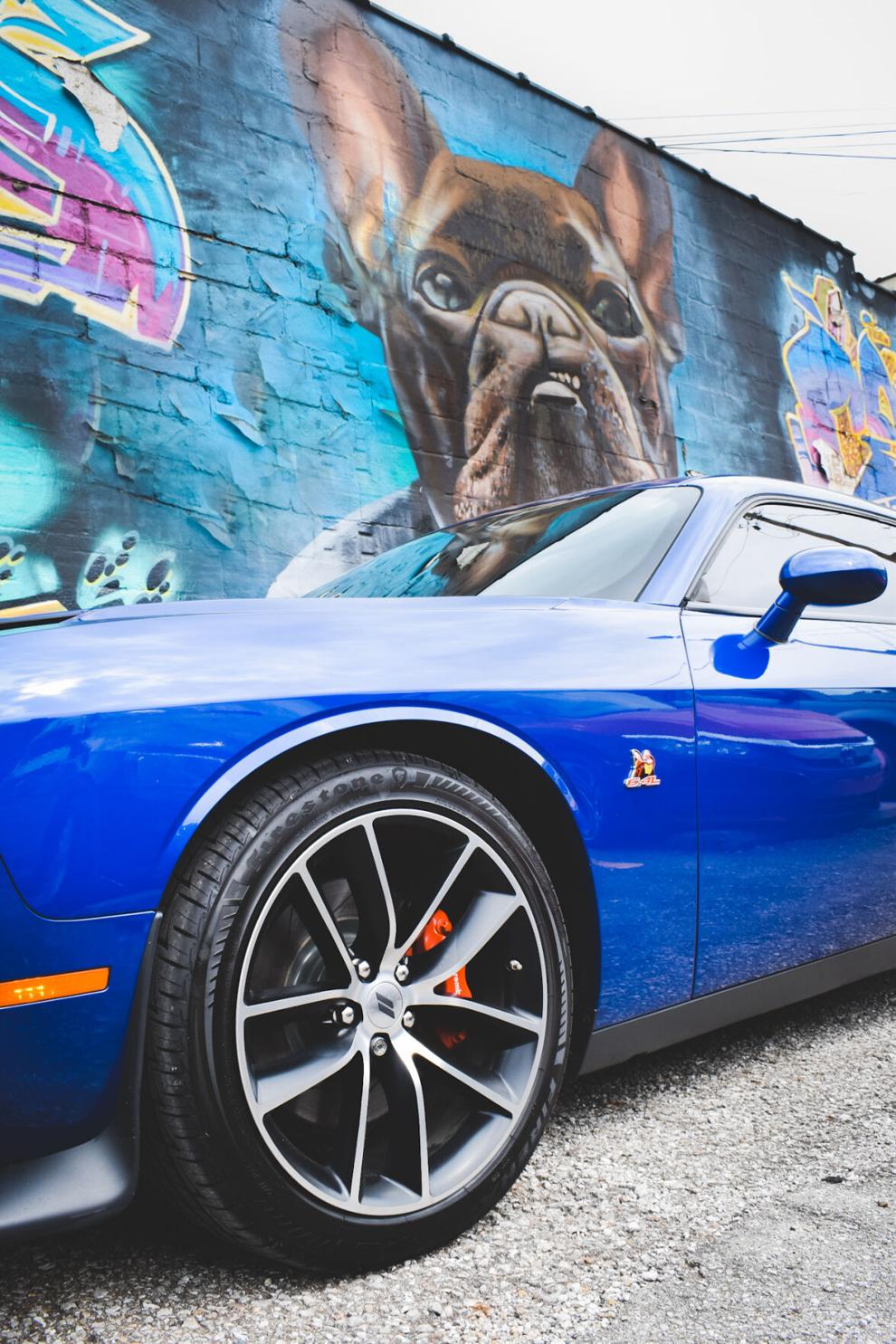 The contributions of artists and muralists are clearly visible throughout Indianapolis and surrounding areas. Indy Arts Fest muralist Israel Solomon considers the contributions significant in ways beyond design, color, and inspiration. "I believe that artists and muralists are helping to create a new identity within Indianapolis and highlight our voice and culture," he says. "There are perceptions, views, and ideas on display that weren't necessarily there before. There are a lot of artists doing great work and using it to create a message." 
Indy Arts Fest presents a message that includes, but goes beyond, the celebration of aesthetic value. The festival highlights the importance of fair pay for professional artists. To raise support and awareness, the festival cites the fact that Indiana's highest-paid creative industry workers are making less than half the average wage for workers in their field. 
Lisa Sears, who will be painting with assistants Shonee Junga and Brenna Bonek, shares a perspective that may apply to many artists. "I work as a high school art teacher to pay the bills, but I also love it, so I am content. If I had to pay the rent from selling paintings, I would be eating ramen noodles forever. I just focus on painting for an hour every night and apply to all the art calls that seem like a good fit." 
Finding a good fit also includes finding fair compensation. Solomon says he has turned down opportunities because he felt his value exceeded the compensation offered. While artistic pursuits are often passions, that doesn't mean they are hobbies.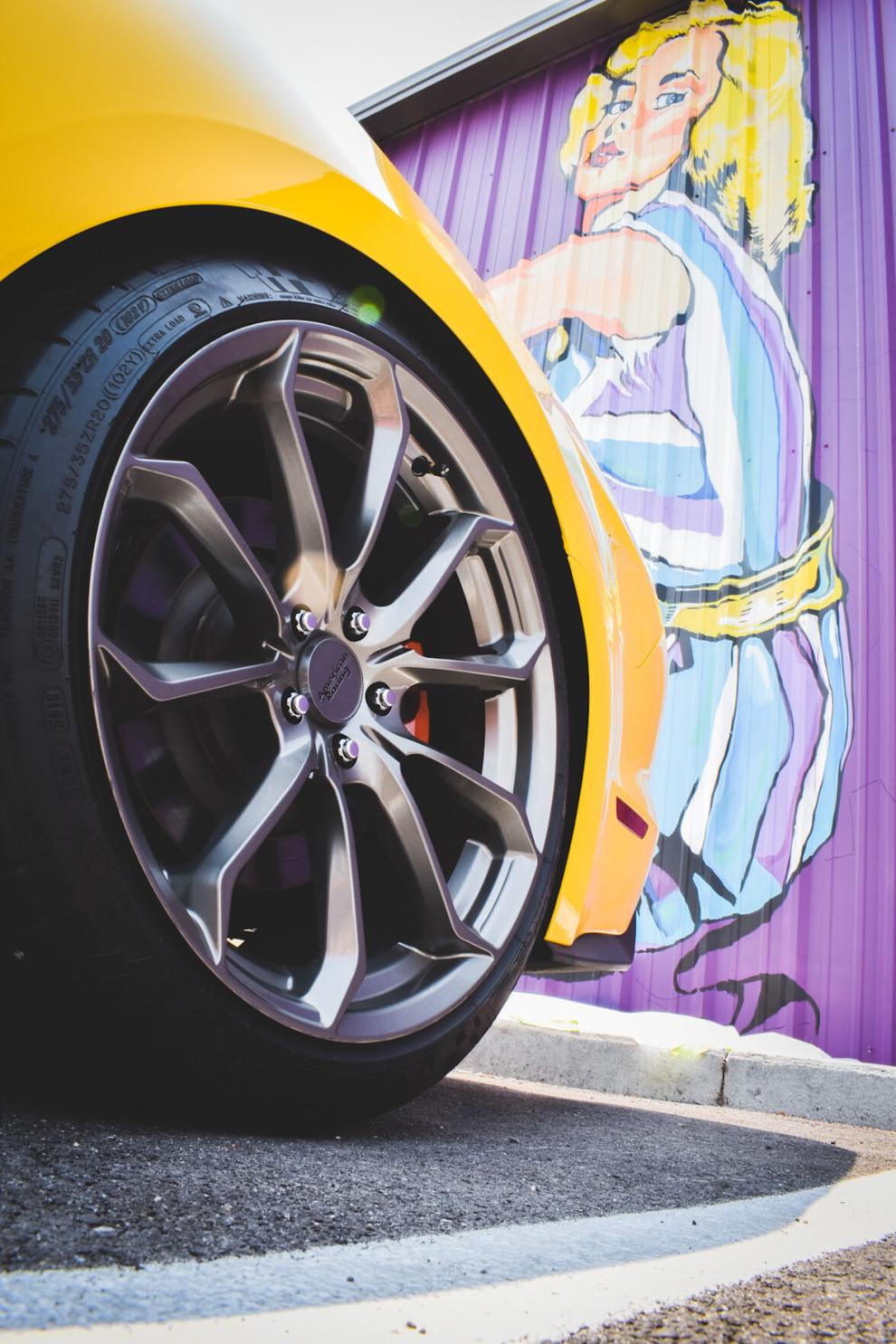 "What we do as artists is far more than just painting a picture," says Solomon. "Applications, submissions, fees, drafts, and communications are a large part of what we do. It's not just a creative process where we use natural talent to make an awesome image. Every successful artist I know has put in years of work and effort to improve their craft. It didn't come overnight, and we have to invest in ourselves just like any other successful business." 
Solomon believes the challenges are surmountable, and more and more businesses are paying attention. "Things are improving," he says, "and I feel that more groups and organizations are cognizant of fair pay for artists. I do believe that we are moving in the right direction, but there is still work that needs to be completed."  
Much of the work might be happening on the client's end. Often, clients consider exposure or payment to cover the cost of materials as sufficient compensation for an artist's time. And like Solomon, many artists simply can't afford to work for paint. As a result, Witsken believes many great ideas that would enrich the community never turn into a reality. 
Witsken says exposure is always nice, but an artist's work is never cheap. "Materials alone usually represent more than 50% of prices," she says. "We live in a world where there is a paint shortage, and local fine-arts shops are struggling to stay in business, constantly raising material costs. Professional artists should get paid for their work more than to cover their costs - like any other professional. You'd never ask an architect to work for free. Artists work just like all professionals, have high costs just like other working creatives, and should be compensated accordingly." 
Indy Arts Fest, along with compensating artists, also stands to reward those who support the cause. "From a support standpoint," says Witsken, "public and private involvement, and more importantly an understanding of an artist's value, is so important to encourage talented artists to stay in Indy and create for the city."
Indy Auto Man is certainly making a significant contribution. "They've graveled their lot, installed mural panels, secured cars for artists to paint," says Witsken. "They are representing how important and feasible it is for private businesses to spearhead public art and positively impact their communities and local economy." 
Driving, walking, taking selfies around the city in front of murals should make the community proud. Colorful. Identifiable. Indy Arts Fest wants the art to remain and the artists to flourish. Figlin, ever the businessman, understands this larger importance. Having already signed on to sponsor Indy Arts Fest in the future, the macro payoff could be in the making. 
Figlin says, "One day Indy can boast inclusion in the Top Ten Cities Supporting Arts in America, attracting more artists, uniting the community, and enhancing the economic vitality of the city."