Major Taylor writes in his 1928 autobiography, The Fastest Bicycle Rider in the World, "I was a pioneer, and therefore had to blaze my own trail." The statement embodies both Taylor and Shawn Michael Warren's mural, "World's Fastest." The text is stretched across three portraits of the World Champion cyclist on the side of the Barnes & Thornburg building, 11 S. Meridian. The sentiment illustrates Taylor's self-awareness, bravery, and unique place in the history of cycling, the history of racial injustice, and the history of Indianapolis.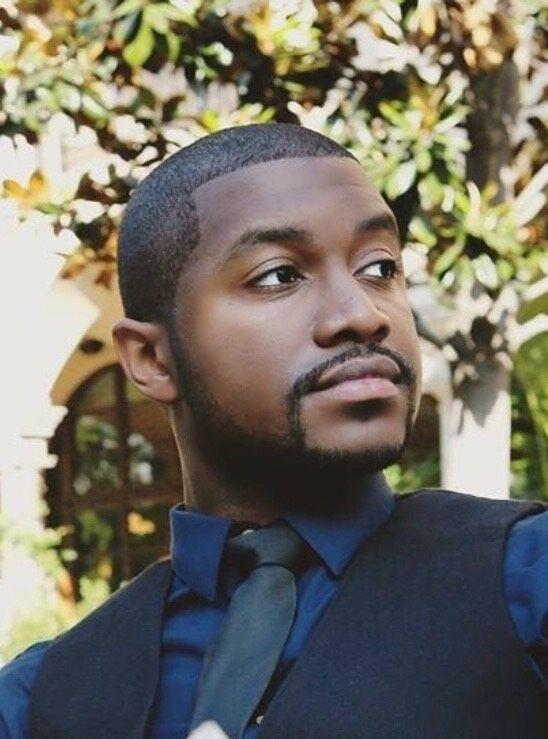 On Thursday, a dedication ceremony unveiled Warren's mural of Major Taylor, bringing together top athletes from the cycling circuit, who are participating in the Momentum Indy bike races this weekend, and also included the attendance of Karen Brown Donovan, Taylor's great-granddaughter. 
"World's Fastest," is the first mural in the Arts Council of Indianapolis Bicentennial Legends series, made possible with the partnership of the Major Taylor Coalition, a group formed by Indiana residents working to honor Taylor in his hometown. 
Marshall Walter "Major" Taylor, born in Indianapolis on November 26, 1878, became the first African American Cycling World Champion in 1899. At the height of his career, he set world records, it seemed, as often as he raced, but he is also remembered for exhibiting strength and resolve in the face of racial discrimination.  
When the Arts Council of Indianapolis announced the Bicentennial Legends mural program series in September of 2020, they looked to elevate the stories of Hoosiers from marginalized groups whose narratives and contributions were overlooked. In large part, the mural project aims to make those narratives heard and seen in full public view. 
As Julia Muney Moore, Director of Public Art for the Arts Council of Indianapolis, says, "I believe that it's not enough to tell a story - it has to be shown as well. You can't ignore something that is staring you right in the face." 
What Moore hopes isn't ignored is a desire for a developed and connected understanding of our histories and our city. Public murals, she thinks, are well suited to encourage a meaningful engagement between the subjects and the viewers.  
"Murals are like poetry," she says, "artists can communicate so much and so efficiently, and great works of art have a way of conveying a lot of information in a way that hits you emotionally more than mere words can do. The people we are honoring in the Legends murals, I hope, provide entry into parts of our collective story that some may already know, but deserve to be broadly recognized as part of our shared heritage. You may think a story has nothing to do with you, but every story binds us closer together." 
Taylor's story is one of athletic greatness, though it also takes place alongside Jim Crow, segregation, and racism. At a point early in his career, Taylor was barred from racing on Indianapolis tracks for reasons based on his color, and the fact that he was always winning. 
Taylor addresses the racism in his life and his vision for a future in the closing chapter of his autobiography when he writes, "Now, a few words of advice to boys, and especially to those of my own race, my heart goes out to them as they face life's struggles. I can hardly express in words my deep feeling and sympathy for them, knowing as I do, the many serious handicaps and obstacles that will confront them in almost every walk of life. However, I pray they will carry on despite that dreadful monster prejudice, and with patience, courage, fortitude, and perseverance achieve success for themselves." 
Moore says she thinks this full portrait of Taylor is on display in Warren's mural. "I hope that people see that Taylor was ahead of his time in his commitment to anti-racism," she says. "He may have been internationally praised for his athletic achievements, but those were only a small part of who he was. He always talked about inspiring Black youth towards excellence, dignity, and honor, and he yearned for the day when race didn't determine where you got in life. We can admit that Indianapolis did wrong by Taylor in his day, but we can recognize him now."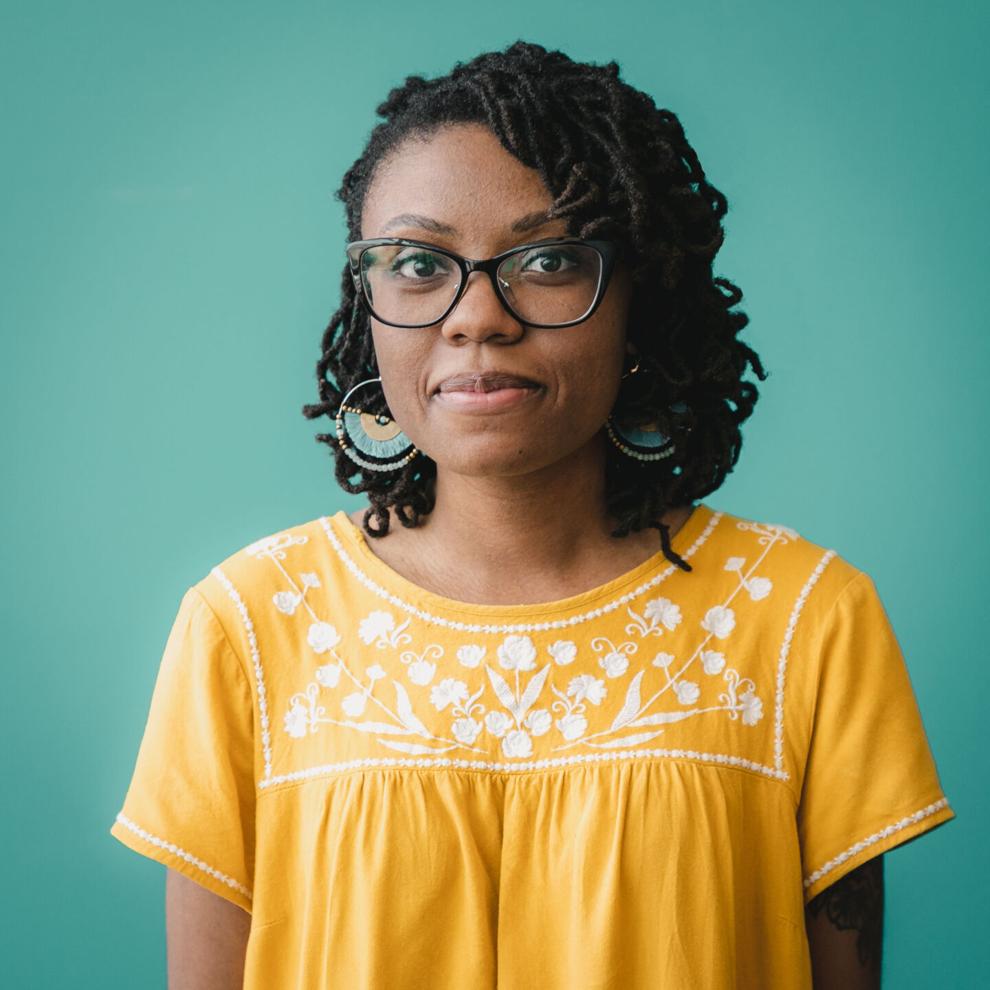 Poet Kelsey Johnson also had a part in that recognition. Johnson, who wrote a commissioned poem at the dedication ceremony, seems to be speaking to both a young Major Taylor and the ones who look up to him, seeing themselves in his example. In, "From the Earth to the Stars," she writes: 
"Look up. You are the street lamps on your morning ride. The globs of clay that cake and crumble on the backcountry roads. The twinkling flame in the stove of your mother's kitchen. The prayer book on your night table.
You are also more than this. 
You are your father's work-worn hands and mine, too. You are every little one with colossal dreams and deep lagoons for eyes who felt the angels sing over him, You gonna be somebody!" 
Towards the close of the poem, Johnson continues to acknowledge a gratitude for a visible past, a shared history, and a tactile hope for a future. Her lines serve as a perfect complement to Warren's mural when she says, "You are our mirror, too. Our sunrise."