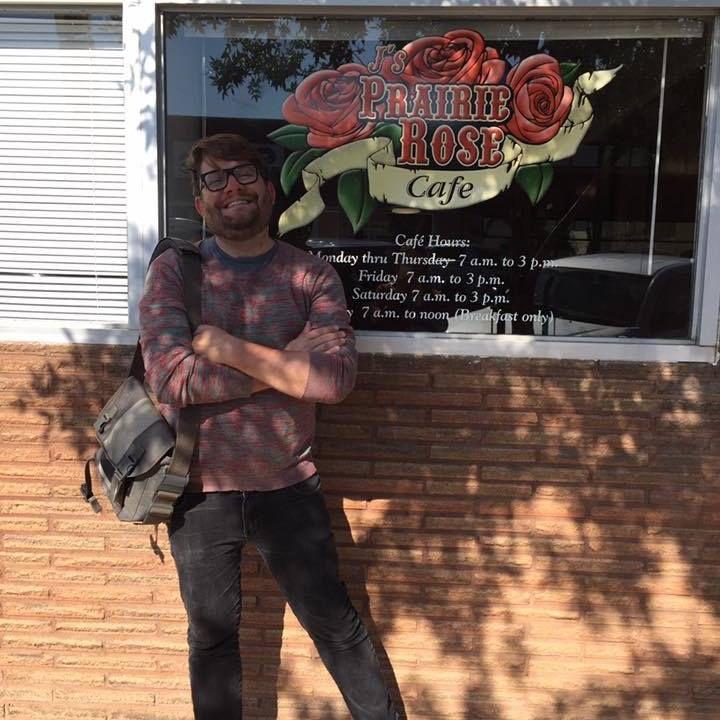 Back in 2010, the Indianapolis Museum of Art garnered national attention from the media — certainly not for the first time —  when 100 Acres opened. This park, in the wooded White River floodplain, features hands-on, site responsive installations from nationally and internationally-renowned designers and artists.  
After Charles Venable took the helm of the museum in 2012, there was still the occasional story about the museum. But most of the attention was no longer laudatory. There were articles and blog posts about substantial staff cuts, of curatorial staff cuts, of admission fees instituted in this formerly free museum.
To be fair, Venable had a tough task; to rid the museum of its 100 million in debt that the museum was burdened with after its last expansion in 2005-2006, and to protect its endowment.
The name change of the IMA campus to Newfields, announced in August, 2017 – along with the outdoor Christmas lights extravaganza Winterlights – can also be seen as an attempt to put the museum on a path to financial stability. Venable, by all accounts, seems to be succeeding in this endeavor. But at what cost? 
At the cost of its mission, if you ask CityLab's Kriston Capps, based in Washington D.C., who called Newfields "the greatest travesty in the art world in 2017," in a Dec. 29 posting. In that blog, entitled "Your entire city is an Instagram Playground now," he took issue with the pursuit of spectacle that the museum has taken under Venable.
(CityLab is a web magazine hosted by The Atlantic.)
But Capps just might have lost a number of sympathetic readers in the Circle City when he went on to state the following, "Somewhere along the way, Indianapolis forgot that museums are meant to be the house of the few, not the house of the many; museums are cultural treasuries, not amusement parks." 
Capps returned to that high art/low art dichotomy that same day, when in a twitter thread he lumped in Winterlights with one of the 100 acres installations. He tweeted, "Fans of Funky Bones (as seen in The Fault in Our Stars) and a 1-million-bulb Winterlights display might ask: what's the harm in a re-brand?"
Elsewhere in his blog, and in my conversation with Capps, he made some points worth hearing out. His perspective, of course, is that of an outsider to Indy. The meat and bones of his argument, to steal an expression from Norman Mailer, make sense to me. It's in the soup, perhaps, where he gets a little bogged down.
I spoke with Capps by phone on the afternoon of Jan. 5, by which time local media had weighed in on his blog post. (Venable himself weighed in with The Indianapolis Star on Jan. 4 providing them a list of forthcoming exhibitions and promising two new curatorial hires.) We talked mostly about Newfields, but we also had a conversation about other museums that he's covered, and about his journalism career.
DAN GROSSMAN: I guess the big reason that I'm calling you today is your reaction to what Newfields is doing and has done. You have visited IMA before its name change, am I understanding that right? 
KRISTON CAPPS: Yes, I was there… in the fall right before the name change happened…in late August. 
DAN: That was about the time they had the press conference for the whole name change. You caused quite a kerfuffle here, I guess, at least in the eyes of the people who run the IMA. What was your takeaway when you visited? What was going through your mind?

KRISTON: Well, I mean I really enjoyed it. I was there to visit… I just had a day to myself and I spent it at the museum... They have a great Asian and African art collection, they have a great design collection… [that will reopen on July 27]. I enjoyed the modern/contemporary works and I enjoyed the beer garden too.  I understand that the park is absolutely an asset and something that they would want to emphasize.  So I really had a great time. It's always a pleasure to come… into a museum because that's often where cities put their best face forward. And I was thrilled. 
I was curious about Newfields because that advertisement was there. Some of that signage was already up or going up. You could tell there was a bit of buzz about it. So I continued keeping tabs after I returned home to Washington D.C. And in reading about it from afar I just felt angrier and angrier. It was as if the museum leadership did not recognize the same virtues that I saw on my visit there. To hear them tell it in reports, it doesn't seem like they recognize those same assets. It's like they don't see that they have a museum. 
DAN: I remember I was in a discussion with the board chairman [Tom Hiatt]…  He said that audiences these days aren't interested in going through hushed gallery spaces anymore. But you called this the greatest travesty in the art world in 2017.  Venable talked about 70,000 tickets sold for Winterlights [according to The Indianapolis Star].  Forty-seven percent of the people coming through Winterlights hadn't been to the IMA in the last 12 months. Why is that such a bad thing if that's going to float [financially] the whole institution?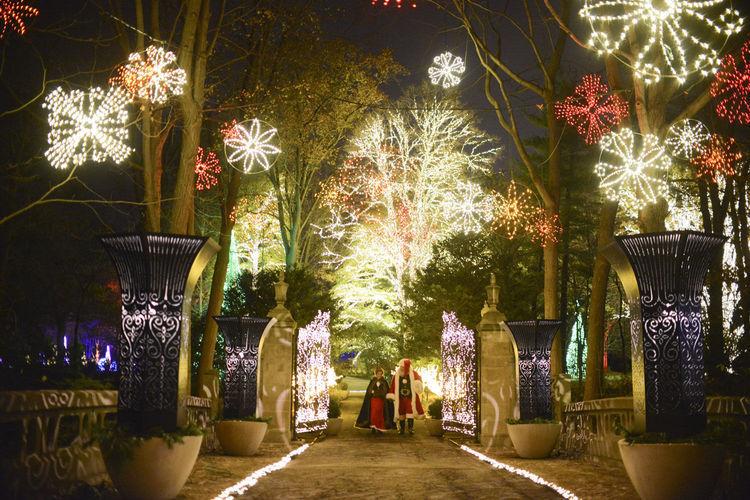 KRISTON: Well, I think the museum stewards when they're making decisions about what they're going to emphasize and what kind of cultural institution they're going to be, they foreclose some options. A lot of response that I hear and not even really with this museum story but whenever questions about access and democratization of museums… come up, it's like you can have both. You can have Winterlights and you could also have a European art collection. I think that's true. But when you look at the absurdly high ticket price at Newfields –
DAN: $18.00 [for adult nonmembers.]
KRISTON: That's really expensive. And one of the reasons why, I think, is it's expensive to put on these big spectacle exhibits. And I feel that there's a lot of pressure right now to come up with these big spectacles and they're expensive for institutions to mount. And while MoMa can put on the Rain Room and not break a sweat, it's hard for smaller museums or museums in smaller cities having to compete with that while maintaining other aspects of the museum's focus.
DAN: So it's not just Newfields; you see this going on in other museums across the country.
KRISTON:  Yeah... In general, I think that museums outside of the big coastal institutions are putting on fewer new exhibits; they're putting on less scholarship, and I think this is a worrying trend. It's worrying for people who love art. But I think that it's also a problem for people who live in places that aren't New York and aren't Los Angeles.
DAN: My initial impressions were very similar to yours. But I have seen the ticket sales for Winterlights, and I thought wow, they must be onto something here as far as demographic research. They've certainly done their homework. Because Winterlights was hugely popular. The problem is the last five days, they've had to close it down because of very cold weather here. So what was going through my mind is concern about the IMA/Newfields… maybe some concern about their direction, but also concern – before I heard about those massive ticket sales – that maybe they've bitten off more than they can chew.  [I was wondering if people were] going to spend this kind of money to walk around in the cold and see the lights. Well, that's something that a lot of people wanted to do. And I'm thinking, well, at least they haven't really spent themselves into a big hole… There's some concern mixed with some relief.  I mean, this was a big gamble… I'm sure it must have been phenomenally expensive to put all those lights there. And I think that's a point that you were getting to. If the museums see their mission as making these big displays, that attract a lot of people, that's not always going to work out, right? They're taking a gamble, a risk.
KRISTON: I imagine it would probably be in order to put on an installation of this magnitude. But I think they are more than making up for that in terms of ticket sales and attendance.  But then folks will question, well, why are these people grumping about this massively popular winter exhibition. I'm grumping because it's not art. They could also set up an IMAX screen and show Star Wars, the Last Jedi. That would also put a lot of butts in seats... But it's not art. And people who make this museum; the people who built this amazing collection, and put them in a public trust for Indianapolis did not do it for future board members to hang up Christmas lights.  They did it for directors and curators and exhibitors to keep careful watch over these collections, to do smart scholarship with these collections, to put art  into more people's lives…  So I think that it's probably risk free to do Winterlights. My problem with it is that when board members and directors see these kind of numbers, they get high, it's like catnip. When they see those kind of figures and then you never go back to doing a quiet show about the art of the Koran. You never get back to doing masks of Burkina Faso. Because those are always going to look like disappointment.
DAN: In response … in The Indianapolis Star Venable was talking about how there are all these forthcoming exhibitions to counter [your] argument, and I guess it gets down to him saying we can do both. And you're saying, well, no. You don't see them being able to do both, if they invest so much money in these big extravaganzas right?
KRISTON: I think it's the energy they're investing. The fact that they went from 12 curators to five. And they put a lot of hiring emphasis on these kinds of public programs, I feel like is diverting the attention of the museum. In my opinion, here we had a museum collapse; it actually failed… a problem with trustees and a declining endowment, so I'm very aware of the stresses that the IMA was under.
DAN: What museum was this?
KRISTON: The Corcoran Gallery of Art. And you know I just don't think that the situation at the IMA was ever so dire that they needed to bring on someone who was just going to fundamentally alter the DNA of the place, who was going to lay off or push out a number of outstanding curators…  It's not just a name change, it's a cultural shift in the direction of less seriousness and less depth and less knowledge and more experience and more sensations.
DAN: I want to dig into this because you also visited 100 Acres right?
KRISTON: Yes. I didn't get to spend very much time with it because I had to go catch the train, so I don't think I could make a very fair assessment of everything in the park.
DAN: Okay, I was just asking that because you did mention that in your piece.
KRISTON: Yes…
DAN: My impression is they aren't doing as much with 100 Acres as they could if they weren't otherwise engaged.
KRISTON: That's interesting. I feel like there's a real opportunity you have. When I think about the IMA, I think about the opportunity to bring in a ton of contemporary architects. Bring them in from Indianapolis. Bring them in from the region. Have them set up a pavilion. I don't know if you made it down to Exhibit Columbus?  
DAN: Oh, yeah, that was fantastic… you were there?
KRISTON:  I was and I have…. somewhere in the hopper of just revisiting that festival to [figure] out exactly what made it such a big success… for the city [of Columbus]. And I feel that Indianapolis should look at that and say "We could do this. We have space." And I think that is something that the museum could do that is consistent with its sort of vision of experiencing and also kind of serious and real.  One of my problems with Newfields and with the experience vision of art in general is that its not allowed to be unpleasant. It's not supposed to challenge us. It's supposed to please us.
DAN: You were talking a lot about Instagram, about how everything is Instagrammable these days.
KRISTON: Right, it's just supposed to reflect well upon us; we're supposed to enjoy it and it's supposed to look good in our Instagram timeline feeds. But that makes me feel condescended to as a viewer. I want to be challenged, I want to be uncomfortable; I want to be provoked. I want to disagree. And when those possibilities are not even on the table, well then, it's not art. It's more like a food court or an amusement park.
DAN: Are there any museums in your neck of the woods where these issues are playing out. Is there one in particular that you can mention?
KRISTON: Sure. I'll give you two. The Hirshhorn Museum and Sculpture Garden recently put on a show; they assembled a show called Infinity Mirror Room by Yayoi Kusama, a Japanese artist. She's an older woman had a very big career resurgence in part because of this room… It was just an absolute hit. I think that the Hirshhorn is a rigorous, research focused, intensive institution and so I think it's okay, I don't object when a show is going to cause lines to go out the door every day; I don't believe that we should just be dour and never have fun at all. But down the road there's a museum called the Renwick Gallery; it's part of the Smithsonian Institution.  It closed for a long renovation and reopened and its devoted to craft and decorative art.  But ever since it reopened it's been much more of a spectacle of an institution.  And I feel like it's lost its way and it seems to be chasing crowds. And it's getting them for sure. For its inaugural show, it has all these big Instagrammable installations. 700,000 people showed up which is just enormous for a smaller Smithsonian Museum but again, if it's not going to challenge you, then it's not taking you seriously as a viewer. 
DAN: You have two beats actually; CityLab and Washington City Paper.  Do those beats intersect at all?
KRISTON: They intersect a bit; sometimes a surprising amount. For CityLab, I'm a reporter. I work mostly on housing beats and I write about architecture as well.  Sometimes criminal justice, a few different topics there. As a contributor for Washington City Paper I write about art, both criticism and local reporting on museums and galleries in the Washington D.C. area. So there is a bit of intersect sometimes in those topics.
DAN: [Topics] such as maybe artists being pushed out of an area due to gentrification or artists pushing other people out due to gentrification. Something like that.
KRISTON: Right: yes. Especially as art has become a very visible part of the economy and something that developers want to latch onto….
DAN:Is there a particular part of D.C. where this is going on? 
KRISTON: Well, D.C. is a very expensive place to live for sure. There is a lot of displacement in Northeast and Southeast Washington D.C. that tends to be where most of the development is happening and people who might otherwise buy homes in a more developed part of the city are turning to buy homes which raises prices and so on and so on… As far as with the arts and galleries, a lot of galleries have been forced to close their doors in D.C. No one can really afford the rents here.
DAN: In Indianapolis I guess the same phenomenon is taking place, but maybe at a slower pace. Artists will be pushed out of one area because of higher rents and then there's worry about whether artistic activity in a given area will push out long term residents if they don't get rebates on their property taxes. So we have those issues too.
KRISTON: Yeah, there's a really interesting phenomenon; there's one guy [organizer Scott Kratz] who wants to build this Bridge Park. It's called the 11th Street Bridge Park… He's gone pretty far with it. He got a very fancy architect to do a design and they are looking to go forward with it. But he is being very conscious and responsible about the question about displacement and whether introducing a big artistic amenity would force out the longstanding residents like you're describing. So he's actually developing a land trust at the same time as he tries to develop this park; which is I think, as far as I know, really unprecedented. He seems to be taking his responsibilities super-seriously.
DAN: I was wondering how City Paper is doing. Because there aren't a whole lot of alternative newsweeklies left these days. It's nice to check in on other people doing the same thing.
KRISTON: I think that the City Paper had a very exciting close to the year. Its former corporate owner had put it up for sale and was close to taking some really drastic action.  They were going to cut all of the staff salaries by 40 percent and were going to cut the freelance budget… It was in crisis mode but they found a new buyer, a local owner. And he is already taking steps to making sure that Washington City Paper survives.  You know as well as anybody that it's a really difficult environment but you know how important this journalism is here in the city. 
DAN: What are you working on now?'
KRISTON: I just wrote a cover story for the city paper over the holidays about the art school here, the Corcoran Art College and how the building is undergoing a renovation that may be making students and faculty sick.  '
[Editor's note: after our conversation, I realized that I had more questions that I wanted to ask Kriston Capps, so I emailed him two more. Here are the questions and the responses.]
DAN: What did you mean by "Indianapolis forgot that museums are supposed to be the house of the few, not the house of the many?" Was this in the context of the Instagrammable versus the art museum that promotes serious research/traveling exhibitions etc... as you were saying?
KRISTON: I wish I'd written that sentence differently. It lost readers. So I'm glad you asked: I mean that museums should be places that embrace narrow interests. They shouldn't let attendance figures drive their programming. Some collections or exhibits will never be as popular as others, because they relate to obscure art or histories or scholarship. But museums should support them with as much vigor as they do the exhibits that are going to draw in a million visitors—like a Yayoi Kusama mirror room. (Christmas lights and hot cocoa isn't an exhibit at all.)
DAN: Also, Funky Bones at 100 acres, which was installed in 2010 by a Dutch artist collective led by Joep van Lieshout; you mentioned that in the same tweet as Winterlights. But for me 100 Acres is a lot more engaging than Winterlights, which I found pretty one dimensional.  For me 100 acres can be many things, playful, engaging, even intellectually challenging. It was sort of a landmark in contemporary installation/sculpture, garnering national attention. My problem with 100 Acres  is that its been pretty static over the years since installation. [Clarification/Correction: there have been some recent additions such as their nesting platforms for local birds].  Anyway many of these sculptures are playful, but maybe the question here should be 'What's wrong with that?"
KRISTON: I agree with you: There's nothing wrong with 100 Acres. Can we call it a sculpture park? I did not spend much time there. But if it's in the neighborhood of a sculpture park then it runs the same risk they all do of being static. There are ways to activate these spaces with temporary exhibits, pavilions, works that respond to the permanent installations, talks, events, ghost tours, you name it. I worry sometimes that museums shy away from outdoor art that is difficult or challenging to look at. Outdoor sculpture should be as complex as indoor paintings. Why not?
But Christmas lights aren't an exhibit. Hot cocoa is not an exhibit. Those things are fun, everyone likes them, but they are not art.