Outdoor work is a fruitful and often tiring gift; but the tiring part doesn't seem to apply to Tysha Ahmad's volunteers at Mother Love's Garden, eight lots located along 1105 and 1109 W. 33rd St., in Indianapolis.
Neighborhood children, who work as volunteers in the garden, often call her on days off, begging to work. So far, in her five years of operating the garden, she has yet to regret an extra day spent outdoors: "It's so good once I get out there, and then I'm like, why didn't I come out earlier?" Her passion for nurturing plants and children brings her a joy like no other. 
She credits her father, the only grower of his 15 siblings, for her own deep-rooted enthusiasm. One of 14, she carries on the legacy as a sole grower, but has found heirs for her love of careful and intentional food production: "Now, I'm able to take [her siblings'] kids and bring them in as well as any other kids who want to come along."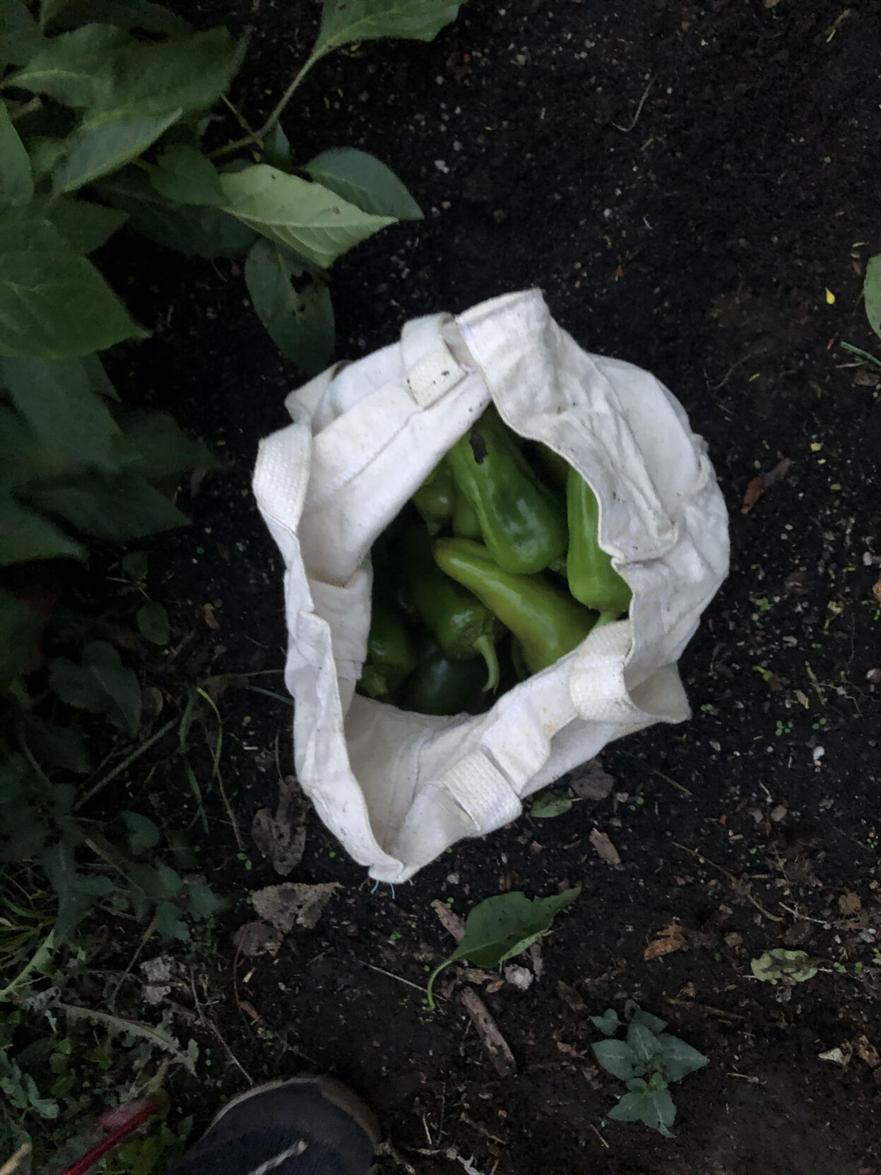 Mother Love's Garden embodies Ahmad's desire for the good of her community, fashioned by the community. Not only do the gardens provide healthy, well-tended produce in a massive food desert, but they function as a literal reclamation of soil, culture, and narrative: they encourage ownership, intergenerational connection, and a new, positive outlook in the near-northwest area.
The properties of Mother Love's Gardens, owned by Ahmad, are developed by and for her neighborhood. This holds stark contrast to her upbringing as a homesteader on borrowed farmland in Georgia, and her ancestral legacy bound to Mississippi cotton. Purchasing these lots, for Ahmad, is a reclamation of land far bigger than solely her. 
"There are a lot of developers coming into my community who don't live in my community," she says. "So I see [owning land] as also another way of being able to have ownership of the community in which I live. By me purchasing those I can make sure that we're being responsible, that we're making a good impact." 
Her goal is to empower the children she encounters with a legacy of creation rather than loss: "I'm trying to do my little part to make sure all the kids I come into contact with know-how to grow their own food, know that there's a relationship between what we do as humans, and how we affect our environment around us."
Community-owned land provides a setting not only for further cultural reclamation, but the reversal of a now-common generational phenomenon: the dissonance between elder and child. A firm believer in intergenerational learning and friendship, Ahmad strives to enhance the connection between the elderly and youth in her community through gardens. 
She finds richness in many parts of her life, from her faith to jewelry making to her green thumb, and she values this inheritance from her parents and their parents. 
Skills that have commonly been passed down in the past, such as sewing and growing, have been painfully fading in recent years. That's why Ahmad introduces her brood to the soil and the environment early.
 "My goal is to instill in our youth those things that they're not necessarily getting any more," she says. "You learn so much just sitting at the feet of your elders."