A short film is not hard to find. TikTok, Instagram, and Facebook Live deliver dashed-off narratives 24/7. But what about short film as an art form? Like a poem as opposed to a novel, a well-made short film can isolate and magnify a slice of life, embrace mystery, or deliver the punchiest of portraits. A short is a small bite that's all the more flavorful for being small. 
Premiering today and running through Sunday, July 25, the fourth annual Indy Shorts International Film Festival, presented by Heartland Film, is served buffet style. And a big part of the fun of any film festival is browsing the catalog. In this program, you'll find stories of indigenous skateboarders, chimpanzee linguists, pandemic-era paramours, and a turtle living in a tank in a basement, trying to get happy. 
"There are 33 programs in all," says Julia Ricci, Heartland's senior programmer. "There are three Indiana-related shorts packages, two horror-themed ones, and new this year: sci fi." Tags ("African/African American," "Muslim," "Feel-good," "Action/Thriller," etc.) help filter your faves.
If you prefer a variety pack of chips or an assorted dozen doughnuts, Indy Shorts is the festival for you. Each film might be three minutes or as long as 40. And each package has between four and seven films (and costs $11 to watch virtually). 
Heartland makes sure each one is worth the watch. Ricci and a team of 40 volunteers screened the 3,300 (!) submissions. "We also surveyed the field at Toronto and Sundance," says Ricci. Eight of the films shown over the four years of Indy Shorts are Oscar winners.
One shorts package features the films of Breakwater Studios. "They're a world leader in the documentary short form--powerful humanist stories about people you might not get to know otherwise," says Ricci. The six-film package includes the Oscar-nominated "A Concerto is a Conversation," a film about the persistence of art. The package also contains mini-meditations on a female astrophysicist who didn't get her due and a child actor who didn't get the part in an infamous George Lucas film. Two of the films in the package are world premieres, notes Ricci.
If the program offers a dazzling array of choices, so do the festival formats. "How to fest" is your call. If you want to snuggle up with a family-friendly film package on-demand ("I recommend 'Animals' or 'Sports'," says Ricci) or your comrades-in-arms (try "The Fight for Justice" package), it's easy to do with the Eventive virtual film fest platform.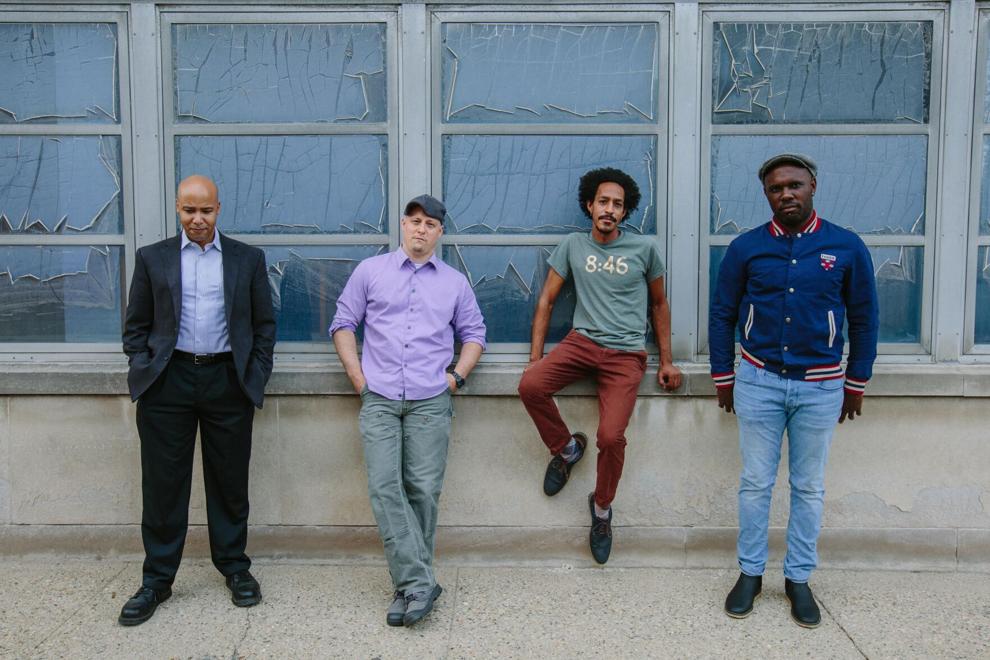 If you're eager to commune with fellow filmgoers, Heartland has programmed 23 live screenings at the Living Room Theater at Bottleworks, as well as outdoor party screenings:
Friday, July 23, 8:30 p.m.: Indianapolis Art Center. Award-winning films announced; free Hot Box Pizza served 

Saturday, July 24, 9 p.m.: Indy Fringe. Package of Indiana-related films, including "38th & Postmodernism," a portrait of the jazz ensemble Premium Blend.
Buy an all-virtual pass ($89), an all-access pass ($129), per-package tickets ($11) or several other available combos.
Looking over the full slate, Ricci highlights a package called "It's Been a Year." "We received a lot of submitted films dealing with COVID," says Ricci. "We chose this theme, with a focus on the hopeful and the cathartic, for our opening program. I'm excited for people to see these films."