Sports in the local queer community just got a whole lot more organized and a whole lot more fun.  
Stonewall Sports
, a national LGBTQ and ally non-profit sports organization, announced its expansion to Indianapolis in late January. And by early February, the organization was ready to celebrate with the locals.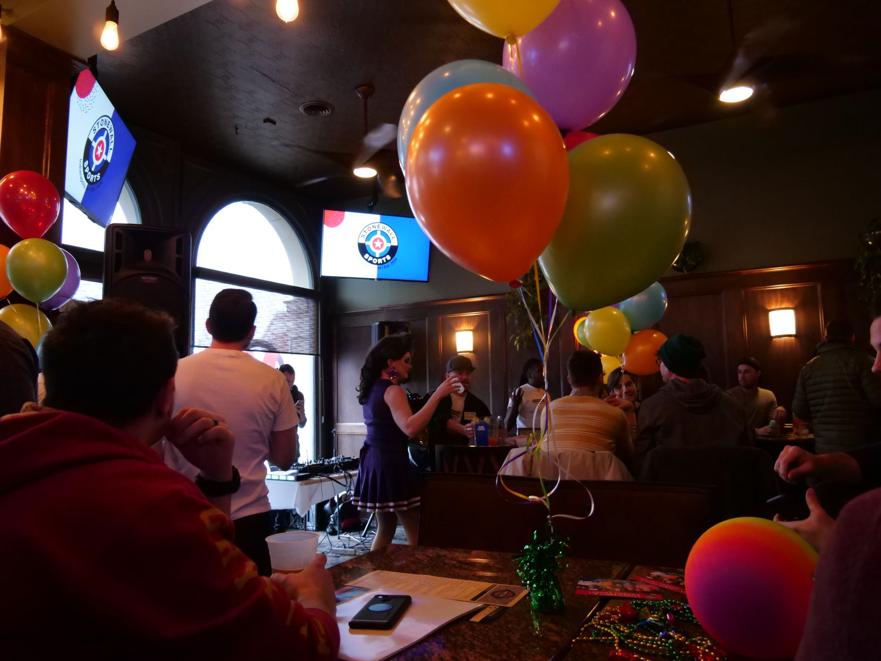 "Today is about … helping us build a stronger community. It's about meeting new people and inclusion. And giving something back to our city," Skyler Nimmons, Stonewall Sports Indianapolis's communications director, said. 
"We're building something that will last a long time."
The inaugural Indianapolis leadership team brought together an inclusive bunch on Sunday at Metro Nightclub and Restaurant that is ready for more ongoing recreational events.
As bodies packed the first floor of the Mass Ave club, attendees proudly wore stickers proclaiming their pronouns, City-County Councilor Zach Adamson, D-District 17, mingled amongst everyone, and organizers kept everyone's spirits high. 
The announcement that turned into the opportunity to party with new friends on a Sunday afternoon also was a chance for people to get registered for the first season.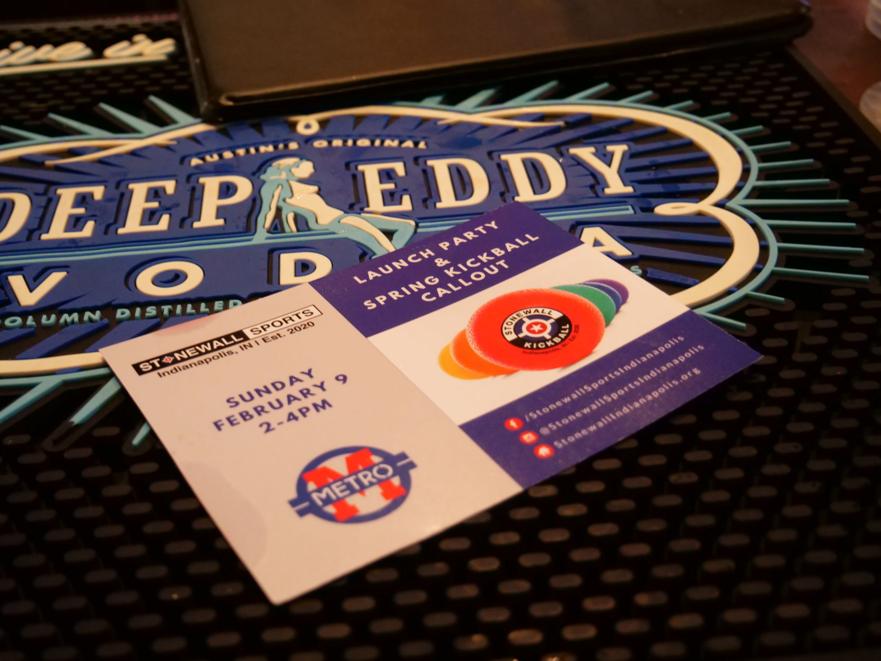 Indy's Stonewall Sports
will start with only kickball, offering leagues for all skill levels, and then will add more from there. They will eventually be offering everything from yoga and bowling to volleyball and football. 
The national organization was founded in Washington D.C. ten years ago to create a safe space for everyone to play sports. 
While Indianapolis is a metropolitan hub of growth in almost every aspect — being able to immerse yourself into recreational sports and meeting LGBTQ peers at the same time is another obstacle. 
"We have heard from the LGBT community in Indianapolis," Andrew Merkley, Indy's Stonewall Sports' city commissioner and president, said.
"Many in the community are interested in activities outside of the typical nightlife culture to interact with each other," Merkley continued. "Stonewall Sports -Indianapolis will provide a healthy and safe opportunity for the LGBT community and allies to be active together, building community and quality of place for all Hoosiers in Central Indiana."
Indianapolis is the 21st city to join the organization and will charge around $25 to $35 per person per league.
By the number of people grabbing introduction folders and registering with Stonewall Sports, Indy is excited about the new opportunity to meet more people in our ever-growing community of queer folk and queer allies — all while kicking a ball. 
Every Sunday after kickball, the group plans to continue meeting at Metro, where you can get the organization's signature drink: the "Stonewall Hot Mess." 
All for the love of having another opportunity to come together.