Facing the climate crisis demands much of us, and there are a million ways to contribute positively. However, near the core of the issue is where we get our energy. Is it sustainable or not? Any practical solution requires an alternative source of energy. As the price of solar plummets and output increases, with solar and wind farms popping up around the state, I wondered, can Indiana be powered by renewables? To find out, I spoke with Tyler Kanczuzewski, the vice president of marketing and sustainability and a co-owner of Inovateus Solar, based in South Bend. 
BEN VALENTINE: How did your passion for solar begin?
TYLER KANCZUZEWSKI: It was around 2003 when renewables were really starting to look like a great way to help reverse climate change, and I wanted to take part in the innovation! Our company began evolving, but it wasn't officially Inovateus Solar LLC until 2008, and was started by my dad and brother — Tom and TJ Kanczuzewski — and George Howard.
VALENTINE: For the skeptics out there wondering whether solar can really work in the midwest, what are the trends for renewables in the area, especially Indiana? 
KANCZUZEWSKI: Indiana and Michigan have been more than doubling their solar use year after year, especially through utility solar, which is solar at a large scale and generating power that is fed into the grid, which is then sold to the direct consumer. You can check out this nice interactive map to learn more. I believe that this trend should continue, and as residential and commercial catches up, there will be a boom.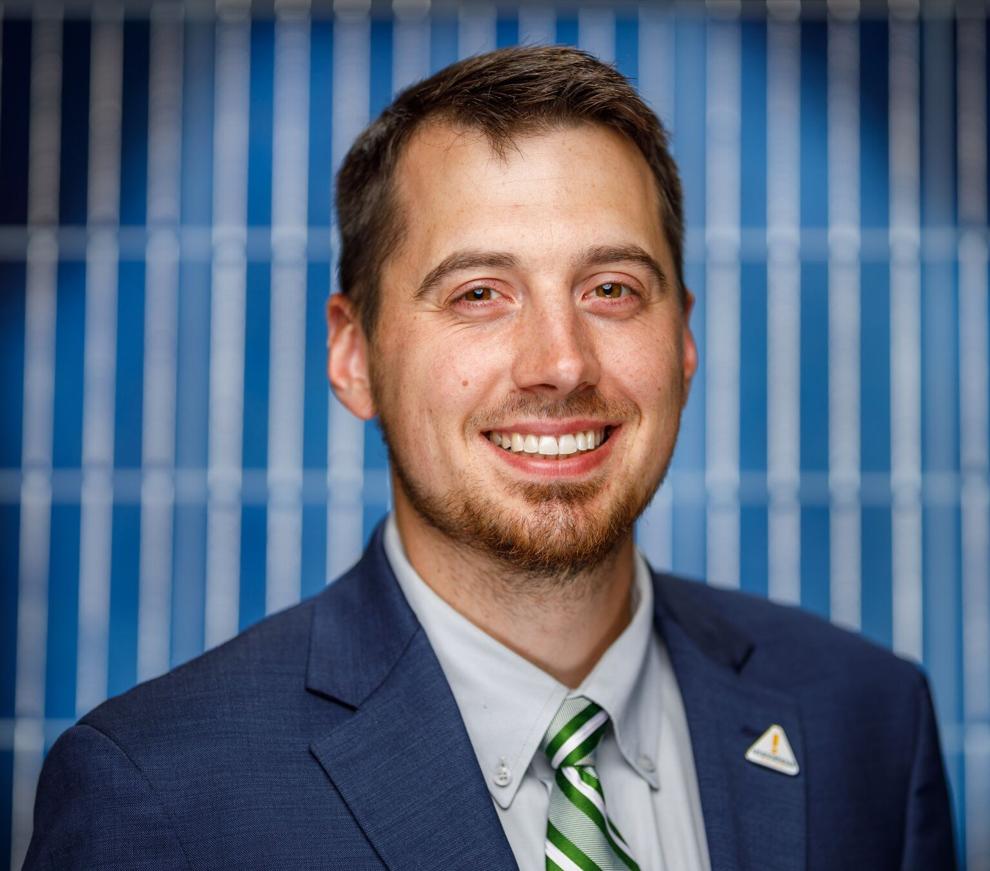 VALENTINE: You are the vice president of marketing and sustainability at Inovateus, perhaps the largest solar company headquartered in Indiana. Talk about some of the key work you are spearheading to push Inovateus and the industry to be even more sustainable and impactful.
KANCZUZEWSKI: I'm passionate about making solar development as sustainable as possible, especially in regards to four key areas of focus. Firstly, we are looking into any way to reduce waste on the job site. Secondly, we are starting to add pollinators — or wildlife promoting vegetation that bees and butterflies need — into the solar field for added benefit. Thirdly, we are focusing on creating optimal system design for the best performance by the area. Lastly, we are thinking even about end of life planning and decommissioning of the panels in the most environmentally friendly way. 
We are trying to be as intelligent with energy as possible, conserve resources, and create vitality of life. As an organization, we want to reduce our footprint as much as possible to become completely carbon neutral, if not negative, and as environmentally responsible as possible, while still making a profit.
VALENTINE: Your Logansport project is really exciting to me for two reasons. Firstly, because the field is meeting the gap in energy demand created from the closure of the city's 120-year-old coal power plant in 2016. Secondly, for its innovative integration of pollinators — native plants that provide much-needed food and habitat for local fauna to thrive — into the solar field's design. How does adding pollinators to a solar field work, and why is it important?
KANCZUZEWSKI: Pollinator habitat is a huge development for solar farms, and here is why:
Aesthetics: Pollinators simply make the solar farm look more appealing and colorful! 

Operations and Maintenance: The pollinators decrease the ground temperatures under the solar panels, helping them to work more efficiently and actually produce more power. Simultaneously, this decreases system maintenance costs, because you don't have to mow nearly as much.

Environmental Impact: By providing habitat for bees, butterflies, insects, and other wildlife, they help support nature! Also, the habitat can sequester more carbon, and help with stormwater run-off.

Agricultural / Economic Support: Not only can Beekeepers keep hives inside and near these solar pollinator fields, to make honey and other things, by bringing in more pollinating insects to a region you help increase yields in nearby agricultural fields!
VALENTINE: Can Indiana be a country leader in sustainable energy, and how could readers help in that transformation?
KANCZUZEWSKI: We certainly could be, but we have a long road to go. It wasn't long ago when Indiana burned more coal than any other state, after Texas. We were second to last! But we also rank in the top 10 in many agricultural categories. We could be a leader in sustainable agriculture, especially by converting some of that land to renewable energy like solar. We need to quickly convert more old coal plants and other old power plants to clean, renewable energy. 
Individually, we could vote for better policies, support campaigns to grow solar and sustainable solutions, and adopt or integrate sustainability and minimal impact lifestyles into our lives, businesses, and organizations. Indiana right now is a top 10 emitter of carbon and other greenhouse gases, so if we don't change our act quickly, the planet will not be happy with us. 
VALENTINE: Now you're constructing an exciting project for the University of Illinois Urbana-Champaign combining the cutting edge of solar practices, including state of the art solar design, zero-waste construction, and something I had never heard of before, bifacial panels that soak up energy from both the face of the panel and any additional rays reflected onto the back. Share about this exciting new project. 
KANCZUZEWSKI: The project at the University of Illinois at Urbana-Champaign is the modern-day way to do sustainable solar development. The project's developer, Sol Systems, contracted with us, and construction on the project — Solar Farm 2.0 — has just begun. The new 54-acre solar farm will produce 20,000 Mwh [megawatt hours] annually, which nearly triples the university's on-site renewable energy generation. The project's developer, Sol Systems, has contracted with us to perform engineering, procurement, and construction for the array, which features 31,122 state-of-the-art bifacial panels. We also will be implementing zero construction waste, and will also include pollinator habitat as part of the University's commitment as a Bee Campus USA as certified by the Xerces Society. It is going to set the model for how to make the most sustainable solar plant on the planet! We are very excited that we get to participate and be a part of this project.