Originally published Aug. 5 in TheStatehouseFile.com
Funding from the National Park Service will be used to rebuild and preserve 14 historic and archaeological sites across Indiana, including a church in Angola, an iron bridge in Fort Wayne, old campsites near in Monroe and Morgan counties and an aging school building in Monticello.
The announcement of the $481,000 in grants, which must be matched by local communities, was made Wednesday by the Division of Historic Preservation & Archaeology of the state Department of Natural Resources. 
Through the National Park Service's Historic Preservation Funds (HPF) program, states receive money to preserve the landmarks and places significant in their history. Since 2000, Indiana has awarded $11 million to assist more than 500 historical projects. Among this year's recipients are the Angola Powers Church, the City of Fort Wayne parks department, Ball State University and the Twin Lakes School Corporation.
Marcia Downs, chair of the Powers Church restoration committee in Angola, said her group has raised $17,000 of the $25,000 they need to match the grant to repair the church.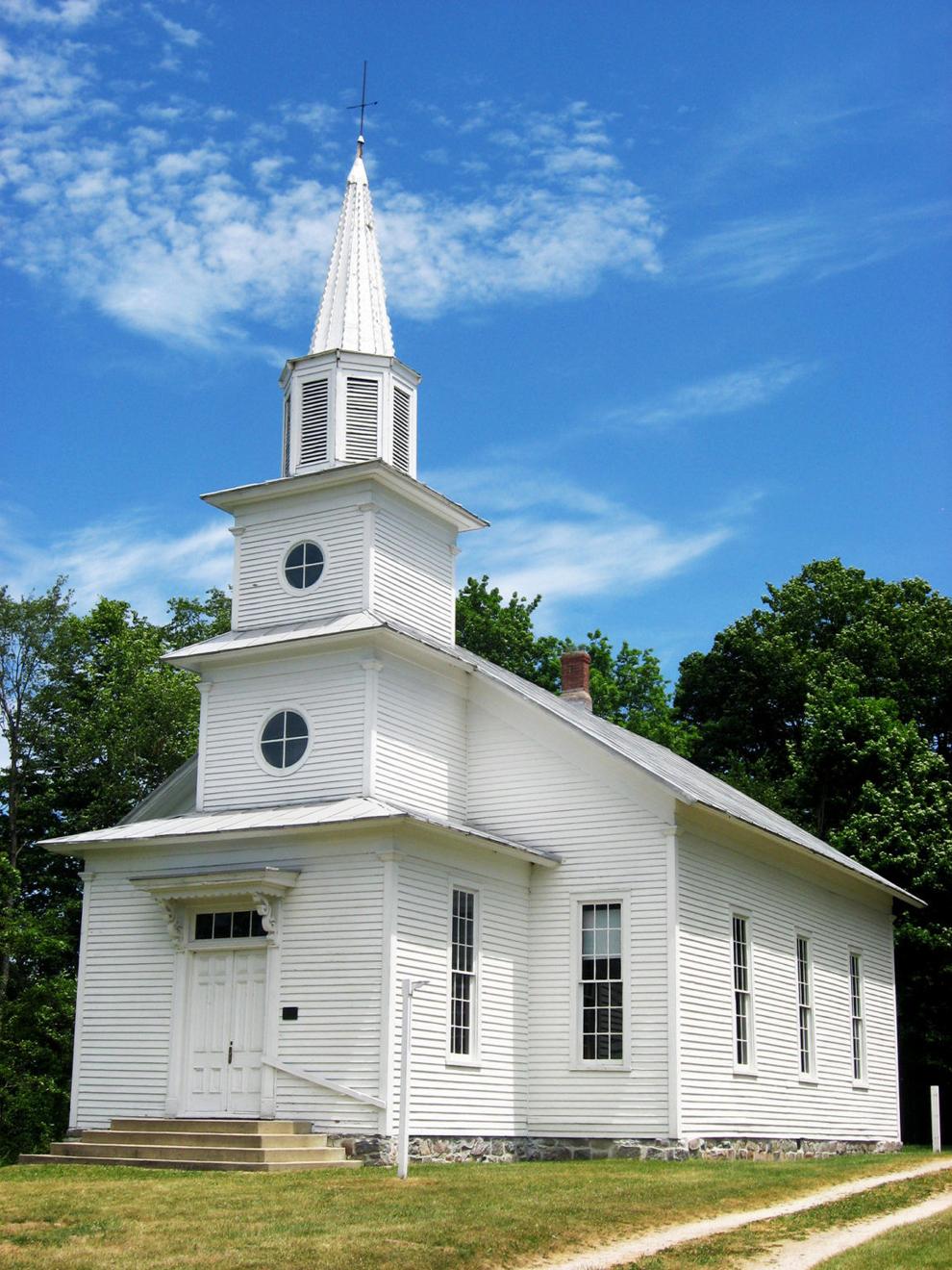 "The DNR people there in Indianapolis have been wonderful in helping us navigate this whole process," Downs said, describing the old church as a unique building in their community. 
It was built by two brothers, Calvin and Winn Powers, in 1876 and services concluded in the 1920s. The restoration committee began its work in 1976 for its 100th anniversary when it looked as it had a century ago with the original pews, bibles and organ.
"It's a pretty unique building in that regard," Downs said.  
Downs and her team have history and visitors in mind. The church hosts three open services in the summer as well as a Christmas event and is available for weddings, tours and town meetings. 
Restoring the church has been a community project for the residents of Angola she said. More than 50 pastors have volunteered to give a sermon at those events throughout the years, she said, and hundreds of people have made donations to the cause. A little boy handed her $5 and said he had nothing more to give. 
The money will be used to restore most of the wood on the church's bell tower. Water is leaking into the church and damaging the interior. Additionally, the steeple is rotting as it's been "savaged by birds, bats and other creatures of the night," Downs said, adding that the renovations are expected to start in the spring.
In Monticello, the Twin Lakes School Corporation's administration building that was built in 1892 and has been serving as the administrative headquarters since 1963 will be renovated with its $26,558 grant. The building withstood a 1974 tornado that damaged downtown Monticello and was renovated in 1988. Jennifer Harrison, Twin Lakes Schools' grant coordinator, said it looks the way it did decades ago, and the school wants to keep it that way. 
Ball State University's Applied Anthropology Laboratories will receive $49,999 for an archaeological survey at portions of Morgan-Monroe State Forest.
Christine Thomas, director of the project, said the work is aimed at uncovering the boundaries and features of two camps built by the Civilian Conservation Corps (CCC) in the 1930s. In June, anthropology students from Ball State surveyed two 30-acre plots around the camps where they found an old log road, a cistern, a possible flagpole base, a drainage system and other artifacts. When they started, they knew the general location of the camps but little else. 
Thomas said this type of work is needed for the sake of cultural significance.
"The CCC and the role it played in building some of these state forests and state parks is really important," Thompson said. "There's not a whole of those types of places left in Indiana. Each one of these has a story…Once people understand what might be there, it's a good way to help people preserve and protect it."
Fort Wayne is receiving a $50,000 grant for restoration of the Wells Street Bridge. Built in 1884, spans 180 feet across the St. Mary's River and was used by vehicles until 1982. It is now used by pedestrians and bicyclists in Promenade Park.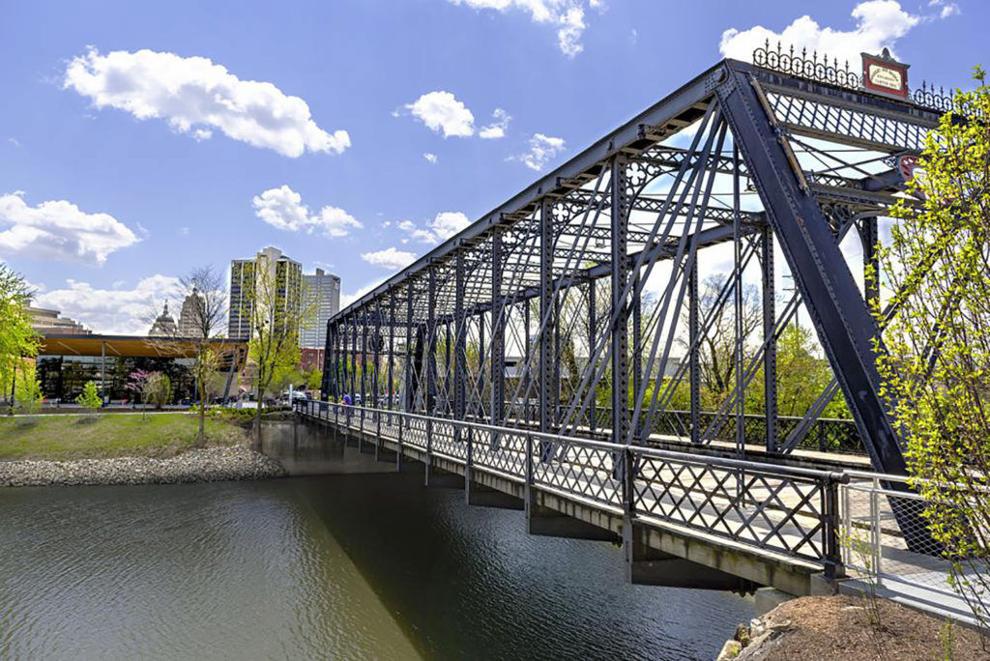 Sarah Nichter, grant writer for the project, said the Fort Wayne Parks and Recreation Department values history, so they budgeted to match the $50,000 gift. Promenade Park opened last year and has been popular since, she said, so the bridge is now connected to over 100 miles of trails in the city.
"It is such a fun riverfront park, and the bridge is sort of a central piece to it," Nichter said. "The St. Mary's River can get quite, well, flooded. This bridge has held up so well."
Other grant recipients include the cities of Huntington and Vincennes, DeKalb County and the Floyd County Historical Society.
Isaac Gleitz is a reporter for TheStatehouseFile.com, a news website powered by Franklin College journalism students.