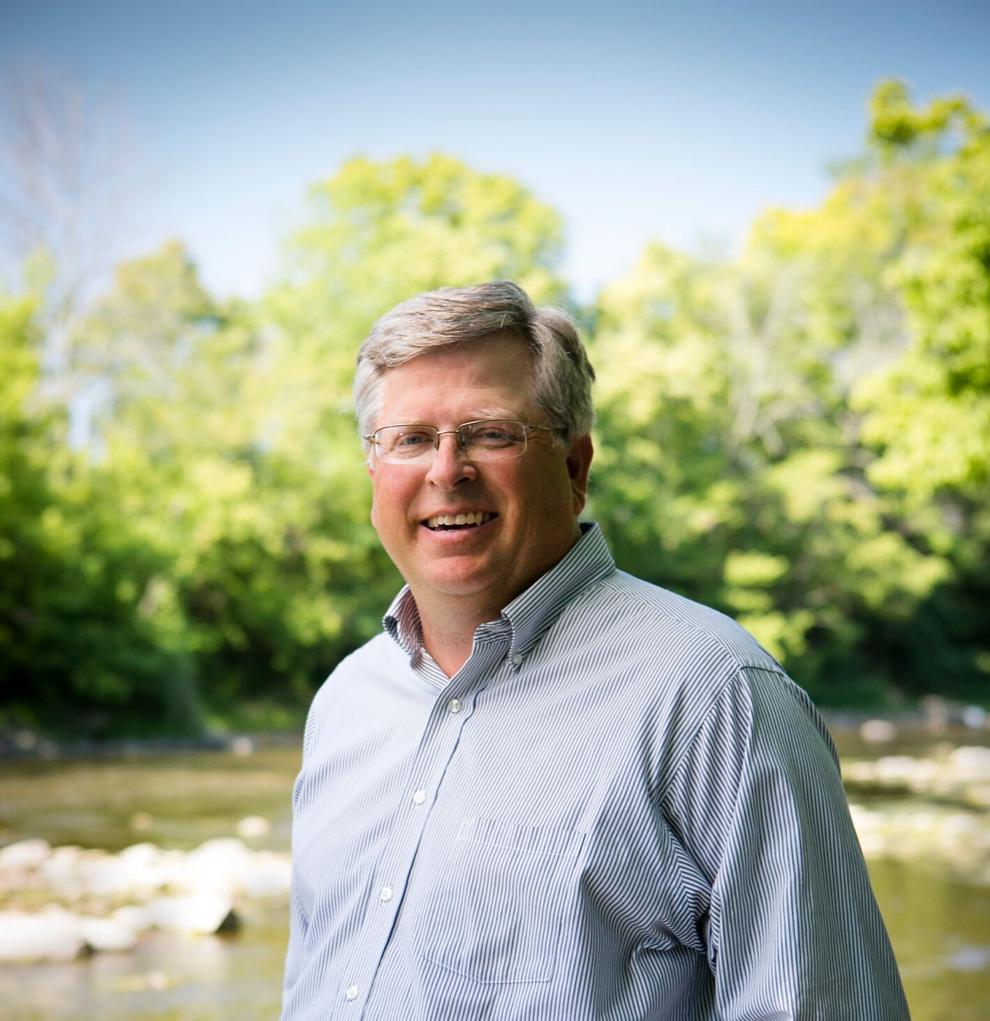 Larry Clemens, who brings decades of experience and leadership to conservation in Indiana, first started working with The Nature Conservancy (TNC) in 1992. From 2014-2019, Clemens served as TNC's Director of North America's Agriculture Program, where he led farmers toward a sustainable path to meet the growing need for food, while protecting our vital lands and waters for people and nature alike. In 2019 Clemens returned to focus on Indiana — his home — accepting his current position as TNC's Indiana State Director. From his small farm in Steuben County, we discussed TNC's impact across local, regional, and international scales.
BEN VALENTINE: What motivated you to return your focus specifically on Indiana, having served as Director of North America's Agriculture Program at TNC?   
LARRY CLEMENS: Indiana is home. I grew up in northern Indiana in a small town (Argos) and truly love our state, the people and the communities. When I started working for The Nature Conservancy in 1992, I learned quickly the rich history of TNC's Indiana Chapter not only as a leader here in Indiana, but also nationally in conservation. Our program has a rich history of strong conservation leaders as state directors, and I hoped someday, if given the chance, I would carry on that tradition. 
VALENTINE: What excites you most about conservation in Indiana today?  
CLEMENS: Both the challenges and the opportunities get me out of bed early every morning. Our challenges are improving water quality, conserving more natural lands for Hoosiers to enjoy, helping make the connection between nature and our well-being (both human and economic), tackling climate change and inspiring generations of Hoosiers through nature. That's a lot! These challenges are going to take significant new partnerships along with our traditional ones, and they will take a commitment by both the public and private sectors. There are so many pieces to the puzzle that we need to fit together in the right way, with the right timing, with the right people to achieve the right outcomes. I like solving complex puzzles. The opportunity is great, and the time is now. Our culture of common sense and results-driven practical thinking can be a model for the rest of our country on how people and nature can thrive together. Our state can be a leader to demonstrate how agriculture, a forest industry, commerce, manufacturing industry and tourism can all exist with nature and lead to a better quality of life for all. We have so much work to do, but I think it can happen here. 
VALENTINE: The Nature Conservancy protects more than 100,000 acres in Indiana, which is phenomenal and I applaud you for this. However, that represents less than one percent of Indiana's surface, whereas agriculture land represents around 60 percent. This shows to me that, for us to really move the needle on conservation, agriculture can and must become a meaningful ally. How are you at TNC working to do that?   
CLEMENS: I grew up in agriculture and still have a small hobby farm that I enjoy. While I do not make my living from my farm, I am still rooted in farming. We are coming to a point in time where agriculture and our natural resources can no longer be separated. We have learned high-production agriculture depends on healthy soils, which leads to cleaner water leaving the farm fields, which in turn leads to improved water quality in lakes and rivers. Many products grown in our state depend on natural lands to sustain pollinators for successful production of the food. We must reconcile that agriculture cannot be separated from the natural world. Furthermore, the consumers of our agricultural products are asking about sustainability, including environmental sustainability. We see it on the grocery store shelves, in advertising and in the millions of dollars our society is willing to invest in sustainably grown and healthy nutritious food. Consumers are asking for —  and in some cases demanding —  that their food is grown in a way that does not damage the environment, and they are willing to pay for it. I was once told the greatest lever for change is the power of the purchase order. I believe that to be true. 
VALENTINE: How do you balance the global vision of TNC, with a regional chapter like Indiana's? Indiana is not a hub of biodiversity or represent the most pressing global environmental risks, such as the clear cutting of tropical rainforests. How does your work in Indiana fit into and advance TNC's international work? 
CLEMENS: The Nature Conservancy is a unique organization in that we have a global network of protected lands, a well-connected staff of scientists and a long list of local and global partners. We do a lot here in Indiana through our programs that are often replicated in other states and countries. People come here to see and learn from what we're doing and we also learn from them. Again, back to the common sense practical thinking we have often piloted, tested and proven new programs for conservation. For instance, we created a Risk Protection program to help farmers adopt conservation practices. That program was exported to several other states, then to Brazil and ultimately a large ag company replicated the program for their customers. We were the first state in the country to establish a Natural Heritage Program. That program is now housed within our Indiana Department of Natural Resources. We conceived the idea and developed it. Now every state in the country has a Natural Heritage Program to maintain and document the natural heritage of their state.