This summer's mysterious deaths of songbirds have decreased and residents can put their bird feeders back, but cases continue to be reported.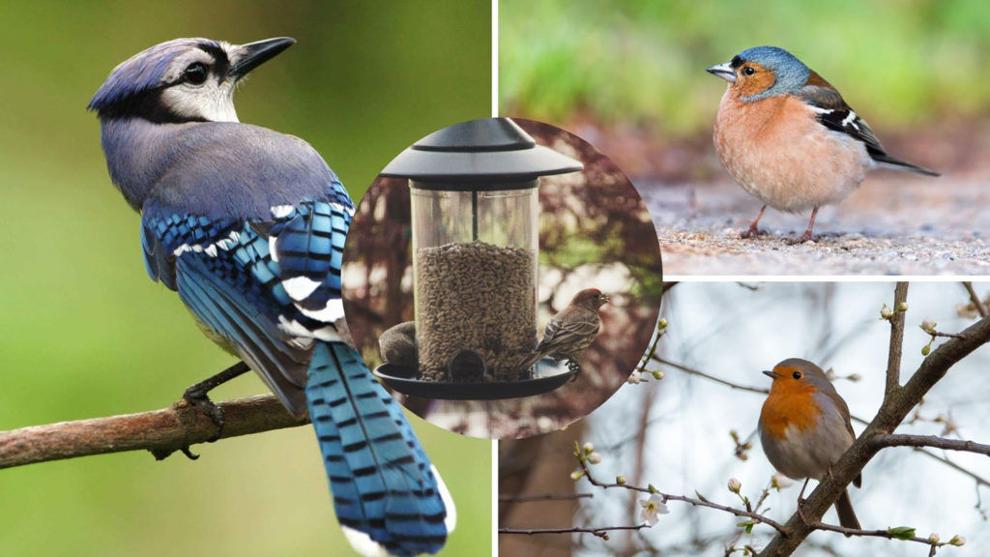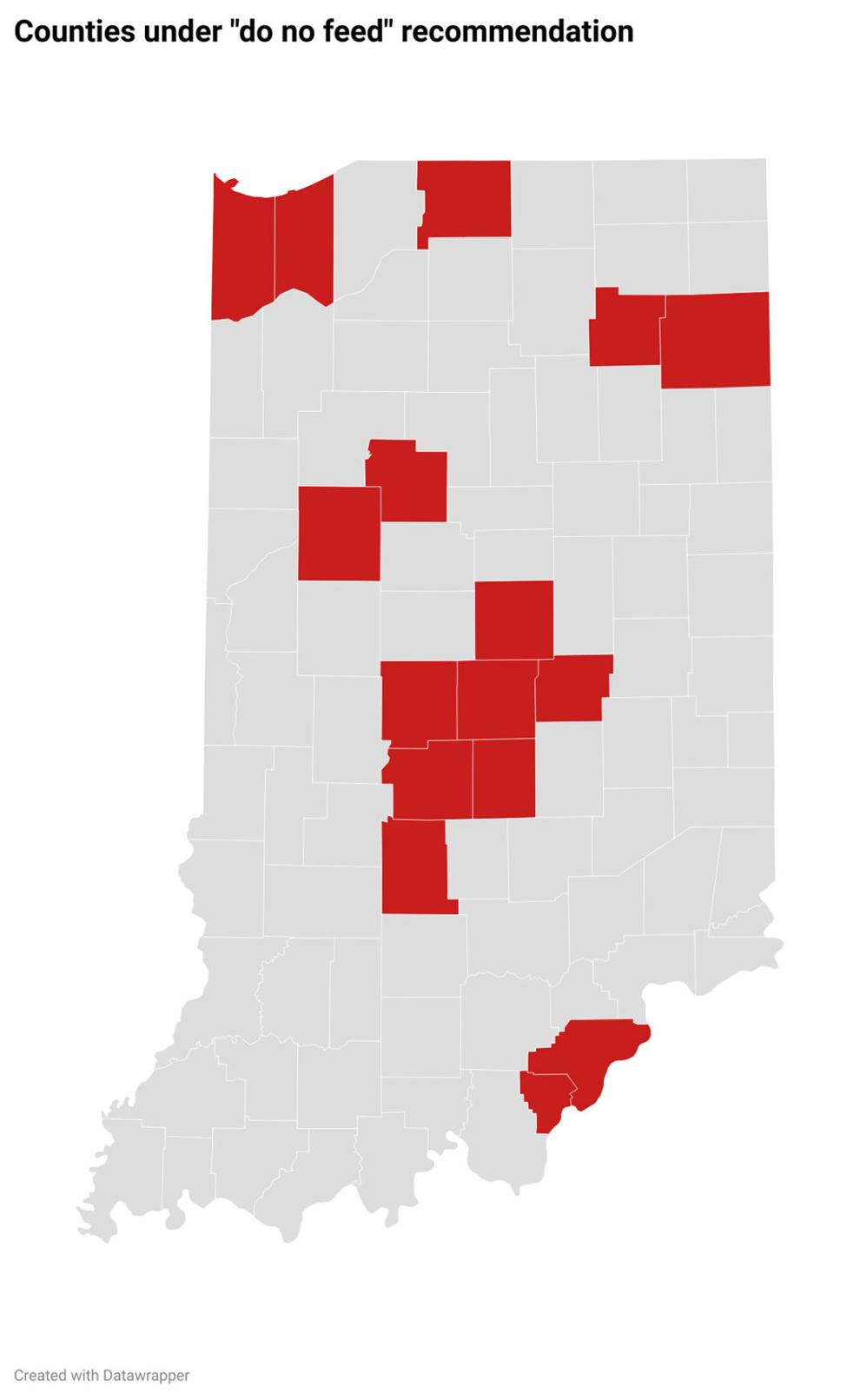 Back in May, the Indiana Department of Natural Resources recommended residents take down their bird feeders, including hummingbird feeders, fountains, and anything that attracts birds.
At the moment, 76 counties can put the bird feeders back; however, the following 16 are under watch and recommended to keep the feeders inside for the time being: ​​Allen, Carroll, Clark, Floyd, Hamilton, Hancock, Hendricks, Johnson, Lake, Marion, Monroe, Morgan, Porter, St. Joseph, Tippecanoe, and Whitley.
In a previous story reported by The Statehouse File, many said they miss watching the birds outside of their window and commented how they enjoy bird watching in general.
Amy Kearns, the assistant ornithologist for the Indiana DNR, said researchers have had a great advancement in research into the illness thanks to the support of the community. By Hoosiers reporting sick and dead birds, the DNR has been able to determine which counties are safe to put the bird feeders back. It still recommends those people to keep an eye out for sick birds and report them. If a sick bird is spotted, residents should consider taking down the feeders again.
"It's not a ban, it's a recommendation, and people can follow our recommendation or not, it's up to them. But we think that our songbirds will be healthier if people follow our recommendation," Kearns said.
"I know that people feed the birds because they love the birds. So I'm hoping that those people that obviously love the birds want to do something to help them, and right now, they can help them by not feeding them in the counties where we recommend that they don't feed birds."
Signs of the illness include crusty eyes, eye swelling, and gummy or closed eyes. Among the symptoms, neurological issues such as stumbling and weakness are included.
By keeping out bird feeders and baths, and avoiding birds to gather in large amounts, it's a step to avoid the spread.
Experts reassure the community that birds have access to plenty of food in the wild and will not be affected by taking away the bird feeders. As stated on the DNR website, "There are abundant food sources available at this time of year, including insects, berries, and seeds. Birds will shift to those available resources."
As a sanitary measure, residents are advised to clean seed and suet feeders once every two weeks. For better results, clean with soap, water, and 10% bleach solution.
Kearns said more than 4,000 reports have been filed, and the DNR used those to decide which counties are safe for birds. At the moment, urban areas have shown to be the areas with the most cases, but it's still under review.
According to the DNR, the illness is not a major threat to the bird population or humans for now. The DNR recommends people use gloves when removing dead birds and keeping pets away from them.
Cases have been reported throughout the nation, including in Kentucky, Ohio, Pennsylvania, Virginia, New Jersey, Delaware, Maryland. According to the National Wildlife Federation, sick birds have been found as far as the Mid-Atlantic and Southern areas of the country.
The Indiana DNR is working with other states and the USGS National Wildlife Health Center as well as laboratories to find out what's happening. According to Kearns, to her knowledge, this is something new and hasn't happened before.
"There's no obvious cause of illness, and so that's been very challenging, but thankfully, the public has been helping us out. We really appreciate it when the public report dead birds that they find. That's been an enormous help," Kearns said.
"We could not have this data-driven approach that we're taking right now if we didn't have those reports from the public. So we really appreciate the public helping us to keep track of this illness."
For now, researchers don't know exactly what's causing the illness. So far, birds have tested negative for avian influenza, bacterial pathogens, and a variety of other diseases. The research is ongoing.
To report a sick bird, visit on.IN.gov/sickwildlife.
Carolina Puga Mendoza is a reporter for TheStatehouseFile.com, a news website powered by Franklin College journalism students.