The Character of American Democracy: Preserving Our Past, Protecting Our Future, by Jill Long Thompson, is a timely and essential overview of what ordinary citizens and elected officials alike are called upon to do in a democracy that is fueled by a capitalist economy.   
Thompson, who teaches at the Kelley School of Business and the O'Neill School of Public and Governmental Affairs at IU Bloomington, shows how joyful it is to be an engaged citizen through an attitude of caring and an action plan based on ethical choices. When we wake up with a vision of doing good, it's harder to cause divisiveness, spread hatred, spew untruths, cheat, steal, and cause harm. Seriously, think about it. We're wired to be caring — about ourselves, toward others. We have to devise ways to be unkind — to ourselves, our neighbor, and the environment. Remember King Arthur and Mordred? Santa Claus and the Grinch? Which in each pair wakes up with a happy heart? Which has to work hard to conjure up bluster, ruin everyone's happiness?
Her book, published by IU Press, is a slim 145 pages, including 20 for notes and an Index. You can read it in one sitting, or two, if you're inclined to underline key thoughts and write margin notes, or feel compelled to call a friend to read a passage aloud because clear writing offers good sense.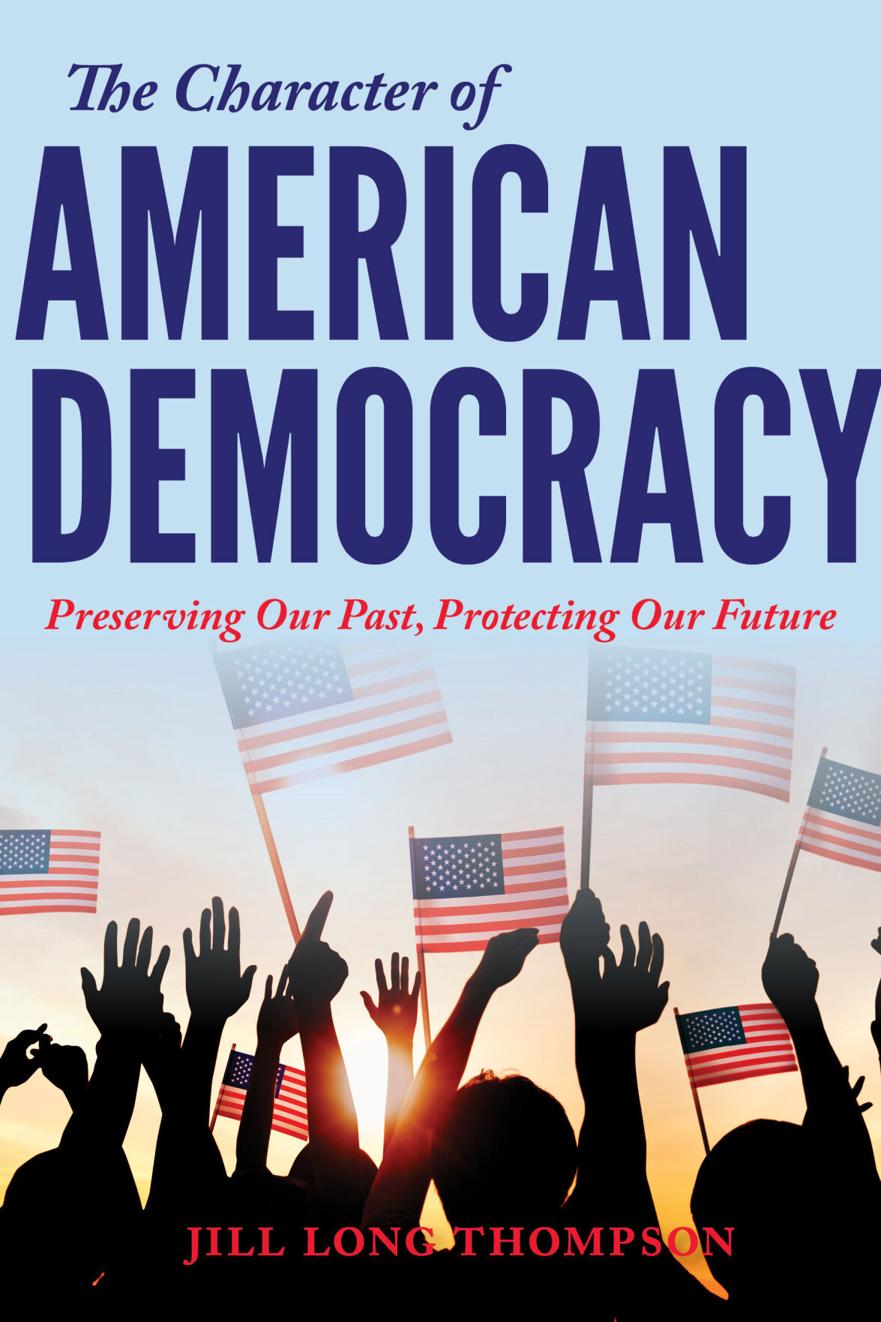 "Ethics are fundamental to democracy," asserts Thompson. Broadly defined as the science of ideal human behavior, it distills to "just be nice,"  per Rebecca Victorino Martin, in a recent email exchange concerning our current state of divisive behavior. According to my mother, "Good citizens don't make trouble between people. They don't throw garbage in the street." I learned to extrapolate upward from that homily. 
"Why I do what I do" is a key element in Thompson's parsing of what motivates our behavior choices. We follow her through an introductory essay, six chapters, and a concluding statement, after which we can rightfully claim a semester's worth of what now constitutes distance learning. Ethical behavior builds good character, and because no matter who we are, at the final reckoning, we do hope to be spoken of well. Yet, there are those episodes when the temptation to get away with it or to get even with or to show you all up overtakes what it makes sense to do.
The consequence of unethical behavior — as in making harmful choices — has ramifications beyond the person on different levels in the grand scheme of events. The errant flipping of a lighted cigarette in a dry forest, one ill-fitting screw In the building of an airplane, a hateful epithet, an untruth that twitters across the world — all this seemingly small stuff causing huge harm. When people fail to undergird power and rights with responsibility very bad things happen in the halls of government.
"Character" as a human-related term is derived from the Greek word charakte'r and was originally used to denote a marking on an imprint on a coin…[to] reflect monetary values," notes Thompson, adding Aristotle's point that a person's true value is measured by what that person does, not by how much money and stuff  has or has not been accumulated.  
That puts a different spin on popular belief and asks us to consider: what do I value? Social media spawned social influencers as positive-negative — or is it a negative-positive attribute for people we need to look up to? Were the framers of the Declaration of Independence and the U.S. Constitution 18th century-style social influencers — somewhat imperfect in choosing certain words and sentiments? Thompson points out, "all people" instead of  "all men are created equal" would have saved us a lot of ensuing troubles.
Imperfection comes with our institution of democracy; we all have to work at this idea of a more perfect union as we the people together must strive to make good on the Declaration of Independence's promise of "certain unalienable Rights, that among these are Life, Liberty, and the Pursuit of Happiness."
Merging democracy with capitalism requires even more broad-based diligence, points out Thompson. In reality, as a people/as a nation in this together, no one person is better off than the least among us. COVID-19 is a whack on the side of the head. Thompson points to the late Congressman John Lewis admonition: "We must push and pull together to make a difference in our society. We must move forward as one people." 
The imperative is for every person to participate in governance as a people who value trustworthiness, respectfulness, responsibility, fairness, opportunity, and caring —  the pillars of good character. Ethical people share the wealth and endeavor to do good for all. Leaders of good character strive to unite, not seek to divide. "Only when everyone has a place at the table can we be our best as a people," concludes Thompson. "And we must move forward with integrity and dedication, as a community, to protect and save America's character."
Published by Indiana University Press; available through iupress.org