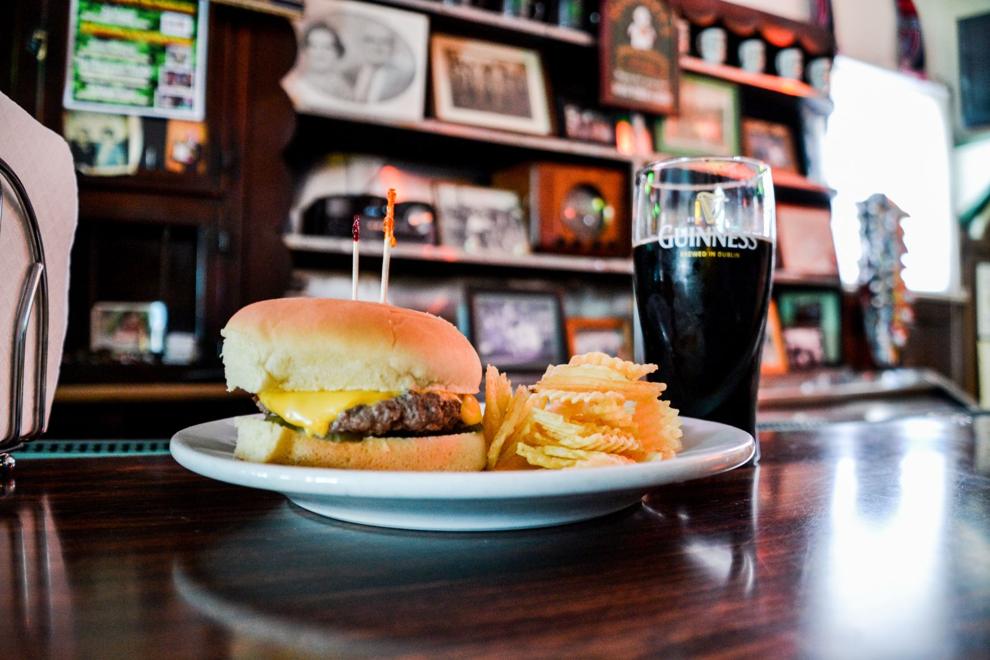 From the tried-and-true to the experimental and new, these are just a few of the tastiest burgers around Indy. 
915 E. Westfield Blvd.
Broad Ripple isn't a burger haven by any means, but this local (this is important) spot has made a name for itself as dishing out some of the best burgers in the city. It's a craft burger joint with a craft beer selection to match from their taproom, None the Wiser. The fries are hand cut, the beef's excellent, and for spice lovers, the Angry Mule is maybe the tastiest spicy burger you'll find.  
102 S. Madison Ave. (Greenwood)
For the Southsiders out there that want their burgers without the word Mc in front of them, Between the Bun is a saving grace. This little locally owned spot offers up a menu that is filled with offerings for everyone, but it is within their burgers that the true magic lies. Their burgers have been voted the best in Indy, and it is because all of their burgers are fantastic. And while you can go standard here and have yourself a helluva burger, check out their specialty burgers for something truly unique, such as one with cookie butter on it.
Various locations
Take a walk on the canal and stop in for a juicy burger and pint. The spicy fries are killer and the setting is casual, so all you have to do is wear your comfy shoes and enjoy. If heading to Downtown Indy isn't an option, you can now get their burgers at their latest location up in Carmel. No matter where you go, this is a place to branch out and try something you may not be used to, such as their tuna burger. 
Various Locations
Sure, you're at BRU for the over-the-top burgers with guacamole and exotic cheeses and for a menu that frequently rotates. And it's the perfect place to go to get a pint and grab a juicy patty with all the toppings (or none of them, because they'll do that too). But it's much more than that; it's got one of the best outdoor spaces on Mass Ave, nestled right in the center of all the action. They have other locations all across the state and even in Ohio and Kentucky.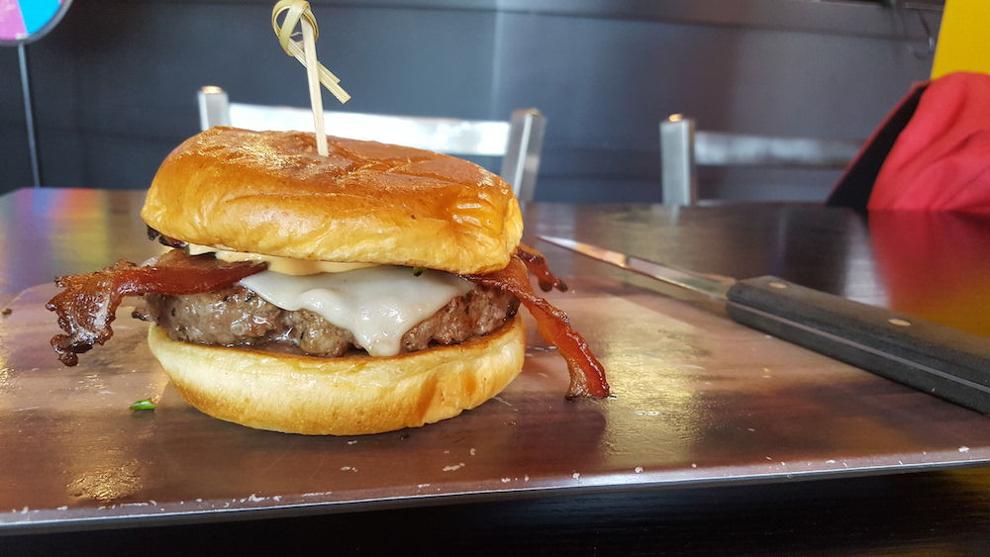 Various Locations
Every year in the fall, there is an event called the Indy Burger Battle, and Flamme Burger always has some of the longest lines. The reason why is simple: Their burgers are flame. They have two locations, one in Whitestown, and a soon-to-open one in Keystone, and at either place you can expect great service and delicious, juicy burgers. While you can branch out and try any style that they offer, it's never bad to go with their namesake, the flamme burger—the roasted serrano peppers and sriracha mayo add a nice kick to in-house ground Black Angus, which is cooked on a wood-fired stove. Add some truffle parmesan fries on the side and smile. 
1127 Prospect St.
When Chicago's most beloved burger joint finally came to Indy, there was endless hype around the place. If you found yourself wondering if a burger could really be that good, the answer is yes, they really are just that good. If metal isn't your thing, you can carry out your burgers. But you should stay and enjoy the music and have some beer and whiskey (both on tap) because what's a burger without at least one of those? If you want to leave without feeling breathless, order one of the smaller-portioned burgers for lunch. If you want to leave feeling breathless, order the Slayer. 
2533 E. Washington St.
The McGinley family has owned and operated the spot since 1933 (the end of Prohibition) when it was a haven for Irish workers around the city. They have made sure to keep this place a shining beacon to get a shot of whiskey, a bottle of beer, and one of their burgers with lettuce, tomato, onion, pickle, and maybe some mayo or mustard. They've been cooking up those patties in the same cast-iron since right around the time they opened, and a good burger is all about a well-seasoned pan. (Cash only) 
137 E. Ohio St.
In addition to the proprietary burgers, diners can choose from dozens of toppings to create an almost infinite variety of sandwiches. For the vegetarians out there, they even offer a portabella mushroom cap to replace beef or turkey. Perhaps best of all, and what confirms Punch's advantage over every other fast-food joint in town, is the availability of beer with several local brews on tap by either the glass or pitcher.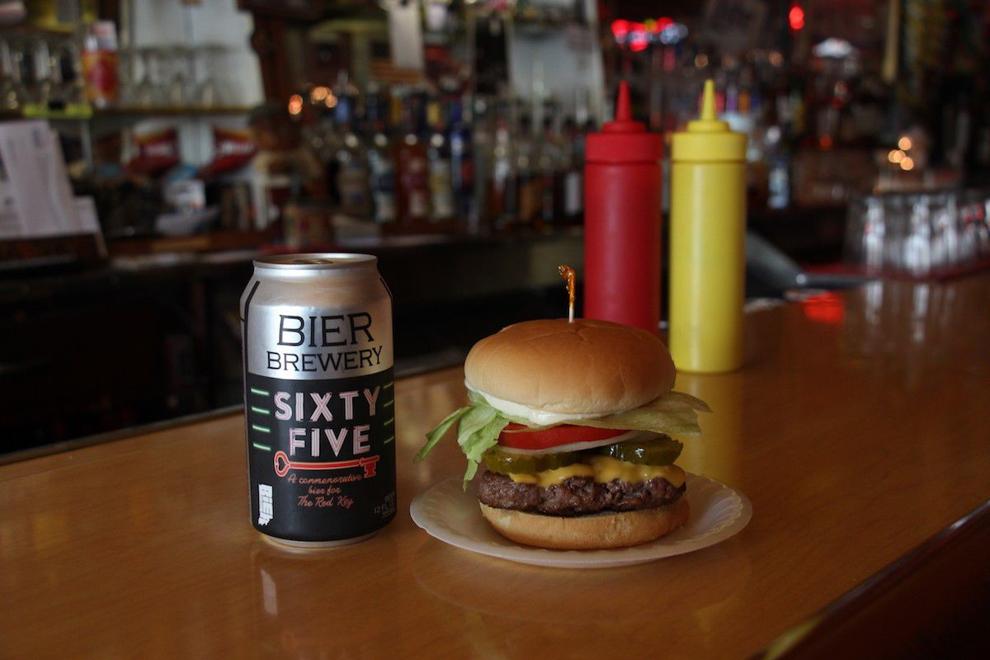 5170 N. College Ave.
The Red Key is a part of Indy literary history (Google "Dan Wakefield") and maintains late owner Russ Settle's rules: no swearing, no moving of the tables, no coats draped on chairs or stools. And another part of the Red Key that might go down in history is their simple yet fantastic burger, which is arguably the best classic burger in the city. Order one with a side of their homemade potato salad and their signature Manhattan or a Bier Brewery Red Key beer. (Cash only) 
The Workingman's Friend Tavern
234 N. Belmont Ave.
This spot has been going for over 100 years and is still going strong. Pull up a seat at the bar and order one of their famous, crispy-edged, smashed burgers. Add some fries, maybe a beer or a Coke, and prepare for transcendence. This burger is the way, the truth, the light. One of the most telling signs that this place is the burger truth? The lunch crowd is one of the most diverse groups of people you'll ever encounter—from construction workers to judges and lawyers—because everyone loves an inexpensive, perfect cheeseburger and fries, and they have for over a century. (Cash only)
Related: Indy Burger Week June 24 -30 means $5 Burgers at 50+ locations!