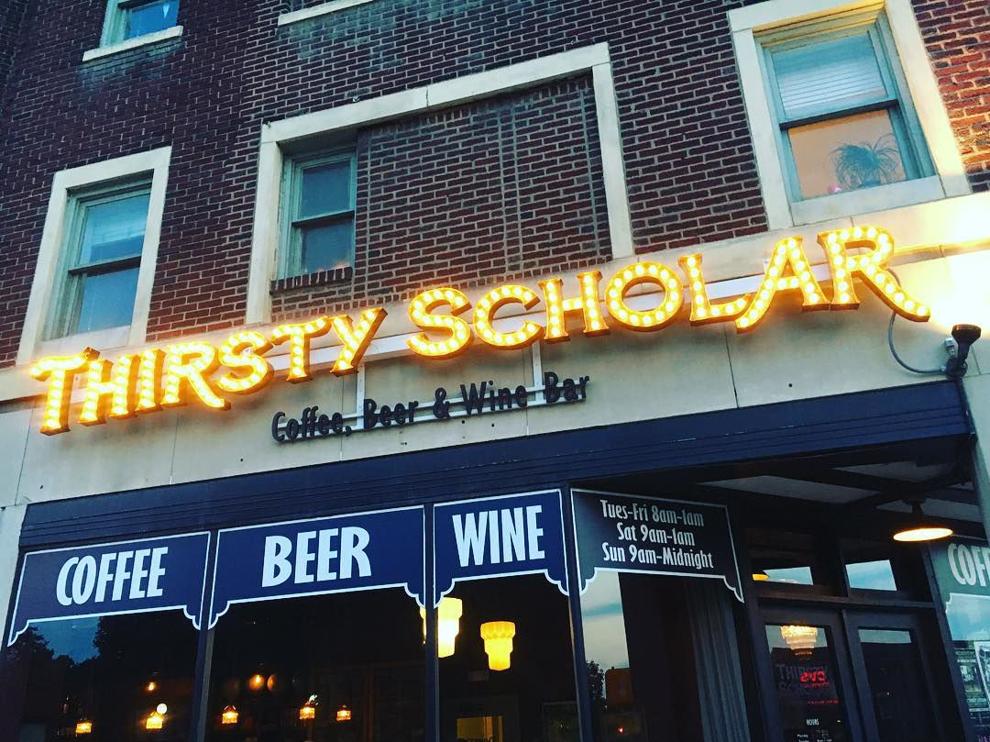 This week, two Indianapolis coffee shops announced their closings. The first announcement came from Mo'Joe Coffeehouse which is located near the IUPUI campus at 222 W. Michigan St. 
The spot, which has been a go-to coffeeshop for people in the city's Downtown area for more than a decade, recently put a sign on the door that says they will be closing forever on June 30. 
Blocks away from Mo'Joe's, another coffee shop that also runs a bar program in the evenings announced that they are closed, effective immediately. Thirsty Scholar sits at the corner of East 16th and Pennsylvania and opened in 2013.
According to employees they were given less than a 24-hour notice by co-owner Kevin Schmidlin that the shop would be closing. Customers found out from a note on the door that reads: 
"On Thursday, June 21, (just about 5 years after opening), we will at least temporarily close. Though there's a possibility that Thirsty will re-open at some unknown point in the future, for me I'm excited to say that either way whtever next chapters await, but I move on with gratitude for the new and dear friends, for how I've grown, for all the moments shared and the countless experiences for which we played host, and for being a part of our city's evolving."
Nothing has been announced as to the reasoning for the closing, but many people on social media are dumbfounded due to the space having a steady crowd. 
A GoFundMe has been set up to help the employees who lost their livelihoods with no prior notice while they search for new jobs. The page reads: 
"There are currently seven employees who's rent and variety of other life expenses need to be met within the coming weeks. If any of you have spent more than one occasion at Thirsty, I am sure you can identify the love and community that small nook at the corner of 16th and Penn held for so many. If you missed out on one last cup of coffee at Thirsty, please consider placing that money in the hands of those who would have made it for you."
As more information comes out we will update this story.