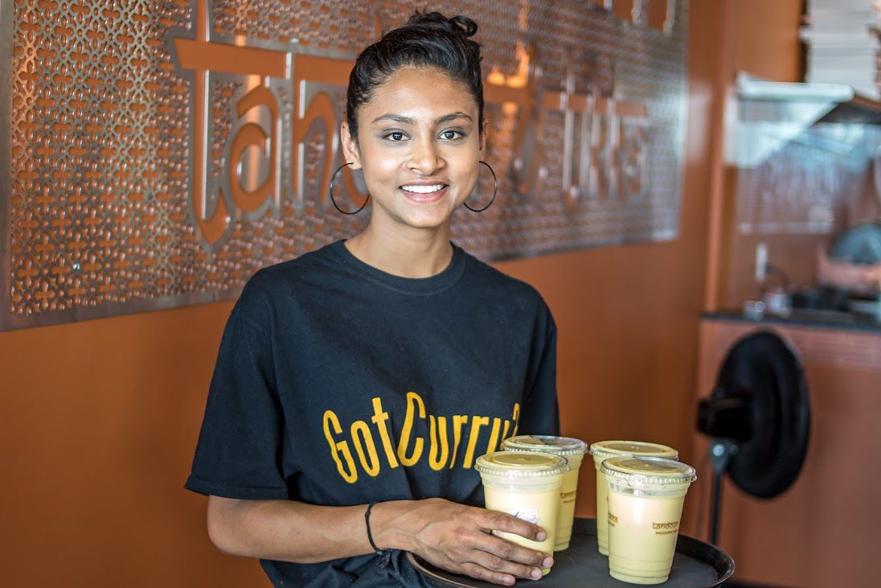 Indianapolis has no shortage of Indian food options. And while the quality of Indian food available locally varies slightly, the overall dishes and flavors tend to be very similar. This adherence to a traditional, safe menu creates a homogenous perception of Indian food lacking in both innovation and imagination.

Himan Garg is hoping to change all that with his new restaurant Tandoor & Tikka. Located at 805 W. 10th St., among the bevy of food options near the IUPUI and IU Medical Center campuses, Tandoor & Tikka quietly opened just over a month ago, ahead of the fall semester and an inevitable rush of hungry customers.

"We were hoping to be open earlier this spring," Garg says. "But the delay was actually a blessing. We've been able to open and get a good response from customers, make some adjustments to the menu, and get better—all before the big rush."

Garg is serving up what he sees as a modern interpretation of traditional Indian food, and that starts with the ordering. Think of it like Qdoba for Indian food: You approach the counter and choose the way you want your food served (sandwich, pizza, or bowl), then choose your protein, curry, topping, and sauces. All of this for under $10.

This mix-and-match approach may feel like fast food, but it certainly doesn't taste like it.

NUVO Design Manager Charlie Clark and I stopped by last Friday and sampled as much as we could before leaving stuffed and highly impressed. 

We began with a Mango Lassi, a traditional Indian smoothie of sorts made with mango, milk, yogurt, and cardamom, perfect for hot weather. Not too sweet and whipped to a velvety consistency, it's ridiculously refreshing without feeling like dessert. A more Americanized Berry Lassi is also delicious.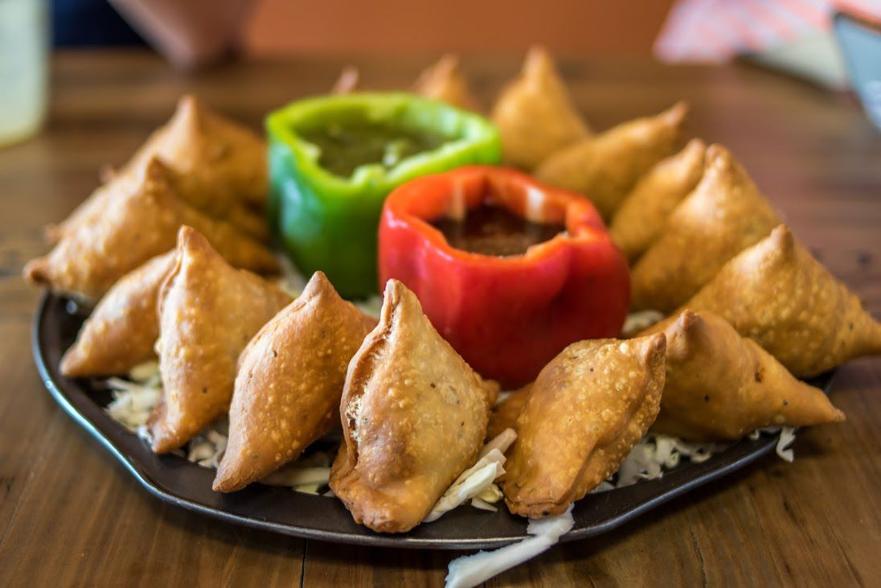 For starters, we devoured a plateful of samosas, both chicken and vegetarian. Large, piping hot, and stuffed with a perfect blend of spices, they were delicious. The vegetarian, in particular, was packed with rich spices that add layer upon layer of flavor in every bite. For sauces, we sampled both the Tangy Tamarind and Minty Cilantro Chutney. The tamarind was sweet and sour, just like a good tamarind chutney should be, and it was perfect for the hot samosas. 

And while I am no fan of cilantro, here it managed to simply enhance the flavor rather than stomping it into oblivion. The mint helps cut through the harshness of the cilantro, creating a pleasant and fresh taste that also brings out the heat of the samosas. One small quibble would be the thickness of the samosas' pastry, which was a bit too much for an otherwise perfect appetizer.

Serving Indian food as a pizza takes imagination, if not courage. With a crispy naan base, however, the Curry Chicken Pizza we had was an unexpected treat. Spicy, crisp, and covered in cheese, the result is surprisingly good (if not a little messy). Garg admits the cheese on top is wholly American, not something you're likely to find in India.

"We wanted to combine Indian and American flavors and come up with something new," says Garg. "You'd never find cheese on a curry in India, so this is definitely modern."

If experimenting with Indian pizza sounds a little more adventurous than you are interested in, don't despair. You can have your modern flavors in a traditional bowl served with rice. We tried the Masala Lamb, Tandoori Chicken, and Turmeric Ginger Shrimp and found them all to be delicious.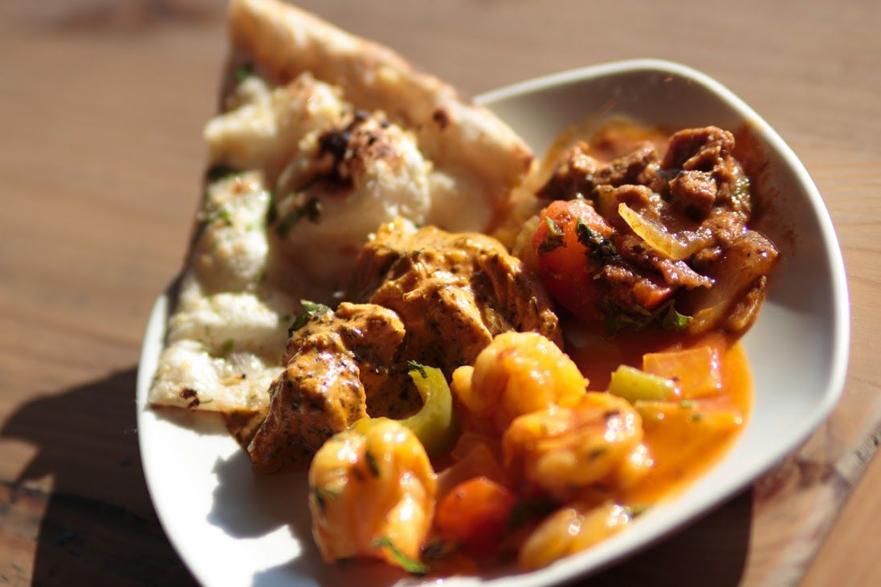 The lamb is slow cooked for at least a day, creating a tender and moist meat that has soaked up a tremendous amount of flavor. The chicken is also surprisingly tender and moist. But it was the shrimp that most impressed. When done right, shrimp is always a good choice. But Garg has taken it to an impressive new place with the perfect blend of ginger and turmeric. The balance of flavors is excellent and surprising.

While Tandoor & Tikka is bound to be packed during lunchtime once the new semester starts, it will be worth the wait. It will also be worth heading over for dinner when the crowd has thinned a bit. A pleasant, simple dining room featuring several rickshaws that have been turned into tables is an inviting space that thankfully balances a fast-food approach with sit-down dining. You'll want to linger over the flavors, and this is a comfortable spot to do it.