In a time when all concerts are canceled due to the coronavirus pandemic, Bloomington singer-songwriter Peter Oren is faced with some challenges in terms of promoting his latest album The Greener Pasture, which came out via Western Vinyl on April 24.
"This month of quarantine has been odd and uncertain," Oren says. "It's still taking a while to really wrap my head around it. I'm trying to make moves that make sense, but it's really unclear."
Oren recently caught up with our Seth Johnson for a phone interview, discussing his new album, flaws he sees in the music industry and much more. Read their full conversation below.
SETH JOHNSON: What has your life looked like in the past month?
PETER OREN: I've been laying pretty low at my spot in Bloomington. I've been getting paid from the label to do my own PR throughout this thing, so I've been able to manage to get by with that. But now as the album is coming out, I'll have to be doing some other kind of work. It's bad timing, unfortunately.
In addition to doing the PR, I've been doing a little bit of woodworking over the last couple months in my dad's hobby shop over in Columbus. I've also been gardening a little bit. So that's been it.
JOHNSON: What did you have planned prior to all of this happening?
OREN: I had a release show at The Bishop and was trying to tidy some other things up. I haven't had a booking agent for a little while. I had been working with Paradigm for about eight months. They came on with the release of the last record and tried to get me support tours. But I'm kind of in this weird position where it's not clear how many tickets I'm worth in any given market. So I'm not exactly in prime shape to book a headlining tour given that I haven't been able to get agents on board in the past few months.
So It's not like I had a crazy month lined up or anything. I was planning on looking at the fall to tour, but that's unlikely given that everything is getting rearranged in terms of booking. The fall is now twice as packed because everything is getting re-booked. Hopefully, things will happen in the fall, even if it's not me playing.
JOHNSON: You mentioned the woodworking. Is that something you've done a lot over the years, or is it more of a recent pursuit?
OREN: My dad has always kind of been a carpenter on the side. He did the timber framing for additions on the house where I grew up in Columbus, and I was a part of that as a child. So there were always wood projects around the house at my folks' place. I've just been dipping my toes back into that.
My dad's milled a bunch of wood off the property over the last few years, so he's just kind of sitting on a bunch of wood. I'm trying to do that semi-professionally to strike a balance in life and in music. It's fairly satisfying to see the end result relatively quickly. Whereas, in music, you can mess around with a mix forever. You sit on it for a year before you finally put it out. And then, it may take another year before somebody on the other side of the world emails you to tell you that they like it. There's this delayed sense of satisfaction. So I may be doing some woodworking, gardening and who knows what else to kind of balance things out.
I'm unfortunately one of those musicians on the cusp of having steady income that's reliant on a job market to be available. But hopefully, I can manage to make work for myself in the next few months, while maybe playing some live shows for people around the world on Zoom for money.
JOHNSON: I know you're quite passionate about there being more worker ownership in music. Can you elaborate further on that?
OREN: Labels are fairly problematic to me because I have fairly anti-capitalist ideals. I would rather see the benefits from work go to the people doing the work, as opposed to the people paying for the work. Generally speaking, we as musicians have more access [now] to recording ourselves and also distributing that online. So the logic behind a label these days is kind of like, "Well, you can press vinyl, and you can pay for marketing." But ultimately, you're just paying for the PR person to make his rent, and there's a lot of speculation on what something's value could be.
So it's trying to find methods of getting that passive income into the workers' hands without the need for money up front, if possible. I also feel like we'd be better off with a streaming platform that's worker owned or uses methods that values smaller artists. Because the pay rate for streaming platforms doesn't function for people who aren't getting millions and millions of plays.
I feel like there's a problem with how media in general is valued in the digital age, and that includes journalism. You could use micro-pricing on the consumer side. Instead of having a subscription through Spotify, Apple or whatever, you'd be paying for usage through that marketplace. So you'd have an environment where people pay for what they use, and the pay rate could be set on a curve that weighs frequency of use of that media.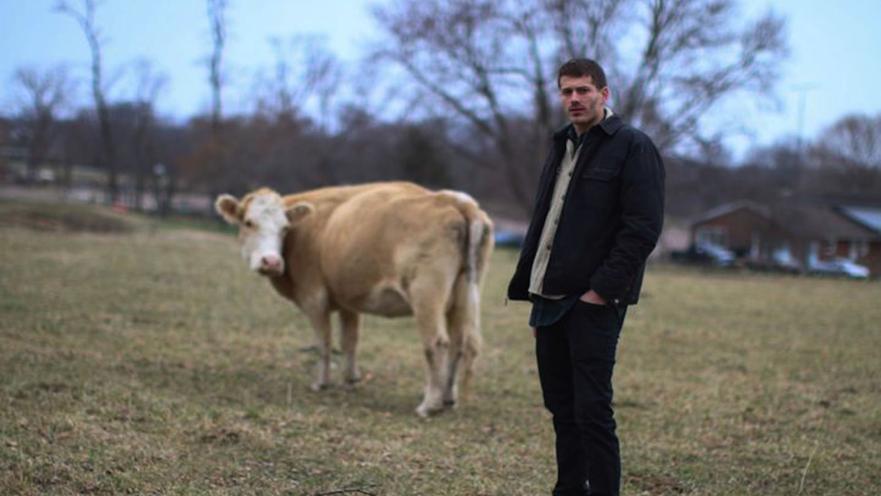 JOHNSON: When it comes to streaming in particular, what have been some of your biggest frustrations?
OREN: My record would definitely not be recouped if it weren't for that one song ("Falling Water") getting a lot of playlist attention on Spotify. So I've got that one song that gets about 10,000 plays a day, and that's turned into real money.
But when I look around at a lot of the artists I like, a lot of them don't get that kind of support. Knowing the rates that Spotify pays, a lot of smaller artists that a lot of people really love are hardly making much money from Spotify. So it just feels really problematic.
JOHNSON: Your latest album, The Greener Pasture, came out on April 24. Tell me a little bit about the process that went into making that.
OREN: I'm always writing and collecting songs, so I'm not sure which song on the album came first. But I recorded it in a cabin in Brown County last year. I hadn't really produced anything before, but I invested in some equipment and forced myself to just do it.
A lot of the ideas behind the album have to do in particular with ways in which free software and apps steer our behavior for the benefit of larger companies seeking to maximize their profit. I felt like writing about that a little bit, and I couldn't help doing a heavy-handed farm metaphor.
That passive character of a helpless farm animal is eternal, and it's not something that's going away any time soon. So I figured I may as well go hard and hammer away at that metaphor in a way. There's a Tim Cook quote that says, "If you're not paying for a product, you are the product." It's difficult to not think about that every time I use my phone.
JOHNSON: I know it's a little hard to make any concrete plans right now, but what else is on the horizon for you?
OREN: It's tough to go at the pace of a label, so I may be doing some independent releases of singles as soon as next month. I have a bunch of songs I've been working on and recording in various states of completion. I also have a couple songs I started writing with Jason Wilber last year. So we have a couple songs that we're trying to tidy up too.