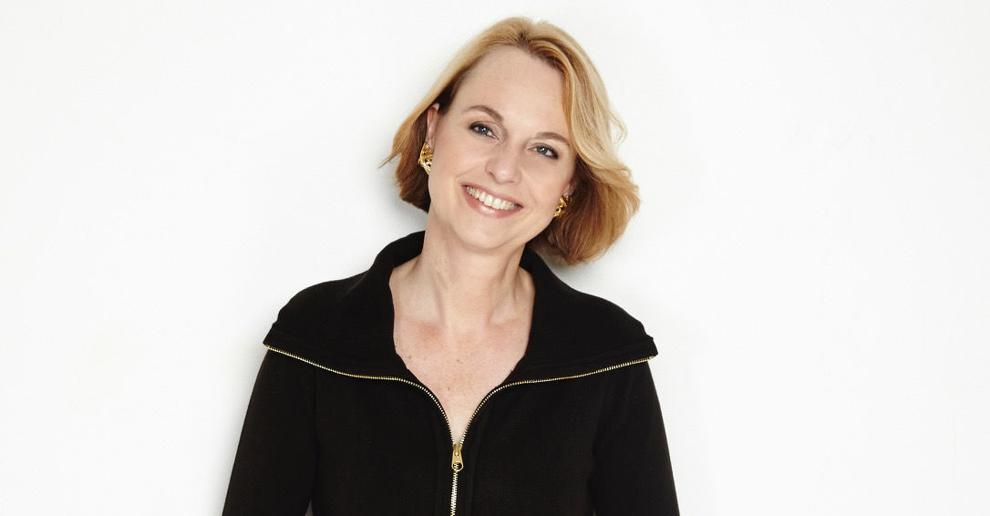 A deep love for jazz music first brought German-born pianist Monika Herzig to the United States. Since the 1990s, Herzig has been living in Bloomington, where she earned a doctorate in music education at Indiana University. While she currently holds a faculty position at the school, most Hoosier music fans know Herzig for her work off campus. 
Herzig has been a prolific performer and recording artist during her time in Indiana, releasing around 20 albums as both a leader and member of the fusion group BeebleBrox. In addition to her work on the keys, Herzig has also distinguished herself as an author and advocate for women in jazz. 
Herzig's 2011 book David Baker — A Legacy in Music is not only an excellent biography of the late Indianapolis jazz legend, but an indispensable title for anyone seeking to learn more about Indy's important jazz legacy. Herzig's latest volume is titled Experiencing Chick Corea: A Listener's Companion, an expert analysis of one of jazz music's greatest keyboardists.
But what will bring her to Indy this month its Herzig's advocacy for women in jazz. As part of Jazz Girls Day, Herzig will be conducting a free jazz clinic for girls at Central Library on Saturday, March 10. Later that night, Herzig will bring her all-star/all-woman band to the Jazz Kitchen for a concert. Head to MonikaHerzig.com for more info and register for the free Jazz Girls Day clinic at Central Library.
Jazz Girls Day is an event specifically designed to invite girls and young women into the world of jazz. It includes games, clinics, jam sessi…
NUVO: Your new book is about Chick Corea, and I get the sense that Corea has been a transformative influence on your life. In the book you mention that the first jazz piece you learned to perform was Corea's "Spain", which led you down the path to becoming a serious jazz musician. Tell us about your connection to the music of Chick Corea. 
Monika Herzig: Yeah, there's a lot of deep connections. Chick Corea was one of the first people I admired and emulated. Later I realized we even shared the same birthday. So I took that as my encouragement to move forward. In Germany I wrote my undergraduate thesis on Chick Corea in a comparison of styles with Art Tatum and Thelonius Monk. I got to meet him at a concert around that time. He was sitting at the piano and showing me things, and demonstrating the styles of Monk and Art Tatum. I had a Sony Walkman with me and I thought I'd pressed all the right buttons, but I didn't. So I don't have any records of that interaction, but I have it all in my memory. It was very special.
Right after I finished that thesis I received a scholarship to go the University of Alabama, which put me on track to trying to be a jazz musician. 
NUVO: In addition to the publication of Experiencing Chick Corea, you have a lot of excellent projects planned for 2018. One of those being the release of the album SHEroes. 
Herzig: SHEroes is the second album from my all female group; the first one was called The Whole World in Her Hands. It comes out of my advocacy for women in jazz. I've been doing this for a long time, and it's still an upward battle. There are a lot of reasons for that. Initially the environment where jazz was first performed in the Storyville district of New Orleans was not a place that women had easy access to, and it was actually a very dangerous environment.
But throughout the history of jazz, it's been difficult for women. Some of that is due to the way jazz improvisation has been traditionally taught through mentorship. Even today there are a lot of early dividers; when jazz is introduced in middle school, that's not really a time a young girl wants to step out and say, "Yeah, I'm gonna take a risk in front of my peers and make a fool out of myself trying to improvise." That rarely happens.
NUVO: So are there particular women in jazz you're paying tribute to on SHEroes?
Herzig: The concept of that project is, first, to feature our own original compositions. Because I'm putting the album together, I have the privilege of including a lot of my own compositions. But most of the others have contributed at least one piece. The idea is to hear all these different voices. I think it's important to recognize that once jazz starts adapting to a more equal representation of women, it will change the language and it will change how jazz sounds. And that's OK because jazz should be something that speaks to everybody.
So one goal is to hear those compositional voices, but I have a few other pieces that I thought fit the character of the project. We have a version of the "House of the Rising Son," which talks about that early New Orleans culture I just mentioned. We also have a version of "Ain't No Mountain High Enough." I just thought that was a really cool anthem. We can climb and we can do it! I kind of rocked this version up, and this recording was passed to the song's co-author Valerie Simpson. She wrote back and said, "Well, this is an interesting version. I never thought I'd hear my music that way, but I really like it." I thought that was very flattering.
NUVO: Finally, tell us about the Jazz Girls Day concerts and clinics you're organizing.
Herzig: In March, we will stage for the first time in Indiana Jazz Girls Day. There will be one in Indianapolis and one in South Bend. This is part of a national movement created by SF Jazz featuring mentorship, clinics, and discussion. The girls get a chance to work in combos and jam and play together. It's an all-women cast of clinicians, so it's a very safe environment. SF Jazz has been doing this for around five years, and this year we're having events all over the country. 
For this event, I'm bringing in Leni Stern, who was voted one of the best 50 female guitarists by Guitar Player magazine. I'm also bringing in Jamie Baum, who is a great composer and flautist and a Guggenheim fellow. Then we'll team up with a lot of great regional ladies such as Bethany Robinson on bass, Hannah Johnson on drums, Jen Siukola on trumpet, Janiece Jaffe on vocals, and Shawn Goodman will join us on the clarinet. Later that evening, we'll take this great band to the Jazz Kitchen for a concert.