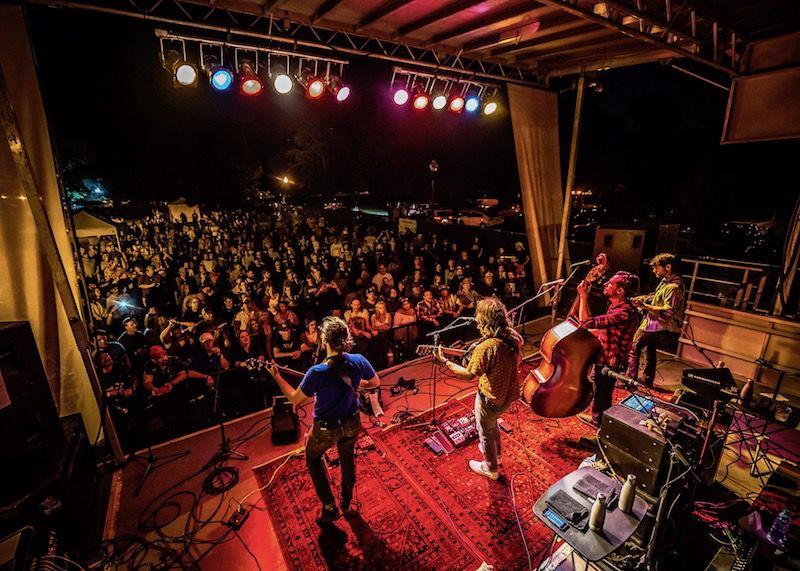 On any given night in Indianapolis, music lovers flock to venues large and small to hear their favorite artists play. Meanwhile, vinyl collectors dig through record shelves at their favorite local shop, while musicians young and old write and record songs at the studio of their choice.
There is truly no questioning that Indianapolis loves its music. Last year, in fact, Ruoff Home Mortgage Music Center sold more concert tickets than any other amphitheater in the world, according to a report from Pollstar magazine.
And now Indy Chamber, alongside Central Indiana Community Foundation, City of Indianapolis, and Visit Indy recently launched Phase I of the Indy Music Strategy, an economic development initiative focused on the city's diverse and growing music industry.
Prompted by discussions at last year's Music Cities Forum, the initiative will be advised by Sound Diplomacy—a London, Berlin, and Barcelona-based music policy consultancy and global expert in developing long-term and self-sufficient music strategies. Having worked in numerous cities around the world, Sound Diplomacy will take a close look at the strengths and weaknesses of Indianapolis' music economy, developing a strategy that helps it to thrive going forward.
"The Indianapolis region has significant music assets, including a history, community of artists, and institutions and venues, that we must include more and more in our economic development strategy," says Indy Chamber president and CEO Michael Huber. "Culture and quality of life are top priorities in today's talent-driven marketplace, and supporting the arts enhances Indy's appeal to people and employers alike."
ANALYZING MUSIC POLICY
In order to develop a strategy that's accurate and honest, Sound Diplomacy must look at Indy's music community from a myriad of angles. With Phase I in particular, the music policy consultancy will focus on the creation of a music vision for the city, followed by a regulatory assessment. As part of this assessment, Sound Diplomacy will examine current local policies and ordinances impacting music in Indy.
"We're looking at what can be done to protect music venues and cultural infrastructure from new development. So noise zoning," says Shain Shapiro, founder and president of Sound Diplomacy. "We will also be looking at the dance hall ordinance and all-ages issues."
While some may be unaware, there are local policies in place that especially impact the way music venues operate, with the dance hall ordinance being a big one in particular.
"There's a dance hall permit that originally dates back to the '50s, and then it was redrawn in the late '90s," says Jim Rawlinson, project manager on Indy Chamber's economic development team. "In the '90s, everybody said that it was aimed at the rave culture. It's this leftover ordinance that's used every once and awhile, but it's not necessarily used fairly." In addition to outdated ordinances like this, Indy's liquor laws also inhibit the potential of its music economy.
"In Chicago and Cincinnati, a venue like HI-FI could give people bracelets, and they could come in if they were 18+," Rawlinson says. "You can't do that in Indianapolis unless you have a separate room [away from the bar]. It basically makes it so that you either have to be a 21+ music venue or an all-ages venue, and there's no in-between."
Once Indy's music strategy is developed, Rawlinson believes policy improvements can be made.
"Changing a city ordinance is something that we have control over," he says. "With the stakeholders at the table, it should be something we can do."
"State liquor licensing can get tricky," he continues. "That's when you have players that aren't in the room that you have to rely on. But I think the key to all of it is just identifying the problems in the first place and having a solution in mind so that you can work towards it."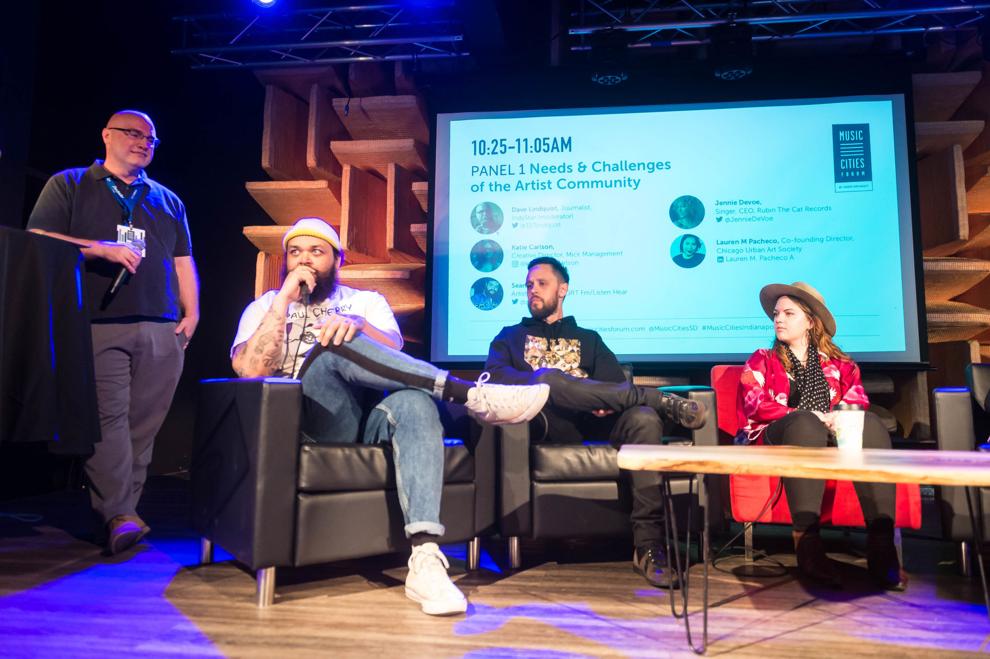 STEPS GOING FORWARD
Following this initial policy research, Sound Diplomacy will then turn to the public for Phase II, conducting interviews, roundtable sessions, surveys, and more as part of an ecological impact assessment. "Sound Diplomacy will be doing a lot of stakeholder outreach for musicians, artists, audiences, business people, and arts organizations to really build out a robust map of the city and what's happening where," Rawlinson says. "That part will be really public-facing." Work on Phase II is slated to begin this spring.
"We want as many people as possible to take part in that phase," Rawlinson says. "That's really the best way to make sure your voice is heard. We want as diverse an audience as possible."
Following the completion of this ecological impact assessment, Sound Diplomacy will then do an in-depth economic impact assessment as part of Phase III, taking a close look at the various ways Indianapolis spends money on music.
"That will track direct economic impact, like tickets sold at HI-FI, sessions booked at Postal, and records sold at Square Cat," Rawlinson says. This phase will also take a look at induced economic impact, considering things like the beverage suppliers for venues and how they benefit from serving their product at concerts.
"When you try to make the business case for why this is important and why we should be paying attention to it, that information really helps us get there," Rawlinson says.
Once all of this research has been gathered, the final step is putting together a strategy and action plan. "By then, we'll know what we can fix," Shapiro says, adding that the initiative should hopefully reach this conclusive point by year's end. As part of this last step, a marketing campaign will also be devised, so that the city can better express its music culture to the rest of the world.
"We don't do a very good job of talking about what's going on here to people outside of Indianapolis," Rawlins says. "It's not just music either—it's our whole city. We don't like to talk about ourselves too much."
"We'll use the information and the conversations that we've had through the whole process to determine what 'Indianapolis music' is, whether that's a genre, multiple genres, a state of mind, or whatever," he continues. "We'll take that, and then start to formulate a marketing plan for how we talk about it outside of the city."
To date, Shapiro has worked in countries all across the world, helping them to develop strategies like this one. "In Vancouver, the city committed $300,000 of new money to setting up a music office and investing in music infrastructure," he states as a recent example of his work. In addition to Vancouver, other cities he's had a hand in include London, New Orleans, San Francisco, and more.
In reflecting on the Indy Music Strategy initiative overall, Rawlinson believes it will put Indianapolis one step ahead of cities without a music plan.
"It's been in the last five years that this has even been a thing people started taking seriously," Rawlinson says of the music strategy movement. "I'm excited to be at the front of it."
To stay informed on the Indy Music Strategy initiative, visit SoundDiplomacy.com/Indianapolis.