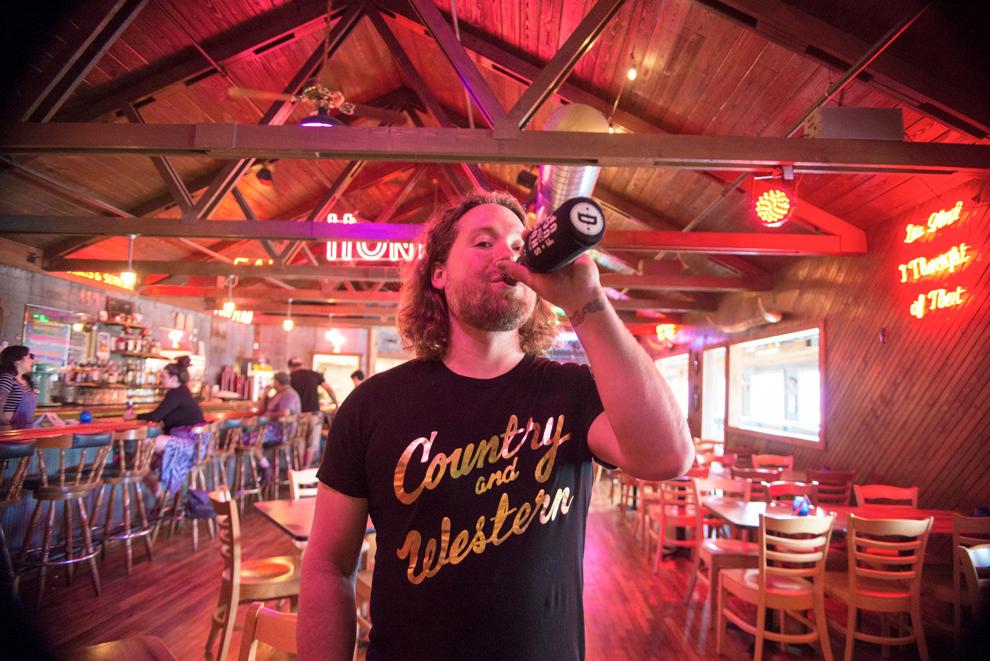 Country music has always served as a soundtrack to Dustin Boyer's life. As a child, he even remembers being at his grandparents' house and hearing it playing on a record player in the background. Now, the longtime honky-tonk fan is fulfilling a dream as the owner of Duke's, a bar on Indy's Southside that's dedicated to keeping the legacy of classic country alive.
"We don't like pop country here. We like real country," Boyer emphasizes to me one summer day in his bar.
In referencing "real country," Boyer is referring to pioneers of the genre such as Hank Williams and Merle Haggard, as well as more recent outlaw country stars such as Chris Stapleton and Sturgill Simpson. While it may seem a bit unusual, the classic country sound has had a bit of a resurgence in recent years, both locally and nationally. Next Friday, June 8, for example, Texas' Mike and the Moonpies will make their way to Duke's for a freewheeling evening of music. And on Saturday, June 9, Pendleton native Alex Williams will grace the venue's stage, treating listeners to a set of neo-traditionalist country tunes.
Located in what once was the Ice House, Duke's is a bit of a bucket list accomplishment for Boyer, who was formerly the operations manager at Sun King Brewing. "I always had a dream to open a honky-tonk," he says. In fact, before the Ice House even closed, he was imagining how great the West Street spot would be as a traditional country bar.
"I was out riding bicycles with my buddy one day, and we were on this side of town," he says. "We pulled in here, and he had never been in here when it was the Ice House. I was just grinning ear to ear because I couldn't draw a better picture of what this honky-tonk needed to look like."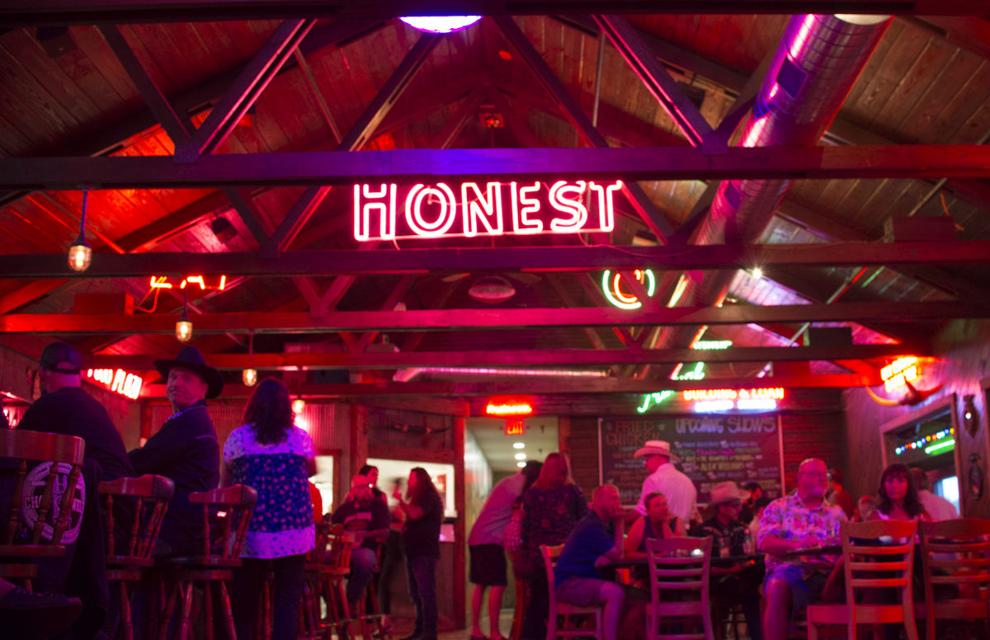 The very next day, Boyer read in the newspaper that the Ice House would be closing its doors and was looking for a buyer. Next thing you know, he began to inquire about taking over the space from former Ice House owner Mark Stahl.
"I came in here every day, and I told him that I just needed a little bit of time, [that] I'd get my shit together and come buy his bar," Boyer recalls. "That went on for like 30 to 45 days. I finally got my shit together, got some people to back me, and here we are."
In coming up with a name for the bar, Boyer had no choice but to name it after his grandfather. "My grandfather's [real] name was Hayes Boyer," says the Duke's founder. "But ever since he was a little kid, his best friend couldn't say his name, so he just called him Duke. So he was Duke to everybody until the day he passed." With this name chosen, it only made sense for Boyer to make the bar's logo a tribute to his grandfather as well.
"The logo came from my grandfather's belt buckle," Boyer says. "Once he passed, that was what I got. If you look at the logo, it's the belt buckle I wear every day. When I got it, the leg was missing off the eagle, so that's why it continues to be missing on our logo."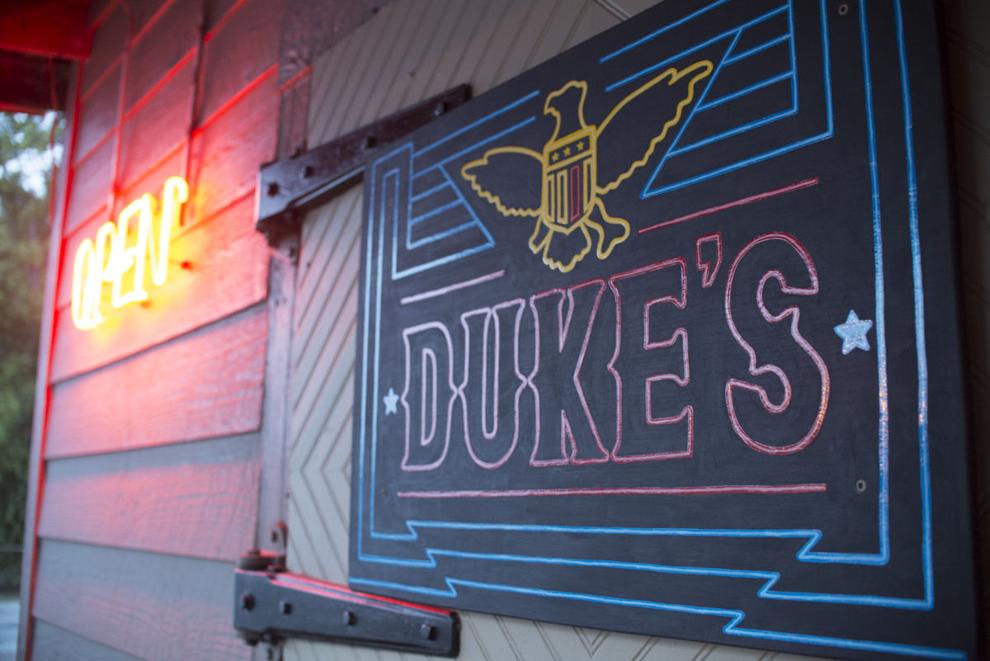 As far as the building is concerned, Boyer has made a few minor changes, with perhaps the most notable being the addition of a stage. As for the atmosphere at Duke's, he had a very laid-back feel in mind. "When I opened the place, I wanted you to just feel like you're in my house—just something real comfortable," he says. For this reason, the Duke's menu is very humble, with a lunch menu that features items such as mac and cheese, tots, and a roasted pork sandwich. More notably, the bar only has one entre option for dinner: fried chicken. Why so simple, you ask? The answer makes more sense than you think.
"I knew that there would be nights where I would be here alone running the bar and the kitchen," he says. "When I bought the Ice House, it had a pressure fryer in it. So I just honed in and worked on my fried chicken recipe, and that's all we do [past 5 p.m.]."
No need to worry, though. The fried chicken is delicious, and the rotating side options are equally tasty. (At the time this story was written, the three rotating sides were a fried brussels sprout salad, spicy mac and cheese, and a tater tot waffle.) Similarly, their beverage options are modest as well, with options such as highballs, canned beers, and Lone Star (their No. 1 seller) in bottles.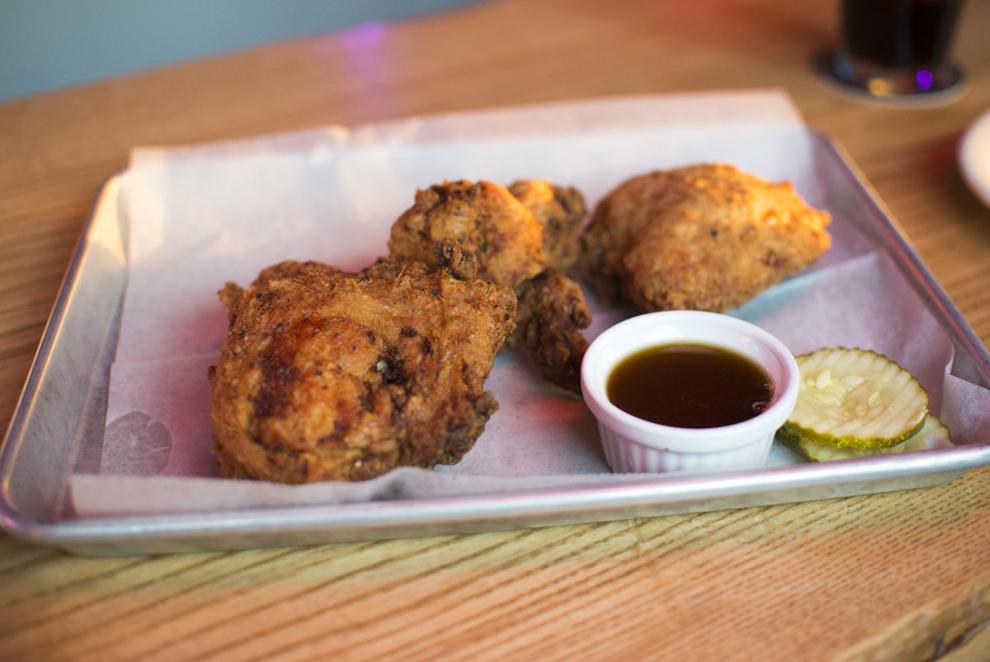 Not Your Grandpa's Music
Local honky-tonk veteran Gideon Wainwright remembers the exact date that he bought his first guitar: Oct. 18, 1986. Initially, the Indy resident of over 20 years started out playing the blues. That was until he met the man known locally as Hank Haggard, of course.
"He [Hank Haggard] was just like, 'Oh, you play? I've got a gig this Saturday. Bring your guitar,'" Wainwright remembers. "I had no idea what I was doing, so I was just playing blues licks over country [laughs]. Then, after a couple of months of playing with him, I was hooked."
For Wainwright, much of the same things he loved about the blues were present in traditional country music. "It's about the human condition," he says. "It's raw. It's about love and loss and hope and all of the things that make being human a beautiful thing." When he first started playing traditional country locally, Wainwright admits there wasn't a whole lot of it around. More recently, however, he has seen an upswelling of honky-tonk acts popping up, both here and elsewhere.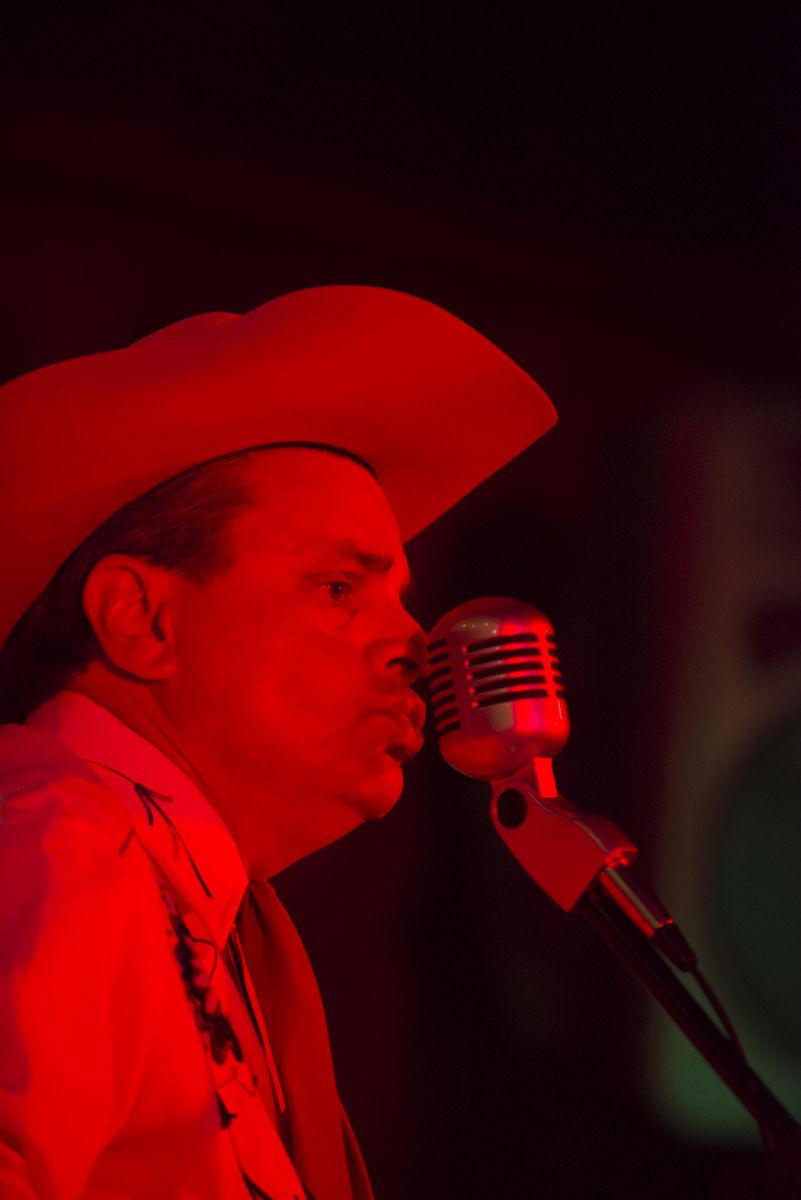 "I'd say it's definitely on the rise," says Wainwright, who plays locally with his band Gideon Wainwright and the Constitution. "Four or five years ago, maybe not even that long ago, I was in one of two actual hardcore country bands. Those were Hank Haggard and Stockwell Road, and Will Stockwell was kind of on a break at the time. So there was really only one hardcore country band that was playing nothing but traditional country music."
Now, there is plenty of local honky-tonk music to choose from. In addition to Hank Haggard and Stockwell Road, which are both still grinding, the current list includes groups such as Alexander-Lee McQueen and Thee Vatos Supreme, The Cold Hearts, and The RoundUps, among others. Wainwright hopes to encourage even more local musicians to jump on board the country train, as he is now helping Duke's out with their booking.
"I think the first order of business [when I started to help with booking] was to get locals established," Wainwright says. "We're really trying to develop a country music community around Duke's."
Having already built a solid foundation of local honky-tonk acts consistently playing in the bar, Duke's has started looking nationally for talent, and they've had a lot of luck early on as well. Notably, the bar has booked Chuck Mead and His Grassy Knoll Boys for July 13. Looking farther on into the horizon, they have also confirmed Dallas Moore for a Nov. 3 show.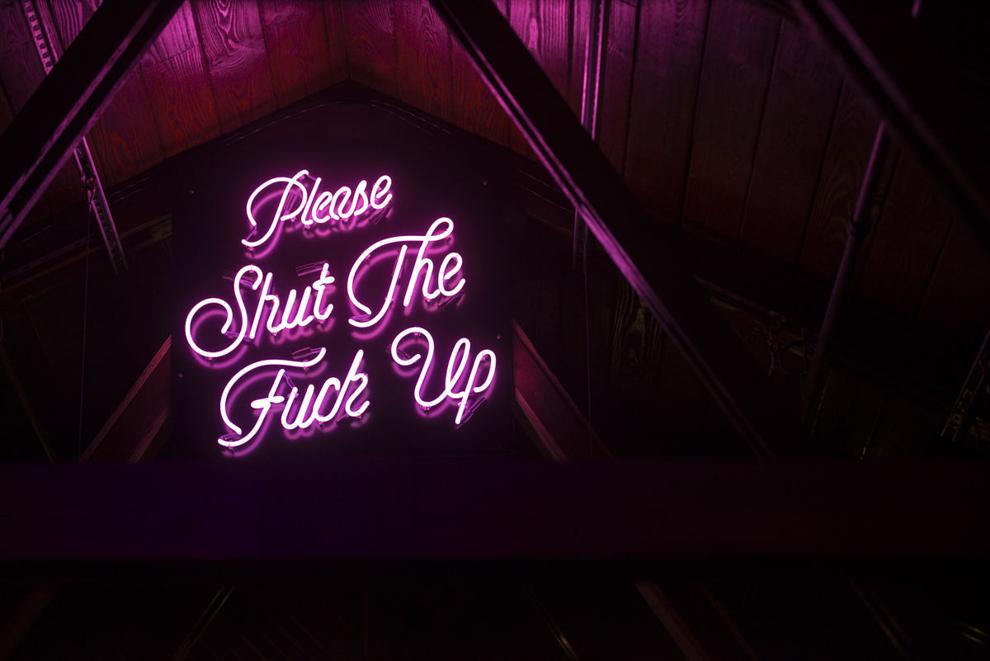 Although it's still early in its existence, Duke's is already starting to draw people young and old from nearby neighborhoods such as Fountain Square and Garfield Park into the bar. With it only being a stone's throw away from Downtown, the hope is that even more folks that are curious will venture down to the Southside bar.  
"We've got all these new people coming in here to see the place that had never stepped foot in here one time," Boyer says. "People are just loving country and our new heroes, like Whitey Morgan, Cody Jinks, and Sturgill Simpson. Everybody like that is actually driving back the point."
Back when he originally heard about Duke's opening, Wainwright remembers being ecstatic. "Literally, my reaction was, 'Fuck yes,'" recalls the local country fanatic. With the early success of Duke's, it would seem that he's not alone in this sentiment.
"What I've heard is, 'It's about time. Indianapolis needed a place like this,'" Wainwright says. "I think there's a lot more love for traditional country music than what a lot of people would think. It ain't just your grandpa's music. It's for everyone."