In a time where major cities like Los Angeles and New York rule the U.S. music market, it may come as some surprise to hear that the humble town of Richmond, Ind. was once a sacred hub for American song, ranging from blues to jazz to country.
Much like Indiana Avenue and its oft-overlooked jazz legacy, Gennett Records (pronounced jen-ette) isn't something Hoosiers learn about in history class, despite its cultural impact. During the label's 1920's heyday, however, Gennett Records welcomed legendary artists like Charlie Patton, Hoagy Carmichael, Louis Armstrong, and more to its Richmond studio while also distributing groundbreaking American music to global audiences.
"There are a lot of things that are really interesting about Gennett, but the one that rises above them all for me is the music that was recorded there and the way in which it's had ripple effects into the present, inspiring the music that we listen to and enjoy today," says Danny Gonzales, director of exhibitions research at the Indiana Historical Society. "Even if you don't know a single name that recorded at Gennett, it impacted the music that you listen to. It influenced your life in an important way."
Running through August 2021, You Are There 1927: Gennett Studio is an immersive exhibit at the Indiana Historical Society aimed at educating the public on Gennett Records and its overall impact on music history. In addition to a recreation of the original Gennett Studio, visitors will find historic artifacts, images, and more in the exhibit, including the first recording of Hoagy Carmichael's "Stardust" and a telegram sent by Gennett's studio to Gene Autry.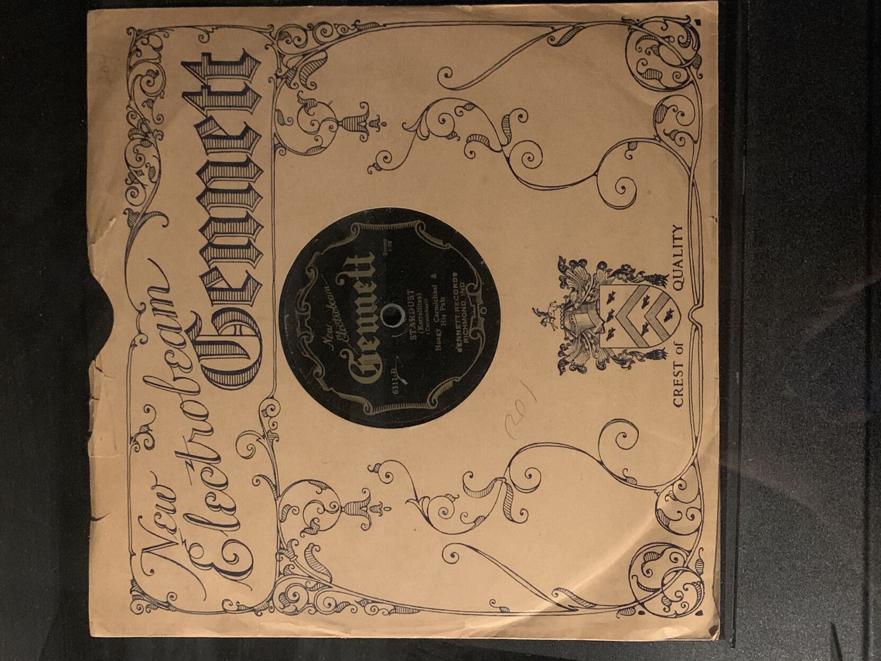 Birthed out of the Starr Piano Company, Gennett Records had its first release in 1917. With competition from the "Big Three" U.S. labels (Columbia, Edison, and Victor) at that time, Gennett quickly realized it would need to service a niche market if the company were to succeed.
"They realized at some point they couldn't compete with Victor, Columbia and Edison," says Kyle Barnett, music historian and author of Record Cultures: The Transformation of the U.S. Recording Industry. "So they thought, 'What do rural whites want to hear? What do rural Blacks want to hear? What do people in the Midwest or the South want to hear?' They were trying to market to these niche audiences."
With these audiences in mind, the label began recording and releasing a wide range of styles, including blues, jazz, gospel and "hillbilly," which would now be referred to as country.
"They managed to capture innovators in American popular music across the board that left a lasting impact before any of those performers and musicians were fully recognized for their contributions — especially in jazz," says Elizabeth Surles, current archivist at Rutgers University Libraries' Institute for Jazz Studies and former Starr-Gennett Foundation director. "They took risks and recorded performers who they thought would be successful before other labels found out about them."
For good reason, Gennett Records is particularly revered for their contributions in the jazz genre. While the Big Three labels had been releasing jazz prior to the label's existence, Gennett really paved the way for what we hear in jazz today, explains Gennett Records researcher and Middle Tennessee State University professor Charlie Dahan.
"Whenever we see the evolution of a new genre of music, we usually start in the raw underground. And then, as it becomes more popular, the major labels get a hold of it, suck the life out of it, and it becomes pop-punk, pop-metal or pop-R&B." Dahan says. "With jazz, the reverse happened. What came out first was the pop stuff. It was music being composed by professional songwriters on Tin Pan Alley, and it's being called jazz. Again, what's being recorded between 1917 and 1923 is all white."
He continues, "It isn't until a 1923 session [at Gennett Records] with King Oliver's Creole Jazz Band, which is Louis Armstrong's first recording, that you really start to hear the original music from New Orleans. The syncopation, the improvisation, the less composed."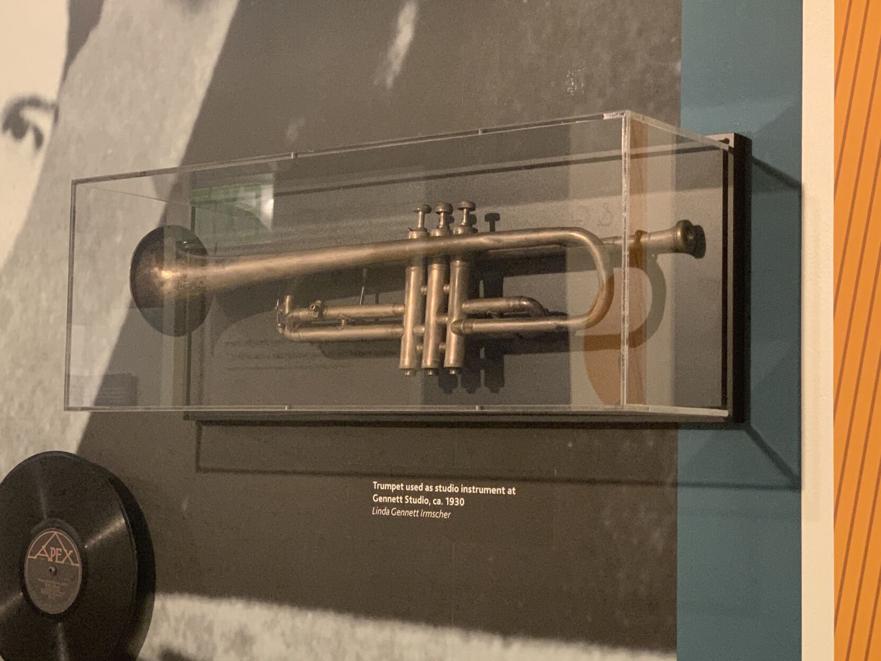 While Gennett Records is most recognized today for its jazz contributions, it's also worth noting the label's significance when it comes to other American genres as well.
"Obviously, the jazz recordings are probably the best known and probably the most significant overall," Surles says. "But there's so much that people don't know about the other artists who recorded there. You could argue the earliest country music was recorded at Gennett. And the first white gospel record was definitely recorded at Gennett. People aren't as aware of stuff like that."
Like many other smaller labels of its kind, Gennett Records was not able to make it through the Great Depression, especially after the invention of radio. "The great thing about radio was you only had the initial investment, and then your software was free, as long as you had electricity and whatever it took to get the program," Dahan says. Now nearly a century later, however, record collectors still pine after Gennett Records releases.
"Some of the stuff became legendary," Barnett says. "Like, record collectors now will spend thousands of dollars for some 78" that somebody made in an afternoon and maybe got a meal, a train ticket, a couple bucks and a bottle of whiskey for."
Beyond these collectors' items, the impact of Gennett Records still carries on, whether it's widely celebrated or not.
"I think they ended up making this argument without even needing to —that the whole of the American people and the whole of American culture is important," Barnett says. "It was certainly not the main goal because the first goal was making some money. But I do think, to varying degrees, they ended up contributing to this larger cultural dynamic, where they ended up cataloging this huge swatch of American culture in a speculative way. But in doing so, they ended up creating this amazing catalog of the American experience. That again, I don't think was the primary motive, but it was a beautiful outcome."
All images courtesy of Linda Gennett Irmscher