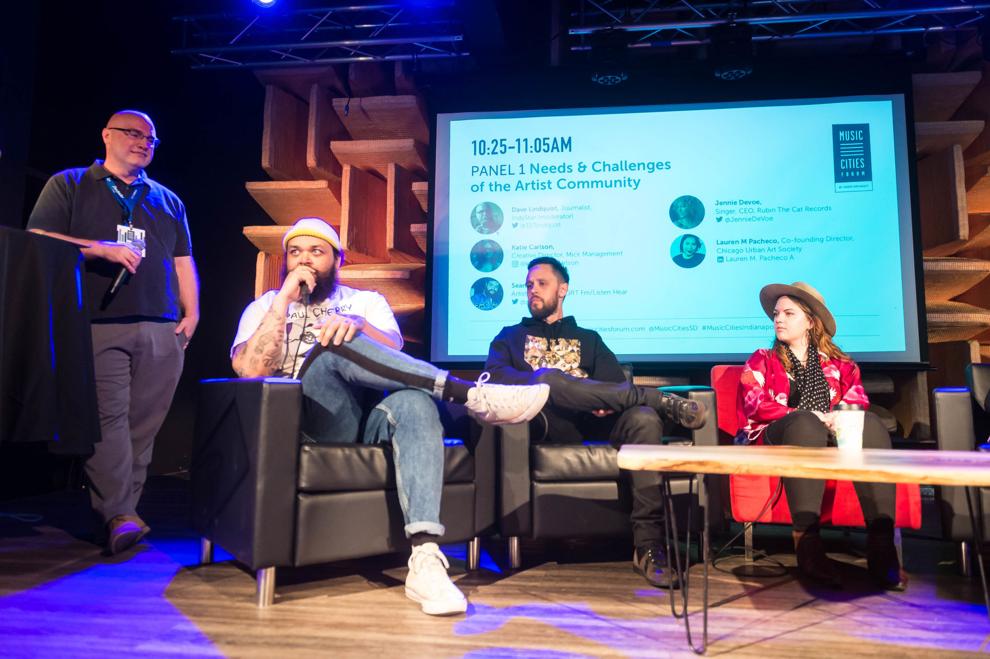 Indianapolis has a rich music culture that dates back decades. From the jazz boom on Indiana Avenue to the current swell of hip-hop talent, the city has always been a place for artists to hone their craft. The city's venue-scape has a lot to offer as well, whether it's a historic club like The Vogue or a budding new one like HI-FI.
Although we may have all of these pieces, it has recently been pointed out that our city has never really had a "music plan," per se, or a strategy for making music part of the heart of Indianapolis' identity and perception.
With this in mind, Josh Baker, owner of Do317, HI-FI, and MOKB Presents, wanted to get a conversation started. This is why he teamed up with Sound Diplomacy and Indy Chamber to bring the first U.S. Music Cities Forum to Indianapolis last Tuesday, gathering local musicians and city leaders into the same room for a day of productive conversation on Indianapolis' future as a "music city."
"I think for me, the biggest thing was we just got everybody talking together, which hasn't happened in a long time," Baker said. "I think just by getting everyone on the same page and in the same room talking, we've created a little bit of traction and excitement, which is what I really hoped to do."
Over the course of the event, a myriad of Indy-centric music topics were discussed by everyone from rapper Oreo Jones to Thomas Cook, who is Mayor Joe Hogsett's chief of staff. From needs and challenges of the artistic community to the role music plays in tourism and economic development, the forum featured several engaging panel discussions, as well as a roundtable discussion at the end to put a cap on all that had been talked about throughout the day.
"Indy is at a unique moment in time to reflect on our great and under-celebrated musical heritage, amplify the current incredible talent and assets, and chart out a strategic course to grow both our music culture and industry in a way that is inclusive and enriches the lives of our citizens," said local arts advocate Michael Kaufmann, who has a history of cultural entrepreneurship, city building, and artist management.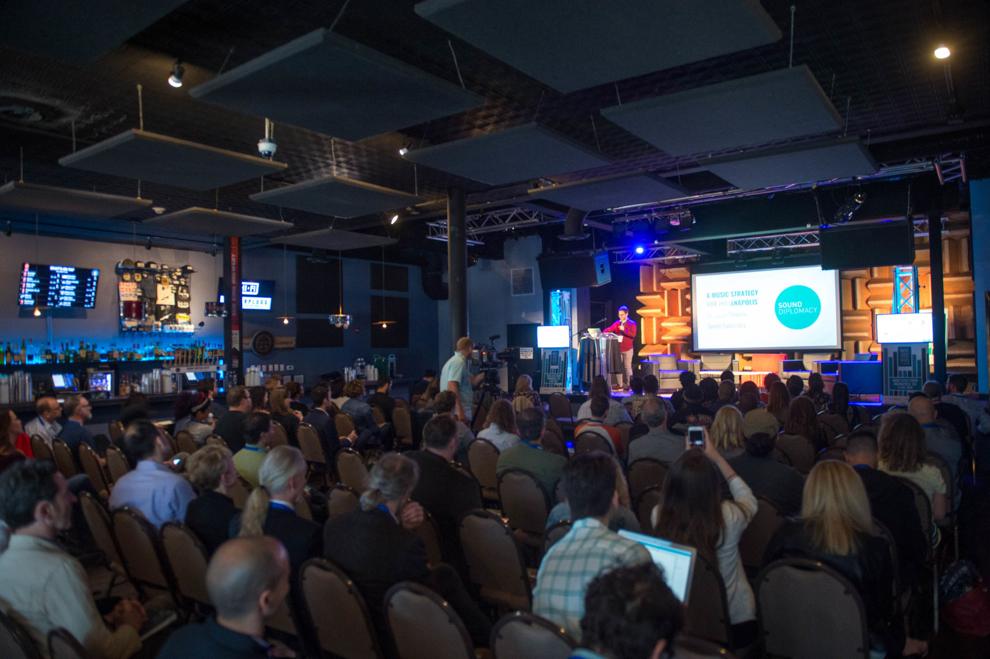 Throughout the event, several obstacles were discussed in regards to Indianapolis' growth as a music city. In particular, four key issues came up again and again.
No. 1: How Indianapolis Is Presented
"One [key] is a greater focus on music in the way that the story of Indianapolis is presented to various audiences, both within our city and externally," said Michael Huber, CEO of the Indy Chamber. Also a musician in his spare time, Huber explains that talent is really No. 1 when it comes to Indianapolis and how it can compete with other cities' economies.
No. 2: Outdated Liquor Laws
"Our subject-matter experts from other cities started to identify some unique hurdles that exist here to music venues being successful," Huber said. "A lot of those revolve around what some people consider to be outdated liquor laws." With this hurdle, it is especially key to look at and hopefully adjust the current disincentives that keep music venues from fully thriving.
No. 3: A Lack of All-Ages Venues
"[Creating] more opportunities for young people to really get hooked and start coming out and seeing music at a young age, rather than staying home and playing video games, is really, really important," Huber said. Similar to the liquor-law issues, this obstacle is tied to barriers that may currently be in place.
No. 4: A Lack of Cross-Pollination Across Genres
"There needs to be more cross-pollination across our great institutions, like the Indianapolis Symphony Orchestra, the rock/roots community, and the jazz community—all of which have really deep roots," Huber said. "In saying that, I don't want to denigrate the people in the city who have been building those bridges for decades. But I think we need a much greater mainstream push to try to bring those different communities together."
Going forward, Huber hopes to keep the conversation moving on these issues and more. "Those [four] are all complex to tackle, but it does start to give us a sense of direction," he said. In looking at all the city already has in place music-wise, he's optimistic on where we are headed.
"One thing that's exciting coming out of Music Cities is you can see the pieces of the puzzle all there—it's just connecting them," Huber said. "So it's not as if we need to create something new. It's just having a better awareness of the significant aspects that we have and having a much more unified effort to build bridges and connect those dots."