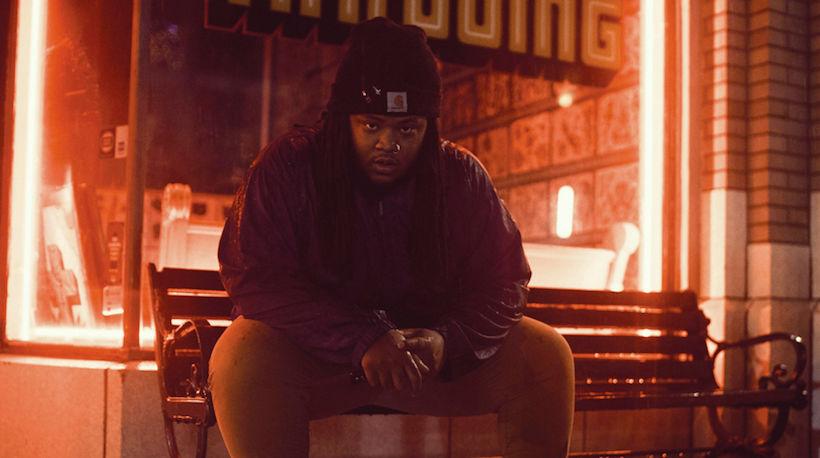 Indianapolis rapper Mula Kkhan isn't afraid to test the waters. Rather than simply playing shows in Naptown, the 27-year-old emcee has taken his talents all over the U.S., performing in major market cities like Atlanta, Chicago, and L.A.
"It all comes back to being social," says the independent Indy rapper. "Submit your music to out-of-state blogs or reach out to people. I think it's easy. I just think a lot of artists don't think to do that."
Known for his alternative trap sound, Kkhan certainly has a catalog of music to back himself up. After making noise with his previous two projects (Kkano and Kkharma), Kkhan will unveil his latest album this Halloween. Fittingly titled Inferno, the darkly tinged full-length features 13 scintillating songs marked by Kkhan's relentless approach to rapping.
From a young age, music has been a part of Kkhan's life. In fact, he admits his father played a part in him going down the path he's now on. "My dad Larry was a DJ," Kkhan says. "He played a strong role in my love of music and me wanting to pursue it." In high school, Kkhan linked up with Brandon Jones. Ever since, the two have worked together on projects, while Jones has also started up the Circle City Battle League on his own time.
"I started rapping my sophomore year of high school when I met my homie, who still engineers for me now, Brandon Jones," Kkhan says. "He would be on me about coming over to his house after school to record."
As he began sharpening his craft, Kkhan also learned the importance of self-promotion, which has helped him find success outside of Indianapolis. "My homie Dustin Laney would be on me about promotion," Kkhan says. Overall, Kkhan's rap career to this point has been a constant grind.
"I'm not expecting it to be handed to me," Kkhan says. "Being in the scene, you need to get out and be social. People need to get to know who you are as a person and what you're about. People want to put a face to the music."
Eventually, Kkhan would also link up with Indianapolis rapper Baby Ebony (formerly known as Dose). From the get-go, the two have bonded over their mutual drive to succeed. "Our goals are the same," Ebony says. "Our drive is the same. He's the first person I've met that is as dedicated and driven [as me]." The two now regularly perform alongside each other as part of a potent hip-hop duo known as Switchblades. "The stuff he makes now is very melodic and vibe-y," Kkhan says of Ebony. "I'm kind of the opposite, so that's another thing that drove us together."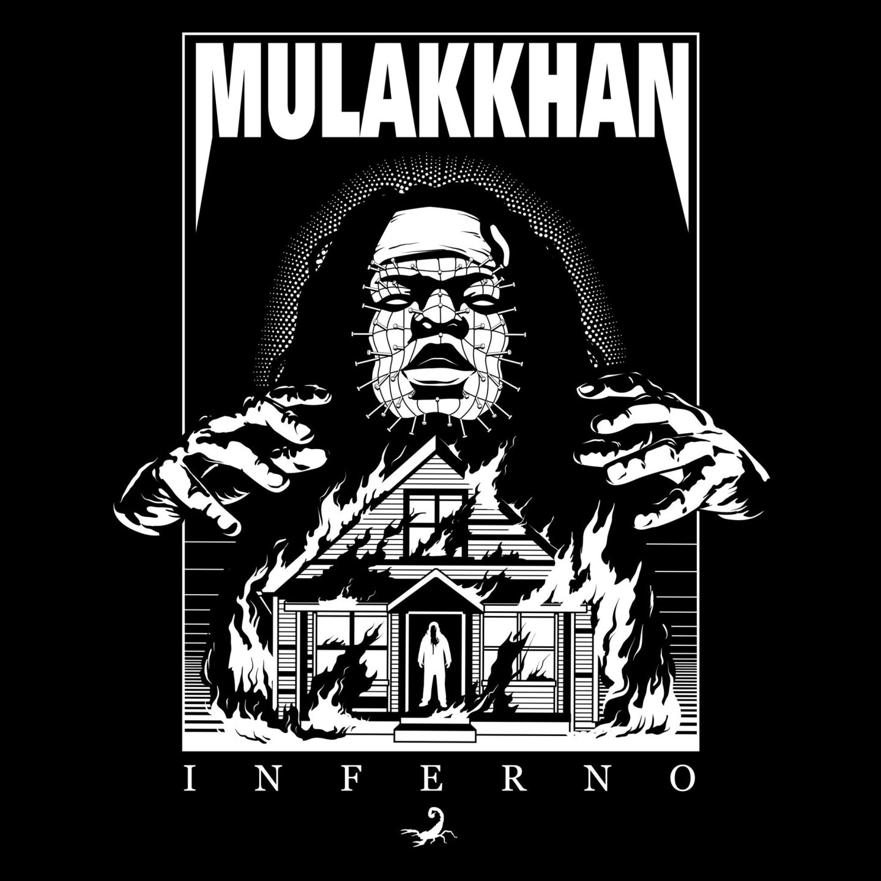 Inferno marks yet another step in Kkhan's evolution as a hard-hitting rapper. A project that's been several months in the making, Inferno is a release made with Halloween in mind. In order to give the album a more sinister sound, Kkhan teamed up with several producers, including Suni Vega, NBOMe, Millz Gold, Ruhis Fortne, and GENSHIN.
"I was just trying to make something that was more Halloween-themed and a little darker," Kkhan says. "The thought had been around for two years, but I didn't really get to put it in motion until early 2018."
In addition to regularly spinning around the city, William "DJ Shaw Shank" Shaw is also now the DJ for Kkhan and Ebony's Switchblades performances. A well-versed hip-hop scholar, Shaw is a big fan of Kkhan's cutthroat approach. "His music is some of the most abrasive and genuinely unapologetic rap I had heard in a long time—not even just out of Indy, I mean period," Shaw says. "Lots of rappers try to sound hard, but Mula's tracks sound like he's actually punching you in the face."
In recent months, Indianapolis has produced several other notable hip-hop releases, including new projects from Baby Ebony, Diop, Double A, Peteyboy, Pope Adrian Bless, Sirius Blvck, and Skypp. Mula Kkhan's Inferno continues this impressive stretch of Indy releases—a stretch that Shaw thinks will go down in Naptown rap history.
"2018 has been the best year for Indianapolis rap period," Shaw says. "No offense to those that came before us, but the volume and quality of music coming out of the city is the highest it's ever been. I feel blessed to be a part of it."