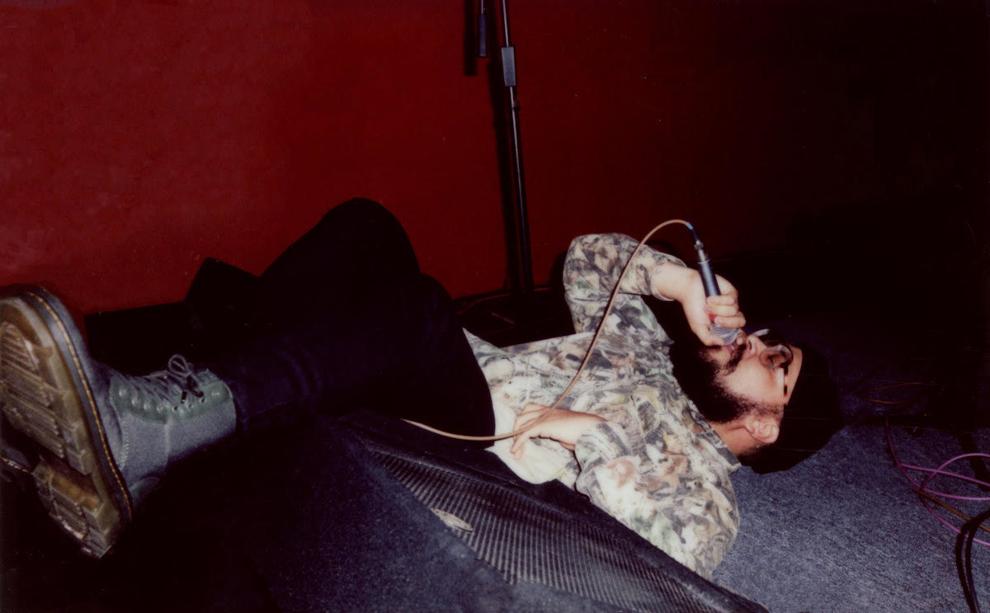 Over the course of his storied music career, Indy hip-hop troubadour Sean "Oreo" Jones has rapped about everything from Reggie Miller to the Fountain Square Family Dollar. With his latest album, however, Jones turned a new experimental page, embracing solitude the only way he knows how.
"I was pretty much in isolation at that point of my life," says Jones, reflecting on when he first started writing music for a project he would later call Michael Raintree. "I locked myself in my room. I was going through a really gnarly transition. Writing hip-hop wasn't really inspiring, and it didn't scratch that creative itch for me."
On Saturday, Jan. 19, Jones celebrates the release of his debut full-length as Michael Raintree, headlining a lineup at the White Rabbit Cabaret that also features Parris LaDame, White Moms, DEHD (Chicago), and DJ Gabby Love. Being released via Indianapolis-based tape label Medium Sound, the album is aptly titled Through the Depths of Hell I Picked Up the Phone, and it features contributions from Hanna Benn, Mark Tester, David "Moose" Adamson, Harry Otaku, and Sirius Blvck.  
Michael Raintree's roots date back to the winter of 2016, during a time when Jones was living by himself. "I had an extra room in my house on Spruce Street in the Square, and I would just write crazy stuff," Jones says. "I essentially just started with a metronome click, and then would add different pieces to the puzzle." By this time, Jones had been playing in the band White Moms for a hot second. Nevertheless, he admits his music knowledge was limited, and it still is to this day.
"I honestly don't have any musical training," Jones says. "I feel like my ear is my guide. If I looked at a keyboard right now, it'd take me a minute to tell you what key is what key, but I can navigate the sound for sure. That's the irony of it all."
After writing song after song, Jones started picking up on a pattern that strung through each composition.
"I realized I was creating this concept and this idea, and the tone of the sound reflected my mind and what I was going through at the time," he says. "As I progressed and kept going, there was also this weird vulnerability and beauty to it all."
When it came time to record everything, Jones teamed up with Mark Tester (Burnt Ones, Caldwell/Tester, Creeping Pink), while also calling upon Hanna Benn for some vocal contributions. "Before she moved to Atlanta, I sent her the drafts of this Raintree record, and she was feeling it," Jones says of Benn. "I was like, 'Yo. Before you go, come to the studio and drop some textures on the record.'" Ultimately, Jones feels that Benn meshed well with the vibe of Michael Raintree.
"I felt like the sound I was going for fit in the pocket of her realm because she's very cathedral," Jones says. "Her sound is very spacey, atmospheric, and meditative, and that's the vibe that organically happened with the creation of this record."
After going the Michael Raintree route, Jones also participated in a temporary residency at Central State, where he took his sound exploration even further. "I always had an idea of taking my music and having it notated for strings," Jones says. "Being at Central State, I thought that was the perfect idea—to figure out how I could do that and take advantage of that 1899 space." With the help of local composer/percussionist Rob Funkhouser, Jones was able to make this dream a reality, performing a show alongside the DEOC string quartet (with help from Brian Allen on bass and Mark Tester on synth).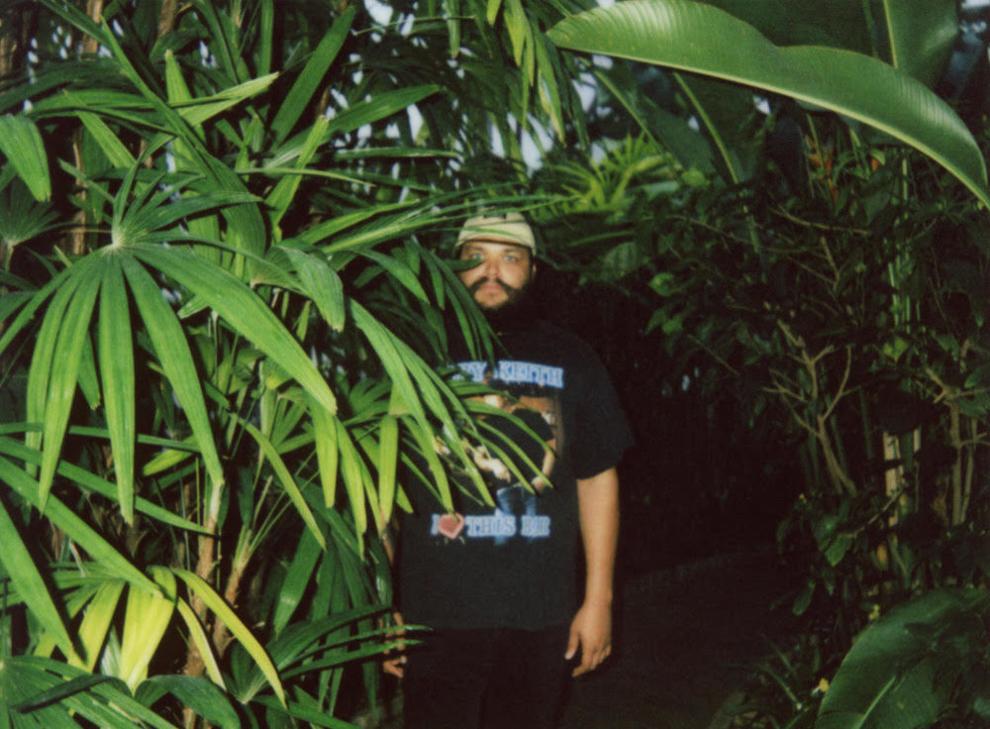 "I hollered at Rob, and he came through," Jones says. "It was just me playing the notes, and then, him notating them to a quartet. That was how A Prisoner Within the Mind [the name of his Central State production] happened."
In the near future, Jones will release video footage from his A Prisoner Within the Mind performance. A return to hip-hop is also on the horizon as well.
"With this project [Michael Raintree], I feel like people are thinking I'm done rapping, but I'm not done rapping," Jones says. "This record was just therapy and a way to keep creating. This is just another saga in the Oreo Jones book."