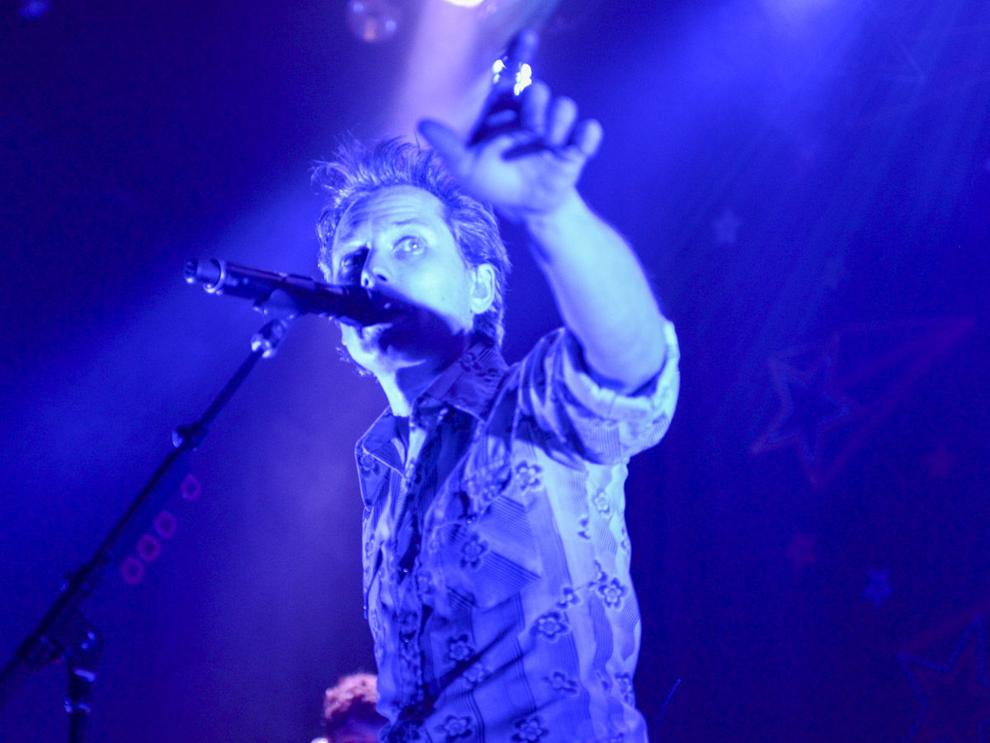 It's been a packed summer of stellar concerts in Indianapolis, but Friday night's Franz Ferdinand show was definitely one I was very much anticipating.
Nights before the Melvins and Jon Spencer made their way to the iconic Broad Ripple venue, Franz Ferdinand headlined an evening at the Vogue, which was overflowing with energy. Out on tour in support of their 2018 album, Always Ascending, Alex Kapranos and company made their first-ever appearance in Indianapolis on Friday, Aug. 3, treating fans to an thrilling night of old and new songs.
With a 2017 album released via John Dwyer's Castle Face Records, California electro-punk band POW! kicked off the night with an impressive set of noisy rock 'n' rol goodness. Friday night's show marked the group's first date out in support of Franz Ferdinand, and it was apparent from the get-go why they had been chosen as an opener. With a sound reminiscent of The Fall at times, POW! impressed many who showed up early to the Vogue, including myself, getting the night off to a spirited start.
Within seconds of Franz Ferdinand taking the stage, it became clear that all in attendance were in for an electric evening, with Kapranos hopping around the stage from start to finish.
The band made sure to touch on old favorites, including the eternal mid-2000's rock classic "Take Me Out." They also made sure to touch on several Always Ascending selections, as expected. Although the band's newer material is certainly more synth-heavy, it fit just fine alongside their older standbys, giving the crowd a chance to light up the dance floor if they felt so inclined.
After dashing through a 14-song set, Franz Ferdinand returned for an encore of epic proportions, kicking things off with the disco-esque title track from Always Ascending. The band then went on to play extended versions of "Do You Want To" and "This Fire," sending all in attendance home with a pep in their step.
Check out Haley Ward's photos from the show below:
Slideshow: Franz Ferdinand at The Vogue
Franz Ferdinand performs Friday night at The Vogue. POW! opens the show. (Photos by Haley Ward)