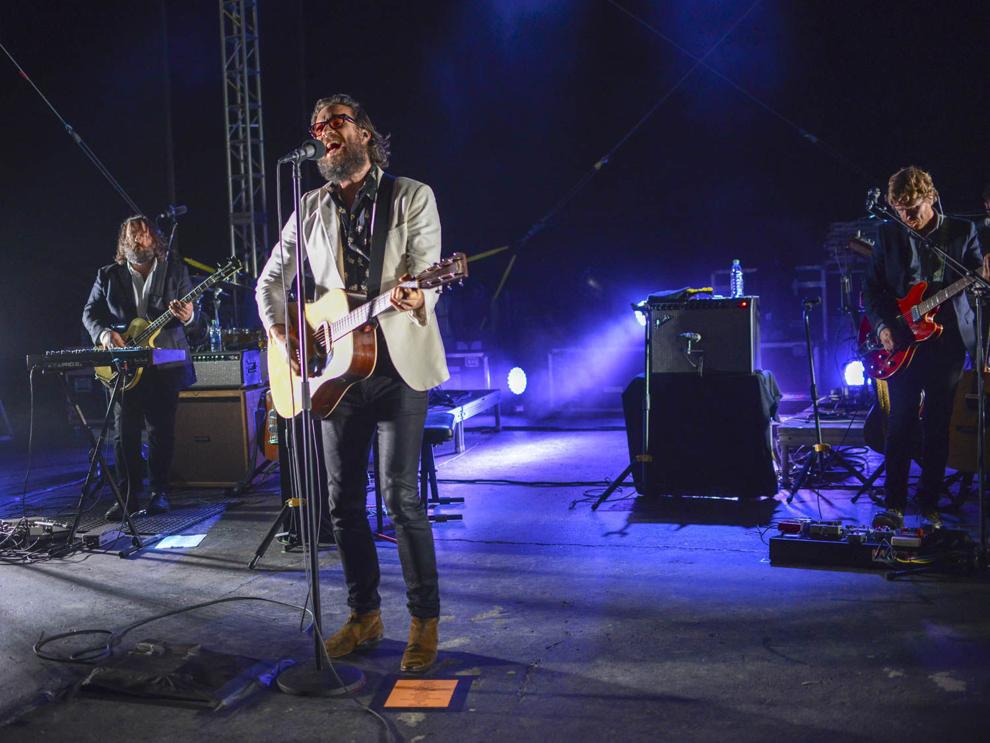 It's hard to beat a pleasant day in the park. Pair that with engaging live music, and you've really got something to write home about.
In previous years, Indianapolis' Garfield Park has been host to the occasional concert. In 2018, however, local promotion company MOKB Presents decided to kick it up a notch, putting together a full lineup of September shows at the park highlighted by the community-minded Holler on the Hill festival.
On the Friday night before Holler, Garfield Park got its first true test of the 2018 concert season, as Father John Misty performed at the MacAllister Amphitheater on an ideal September evening. As fans filed into the southeast-side greenspace, an easy breeze gently rustled leaves in the park, hitting those Indiana fall notes just right.
Much like Josh Tillman makes music under the pseudonym of Father John Misty, Vermont's Kyle Thomas makes buoyant garage-rock under the stage name of King Tuff. Having released music via Sub Pop Records and Burger Records, Tuff opened up the show with a short-but-sweet set of whimsical rock 'n' roll, featuring songs like "Black Moon Spell," "Raindrop Blue," and "Sun Medallion." The performance served as an adequate appetizer for Tillman's headlining performance, which began just after sundown.
Despite being out on the road in support of his 2018 album God's Favorite Customer, Father John Misty made sure to give fans a set that covered his entire catalog. In this spirit, he kicked things off with "Hollywood Forever Cemetery Sings"—one of many songs featured in the show from his 2012 debut Fear Fun. Like his records, the set continued forward with emotional ebbs and flows. From the soft tenderness of "I Went to the Store One Day" to the bitter analysis of "Pure Comedy," Father John Misty showcased his expert songwriting, while also making sure to acknowledge his love for Indiana hero Kurt Vonnegut in the process.
Although known for his sometimes cynical stage banter, Tillman's performance at Garfield Park scored low on the snark meter (I'd give it about a 3.72 in Pitchfork styling). Instead, he stuck to highlighting his impressive career's worth of work, giving the Garfield Park audience a performance that felt rather intimate despite the amphitheater setting. To close out the night, Tillman played a few more Fear Fun selections ("Funtimes in Babylon" and "I'm Writing a Novel"), before sending fans home with an aptly raucous rendition of "Date Night."
Slideshow: Father John Misty
Father John Misty kicks-off the summer concert series at Garfield Park on Friday, Sept. 21.