While so much has been put on pause due to the coronavirus pandemic, Indianapolis rapper Skypp has forged ahead, making the most of the downtime with a constant string of releases.
"I work in a school system, and I literally haven't been able to work one day since the pandemic started," Skypp says. "So I just have nothing but time to work on music, and that's what I've dedicated my time to."
Out now across all streaming sites, King of Indiana marks the third album from Skypp in under a year. Marked by its old-school boom bap sound, King of Indiana impresses from top to bottom with guest appearances from Grammy award-winning artist Rhymefest, Indianapolis soul singer Allison Victoria, rapper Double A and more.
Ahead of the album's release, our Seth Johnson caught up with Skypp for a phone interview. Read their full conversation below.
SETH JOHNSON: Before we get into the new album, tell me how this past year has been for you. Have you stayed productive? What kind of headspace have you been in?
SKYPP: I'm always an ambitious person. Of course, live shows are out of the question, for the most part at least. So I've just found things to do to keep me productive musically. When the pandemic first started, I started the #Quarantine16s freestyles, where I was releasing freestyles every two to three days. And once I got dried out on that, I started working on albums. This is my third album release since the pandemic has started. So it goes to show I've just been in the studio trying to stay active.
JOHNSON: When did you begin work on King of Indiana, and what was the inspiration for the album's overall concept?
SKYPP: It started with The Ghetto Mr. Rogerz, my last solo album. DJ Topspeed deejayed on a song called "Cue It Up DJ" from The Ghetto Mr. Rogerz. And when we put that track list together, we had a few super hip-hop records that we adored, but they just didn't fit on that album. So Topspeed was like, "Why don't you just get with Jaecyn Bayne and Seany D, and why don't y'all just make a boom bap album?" He was like, "Why have you never made a boom bap album? You could kill that!" I was like, "I've just never jumped into that lane. I just feel like it's a box, and I've never wanted to be put in a box." He said, "I agree with you, but you don't have to stay in that box." So I was like, "You know what? I'm going to do it."
We just started creating a ton of boom bap records. We started this process on Dec. 15, and we were done recording by Jan. 5. We did like 45 songs, and they were just a bunch of boom bap records. That's when the process of mixing, mastering and selecting the songs started, and then I started putting features on it. I got Rhymefest, Allison Victoria, Double A, Chuck Mason … it's a nice lineup. That's how it all came about.
JOHNSON: So who produced this album then?
SKYPP: Seany D is the main producer. Jaecyn Bayne, who's also a helluva rapper, did a lot of production too. Joey French did "Dizaster to Glory," and he helped out on a couple other records. And Zero the Composer did one record. But 90% of the album is Seany D and Jaecyn Bayne.
JOHNSON: In a previous interview, we discussed how you try to keep your music clean and free of cursing. I noticed that is not the case with King of Indiana, however. Can you elaborate on what's changed since the last time we spoke?
SKYPP: A whole lot of things play into that. I had to talk with a few people who are close to me about that matter. I always told them I would never put the n-word back in my music. I stopped cussing initially because I had gotten with a management group where he just didn't allow it. And initially, I was 100% [okay] with it. I was accepting of the challenge, and I wanted to do it. But over time, I just wasn't able to always express myself how I wanted to.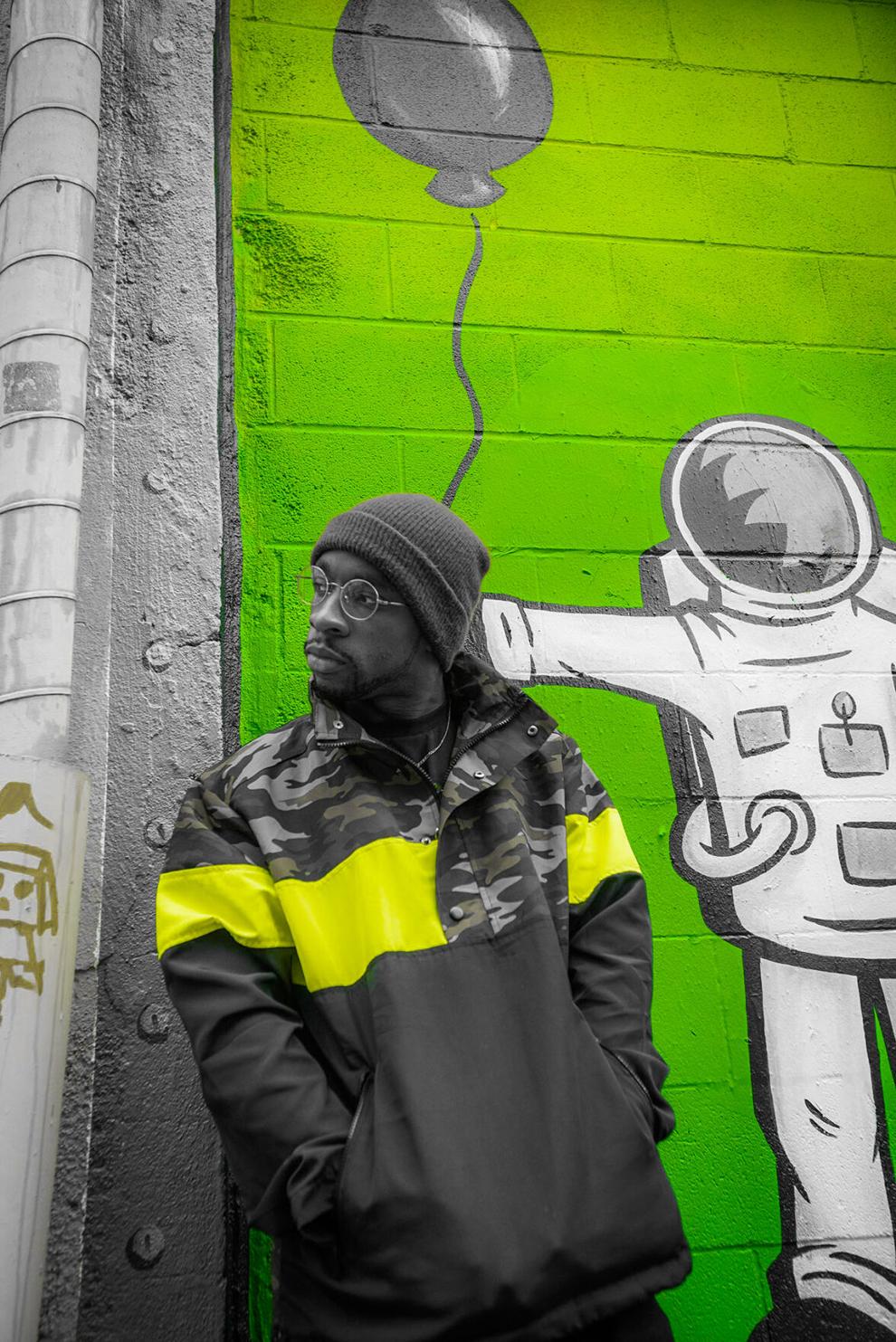 That's not the defining factor as to why I left that management company. But when I did leave the management company, I was able to do what I wanted to do as far as speaking my mind in whatever capacity I needed to. But at the same time, [I'm] still being respectful and positive with it, ya know? Because at the end of the day, they're just words. Some words do hold weight, which are the words I don't use. But for the most part, they're just words.
JOHNSON: There are several skits strewn throughout King of Indiana. How did you go about placing those into the album?
SKYPP: I had a tracklist made with no skits, and I was just like, "Man, with this title, we need a storyline." I wanted to lighten up the mood because it's a very serious message overall with a Confederate flag burning on the cover. I wanted to lighten it up and kind of give it a Disney-esque theme, just so it could be a little entertaining and comedic.
It started with a bunch of miscellaneous skits. I had a radio skit and a battle rap skit — it was just random skits. But the intro was always the intro with me stepping on stage and doing what I did to the king. I said, "Why don't we just turn that into a whole storyline?" So I called my guy Justin Bland, who's an incredible improv director in the city, and was like, "Hey man. I could use your help with writing some of these scripts for the skits on my album." He was more than willing, and he delivered extremely well. He took my ideas, and he polished them. And then, he also acted in every skit with me.
JOHNSON: Can you speak to the featured artists you have on King of Indiana? Specifically, I'm curious to hear how you got connected with Rhymefest.
SKYPP: Chuck Mason is my blood cousin, but he's also one of my favorite lyricists in the world. It's been past due to get Chuck on an album, so I just felt the necessity to put him on this one. Double A is another one of my favorite artists. We did a #Quarantine16s, but I wanted to get him on a song. With Allison, it's the exact same.
I'll tell you a story about that song with Allison, Rhymefest and Jared [Thompson]. When Seany D played the record, I heard it and thought, "This gives me that neo-soul vibe. I've gotta reach out to the best neo-soul singer in the city." So I reached out to Allison, and she delivered. When Allison and me got done, I was like, "Hey. We need a saxophone on this, and we need it bad." So that's where Jared Thompson came in.
I'm part of a brotherhood called Nightsons, which is also a record label. It's a lot of things — it's a powerhouse. Rhymefest is also a part of Nightsons. He just stated how pleased he was with some of my previous works, and he said, "I want to get on your next album if I can." And I was like, "What do you mean, 'If you can?' Of course, you can." [laughs] We ended up picking "Fix Yo' Crown" for him to feature on, and man, did he deliver.
JOHNSON: As a fellow fan of basketball, I've noticed you often make basketball references in your songs. Can you speak to your love for basketball?
SKYPP: Basketball is probably the only thing in the world I love more than music. I'm a huge basketball fan. I play four times a week. If I weren't rapping, I would be overseas looking for a contract. I love basketball.
JOHNSON: Who were some of your favorite players growing up?
SKYPP: Growing up, Michael Jordan was always the favorite, but I had a couple other people who I…I've never liked the best. I've always just liked people for little meticulous reasons. Like, I love Brandon Jennings. I don't know what it is, but I just love Brandon Jennings. Steve Nash, of course. And I think the greatest player of all time is Shaquille O'Neal. That's just my opinion. [laughs]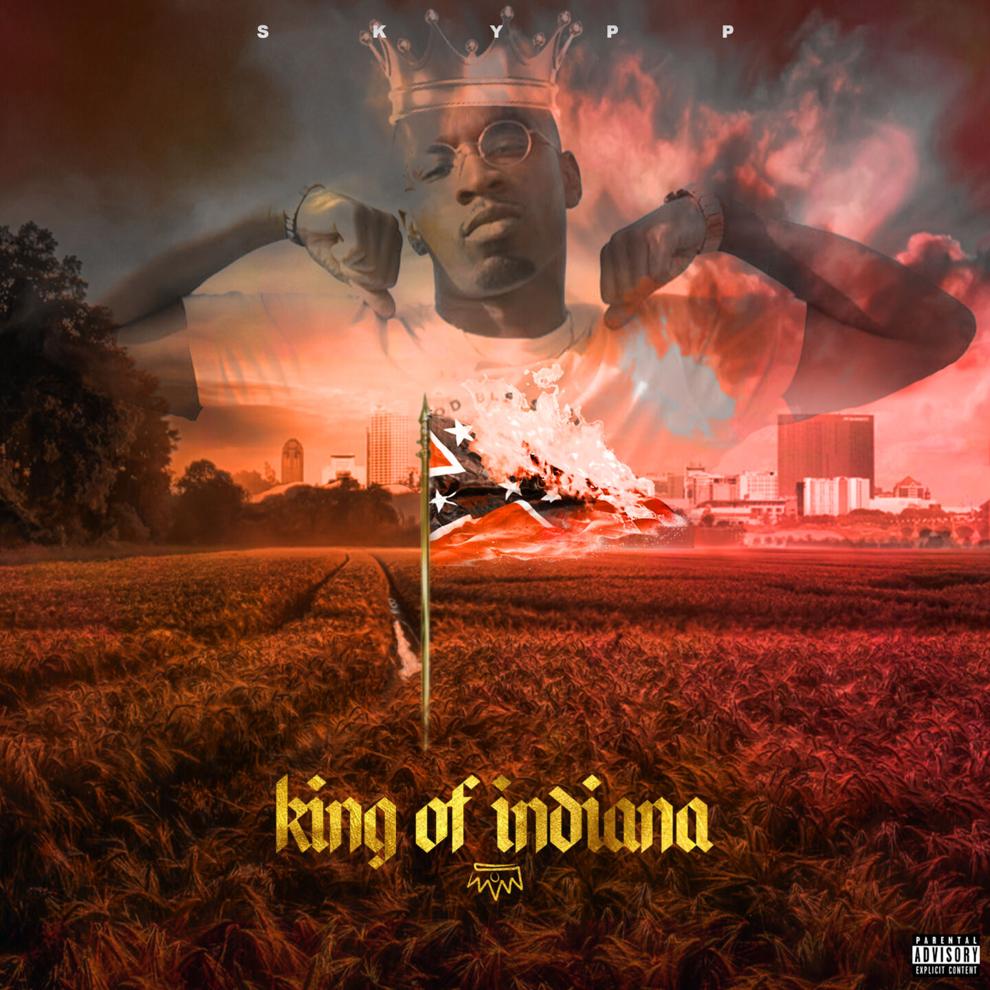 JOHNSON: Back to King of Indiana, is there a song on the album that particularly means the most to you?
SKYPP: My favorite song is "Blaxpoitation" featuring Chuck Mason. It doesn't mean the most, but at the same time it does. It just gives me this vibe I've never felt from myself before. I don't think I've ever made a song with that kind of feeling and vibe.
JOHNSON: Earlier, you also spoke to the album art for King of Indiana. Can you elaborate further on what went into that?
SKYPP: When you listen to the album and the storyline, some people are just going to take it for what it is. But in reality, what I'm doing is taking the kingdom of Indiana from the Confederate flag-toting people. It's not a hate thing — it's just an equality thing. They stand for division, and I want to be that guy that brings equality to the state of Indiana, or who at least tries to be a driving force. I'm not trying to be the savior, but I'm at least trying to start that conversation. So that's what the storyline is actually about.
JOHNSON: Lastly, do you have anything special planned around the release of this album?
SKYPP: We're just planning on pushing that Rhymefest feature for the most part. We're going to do our regular routine with the music videos. There may be some surprises here and there. I'm not going to speak too much on it, but it's going to be the traditional push.