Dana Stone brings a wide range of arts experiences to the ICO as a performer and an arts administrator. She has also worked with the Indianapolis Public Library in immigrant outreach.  A native of Valparaiso, Stone holds a bachelor of music degree with a double major in vocal performance and Spanish from DePauw University and a master's of music from Washington University in St. Louis. 
Stone follows Elaine Eckhart, who has served as executive director since 2006.
As a featured soloist with the St. Louis Women's Chorale, she sang the role of Angelique Chevalier in the Oct. 9, 2009, world premiere of the opera, O Pioneers! at the University of Missouri-St. Louis Blanche M. Touhill Performing Arts Center.
As a performer with Anderson Mainstage Theatre, Stone's roles included Roxie Hart in Chicago: The Musical,  the beggar woman in Sweeney Todd  and Simone Zealotes in Jesus Christ Superstar.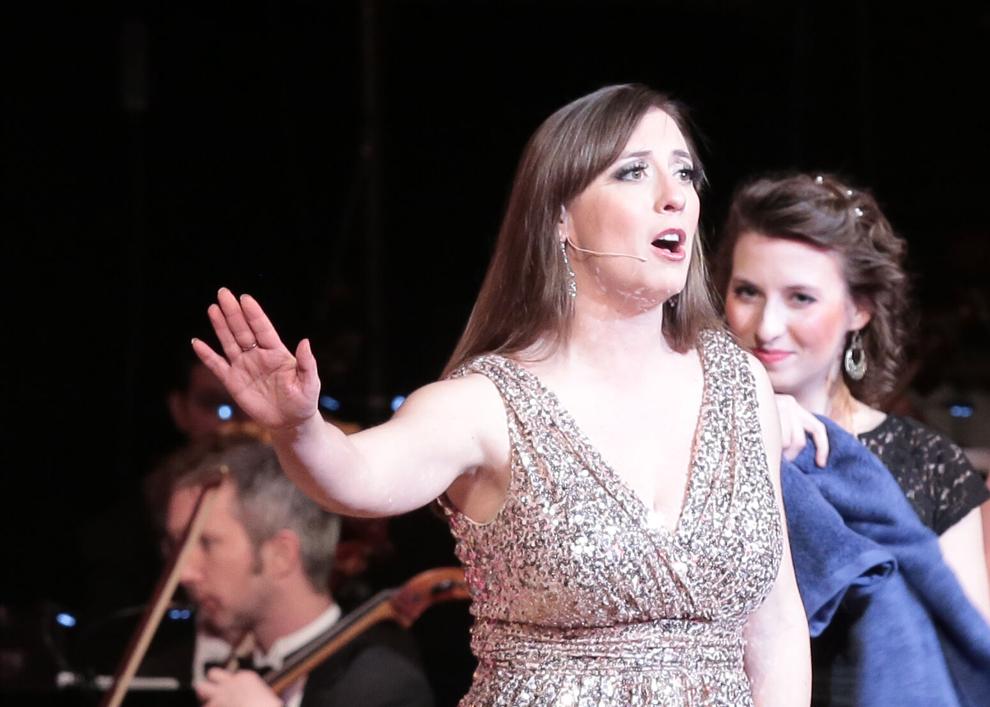 Dana Stone and I interviewed by email.
KOHN: What makes the Indianapolis Chamber Orchestra your choice as your new artistic and cultural home?  
DANA STONE: I was drawn to the ICO by its reputation as an organization with high quality musicians and artistry. Now that I've been with the organization a few weeks, I am enthused about its commitment to new music, creative programming and exceptional commitment to collaborative partnerships.
I have spent a lot of my time in the first weeks trying to get a much stronger organization knowledge as well as learning the nuts and bolts of operation. 
KOHN: You come on inheriting a season; how will you make it your own?
STONE: I believe that each season is truly the vision of the music director, so I will often be inheriting a vision. There are many exciting things planned this year including a collaboration with Dance Kaleidoscope in May. My foray into the arts was as a dancer, so that in particular is something I'm looking forward to. 
KOHN: The 2020-21 season offers two commissioned works: The Feb. 27, 2021, rescheduled Prism Concerto for Saxophone Quartet and Orchestra by ICO Composer-in-Residence James Aikman; and the newest commission, Gifts of the Amazon to open the season on Oct. 16. 
What is significant for the ICO to continue commissioning new works at a time of precarious sustainability for doing so?
STONE: I think that a commitment to new music is valuable as it contributes to the body of work and reflects modern times and experiences. Of course for obvious reasons, the creation of a new work requires thoughtful financial planning, but pieces like Reinaldo Moya's "Gift of the Amazon" speak to current events and crises with climate change. 
KOHN: Coming on board at this time of unique challenges is daunting. There's no clear map to follow; what has prepared you to meet these challenges with the ICO?
STONE: There definitely is no map for navigating an arts organization in a pandemic. I have been involved on numerous calls and presentations with other local arts groups and the League of American Orchestras. I am continually seeking knowledge and insights from others to meet the challenge of performing safely in COVID. I wish we could fast-forward to gain the knowledge of the best path but only the time will tell us that. In the meantime, along with Maestro Kraemer, I am committed to presenting live music this season. There is a willingness to be nimble and creative and this organization is truly inclined for those circumstances. 
KOHN: What else do readers need to know about you, your relationship with ICO and the greater-Indianapolis arts/culture/business community ?
STONE: I am a Hoosier from Northwest Indiana. I attended DePauw University School of Music earning a degree in vocal performance. I moved to the Indianapolis area in 2010 after five years in St. Louis with Union Avenue Opera, and I have most recently served as the executive director of the Anderson Symphony Orchestra. I am eager to become more connected to the Indianapolis community, so once we're closer to normal expect to see me out and about.
My parents would drive me to downtown Chicago six days a week from Valparaiso for class. It's about an hour and a half both ways. I studied pretty intensely," said Stone, "and my first paying job in the arts was in the Ruth Page production of The Nutcracker, supporting Chicago Tribune Charities at the Arie Crown Theatre at McCormick Place in Chicago. I danced for four years in that production, from age 11-14. It was a 12-performance gig for children, half the full run, and was accompanied by a live orchestra."
KOHN: How did dance segue into voice for you? 
STONE: Ruth Page classes also had live accompaniment, further developing my love for great music. Once I stopped dancing I started focusing on vocal music. I spent most of my vocal study on classical music with very little musical theater until well after my bachelor's and master in music. 
KOHN: But why arts administration?
Although I never actively pursued a performance career, I knew that being involved in the performing arts, developing audiences, engaging and educating youth, and contributing to the future arts community was where I should focus my passion and energy. I have a passion for arts administration, and I love sharing that joy with patrons.
KOHN: Are you still singing?
I still sing almost every day, but I haven't been seeking active performance opportunities. I am also a mother, so building a foundation in the arts for my daughter is extremely important to me. I often seek opportunities to share the arts with my daughter, so I likewise think it is important that the ICO maintains and builds upon education programs and invites young people to concerts. It is the challenge and opportunity of arts organizations to connect children to their work and build lasting memories.