Indianapolis rapper Skypp has a specific way he likes to describe his music.
"If you listen to what I'm talking about, I'm saying the same things as the trap rappers — I just say it in a different way," Skypp says. "I call it sophisticated street music."
After dropping Tenth last year, the Indy rapper made yet another major splash in 2019 with his album U 4 U, reaching the top 50 on iTunes' hip-hop charts. In lieu of this recent success, our Seth Johnson caught up with Skypp for an in-depth interview, chatting with the hip-hop veteran about his Indy upbringing and how that has shaped his musical journey.
SETH JOHNSON: Give me a little bit of background on yourself. Where did you grow up in Indianapolis, and how did music fit into your upbringing?
SKYPP: I mainly grew up on the eastside of Indianapolis. I lived in a whole lot of different neighborhoods, and basically all of them were poverty-stricken.
In middle school, I didn't have a passion for anything. I played basketball, but I wasn't really good enough. I was never good enough at any sport. So it started with poetry, actually. I was in a poetry contest, and people were pretty impressed by my wordplay and my topics.
Eventually, I started writing music, and that was because I listened to a lot of Notorious B.I.G. and Mystikal, thanks to my stepdad. He would bump 'em all the time, and I'd just be like, "I can do that."
I think the first song I wrote was in 7th grade. When I went to record it, the engineer said, "I thought you were about to come in here and do some straight nonsense, but you really just impressed me."
Ever since I heard that, I've made it my mission to improve every day and to grind as hard as I can to get where I need to go.
Once I got to high school, I really started blowing up locally. I had my entire high school (Warren Central High School) behind me. My buddy Woogie and I had a rap group called Wise Clique. They jumped behind us, and that was all the solidification I needed. So as soon as I graduated from high school, I went full throttle. I didn't attend college or anything — I just went straight for the music in 2010. Ever since then, it's been on the up and up.
JOHNSON: I read about an old series of freestyles you used to do called Skypp Saturdays. Can you tell me a little bit more about what those were?
SKYPP: I've always been a creative type of guy and have tried to do things that stand out. A year after graduating high school, I had a real good buzz going for myself. I said, "I can't just keep dropping music like the average artist. I need to do something that's outside the box." So I started Skypp Saturdays, which was basically a freestyle series on SoundCloud. Every Saturday, I released a freestyle to one of the most popular songs in the country. With the first few episodes, it was just me by myself, and it got phenomenal feedback.
I think I got to 126 editions, and through those 126 editions I pretty much collaborated with every local artist that was around during that time period. It was definitely one for the books. I actually tried to put in a referral to the Guinness Book of World Records for the longest freestyle series, but I never heard back from them. [laughs]
SoundCloud kept threatening to take down my freestyles because of copyright infringement, so I had to bring it to an end. We've been in the works on trying to revamp Skypp Saturdays and do it a little differently through my own website. But yeah. That was one of the most legendary things I've done. It's probably the reason I have the fan base I have now, because nothing has ever outdone Skypp Saturdays.
JOHNSON: You mentioned earlier that you grew up in a lot of poverty-stricken neighborhoods. How has that background impacted the music you make?
SKYPP: First of all, I'm grateful to have such a strong mind. Because I grew up with a lot of people who weren't able to make things out of what we went through. Some of 'em just crashed and went to prison, and some of 'em got murdered. But I used it as a driving force. You can hear it in my music — it's all about overcoming obstacles.
I even vividly speak about my struggles. From 18 to 23, I lived in 20 different homes, and I've spoken about this. It's something that a very large portion of America can relate to. You have all kinds of ethnicities who go through poverty, so it's a very relatable topic. It definitely inspired my sound.
Poverty is a very soulful thing where you have to really connect with yourself. And especially with me being so strong-minded, I had to really lock in and figure out who I was as a person. I feel like the person you are with everything you could ask for should be the same person you are when you have absolutely nothing. So that's where I got my integrity and my mindset.
JOHNSON: Fellow Indianapolis rapper Maxie is featured on a lot of your projects. What's your relationship with him?
SKYPP: Maxie and I are two artists who have really been consistently in the scene for about 10 years. Maxie was on my first album ever. His name was Yung Tone back then. Now, a lot of people that were in the local scene are not in the local scene anymore. The scene has totally changed, compared to what it was then.
Knowing where Maxie came from, I just appreciate it so much. Local artists were getting killed and locked up left and right, and Maxie, me, and a few others stayed out of jail and stayed out of the way. We really made the most of our art. Seeing that, I can't do nothing but respect it.
JOHNSON: I've noticed that you don't curse on any of your songs. Is positivity something you try to convey with your music?
SKYPP: Yeah, I don't curse. I work in a school system. Before I started working there, I was an explicit artist. But being around those kids and seeing how they react to the music that's already out there. … I don't want to give them that same impression. I want to show them that there are different kinds of hip-hop and rap, because they only know what's being pushed in their face.
I don't really like the word "positivity" as an artist. There are just so many different opinions and perspectives when it comes to music, and it's so relative. So I wouldn't call it positive. It's just a different outlook. I try to make the best of everything. It may be positive to one person, but it may also be common sense to the next.
JOHNSON: Where are you a teacher, and what ages do you work with?
SKYPP: I originally started at Warren Central High School. About a year and a half or two years ago, I started working at Indiana Math and Science Academy North, which is kindergarten through 12th grade.
JOHNSON: That's dope. I didn't know you work with kids. Back to your music, however, can you tell me more about the process that went into your latest album, U 4 U?
SKYPP: U 4 U is probably the highlight of my career so far. I started writing the album back in February or March of 2018. I came up with the concept because we live in a world where people put on fronts to succeed. But it shouldn't be like that. In a world where people do everything to impress the next person and be accepted by others, I felt like it was important for me to spread the message that you need to be you. Make them love you for you.
I linked up with my guy SoulCineMatik, who did about 99% of the production on the album. He said, "Let's put out something man, and let's not depend on streaming." When I dropped it, it did more than I ever expected. The first few days, we were on the iTunes New Music charts. And then, we started charting on not only the New Music chart but with all music.
We were up to No. 33 in the entire country for music sales, and that went back to the conversation I had with SoulCineMatik, where we said, "We're selling this. We're not going to depend on streams." That speaks volumes, as far as Indianapolis music and our support system.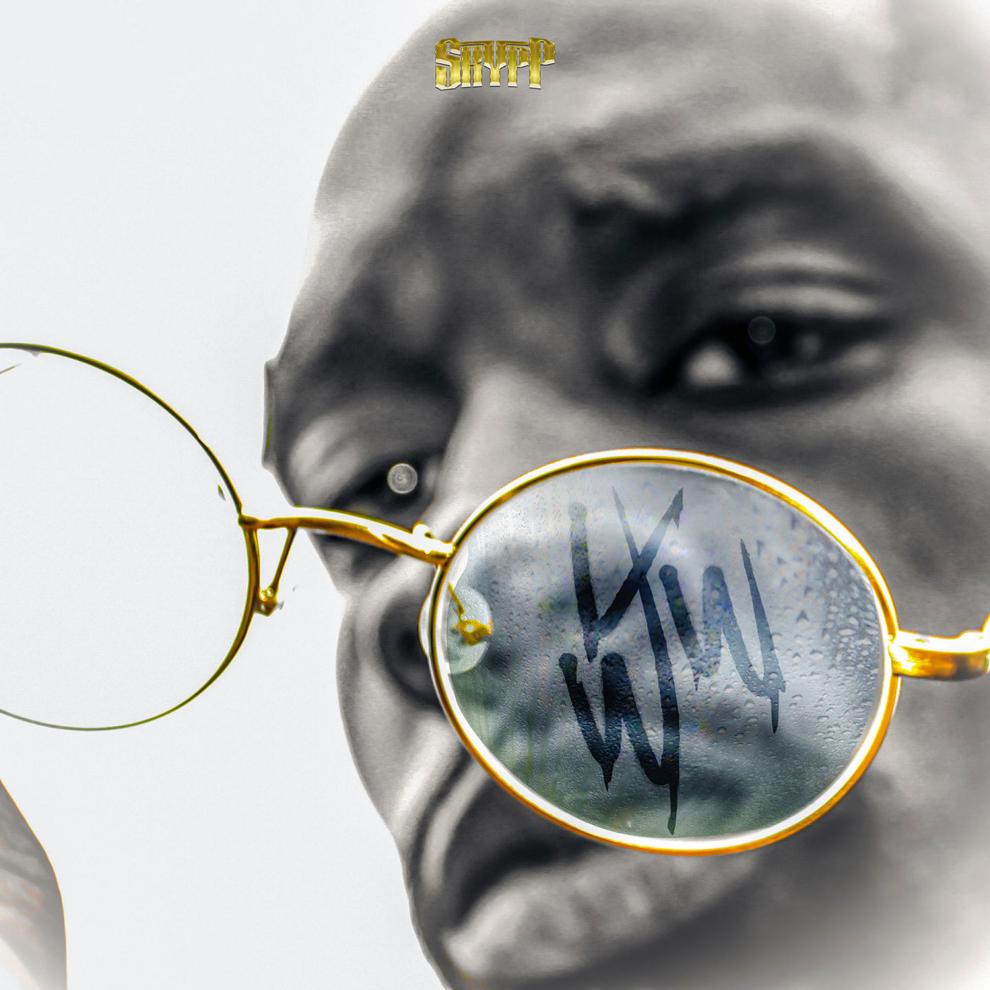 JOHNSON: We talked about Maxie earlier, who appears on U 4 U. Talk to me about some of the other artists you chose to have as guests on the project.
SKYPP: I tried to get all of my personal favorite artists on the album. I got Jeremiah Stokes, who I adore. I got Golde P, who's a legend around the city. He did a lot of songs writing for Young Jeezy back in the day. Amber Nicole, Lee'a Ro, Damon Karl, Kelsi Marie, and Anthony Damoine Bush are all vocalists who I adore. Kyro the Artist is also a very, very dope artist. Tex da Message is a crazy great lyricist. These are all people I've always adored in the local scene.
JOHNSON: Now that U 4 U has found so much success, what's next on the books for you? Do you have any upcoming shows planned?
SKYPP: As of right now, we're aiming for the Billboard charts, which I think is very realistic. I have three music video shoots in the next four days, so you can be expecting some music videos here soon.
Ultimately, I want to tour. I either want to join another artist on their tour or have my own tour. The ultimate goal is either to tour or sign to a major deal. With this being one of Indianapolis' only albums to chart like this, I think we have to make the most of it and ride the wave while we can.