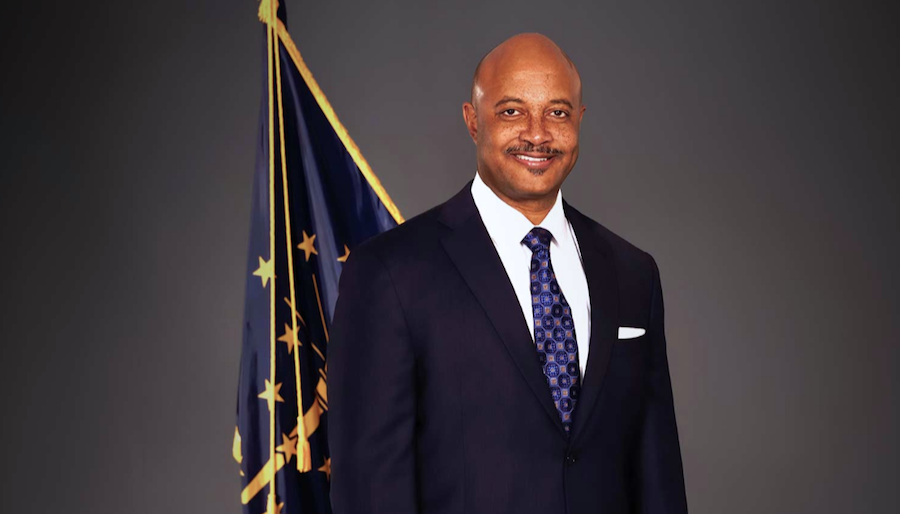 Defenders of Attorney General Curtis Hill have launched a nonprofit to raise money to defend the embattled Republican against allegations that he groped four women at a Downtown bar in March.

The Fairness for Curtis Hill nonprofit is accepting donations now for those who want to fund the attorney general's efforts to defend himself against the charges, which happened on the last night of the regular legislative session.

James Bopp Jr. and former Judge Linda Chezem of the Indiana Court of Appeals held a press conference Monday announcing the formation of Fairness for Curtis Hill. It took place in the law office of Kevin Betz and Sandra Blevins, who last week threatened a defamation lawsuit over the memo and its leaker.

After learning of the allegations, leaders of the Indiana House, Senate, and Legislative Services Agency launched an investigation and issued a confidential memo, which became public when it was leaked to The Indianapolis Star in early July.

Three of the four women have since gone public with their accounts of what happened while House and Senate leaders as well as Gov. Eric Holcomb have called for Hill to resign. The state inspector general is conducting a separate investigation.

Hill has not offered his account of the evening except to say he has done nothing wrong and, instead of resigning, has mounted an aggressive defense.

Bopp, who has spent 30 years challenging campaign finance regulations, said the nonprofit was created because of the question that was raised: "How do we ensure fairness for Curtis Hill?"

"Vital to fairness is a person's right to the presumption of innocence, the knowledge of the claims against him and the parties involved and to know that their account of the events will be given due consideration and any governmental investigation or adjudication of those accusations must be done impartially and without prejudgment by persons or agencies with legal jurisdiction to do so," Bopp said.

Chezem said they are not defending sexual harassment, as they understand the term, and said that under Indiana law, touching another person is not considered inappropriate behavior unless it is rude, angry, or insolent.

Bopp and Chezem both argued that Hill is being judged on a vague and unwritten policy of what constitutes sexual harassment.

"I believe that when the smoke clears there are good, smart people in the Legislature who can write an appropriate and reasonable policy against sexual harassment that will apply to all state-elected and appointed officials," Chezem said.

Bopp said he set up the nonprofit so donations made to Fairness for Curtis Hill will be tax deductible. They will accept donations from private individuals and entities but not from the government.

When asked whether the names of donors to the fund will be public, Chezem initially said the names would be available if requested. But Bopp contradicted her and said, "No, they will not be public."

Chezem said that after watching the saga unfold over the past several weeks, she still has trust in Hill.

"Political lynching and character assassination are not new in politics," she said. "But Indiana can and should do better."

Brynna Sentel is a reporter for TheStatehouseFile.com, a news website powered by Franklin College journalism students.