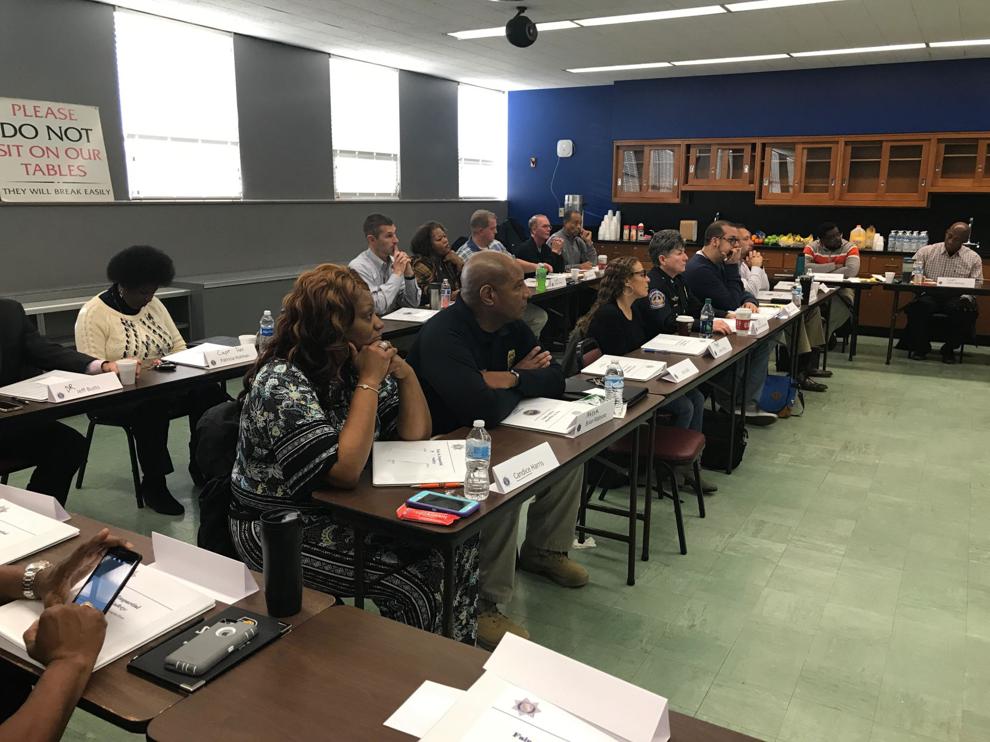 In Lorie Fridell's experience, police departments usually secure her company's services under one of two scenarios.
For the last decade, Fridell has been the owner of Fair & Impartial Policing, the self-described number one provider of implicit bias awareness training for law enforcement in North America.
Fridell said around 60 percent of her clients are cities which are operating proactively.
And, then, there are the other 40 percent.
"Sometimes there's a firestorm in the jurisdiction and they need some quick assistance and action," she said.
The Indianapolis Metropolitan Police Department falls into the second category.
The shooting of Aaron Bailey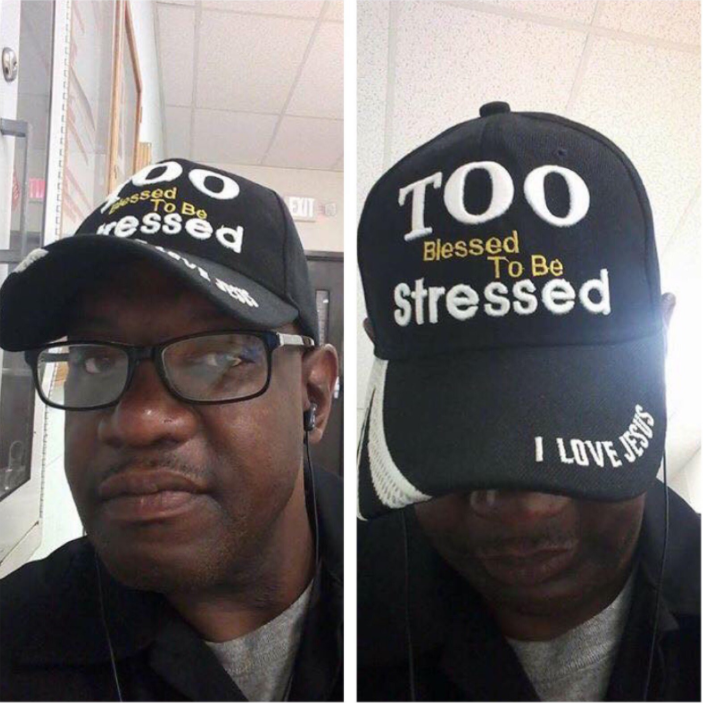 In the early morning hours of June 29, 2017, IMPD officers Michal P. Dinnsen and Carlton J. Howard fatally shot unarmed black motorist Aaron Bailey, 45.
In October 2017, a special prosecutor announced there would be no criminal charges against Dinnsen or Howard.
In May, the Civilian Police Merit Board ruled in the officers' favor, allowing them to keep their jobs.
And, in June, the city agreed to settle a civil lawsuit with Bailey's estate for $650,000.
In response, Mayor Joe Hogsett announced a series of systematic reforms to the IMPD.
Chief among them was the implicit bias training.
On Oct. 11 and 12, and Nov. 13 and 14, Fridell taught two classes of 30 students each, which were split between IMPD commanders and community leaders. In December, and again in May, the 16th and 17th recruit classes were instructed on implicit bias. And, July 27, new supervisors, along with community members, were trained at the IMPD Training Academy.
In addition, 30 officers were part of a three-day Train-the-Trainer Program. Trainers are certified and licensed to train FIP curricula in their agencies or academies for a period of two years from date of certification.
Explicit vs. implicit bias
Most people, when asked directly, would probably not admit to being openly prejudicial.
If they did, though, this would be classified as explicit bias.
"This person links groups to various stereotypes," said Fridell. "That's based on animus and hostility towards those groups. … Those stereotypes can impact on that person's perceptions and behavior. … It's deliberate and conscious. They're not worried about the discriminatory behavior."
The more likely scenario — implicit bias — is much harder to recognize.
"We still link groups to stereotypes, but it's not based on animus and hostility," said Fridell. "Those stereotypes can impact perceptions and behavior, producing discriminatory behavior. But, it can happen outside of conscious awareness, even in well-intentioned people who are at the conscious level reject biases, stereotypes, and prejudice."
Uncomfortable conversations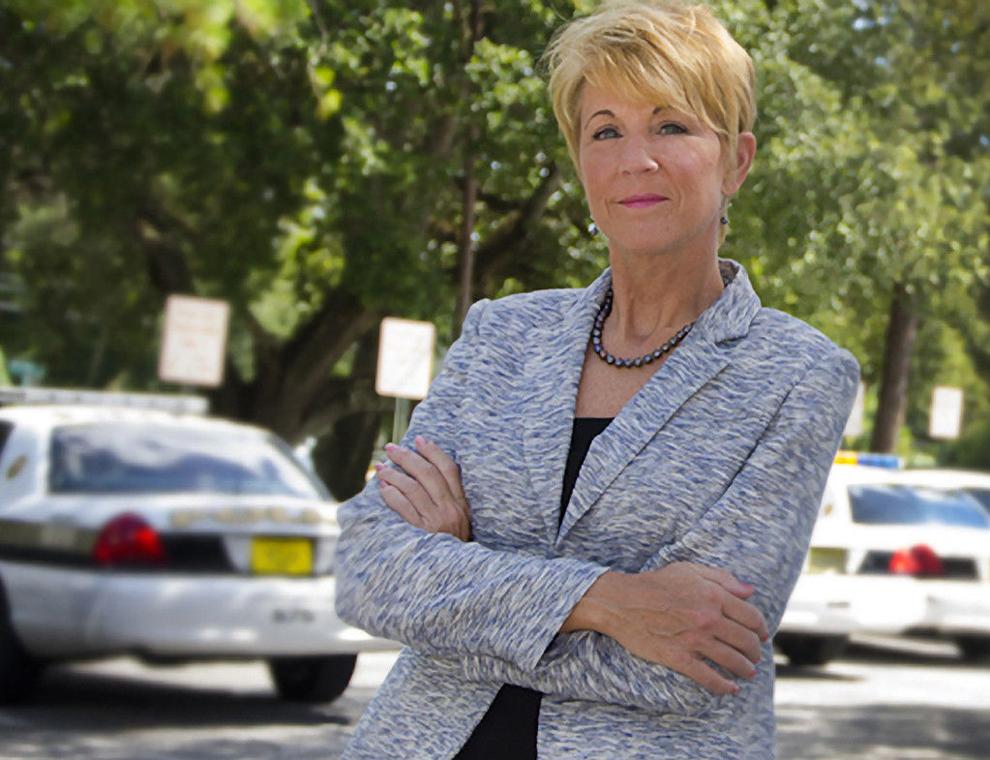 Fridell said it's not uncommon for her to address officers who are "somewhere between defensive and downright hostile."
"That's because police have been beat up over this issue for many years and treated as if they all have explicit bias," she said.
Fridell said this initial defensiveness can be reduced by depersonalizing the issue and linking the training to their aspirations.
"As soon as we say, 'Policing based on your implicit biases can make you unsafe,' their ears perk up," she said. "It can make you ineffective. They want to know about that."
Lieutenant Michael Wolley said the conversations with the command staff were "really difficult."
"When you add in, [that we are] now teaching it to recruits and to supervisors, the conversations become a little more passionate," he said. "Without presenting the science behind implicit bias, if you just take it at face value, I think the first reaction of an officer is, 'Are you basically calling me racist? Are you saying that I'm prejudiced towards certain groups of people?' So, they are at a defensive stance."
Wolley said it was important for officers to understand implicit bias didn't just mean race, but also socio-economic status, age, gender, disability, and any number of other variables.
"Everyone has these biases that they might not even be aware of," he said.
Training with officers and the community
Wolley said the IMPD has been researching implicit bias training as far back as 2015 before settling on Fair & Impartial Policing.
The curriculum is currently taught to academy recruits and has been implemented into current and future supervisor schools. Newly-promoted sergeants, lieutenants, and captains attended the training as most of them prepare to take on district patrol assignments.
Fridell said it was to the credit of IMPD Chief Bryan Roach that the training was being conducted throughout the department, and not just from the top.
"Sometimes a chief will call me, and he says 'come on in and train my patrol officers and sergeants,'" she said. "And, that's really not the full answer. There are important things that need to be going on from the leadership down as well as training from the bottom up."
In addition to the officers who participated, community leaders and citizens were invited to take part in the trainings as well.
"The community gets to talk about things from their perspective or from their lens on how they feel about officers and how certain segments of the population are being treated," said Wolley. "Officers get an opportunity to kind of share some insight on why they do some of the things they do and kind of get some perspective. So, it's a sharing opportunity."
Wolley said he was appreciative of the community engagement during the training process.
"We need their input. We need the engagement," he said. "Because that's the only way that we're going to get better as a city is if we open up that dialog and we communicate respectfully and we can see things through each other's lenses."
More work needed
Brandon Randall has been a part of the Indianapolis group Don't Sleep since its inception. He started as community liaison, and then became the youth action chair. He was one of several community members contacted by IMPD to be a part of the implicit bias training.
"I wasn't a fan," he said. "There was a lot of uncomfortable tension in the room. And it was just really sad. I didn't walk away feeling very positive, unfortunately."
Randall said he had assumed the training would be more narrowly focused on the issue of racial bias.
"That is not what really what happened," he said. "The model that they're using for the implicit bias training, it's not really aggressive. … Since it was brought here to Indianapolis because of the Aaron Bailey situation, there was an impression that they were going to be a little more blunt talking about issues specifically surrounding race."
Randall said the only part of the training he had seen specifically address race was the famous doll tests, which were first conducted by husband-and-wife black psychologists Kenneth and Mamie Clark in the 1930s and 1940s. In those experiments, the couple presented children with two dolls differentiated only by skin and hair color. The subjects were asked to tell them which doll had more favorable attributes. Again and again, the children ascribed those positive traits to the white dolls, not the black ones.
Randall said even this point was contested by the officers in attendance.
"One of the officers was like, 'There was a follow-up to that. It's more than just what you see. There's more context,'" he said.
"Every time there was a situation brought up that was in favor of talking about race or racial issues, it wasn't received. People were getting super defensive. There was a lot of projection. 'We don't know the situation. We weren't there.' It was really frustrating."
Randall said he would be in support of a curriculum more focused on race and racial identity.
"While there are other marginalized categories, the one that is most pressing as a disconnect between law enforcement and the community, is race-centered," he said.
Randall said he would also be in favor of training conducted by community members at a more neutral location.
"Community members really regardless of race should be conducting the training instead of other police officers," he said. "I think when you have that training at the academy, it's kind of like home turf, and so it gives some sort of sense of defense, but it really should be in a neutral location, so people's guards aren't so secure."
While Randall had criticisms for the way the training was implemented, he praised Chief Roach's vision.
"He wants his officers to get it, because I personally feel that he gets it. I feel like he is more visible, more accessible than some of the previous chiefs of police, and I think that he is doing a great job," he said. "I wish that the officers as individuals and as a collective would take a little bit more ownership."
David Hampton, deputy mayor of neighborhood engagement, said he hoped Randall and others in the community would be patient as the reforms were implemented.
"While strides have been made, we all admit we have a little ways to go," he said. "So, we need to hear some of that feedback. So, please keep it coming. Because that's the only way we can improve is if we are informed about the community's perspective. So, his perspective and others are very important for continuing the improvements to the process. But, this is the first go. So, I think we're all looking forward to some major changes in 2019."
For the IMPD's part, Wolley said the next steps in putting Mayor Hogsett's reforms into practice would involve de-escalation training for officers, but that the exact time table was uncertain.
"The premise is basically creating space, distance, trying to talk people down," he said. "I think a lot of times we're so stressed going run to run to run that we kind of have this mindset of, 'OK this is my run. I need to solve it and move onto the next one,' that we forget sometimes that the why is so important."