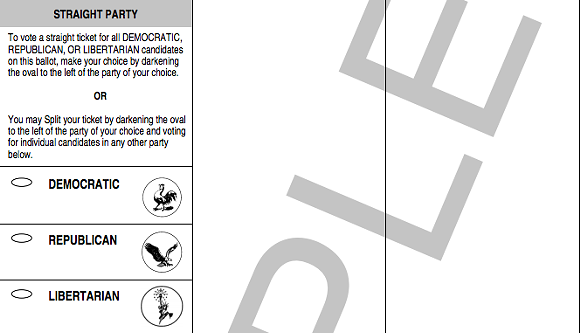 A federal judge has issued an injunction blocking Indiana from purging voters from registration rolls if their names turn up on a list of those registered to vote in another state.
The injunction issued Friday by U.S. District Judge Tanya Walton Pratt of the Southern District of Indiana came in a lawsuit brought by Common Cause of Indiana. The lawsuit alleged that Senate Enrolled Act 442 violates the 1993 National Voter Registration Act, a federal law that expands voting opportunities and protects people against being removed from voter rolls without notice.
In an attempt to clean up voter registration rolls, Indiana lawmakers enacted SEA 442 in the 2017 legislative session. The law called for a program called the Interstate Voter Registration Crosscheck System to be used to indicate whether an individual is a valid registered voter in their county of residence.
The Crosscheck system attempts to identify people registered to vote in multiple states by reviewing voter rolls and checking them against information like their birthdate.
But some studies of the system have shown it to be inaccurate, resulting in purging people from voter rolls who were lawfully registered.
"Depriving eligible citizens of the right to vote is a very significant harm, while not allowing the state to purge voter registrations in a manner that short-circuits the NVRA's requirements causes no harm to the state," Pratt wrote in her 28-page opinion.
Pratt also said that the state has other ways to clean up voter registration rolls while complying with NVRA's rules. Not issuing the injunction runs the risk of disenfranchising lawfully registered voters, she added.
"If a voter is disenfranchised and purged erroneously, that voter has no recourse after Election Day," Pratt wrote.
Indiana Secretary of State Connie Lawson said her office respectfully disagrees with the ruling.
"Together, we work diligently to ensure our voter list is accurate," Lawson said in a statement. "We have never had a voter come forward who was incorrectly removed from the list. We are currently working with our attorneys to review our options moving forward."
Jim Harper, a Democrat running for secretary of state, applauded Pratt's ruling.
"I don't think the secretary of state should be using an unreliable interstate index to kick voters off the rolls without first checking with them," Harper said.
He proposed using the Electronic Registration Information Center, or ERIC, a national database founded in 2012 which includes the information of 23 states, including neighboring Illinois.
Harper said the problem with Indiana's law is the voter is not informed when they are kicked off the rolls, so they may not realize they aren't registered until election day, when it may be too late. Half of a million people were removed from voter registration rolls last year, he added.
"When we are dealing with such a fundamental right as voting it's important to make sure that people who have registered have the opportunity to exercise that right," Harper said.
Brynna Sentel is a reporter for TheStatehouseFile.com, a news website powered by Franklin College journalism students.