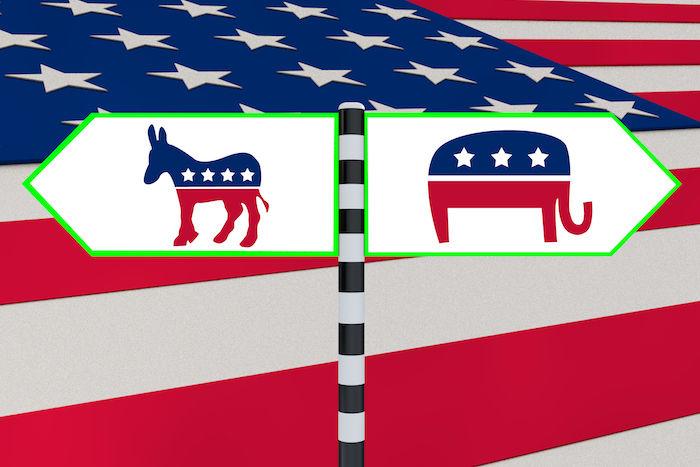 Thank you to everyone who responded to my call for questions for the congressional, state and local candidates asking for your vote on Election Day, Nov. 6.
I received many responses filled with thoughtful inquiries about a range of topics including the environment, affordable housing, gerrymandering, abortion, gun control, cash bail, and so much more.
I'm including a sample of the responses I received here, and out of the five questions I'm sending to each candidate, I will make sure at least three of them come directly from the list below.
To the candidates: I am sending out the questionnaires to you Wednesday. The deadline to return the answers — 100 words or fewer for each question, please — to me is Sept. 26. Please respond by email (preferably) at rburgess@nuvo.net or by mail at 3951 N. Meridian St., Suite 200, Indianapolis, IN 46208.
To the voters: I will start publishing the answers we receive back in a four-week series every Wednesday starting Oct. 3. And, there will be a special section in our Halloween edition before votes are cast. In the meantime, feel free to send me your answers to the reader questions below. I will publish any reader answers I get back in a special online supplement sometime before Election Day.
Finally, please vote. Oct. 9 is the absolute deadline to register.
Andy Beck:
We know that safe and affordable housing is necessary for employment, provides the opportunity to build wealth via stability, and has a tremendous positive benefit for health. Do you agree that housing is a human right? Do you agree that public dollars should only be awarded to organizations providing permanently affordable housing units instead of the short and medium term (5 or 20 years) affordable units that have been used to flip neighborhoods and tear apart communities?
K. H. Brower
How will you dismantle systemic corruption and abuse of power in our political and economic systems?
What will you do to protect our land and water from corporatist-only quarterly profits? What will you do to remediate current toxins and effects (flooding/drought) of climate change?
Steven Cornett:
If your 15-year-old daughter were pregnant and wanted to have an abortion, would you approve and provide emotional and financial support for her?
If your adult daughter wanted to marry another woman, would you publicly give your blessing and attend the wedding?
If your adult son wanted to marry another man, would you publicly give your blessing and attend the wedding?
Do you believe that it is in the best interest of the state to have an outstanding and well-funded public school system in every town and county in the state, and would you vote to make sure that education funds are distributed equitably around the state in order to improve public education in the less wealthy parts of the state?
Do you agree that partisan gerrymandering is antithetical to democracy, and that Indiana should adopt an objective process to create optimally compact census based equal-population congressional districts in Indiana by requiring it in the state constitution? Brian Olson's algorithm would be one example of how to do this.
Mary Lou Dolan:
What is your position on moving toward more policies favoring renewable energy?
Evelyn Channelle Brown Jones:
Do you think Congress is working?
If not, what will you do differently to make it work?
Are your party's political views and mandates more important than doing the right thing no matter the party line?
Leslie Lipman, Carmel:
Are you willing to listen to (and vote supporting) the wishes of your constituents — The People — as opposed to just following whatever Donald Trump wants on any given day?
Deanna Menke, 23, Indianapolis:
For Congressional candidates:
What gun control legislation do you plan to introduce to combat the epidemic of mass shootings, suicides, and both inner-city and domestic violence? What economic policies do you support to ensure that Hoosiers working 40 hours a week don't have to live in poverty? Do you support a federal jobs guarantee?
How will you guarantee access to quality, affordable healthcare for all Hoosiers?
Do you support Medicare for All?
For state representatives:
Considering the Noblesville shooting and the fact that Marion County is on track to have more homicides this year than last, what is your plan for common-sense gun control legislation at the state level?
What steps will you take to improve our state's crumbling infrastructure?
Will you pledge not to take away funding from public education? Do you support raises for our public school teachers?
For county officials (specifically the Marion County Sheriff and potentially the Prosecuting Attorney of Marion County):
How will you use the power of the office you seek to implement criminal justice reform?
Do you support the end of cash bail?
What steps will you take to hold our police officers to higher standards and combat implicit bias?
What steps will you take to ensure local law enforcement serves all of our communities with the same amount of competency, efficiency, and respect?
Tim Micheli:
Does your party have a specific and detailed plan to make health care affordable?
What specific plans do you have to control air and water pollution?
The upper class is getting much richer and the middle and lower classes are falling further behind. How to you plan to get the middle and lower their fair share of the wealth?
Ann Stack, Indianapolis:
Will you support independent redistricting to achieve fair maps and fair elections?
Indiana ranks last in our country for children's access to preschool. Out of 20 children only one has a place in Indiana's publicly funded preschool program.
Children don't die from gun violence in other countries the way they do in the United States. Can guns be viewed as a public health issue or do we value guns more than our children?