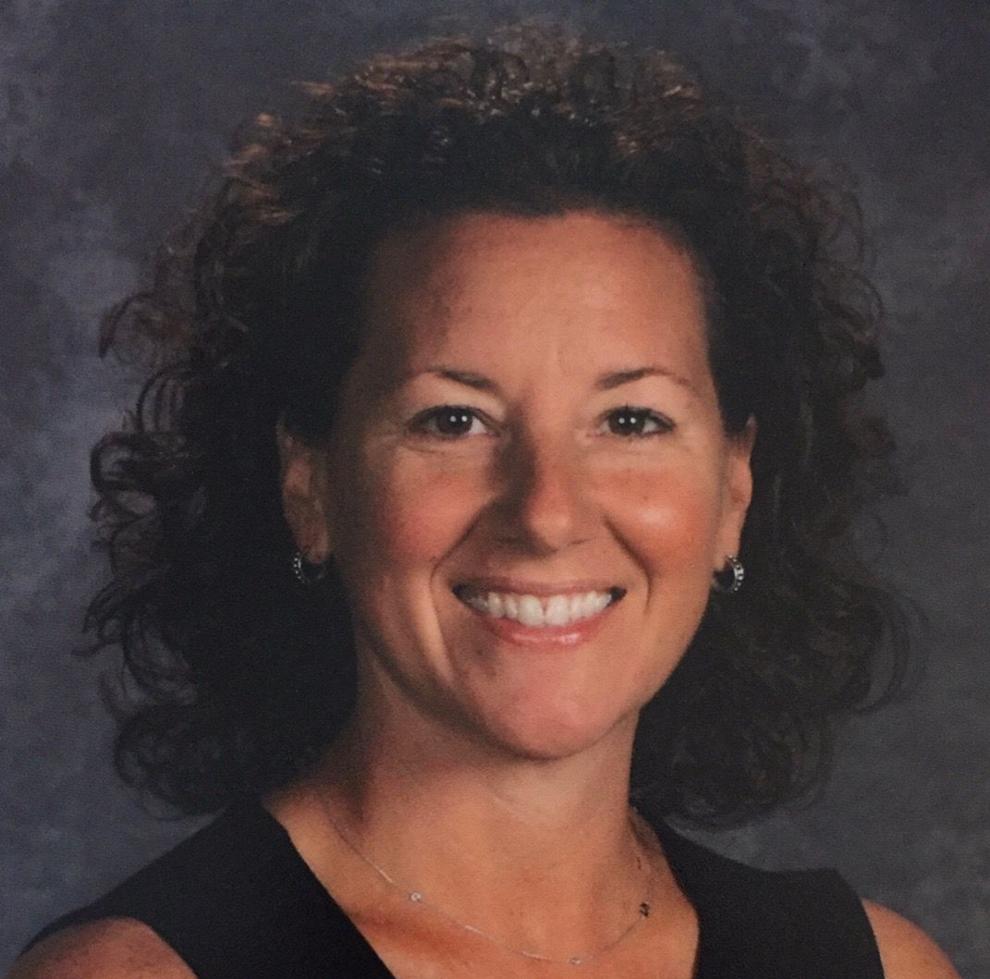 When she arrived, Roncalli President Dr. Joe Hollowell and Principal Chuck Weisenbach showed her a copy of her marriage license. It showed her spouse was her wife, Victoria. They had been married four years and together for over 20.
"In short, I was going to be let go," stated Fitzgerald. "However, I had options: 1. Dissolve my marriage. 2. Resign. 3. Quietly ride out the school year with the understanding that my contract would not be renewed at the end of the year. 4. If I chose to ride out the school year, risk early termination if information about my situation became too 'boisterous.'"
Fitzgerald, who has been since been suspended, balked at this idea.
In the months since, she has seen students, parents, and supporters across the country rise in solidarity with her cause. A few weeks after the controversy broke, Fitzgerald appeared on The Ellen DeGeneres Show, where $25,000 was donated to the new Shelly's Voice Advocacy Group. Groups including DignityUSA, Indiana Youth Group, and New Ways Ministry have rushed to her defense.
Nov. 15, she and her supporters held a press conference at the Southside Democrat Club where she announced litigation in the case.
Nov. 20, she and her attorney, David Page, gave NUVO an exclusive phone interview in which she talked about the next legal steps, her feelings about the church and school, and what going from being anonymous to a public figure has been like.
[Editor's note: Multiple attempts to interview representatives of Roncalli and the Archdiocese of Indianapolis have been unsuccessful.]
NUVO: What do you want people to know about your family?
Fitzgerald: I think that part of the reason this story has kind of come to light is that we're like every other family. We're not social activists in the way that we're out in front of people all the time. We live our lives like normal people. As a matter of fact, we're on vacation in Florida right now. I think we do the same things. I think we just represent the average family, it just happens to be that we're two women married to one another. We've been together for 22 years. Sophie just turned 13 last week and we adopted her from Guatemala when she was about 5 and a half months old. We have a lot of support with our extended families, too.
I come from a really large Catholic family that all went to Roncalli. All of us. I'm the oldest of five. All of my brothers and sisters went there. I have a nephew that's there now, a niece that graduated. So, both in terms of my family, and my wife, Vic's family, we've gotten tremendous support really all of our lives. It's just to them, it's the same as if I had a husband or whatever, they're just really super supportive and loving. So, I think that that's where I probably learned my whole entire life, I've been surrounded by people who are kind and loving who want to involve everybody and make a place for everybody. And, that's just what I know to be right.
NUVO: What were you thinking this whole time if it ever officially came out that this is what your life was? What were you expecting to happen when this all came to the forefront?
Page: I would rather she not answered that question.
NUVO: This may be speculation, but do you have any idea who it was who turned your marriage license into the school?
Fitzgerald: We don't, and it's not really important to me at all. As I said in other interviews, that's not the biggest part to me. I don't need to know the name of who to forgive. I'm at peace with that part of it.
NUVO: Could they have really been thinking you were going to dissolve your marriage? Was that a realistic request? What were you thinking in that moment?
Fitzgerald: I have no idea what was in their mind. I don't. I suppose they had to give me an option for a way to come back, and maybe that was the only way.
Page: I think it's pretty interesting the way Roncalli has treated their staff members in the past, because for heterosexual staff members that were co-habitating outside of marriage with a significant other, Roncalli has insisted that those folks get married or lose their job, and then in the instance of Ms. Fitzgerald they insist on just the opposite, which I think is the height of hypocrisy.
NUVO: It doesn't seem very family values oriented to request somebody dissolve their marriage? Where does that leave your daughter at that point? What would that even look like?
Fitzgerald: Correct. That's the other thing too, it wasn't even about dissolving my marriage. If I had gotten a divorce and still lived [there] that would have still been breaking the clause.
"Because Roncalli is the recipient of state funds in the form of school vouchers, more than $6.5 million over the past five years, the question was asked whether this is state-sanctioned employment discrimination. Todd asked: Would you support legislation that would block public dollars from going to private schools if they engage in discriminatory employment practices based on sexual orientation or gender identity?"
So, I'll put it to you: What would your answer to that question be?
Page: Shelly has stated in prior interviews that she didn't necessarily favor that because ultimately it would be hurting the children and the students, and that's something she would never want, to see the passing of legislation that ultimately hurts the students. Obviously, she is anti-discrimination in any format and we're aware of the legislation that has been proposed and the thinking behind it. If, ultimately, that legislation results in the passing of anti-discrimination laws and the changing of public policy, then we're all for that. And, we understand why the legislators are doing what they're doing. If that can be accomplished without harming the students or causing disruption in the education of the young people that Shelly loves, then we're hopeful that can happen.
Fitzgerald: I would just add to that, if legislation like that were passed and [the Archdiocese of Indianapolis] continued to decide to discriminate against people, I suppose it would be at their own hands that they would be harming their students to do that.
"This is the Roncalli question. I believe in this case, the employee intentionally misled her employer compromising the values of the Catholic Church and its teachings. We must be reasonable and tolerant all around. In this case, a lie led to a series of events which led to the current Roncalli situation. Outside of this example, I believe employees should be hired strictly on their qualifications for a given job. No one should be discriminated against for any reason."
What do you think of his answer?
Page: Again, that kind of gets to the heart of the litigation, so I'm not comfortable answering that, but I can say she did not lie on any application. There was no check a box "I'm heterosexual," "I'm homosexual." That's not what we're talking about. I think that's one of the greatest misconceptions is that she somehow lied to Roncalli. But, I can't let her get into a specific response to that.
NUVO: What is the thrust of the lawsuit, and what are you hoping to accomplish?
Page: We have to start with filing a charge of discrimination with the [Equal Employment Opportunity Commission.] Our allegation would be that she was discriminated against under Title VII federal law, and that the discrimination was because of her sexual orientation and her gender. That is a right that was conferred on her by the Hively v. Ivy Tech Community College case that came out within the last year. We may add to that additional claims for a hostile work environment because they banned her from campus, and shut off her email and blocked her from certain benefits that are extended to other employees.
And, the Archdiocese is well aware of that. They've admitted this is discrimination, and they've admitted this was not job performance based in any way, that they're cloaking themselves in the religious exception saying, "We're a private school, a Catholic organization, and we have the right to discriminate." In my reading of the law, I take exception with that in this circumstance and the facts of the case.
NUVO: If Roncalli were to reverse themselves and said you could have your old job back, would you even want to?
Fitzgerald: I'm not positive what a place like that would look like that for me and for Roncalli. There are people who have strong opinions on this on either side. So, I'm ready for conversation to happen, but that's not something I see yet to even have to hypothetically decide.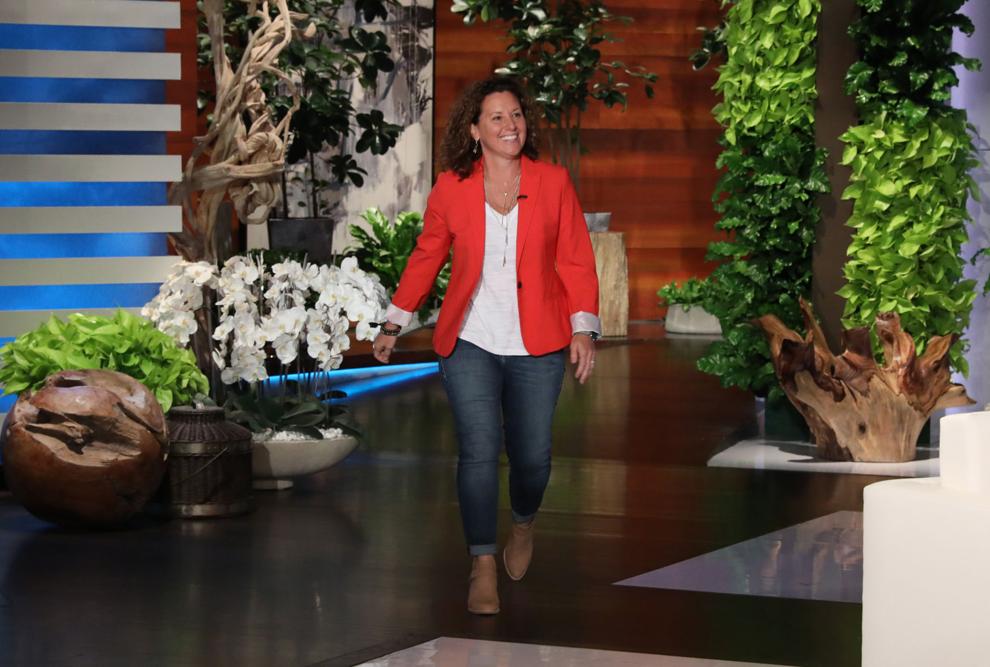 NUVO: What was it like to be on The Ellen DeGeneres Show? That must have been exciting.
Fitzgerald: The whole time we were there it was great. I was surrounded with my favorite people being there to make me more comfortable. My mom and dad came, Vic and Sophie came, and, certainly, David came with me, too. So, that made it more fun than nerve-wracking. But, the actual segment that I was on the show, I don't remember a whole lot of it. It was like nothing else I experienced, but she and her staff were super, super gracious and kind to us and took great care of us.
Certainly it's a once-in-a-lifetime opportunity that was an amazing one. For someone like Ellen DeGeneres who has already been such an advocate for LGBT rights, women's rights, all of it. I mean, it was really nice to be able to meet her in person to be able to blaze this path before us.
NUVO: It must have been quite a shock to be living your life in anonymity to just a few weeks later being on TV.
Fitzgerald: That's kind of the understatement of the year, honestly. Within three weeks of this happening, that's when they started calling us. I said to David and my wife Vic multiple times, "Whose life is this? This is the craziest story ever to go on 'Ellen.'" So, it was pretty unbelievable to get that kind of support.
NUVO: What are you doing about employment now?
Fitzgerald: I'm still employed by the Archdiocese. So, unless I were to resign, there's no real option for me to do anything else until they make a decision one way or another.
NUVO: Is there anything else I didn't ask you about that you'd like to address?
Fitzgerald: I can't stress enough in all of the different media platforms just how grateful I am to people for their support. I think the only other thing that I would say, is I welcome conversation from both sides. I respect everyone's opinion and if there are people who want to have conversations about this topic, I'm happy to do so.
---
Be a part of the story: become a member, lend your ideas, and your support.
---