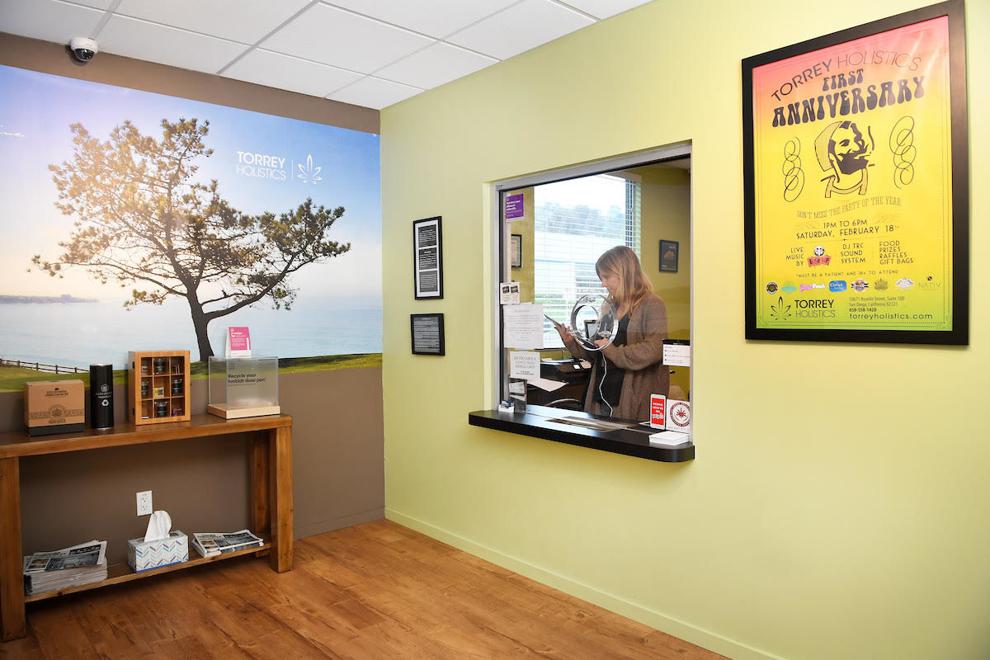 On a recent trip to San Diego, I took the opportunity to visit Torrey Holistics, the first dispensary licensed in California to sell recreational marijuana. Because of Proposition 64, which was on the November 2016 state ballot, recreational usage of marijuana has been legal in California since Jan. 1, 2018—but with many caveats and restrictions.
The dispensary is located in an area of office parks, away from residential areas, schools, and shopping malls. From the outside, there is nothing to distinguish it from your run-of-the-mill office building.
Upon entering, I was instructed by one of the two armed guards to walk through the metal detector. Beyond the security, the inside isn't your typical smoke shop or a cannabis cafe like you might find in the Netherlands. Instead, there was a waiting room with chairs and seated customers. An attendant behind glass took my name and driver's license.
After verifying my age and signing release form on an iPad, I entered what looked vaguely like a smoke shop, but it might better be described as nirvana. There were all different strains of dried cannabis under glass. There were also cannabis-infused gummy bears, brownies, s'mores, cookies, espresso beans, electronic cigarettes, assorted paraphernalia, and even refrigerated cannabis lattes and teas. 
Michael, my 20-something budtender, explained to me some of the particular varieties of cannabis that were available. If I needed to work during the day, he explained, he'd recommend a variety higher in CBD oil than varieties with psychoactive THC, which many might want to save for nighttime use. And he stressed the importance of sticking to the recommended doses for each product. (After all, cannabis is generally much more potent these days than the stuff your grandfather Bobby, who got high at Woodstock, was accustomed to.)
"Daytime is anywhere in the green," he explained in reference to a color-coding system for the herb. Then he briefly sketched out the differentiation between the two dominant strains of cannabis. "Anything in the red would be your indica and more of a nighttime, relaxing, body-type high. Anything in the yellow from here over would be sativa dominant."
If, say, I wanted to buy any product, I would have to pay in cash. There was a bank machine available. My purchase would be sealed in a Torrey Holistics envelope, and I would not be allowed to consume my cannabis within 1,000 feet of the dispensary.
In California, you can get your cannabis, but good luck to you if you want to consume in public. And don't even think about transporting your stash to a state like Indiana where it remains illegal to buy, sell, possess, or cultivate cannabis, even in medicinal cases, just as it remains illegal at the federal level.
As I left the dispensary, I had many more questions than answers. A few days later, I phoned Kyle Dukes, operations manager of Torrey Holistics, to ask him those questions. Check out the link below: