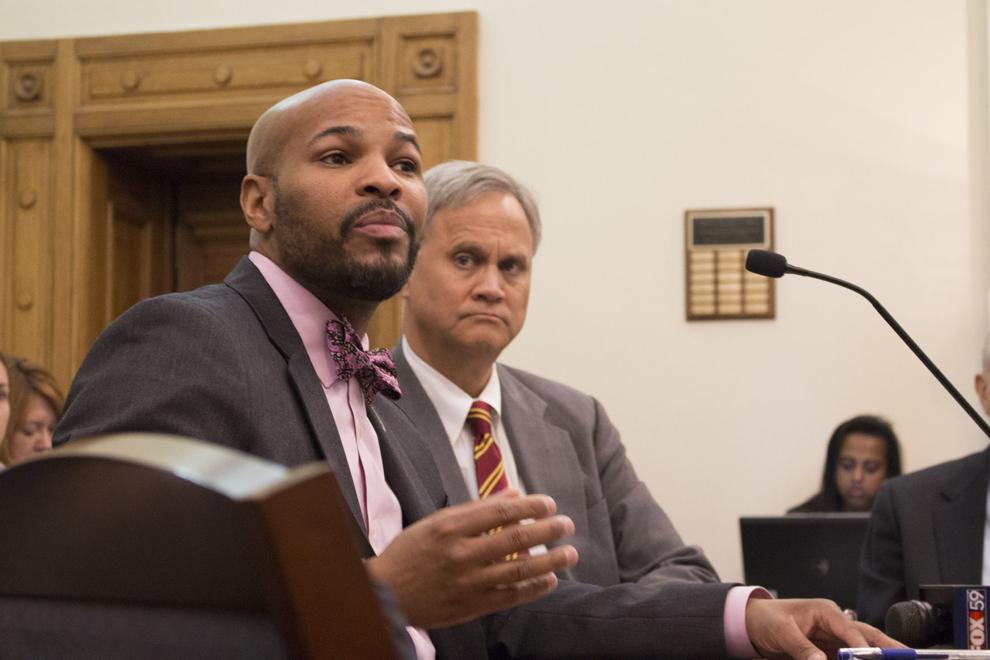 Indiana State Health Commissioner Dr. Jerome Adams has been nominated by President Donald Trump to be the next United States surgeon general.
"Dr. Jerome Adams is a dedicated champion for overall health and wellness and genuinely cares about citizens in every corner of our state," Gov. Eric Holcomb said in a statement. "I'm delighted President Trump seeks to bring another Hoosier to Washington, D.C." 
Adams was first appointed state health commissioner in 2014 by Gov. Mike Pence and he was reappointed by Gov. Eric Holcomb earlier this year.
He tweeted Thursday that he is honored by the nomination and is ready to work to improve health in the United States.
During his time as Indiana state health commissioner, Adams has worked on the state's drug epidemic and the HIV outbreak in Scott County.
Adams has testified before both the U.S. Senate and the U.S. House of Representatives.
Democratic Sen. Joe Donnelly said looks forward to talking to Adams about his priorities for the position, while Republican Sen. Todd Young said he looks forward to voting to confirm him.
"As our Indiana state health commissioner and a highly regarded anesthesiologist, he has devoted his professional life to serving our state and caring for Hoosiers," Young said in a statement, "and he has a been great resource and friend to my team and me."