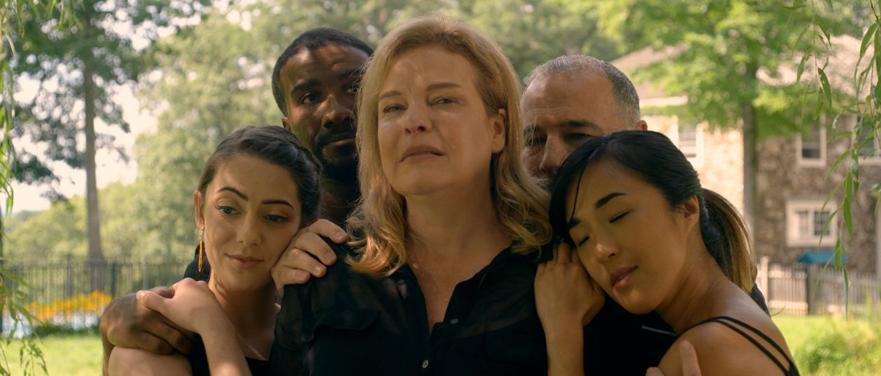 Among the 100+ films at this year's Indy Film Fest are several from Indiana writers and filmmakers. We had a chance to preview a couple ahead of the festival, and start with these recommendations.
(Check out the full lineup of Hoosier Lens offerings.)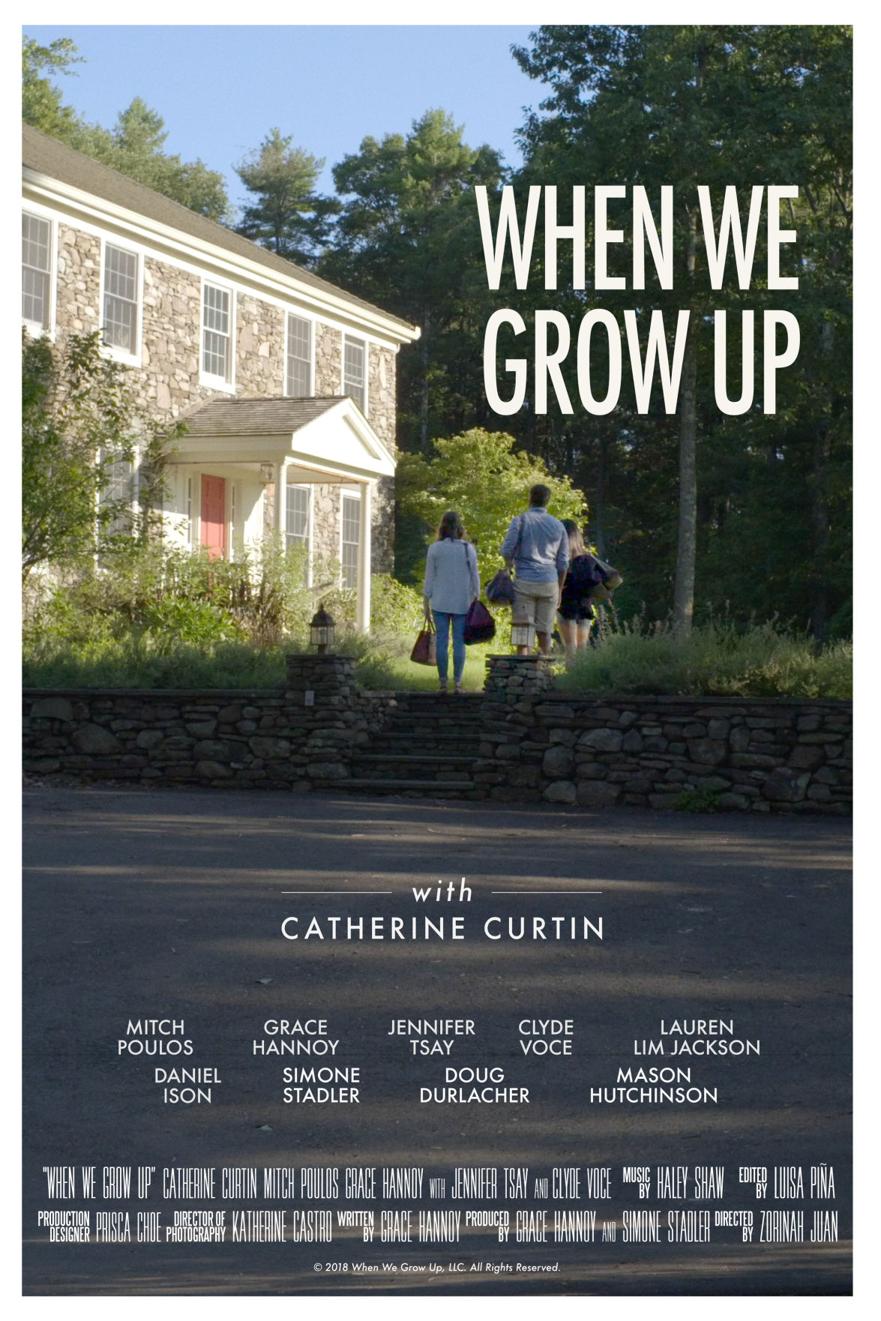 When We Grow Up
There are endless films, novels, and short stories that deal with families coming back together during a time of grief. This is the overarching setup for When We Grow Up, but unlike most stories that focus on this trope, this film's cause of grief—the death of the family's dog—is much lower on the totem pole than most. And in all honesty, this is one of the film's strongest features because it allows for it to fall into the background—for every character except the mother, Holly, who can't come to terms with the loss of her beloved David.
As we get further into the lives of Holly, her husband Brian, and their adopted children, Elijah, Maris, and Louise, we see that they all are facing their own obstacles, in some cases exciting prospects.
Elijah and his wife are unable to have a baby and have decided to adopt. But while that is a joyous occasion, Elijah has his doubts as a Black man raised by two white parents. Should they get a Black child, or does that not matter? Is he capable of raising a Black child? The couple is dealing with endless amounts of important questions and trying to console Elijah's grieving mother at the same time.
On the other hand, Maris, the middle child, has decided to use a sperm donor in order to have a child as a single mother. While she is over the moon about her positive pregnancy test, Elijah feels it is a slight to him and his wife because they can't have kids. And Brian is unsure about it, though he knows Maris will be a wonderful mother.
Louise, the youngest, who is played by writer/producer and Hoosier Grace Hannoy, is at ends with her mother. Holly wants her to be a doctor, but during her time at college, Louise has found no joy in the pursuit of that job and seems to have a more wayward spirit. Louise and Holly have a cold relationship, which is exacerbated by Louise's lack of empathy toward her mom's feelings over losing David.
The loss of a family pet is undoubtedly a hard experience. But Holly insists on having a full-on funeral with dog balloons, a release of butterflies, and much more. It is this over-the-top grief for David that makes up the backdrop for most of the film and the film's conclusion.
All in all, it is a lighthearted, easy-to-watch movie with good performances across the board. Catherine Curtin's turn as Holly is the standout. She wonderfully overplays her sadness just enough to add a sense of comedy to the performance. Plenty of thoughtful societal discourse is poignant without feeling out of place. At its core, When We Grow Up is about finding yourself without losing the bonds to the ones you love and knowing that we're always growing, always learning, and we can always make a change.
Screening // When We Grow Up
When // Friday, April 27, 7:15 p.m. and  Sunday, April 29, 10:45 a.m.
Where // Indianapolis Museum of Art at Newfields
Tickets // $10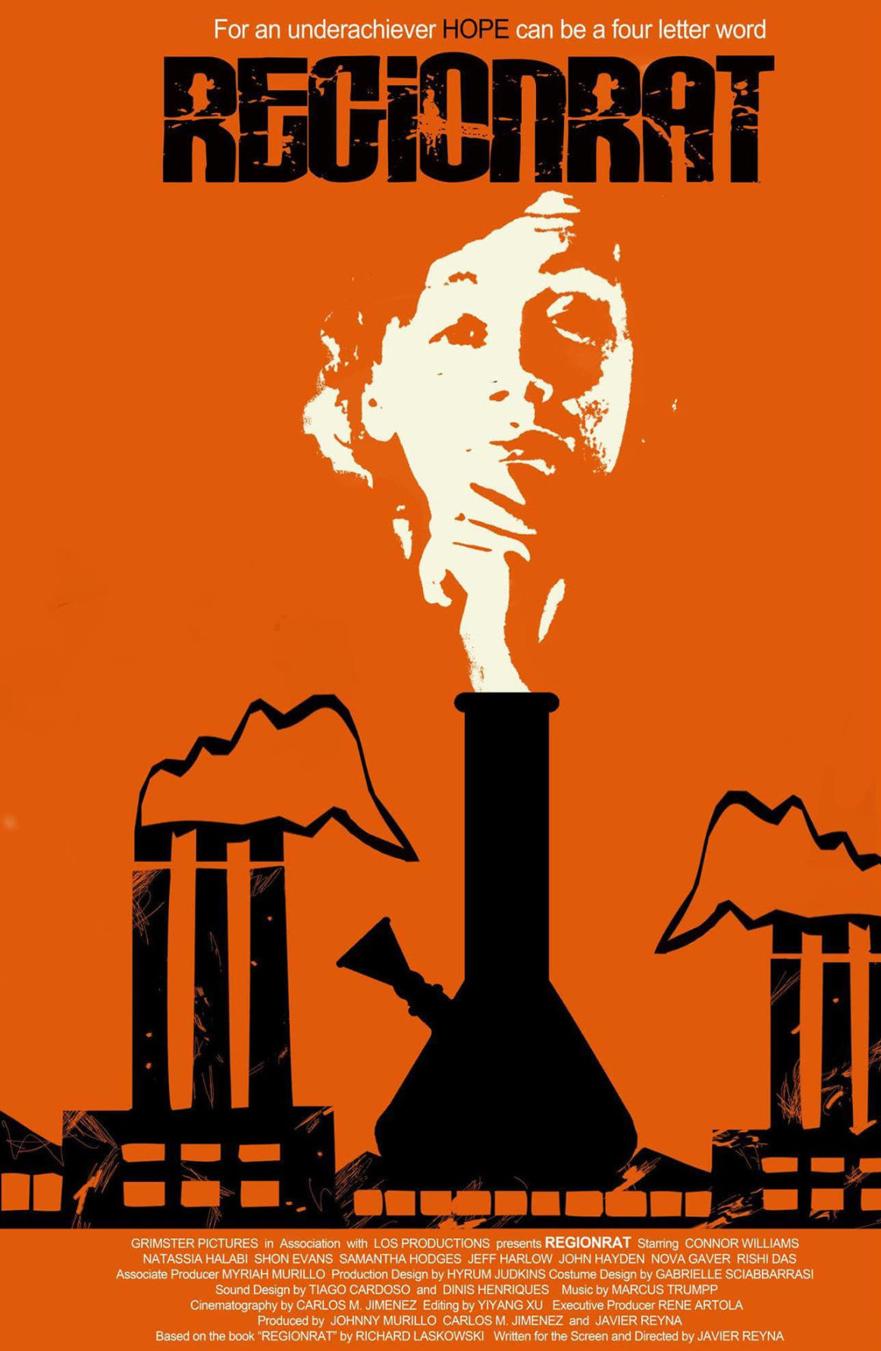 Regionrat
Regionrat is all about Northwestern Indiana, aka The Region. Our main character, Ray, is a teenager who, after a short stint in Seattle, moves back home.
The majority of the film revolves around Ray going to school, smoking weed by himself, smoking weed with acquaintances, riding around in cars, stealing, getting hit on by other guys' girlfriends, and so on.
Much of the film takes place in Ray's head with stream-of-conscious inner monologue that feels accurate to the thoughts of an adolescent teen, with f-bombs and n-bombs thrown in for full effect.
Toward the end of the film, through a series of accidents and inopportune occurrences, Ray's life spirals pretty rapidly out of whack, leading to mayhem and, consequently, an untimely death.
Despite being slightly disjointed and relying a bit much on saying instead of showing, the film gives a rather honest look into lower-class life in The Region.
Connor Williams gives a solid performance as Ray, and he is backed by some quality work from supporting actors, including Shon Evans as The Brain and Natassia Halabi as Erin. The cinematography is pretty stellar, as is much of the direction from Javier Reyna. Much like its characters, and The Region, Regionrat is flawed, but you should give it a chance.
Screening // Region Rat
When // Friday, April 27, 5 p.m. and Thursday May 3, 9:00 p.m.
Where // Indianapolis Museum of Art at Newfields
Tickets // $10
For the full schedule and ticket information, visit indyfilmfest.org.