1. Tacos, Tequila and Margaritas Festival
June 24, 5 p.m. The name speaks for itself. 
The Pavilion at Pan Am, 201 S. Capitol Ave, $25+, 21+ 
June 24, 8 a.m. This "urban adventure race" includes various stops at Indy venus like Michael A. Carroll Stadium, Victory Field, Lucas Oil Stadium and Bankers Life Fieldhouse. At each stop throughout the course, participants will partake in a themed challenge such as running the bases or kicking a goal. It's a workout within a workout, oh joy. 
Military Park, $75, all-ages 
June 24-25, 10 a.m. Happy 25th birthday to this celebration of Native American art, history and culture. I've also been around for 25 years, but as my coworkers know, I'm not a huge fan of celebrating that sort of thing. Anyways, Native American artists from more than 60 cultures travel from all over the U.S. and Canada to this event to show their jewelry, pottery, sculpture and art. 
Eiteljorg Museum, 500 W. Washington St., $11+, all-ages
4. Sun King's VIII Anniversary
June 24, 5:30 pm. Parker Millsap, Nikki Lane and Tyler Childers all perform at this annual celebration of local beer. You'll be able to taste several speciality brews including the anniversary beer, and you'll be able to snag four-packs of the elusive Grapefruit Jungle (not on my lists of Sun King faves). But hey, I'm not here to rain on Sun King's parade. 
Sun King, 135 N. College Ave, $20, 21+ 
June 23, 5 p.m. Who doesn't love a good ole' block party? If you missed the chance to meet Indiana Fever legend Tamika Catchings at our Cultural Vision Awards last week, she'll be making an appearance sometime throughout the evening. Local businesses like Shoefly Public House, Central State Brewing, Goose the Market and more will also be on site serving up their delicious noms.
22nd and Talbott, FREE, all-ages
June 24, 2 p.m. I'd classify myself as less-than-fashionable, so anytime someone compliments me on my fit my ego bursts through the seams of my ketchup stained jeans. I'm sure I'll be able to pick up a tip or two at this event featuring more than 20 of Indy's top and up-and-coming streetwear brands. 
416 E Wabash St. $10-15, all-ages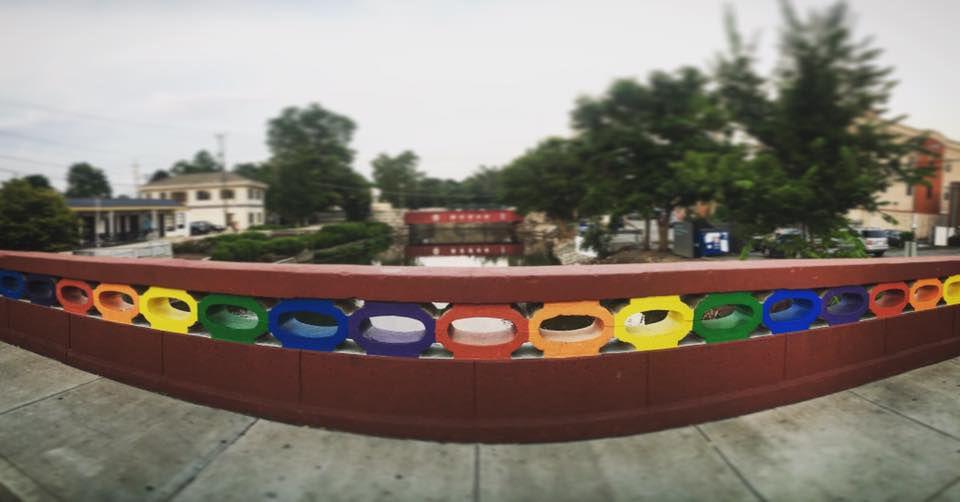 7. Broad Ripple Canal Duck Race
June 25, 3 p.m. Two thousand rubber ducks enter the canal just like Pat McAfee, except the prize is $500, not a public intox charge. 
Rainbow Bridge, Guilford and Main, FREE to attend, $5 per duck, all-ages
June 24-25, 7:30 p.m. Rumor is Lawrence Mayor Steve Collier will be getting sawed in half during the first show (won't be around for the second) so expect a Special Election to be taking place in the next month or so. 
Theater at the Fort, 8920 Otis Ave., $15-20, all-ages 
9. Triangle
June 24-25, times vary. Ben Asaykwee's play zeroes in on New York City's garment district at the turn of the 20th century, and a cast of 15 actors portraying actual people in history highlights a 1911 fire and what happened in its aftermath. Peep Rita's chat with Asaykwee here before attending this weekend's run of shows. 
Propylaeum Carriage House, 1410 N. Delaware St., $10-15, all-ages
June 24, 2 p.m. They had me at unlimited sampling. 40+ breweries and wineries will be offering you the chance to sample more than 150 different beers and wines. We don't recommend missing this. That's two samples per minute it'll take you to drive to the park. Math, yo. 
Muscatatuck Park, 325 N. State Highway 3 (North Vernon), $40+, 21+